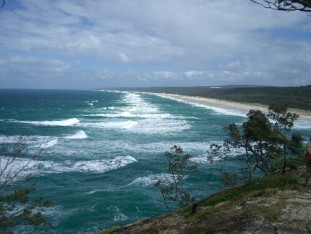 I, personally, am addicted to travel. I am one of those people who enjoys flying, airports, and being slightly out of my comfort zone. On numerous occasions, I have chosen a flight with a stopover rather than a direct flight – just to visit a new airport, check the people and of course enjoy the airline VIP lounge.
During my travel quest I have visited more than 50 countries, all the continents except Antarctica (which is next on the list), visited 48 of the 50 busiest airports in the World, tried all the local foods from insects to steaks, and most important of all – I have taken notes and photos of all my travels. I still fly around 60K to 100K miles per year. Traveling helps in broadening one's horizons – in truly understanding other cultures, what the people think, do, eat, etc.
Over the years I have also seen a gradual shift in traveling patterns. 20 years ago, USA was the biggest outbound tourism market, but at this point (2014) China is the top outbound tourism market in expenditure. According to UNWTO Asian countries will lead the way in outbound tourism growth. For example, Indian outgoing tourism market is growing. Although, Indian market was dominated by family/friend visits in the past now more and more Indian tourists are seeking leisure tourism. Indian leisure tourists are dominated by pre-planned travel packages mostly, with a small segment of the market seeking self planned itineraries. However as the Indian outbound market matures this niche segment, seeking self-planned itineraries will grow at a quicker pace and here is where Culture Guru would like to make an impact.
Most of the travel books in the market today are geared towards western travelers. In some sense that is ok, but they still miss the mark for eastern travelers. Western tourists seek exoticness, adventure, privacy, etc. While eastern priorities are food, people, mainstream, etc. Also the safety advice will be different for an eastern and western person. For example, a western guy can visit an out-of-he-way cafe in New Zealand and enjoy a drink with locals where he is well received and welcomed. But this might not always hold true for an Indian guy visiting such out-of-the-way drinking joints. He might not always be welcomed. On the other hand an Indian guy can easily feel at home in South America or Africa as he can easily blend in and not stand out.
At Culture Guru, this is the aspect I would like to highlight. I will be reviewing different travel destinations from an India's perspective – where I would rate the destinations based on their friendliness towards Indians, availability of Indian food and the attractions that Indians would find interesting. I would like to make a contribution in expanding the above mentioned niche-market of the self-planning outbound Indian tourism market.