KLM operates two lounges in Amsterdam, Schiphol – one each in the schengen and the non-schengen section. This report is about the non-schengen lounge. Lounge number 52.
Klm.com provides the map below, for the locations of these lounges.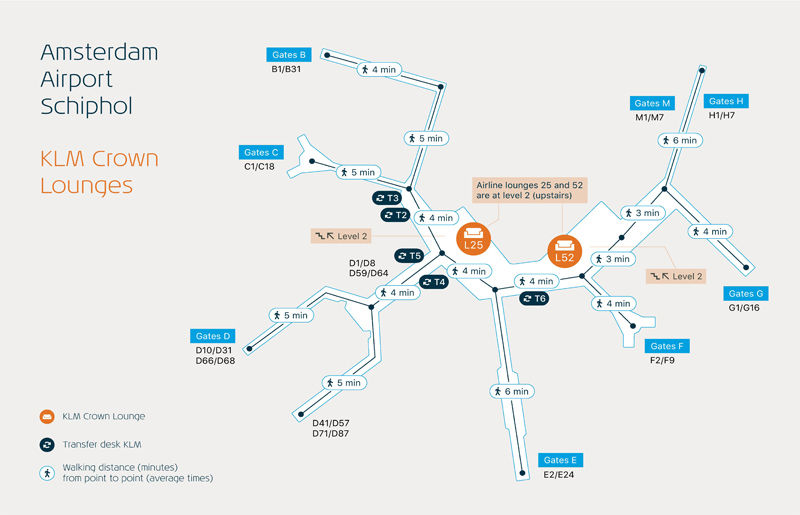 As anything Dutch, the lounge is pragmatic. Nothing special or spectacular (like a Asian or Middle-east carrier lounge), but a clean and functional place.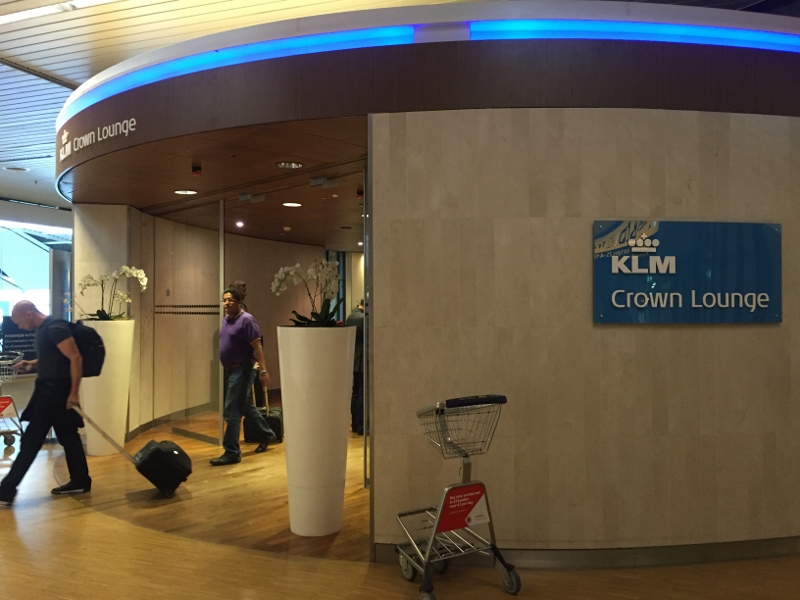 It is a huge lounge, not surprising given that it caters to the entire non-schengen flights of KLM, Skyteam partners and other partners.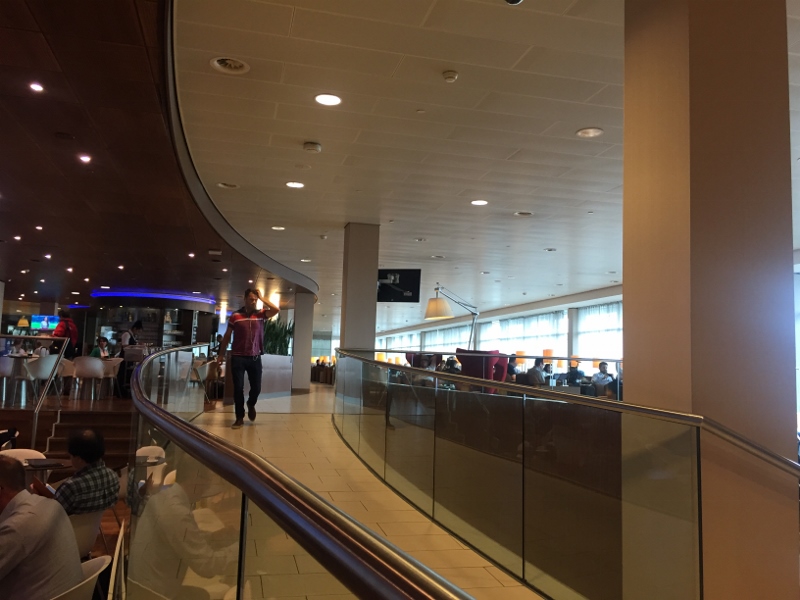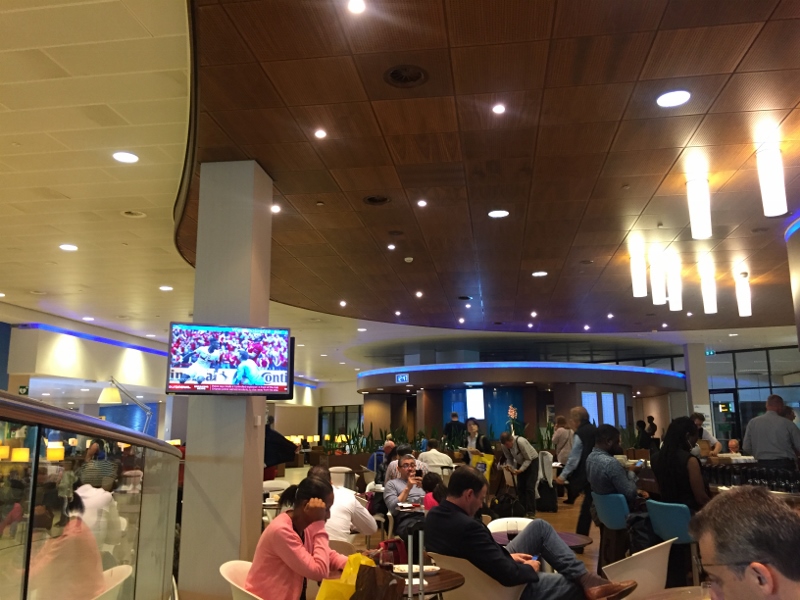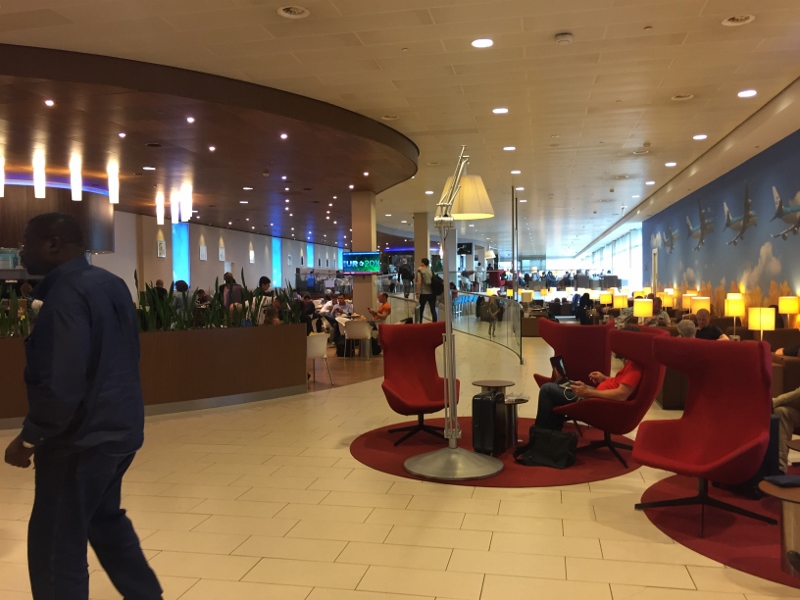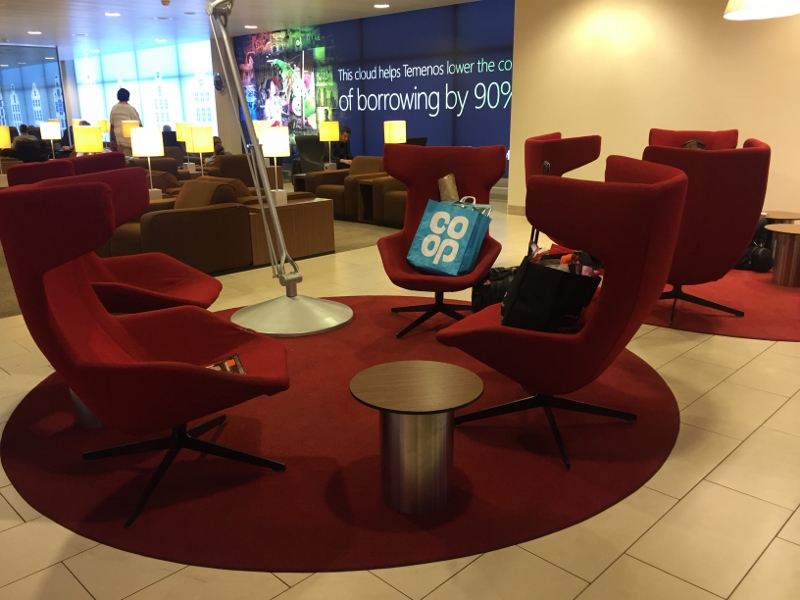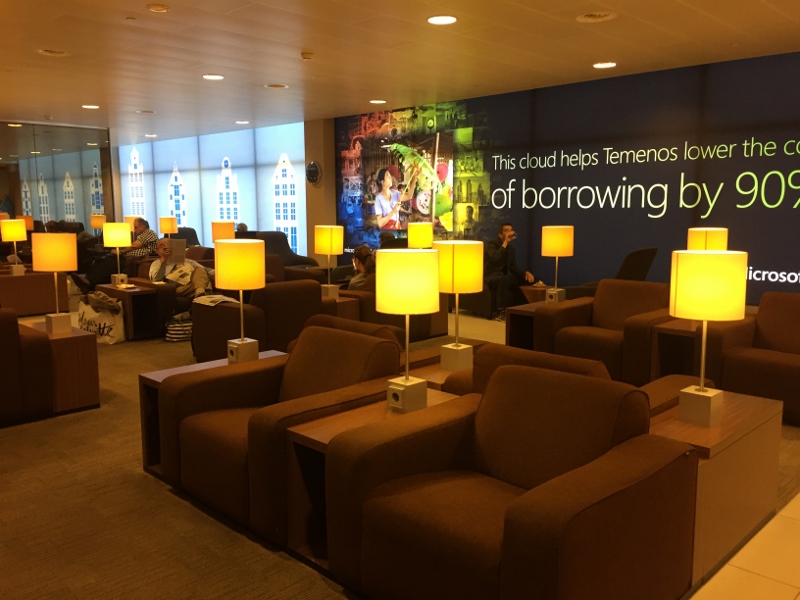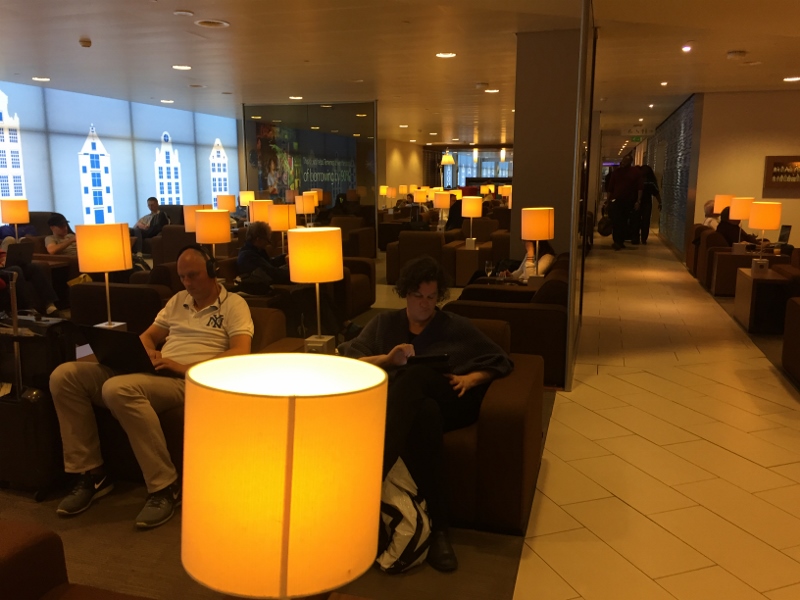 The food and drinks offered are quite decent. Usually there are some bread rolls, meat choices and 1 or 2 warm options during lunch and dinner times. There is open bar with basic beer, wine and hard liqor selection.