Vietnam Airlines in Economy class
Flight number: VN 599
Equipment: A321
Origin: HKG (07:55)
Destination: SGN (09:35)
Flown: Feb 2018
Cabin occupancy: 100%
connecting to
Flight number: VN 1831
Equipment: A321
Origin: SGN (12:25)
Destination: SGN (13:20)
Flown: Feb 2018
Cabin occupancy: 95%
I took the early morning bus from Kowloon and was at Hong Kong airport in the morning. Although my ticket was until Phu Quoc I was not given the boarding pass from SGN to PQC at Hong Kong. I was told to checkin again at SGN to collect my boarding pass.
Hong Kong was colder than I expected and I was still feeling a bit cold. I was already in the Phu Quoc dressing mode. At HKG we had one of the bus gates. The boarding was quite orderly and quickly we were on our way to the VN A321 taking us to Ho Chi Minh city.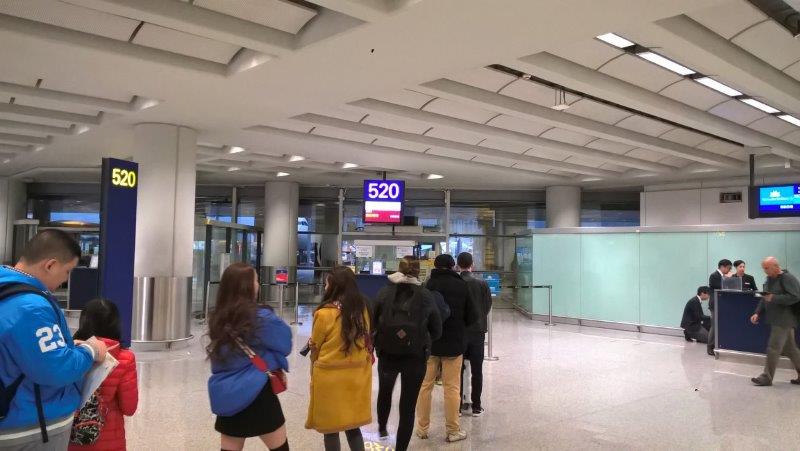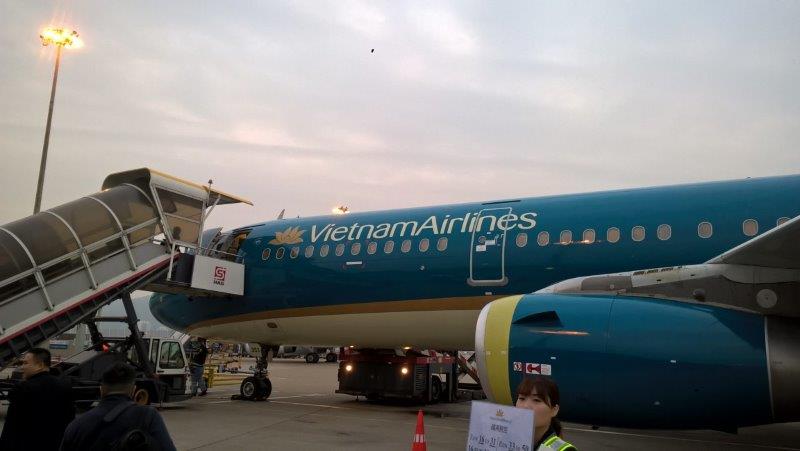 The A321 is quite a long aircraft.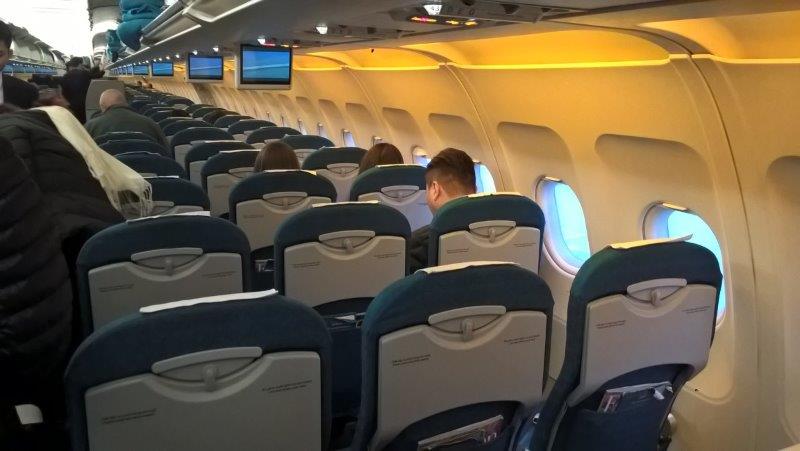 There were blankets on offer and I quickly grabbed one for the flight.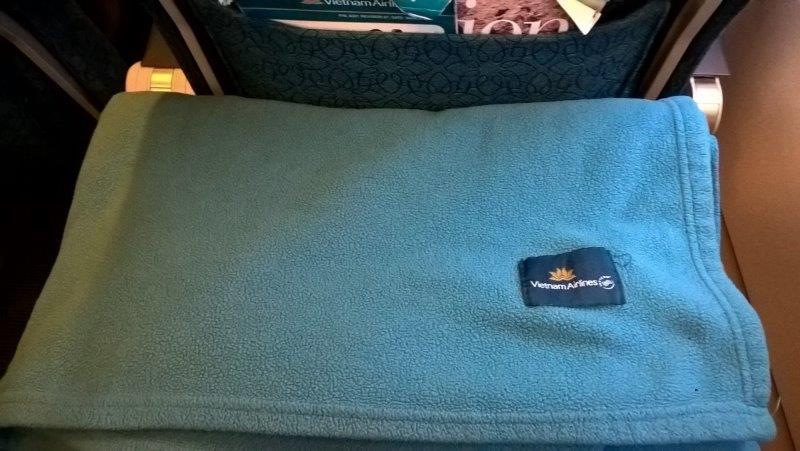 the legroom is decent enough for a short hop to SGN.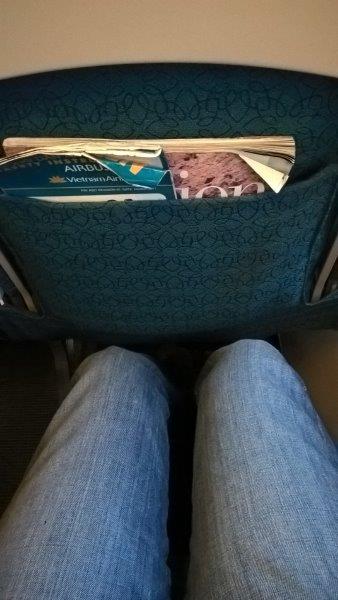 We were served a nice warm meal on the flight. It was supposed to be shrimp fried rice but wasnt too tasty. I nibbled on the veggies and fruit and waited for the good Vietnamese food awaiting us.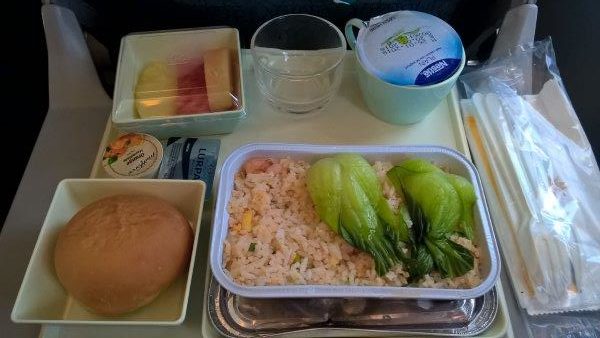 Transit Experience
Transit experience at Ho Chi Minh Airport for International to domestic transfer is an unique one.
We arrived at a bus gate at SGN. The apron was full of other planes that were waiting for buses taking the passengers to the terminal. There was a traffic block of sorts with buses, ground handling, refueling, etc etc.
Once at the terminal we quickly went through the immigration and were near the baggage belt to collect luggage. I had an Vietnam e-visa and had a print out to prove it. The immigration process was quite quick.
Once the luggage is collected you go through customs and then walk to the domestic terminal to checkin again. It is a short 5 minute walk. I was not given the boarding pass from SGN to PQC at Hong Kong, and had to collect in SGN. There are 2 physically different terminals and you have to complete all baggage/customs procedure at one terminal before re-entering the other.
At the domestic terminal I noticed that our flight was reschedule 30 mins later – I had no communication from Vietnam airlines for doing so. I checked in my bag quickly and was airside after security. Luckily the airport wasnt too crowded otherwise I would expect that the International to Domestic transfer can take too long. I think the entire process took me around 1.5 hours.
Flight from SGN to PQC
This flight leaves from the domestic terminal. Once air side we went to a Big Bowl restaurant that serves a hot steaming bowl of Pho. Although it was airport food – it was quite tasty and affordable. Around 2.5 dollars for a nice hot noodle bowl meal. Not at all a bad deal.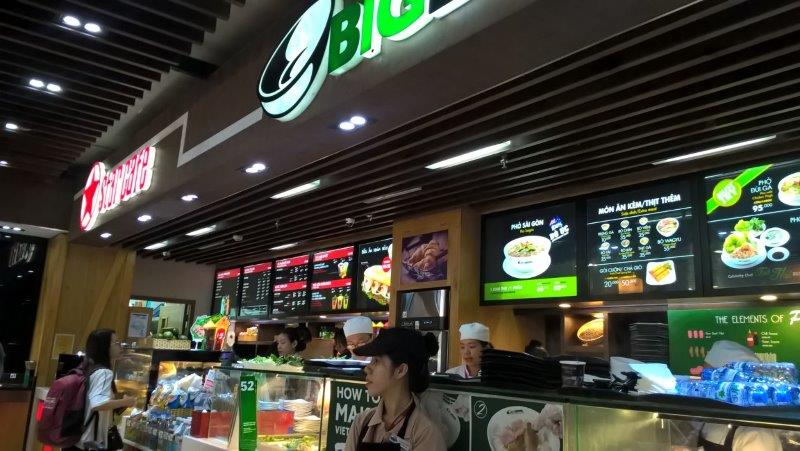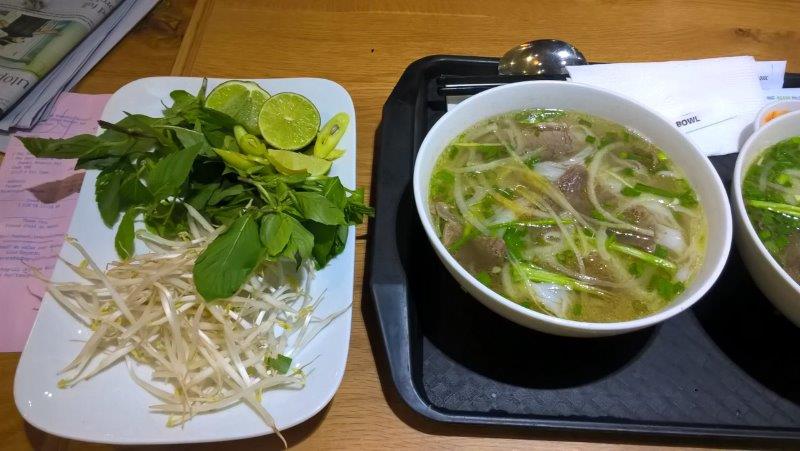 Our boarding for the Phu Quoc flight was through a regular gate. and our A321 is waiting to take us to PQC.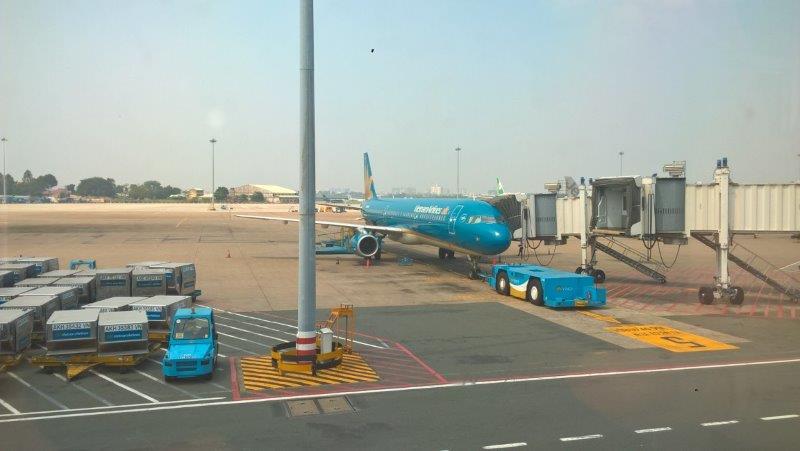 North-east part of Phu Quoc while coming from SGN.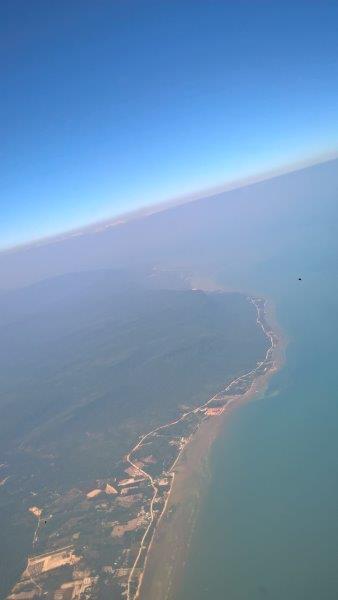 Decent leg room on this flight.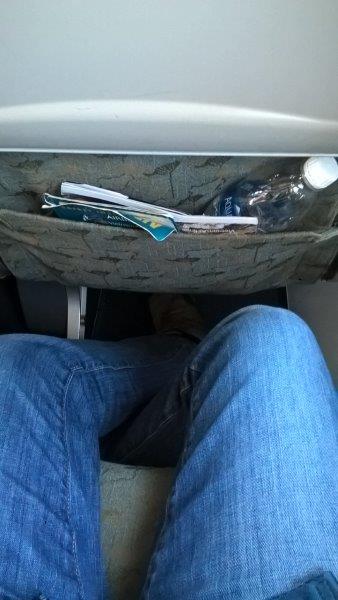 Approach into PQC – you can see the southern end of the island from here…nice coastline (showing the southern part of long beach).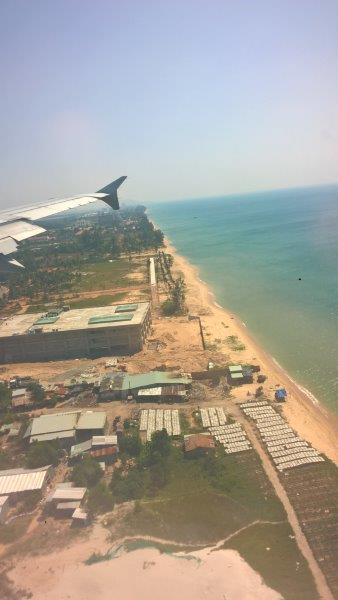 We arrived on a beautiful sunny Phu Quoc.