During our visit to Phu Quoc we stayed at the Canary Inn, in the long beach area. Our review of that place can be found here.
Our review of the Phu Quoc island and some tips is here.
This review is about the food options on the island. It took a day for us to realize where is the best food on the island. We were looking for some traditional food in the beginning in the long beach area. We found some restaurants along the road.
First night we got beef and chicken stir fry. They dishes were ok, nothing to get excited about.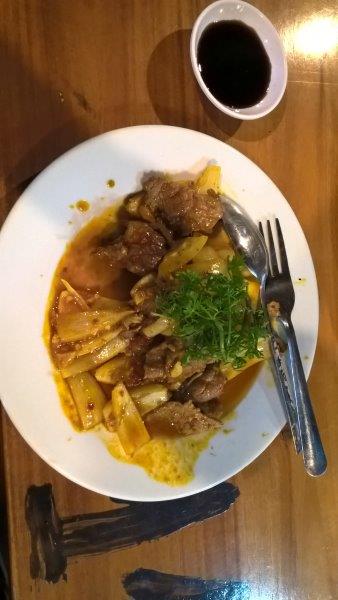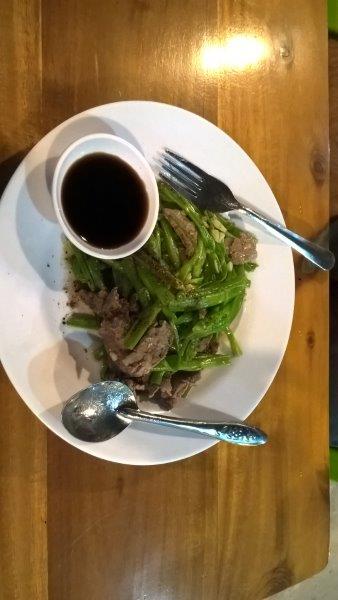 However, the true highlight of the Phu Quoc cuisine we thought was the fresh sea food. All along the main road there were many restaurants that advertised fresh fish/sea food on ice and cooked it made to order – mostly on an adjacent grill.
Next to our hotel, very close to the Ganesha Indian restaurant we found a gem of a restaurant. It looked like a family house converted for dining. The quality of the food was simply superb.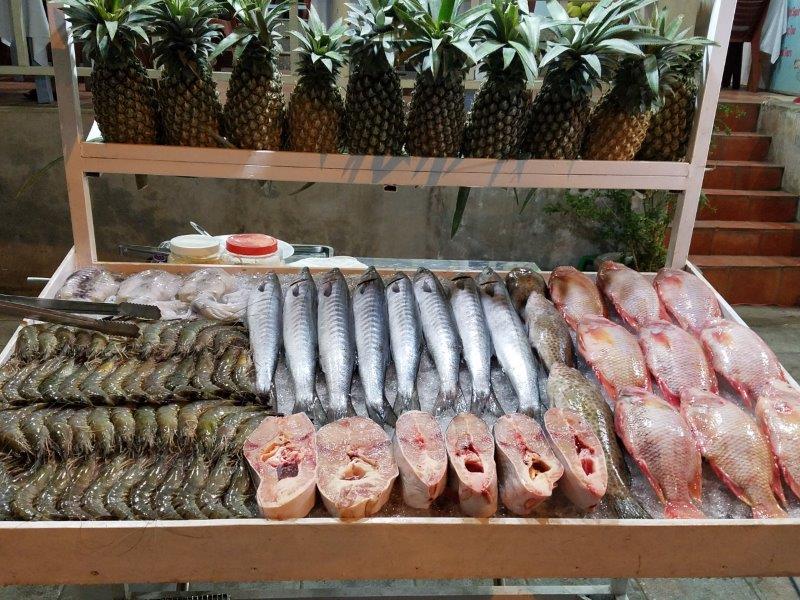 You could choose the fish you like to eat and the gentleman cooked it for you.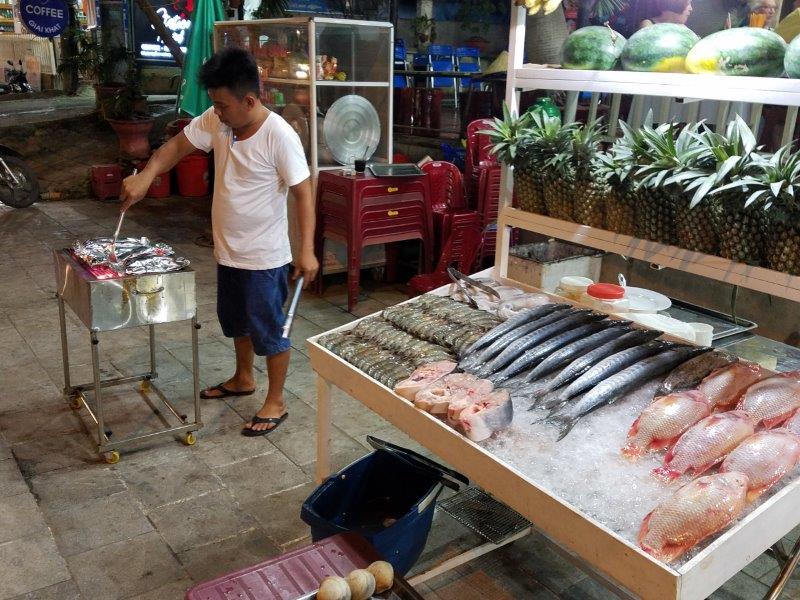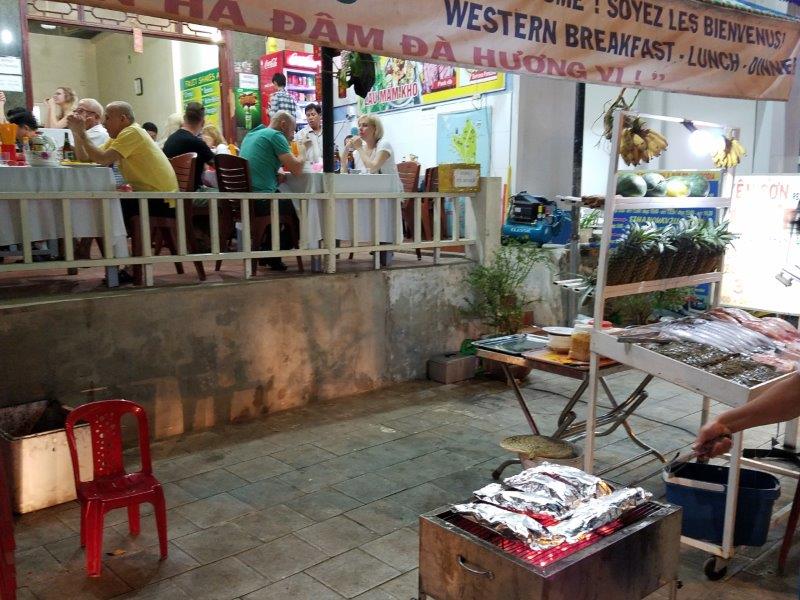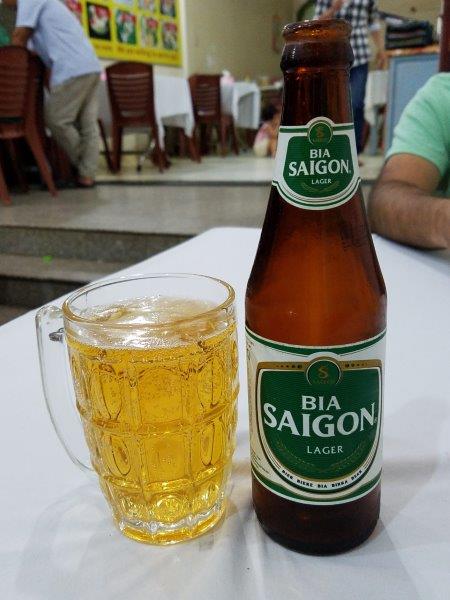 Also on offer was a tasty Vietnamese Vodka to go along with.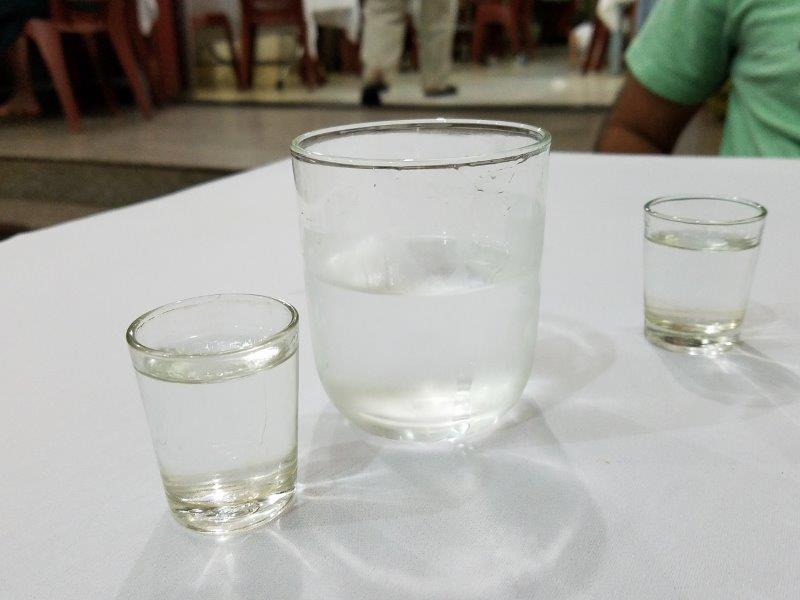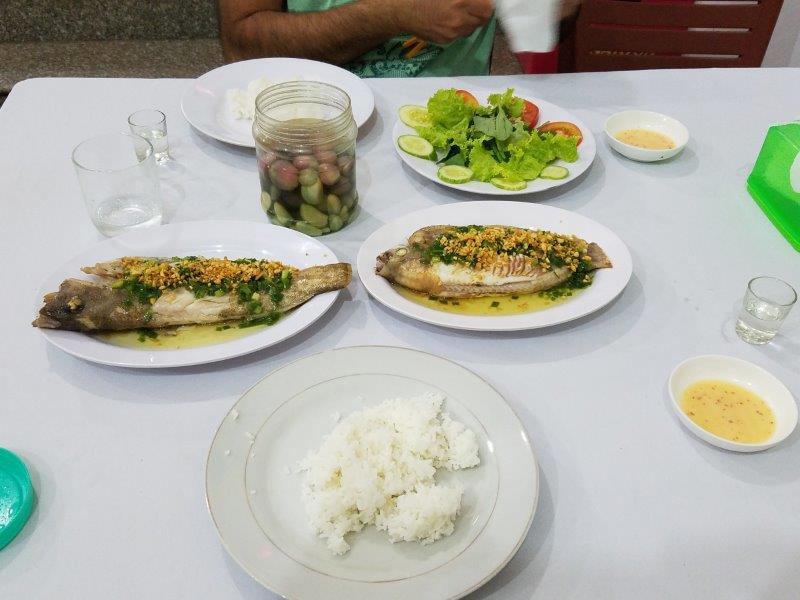 Now that we had discovered the trick, next day again we looked for some fresh seafood and found this great eatery 2 min walk from our hotel.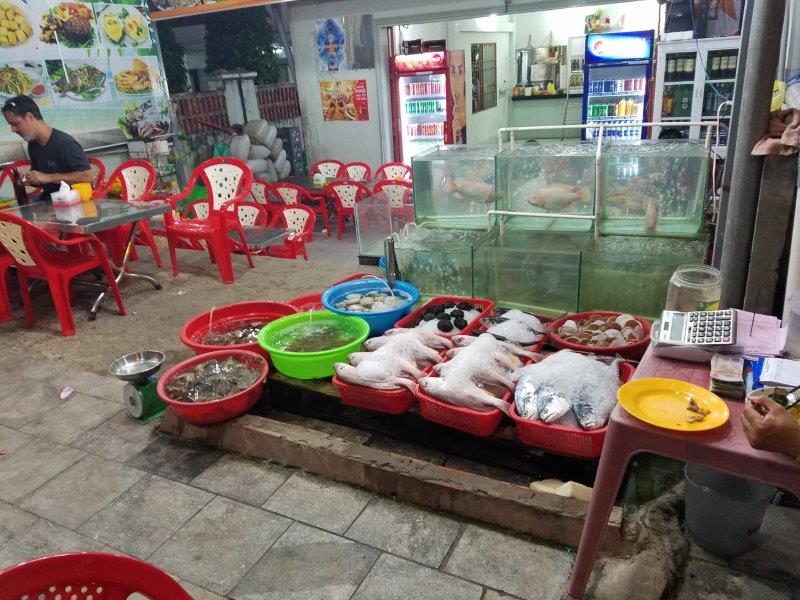 You could choose what you like…and you can see the grill at the far end who made it for you.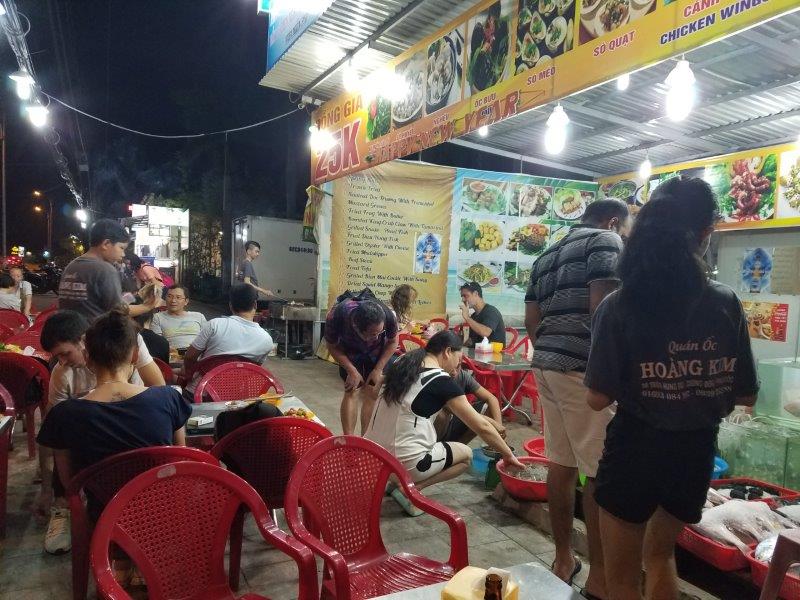 I think we tried almost all kinds of sea food that evening, with a nice bottle of Vodka to go along.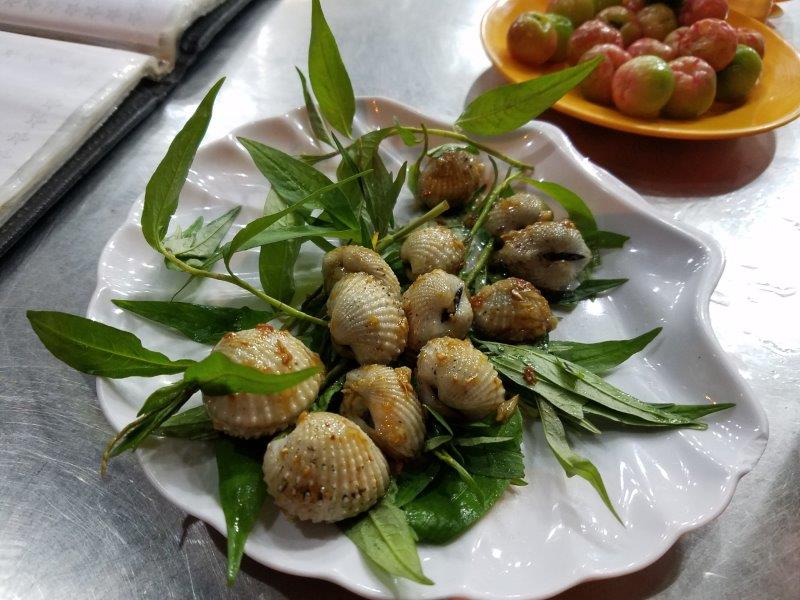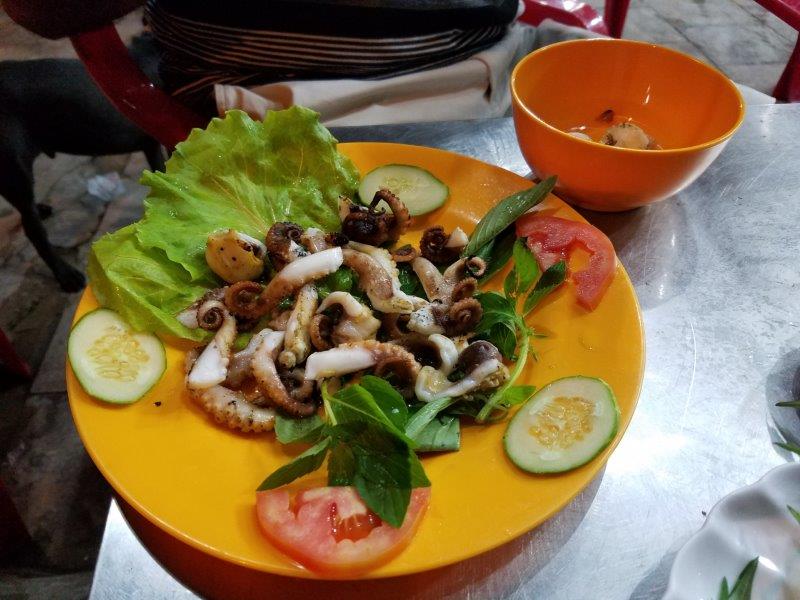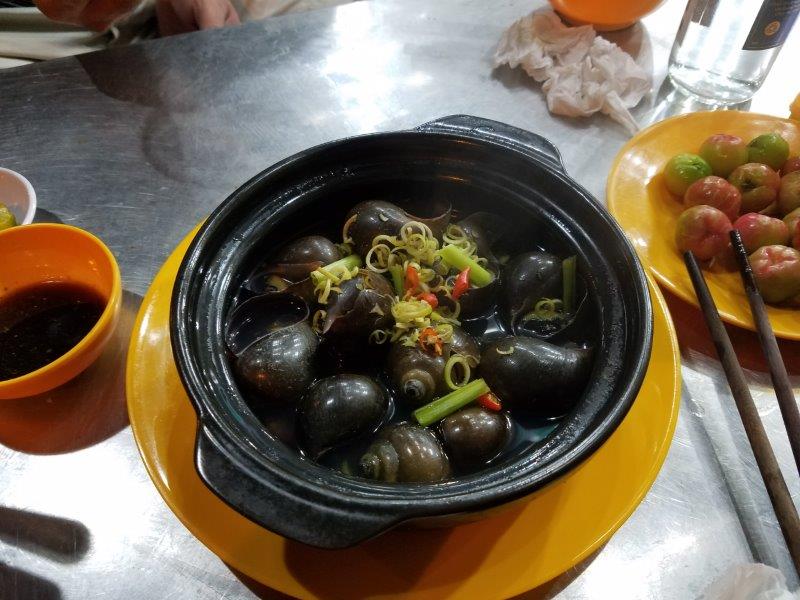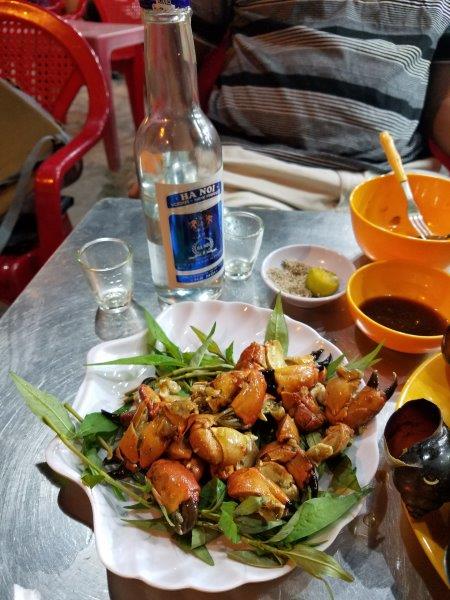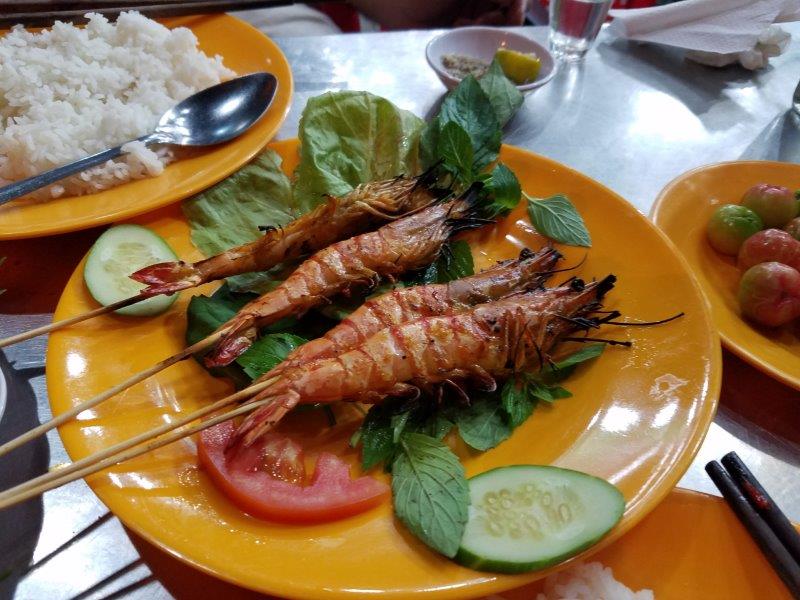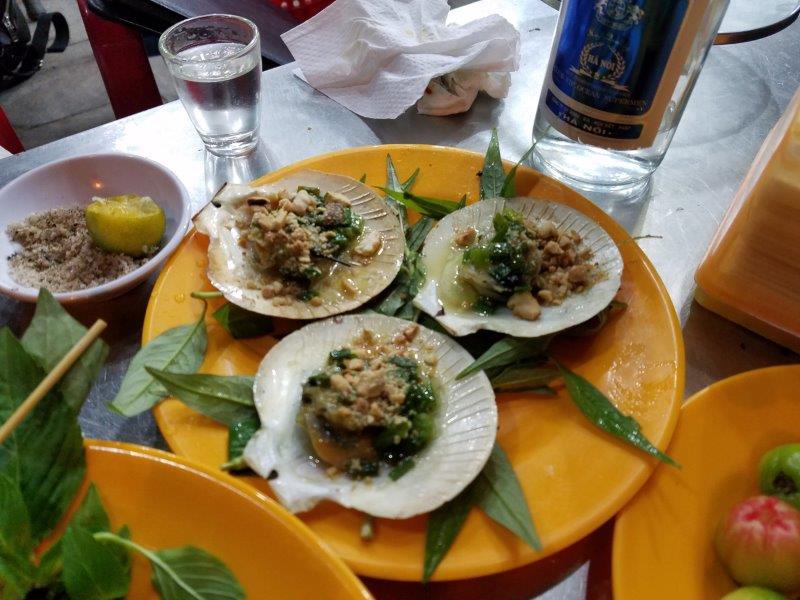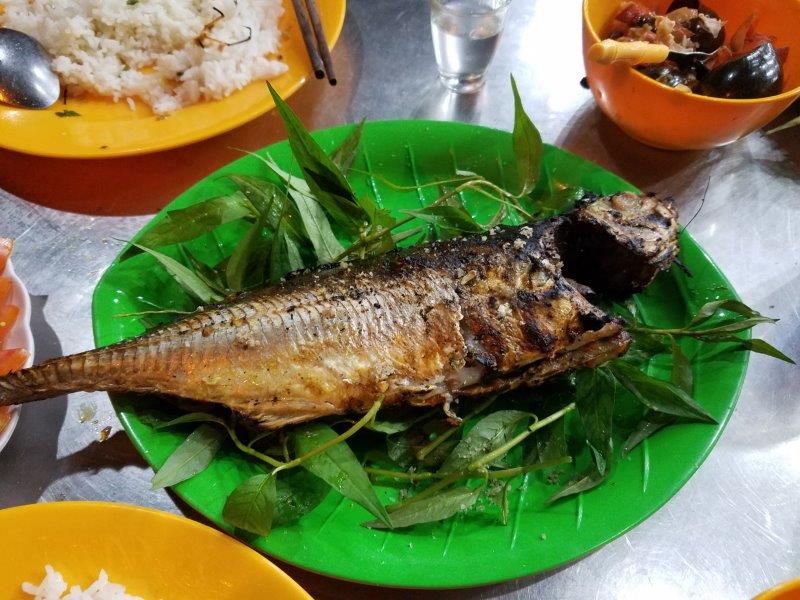 As we had a moped we went round the island every day. In many places you could get fresh fruits easily.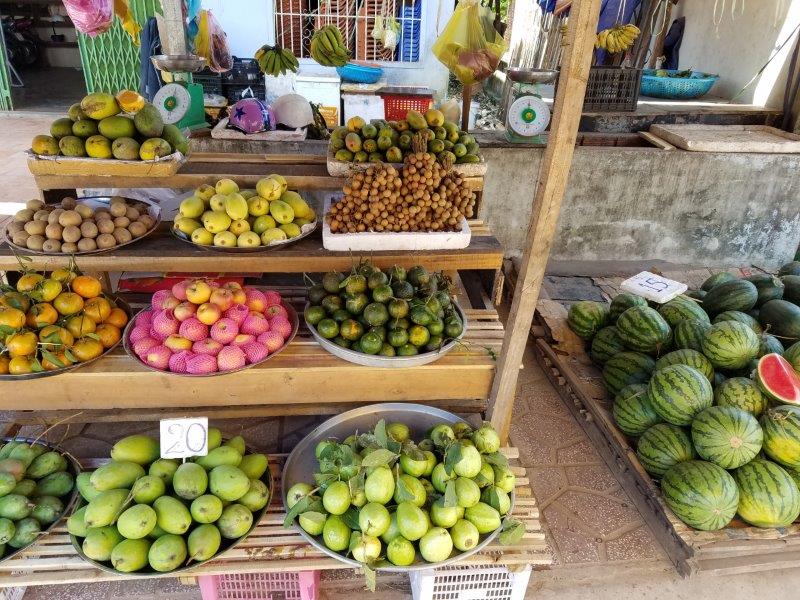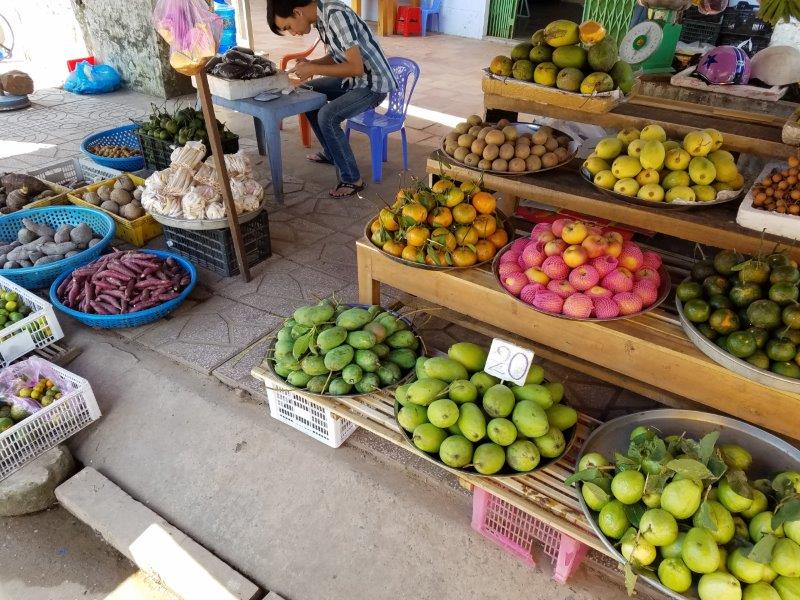 As we were in Vietnam, we had to eat the obligatory Pho. We found a nice joint close tot the post office in the Duong dong city center. Was tasty, but certainly Ho Chi Minh city has far superior and tasty options.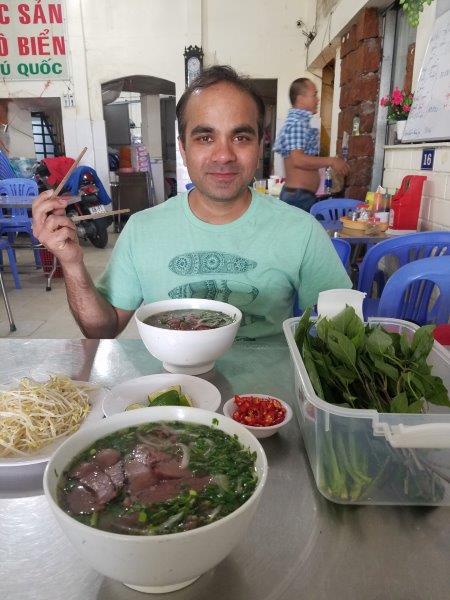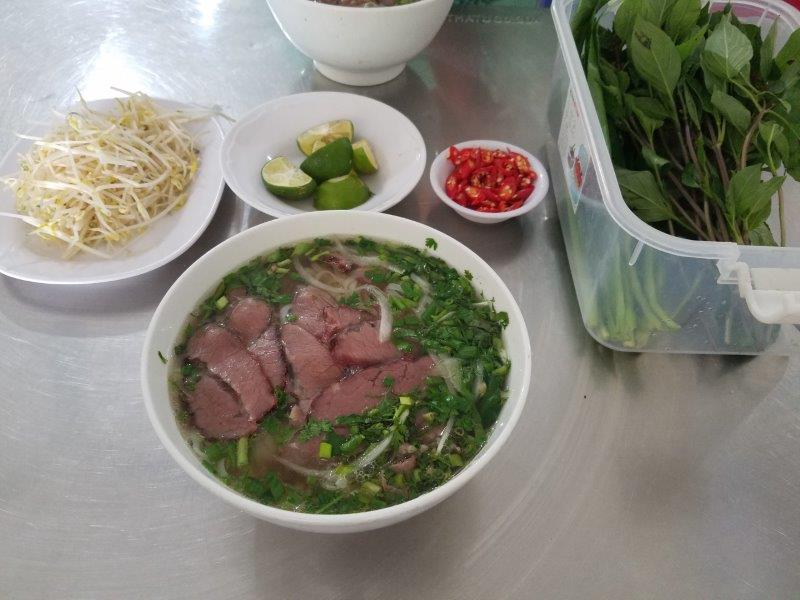 We tried many food options around the island and came to the conclusion that fresh sea food is a true highlight. If you would like typical Vietnamese dishes you are better eating them on the mainland.