Phu Quoc is the next Phuket wannabe. At least those are the intentions of the Vietnamese government. I sincerely hope not – as it will ruin the natural beauty of this place. It is a nice island at this point, with decent tourism infrastructure that you find everything what you need, but at the same time not overwhelming at all (unless you are spending your time at long beach).
My brother and I were staying in Phu Quoc for 4 days. We had booked Canary Inn hotel, on the main strip south of Duong Dong. Our review of that place can be found here.
Our first and foremost recommendation to travelers to Phu Quoc is to rent a moped. You need wheels to get around the island. It is a beautiful island, where most of the tourists stay near the long beach. However, if you really would like to enjoy the island, please go away from long beach.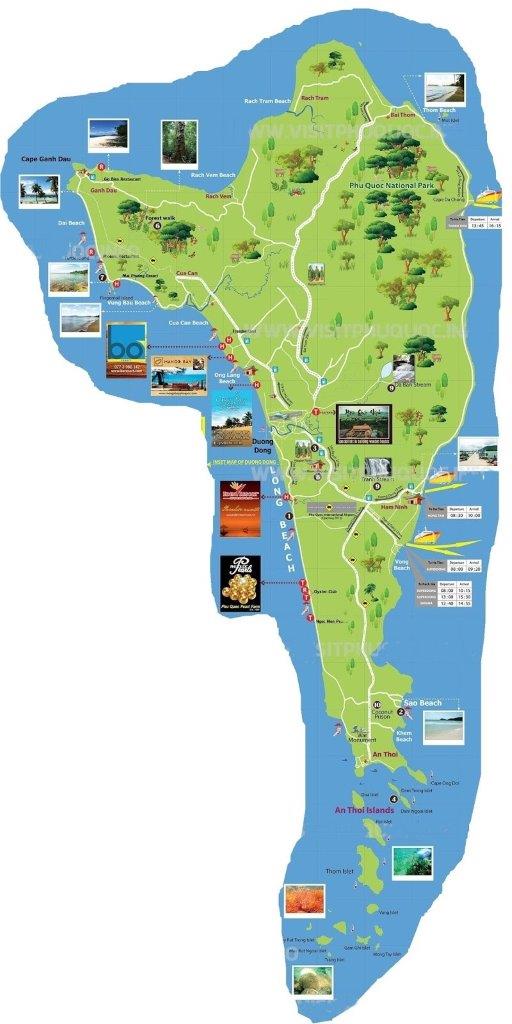 We rented a nice motorcycle to keep us busy for 3 days.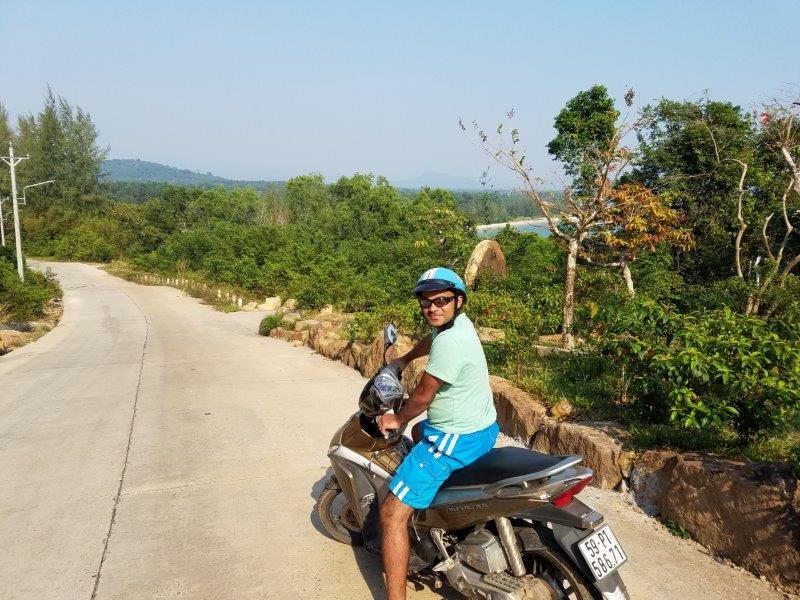 The island is quite hilly, all throughout, except the long beach area.
Part 1: The Long beach area – the touristy part of the town. As you can see there are shoulder to shoulder resorts lined up. The water too is not attractive.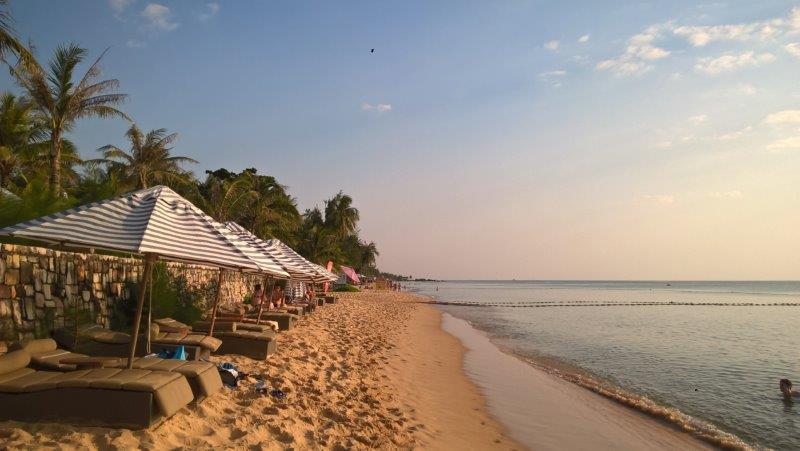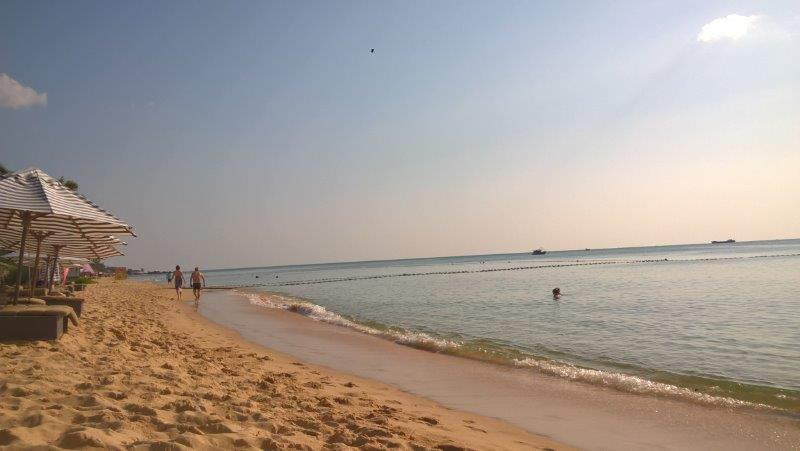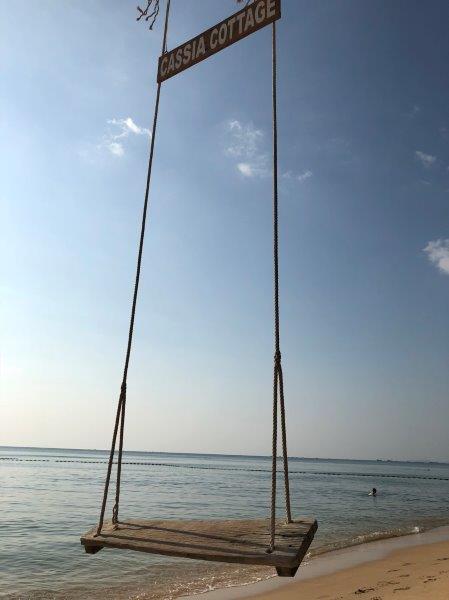 In the evening when the fishermen bring their fishes in…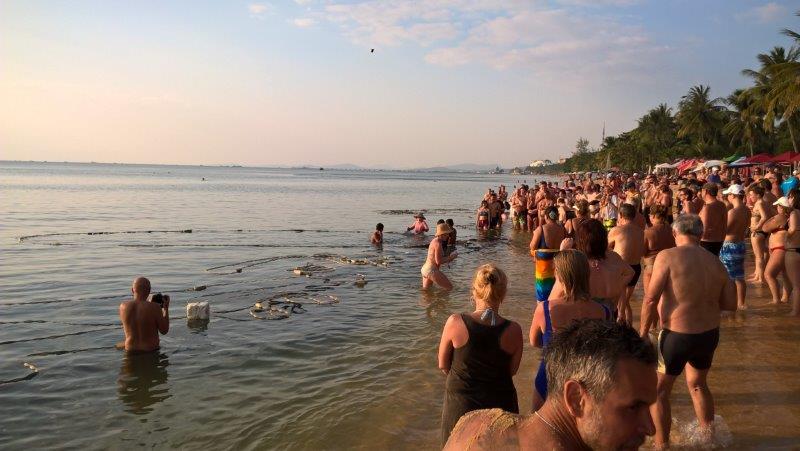 Sunset from the long beach.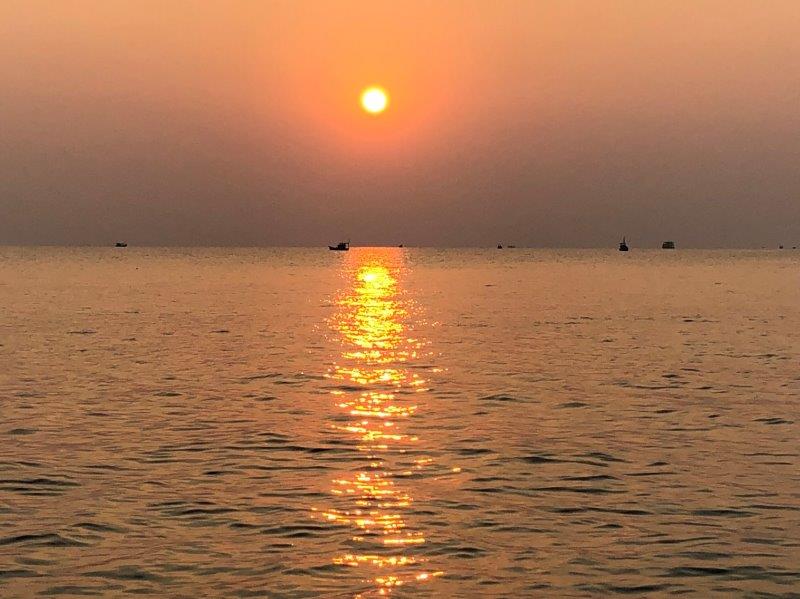 Part 2: Ho Quoc Pagoda. On the east coast of the island, just north of Sao beach.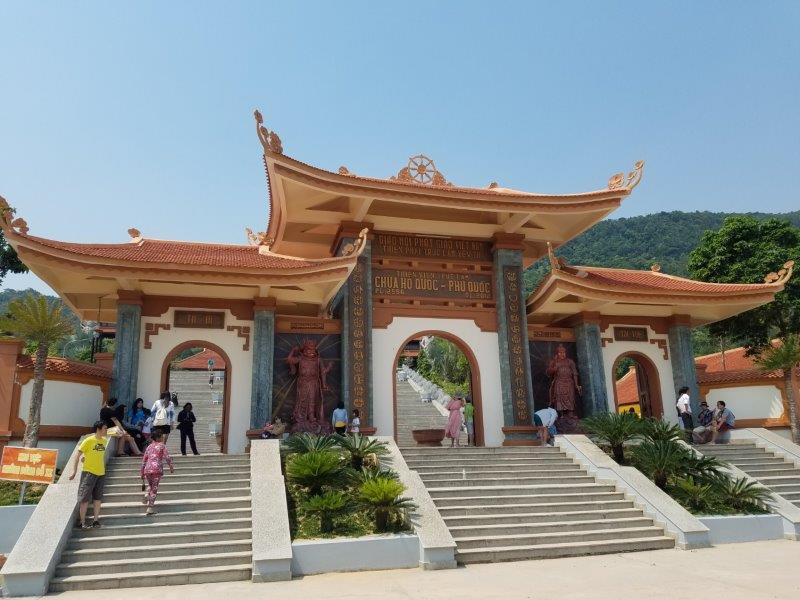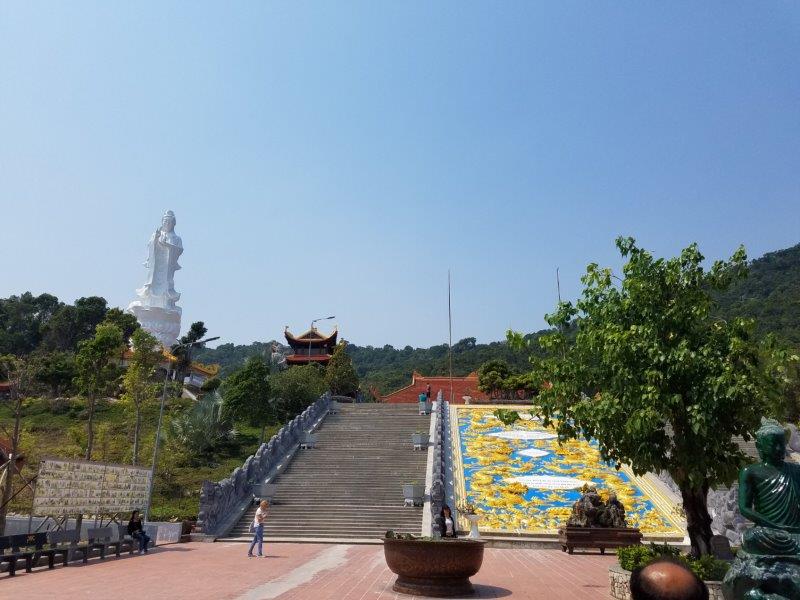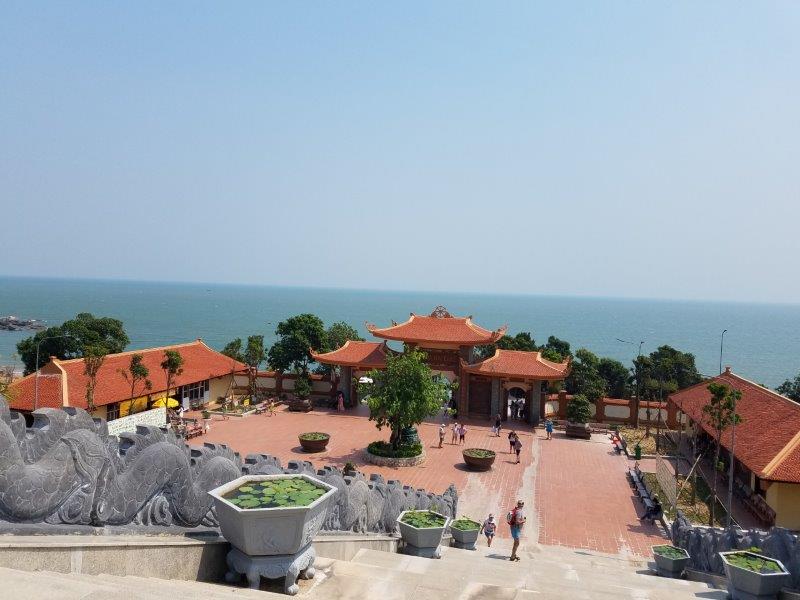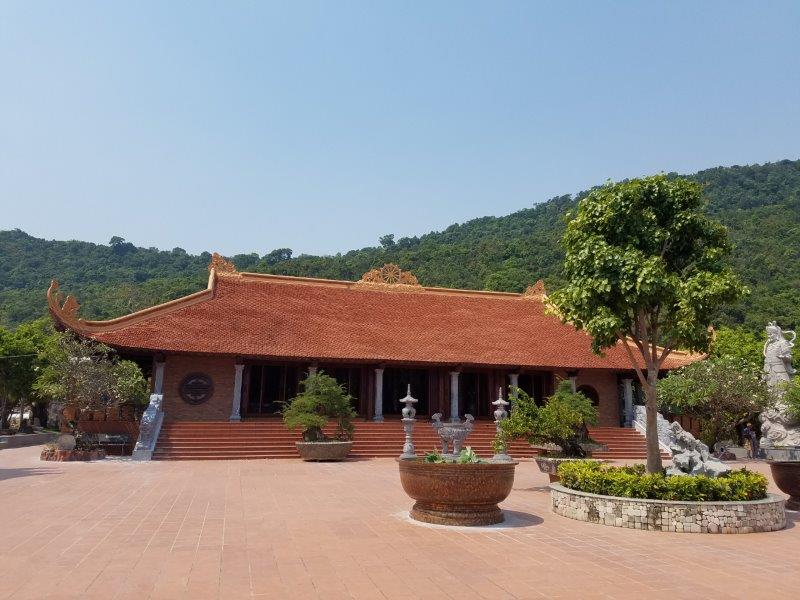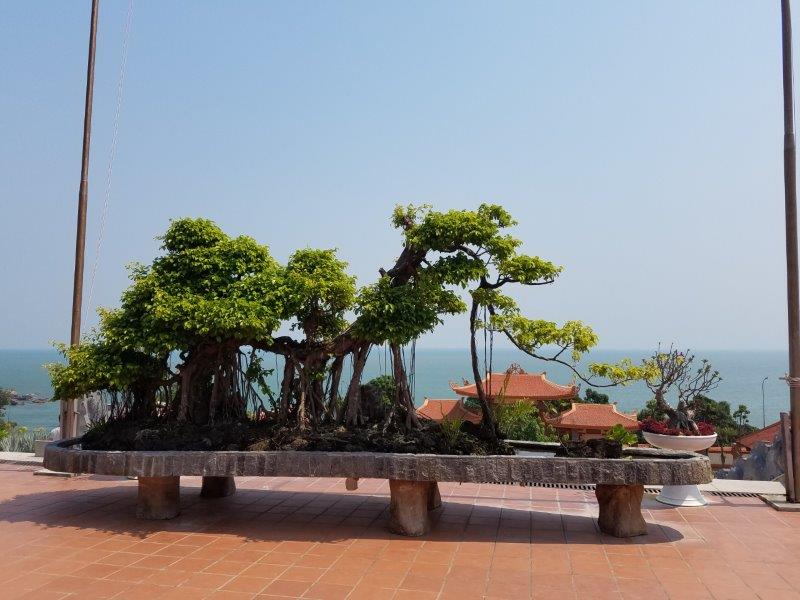 Part 3: Sao beach at the southern tip of the island on the east side.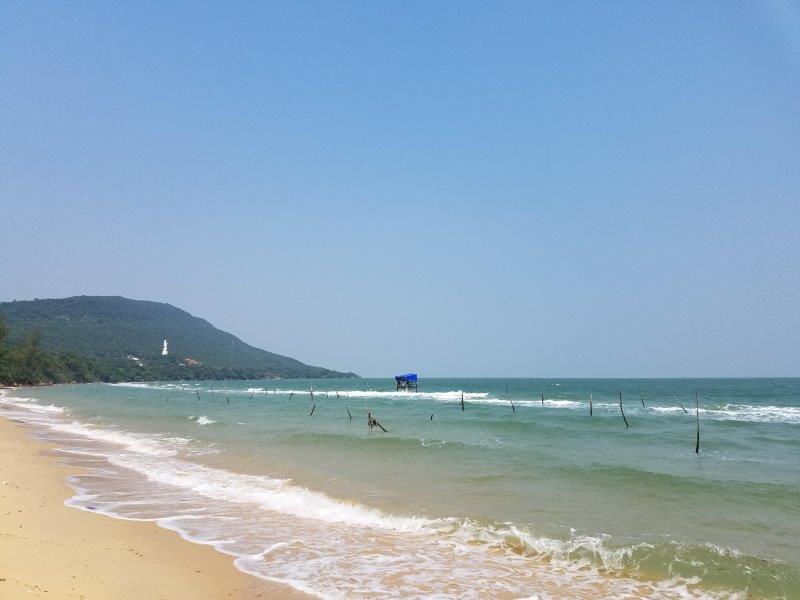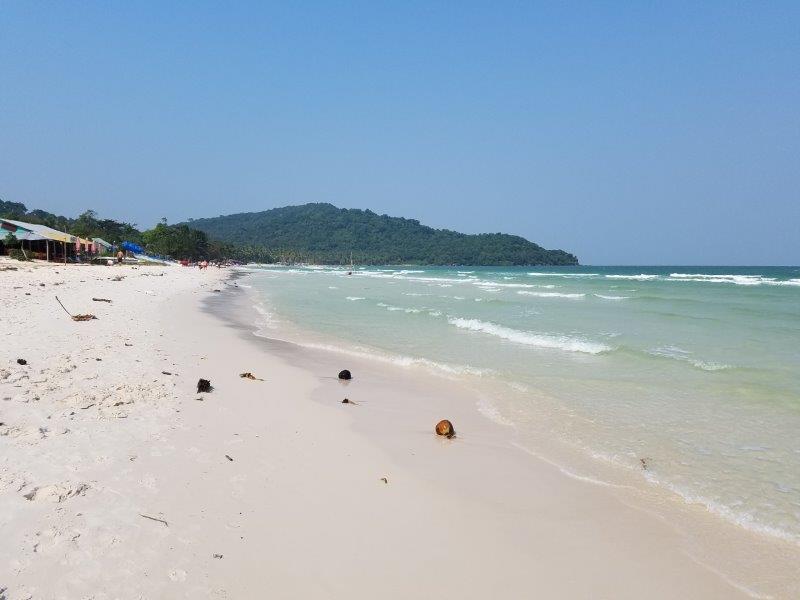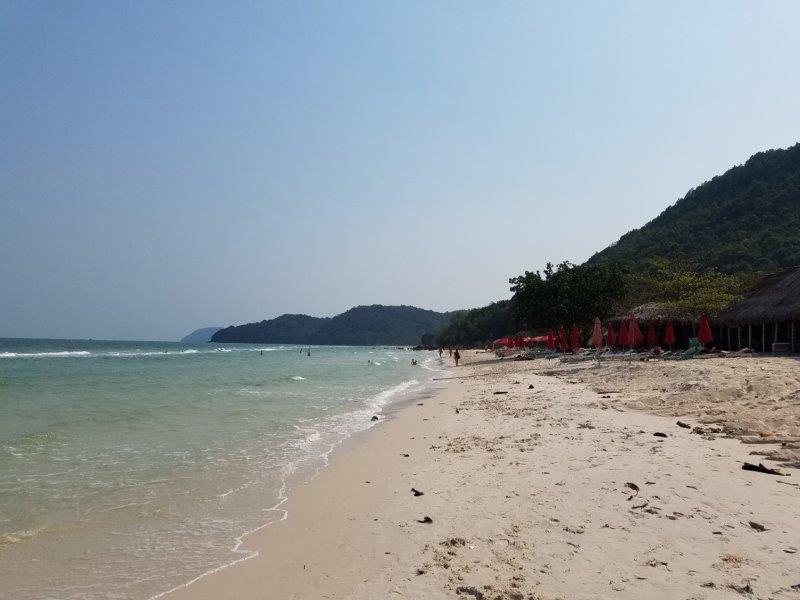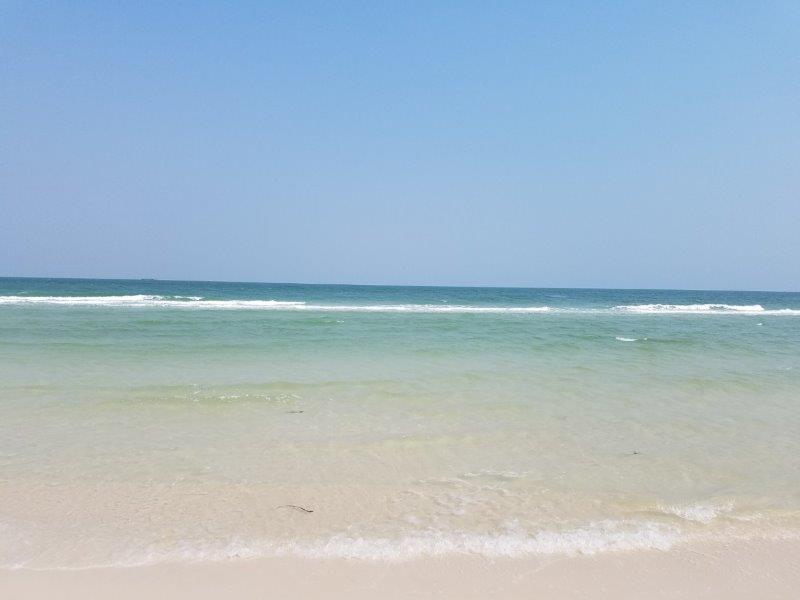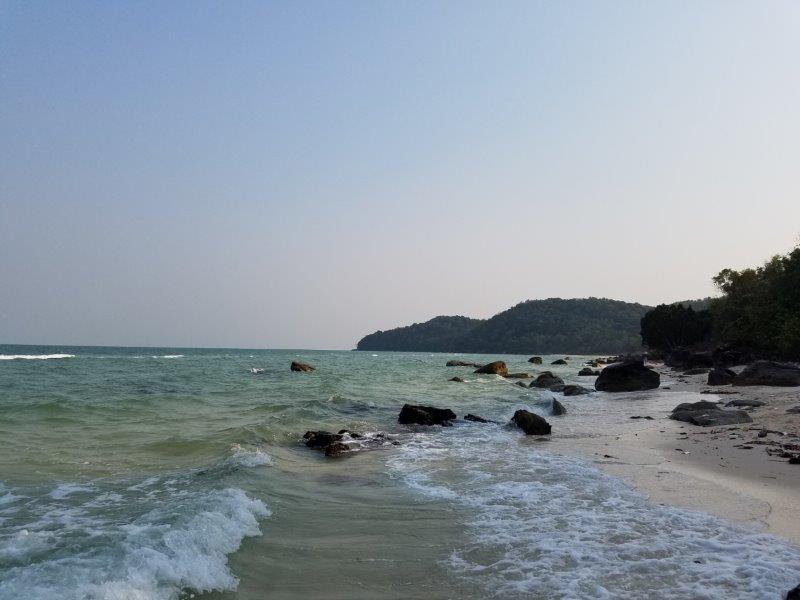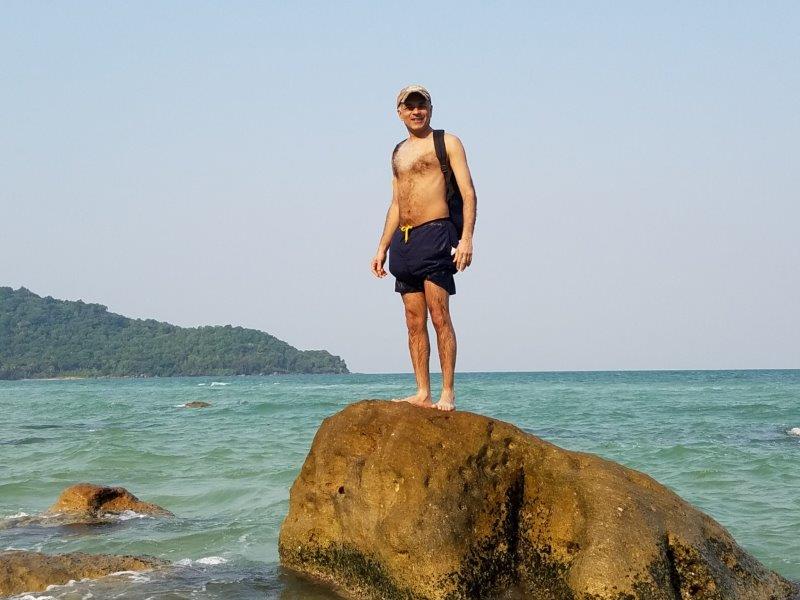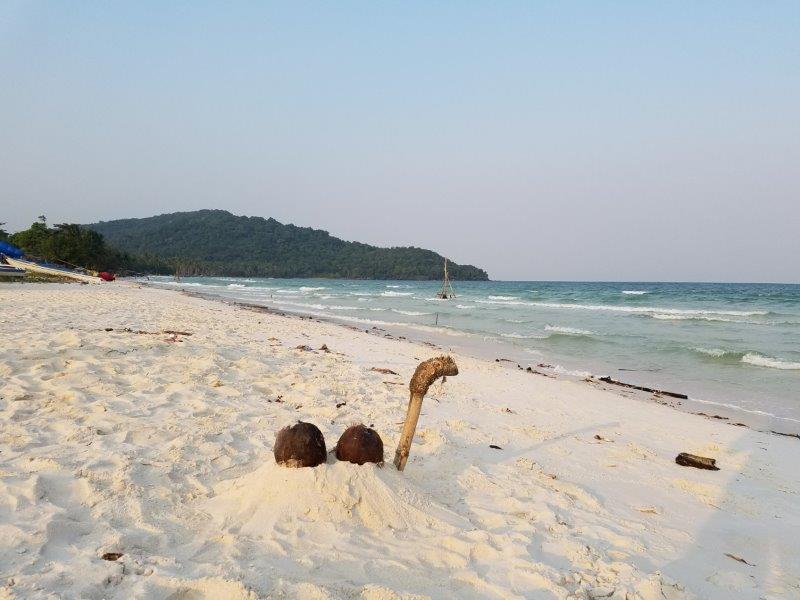 Part 4: Vung bao beach.
There are quite a few beaches on this end of the island, these are on the northwestern part of the island. Truly stunning beaches – clean and wonderful water. Except that the grass around the beach is littered. But luckily the water is amazing. We loved it here.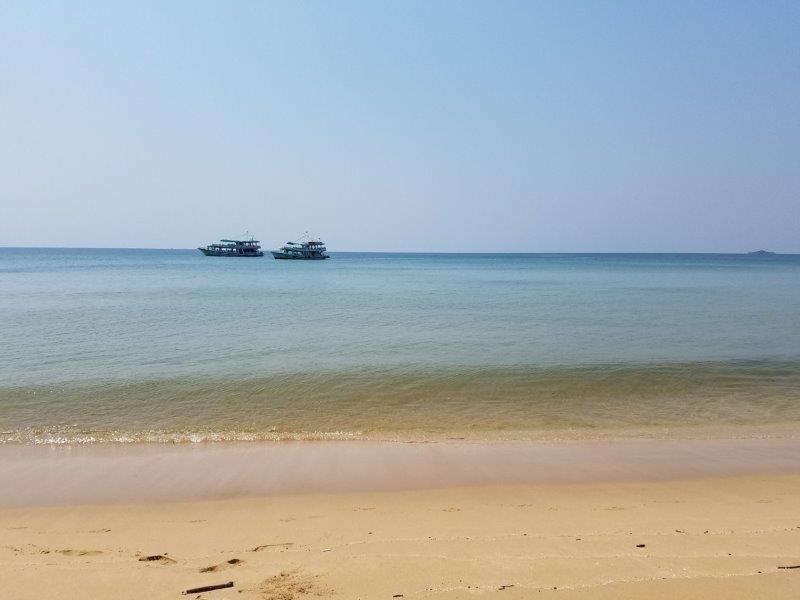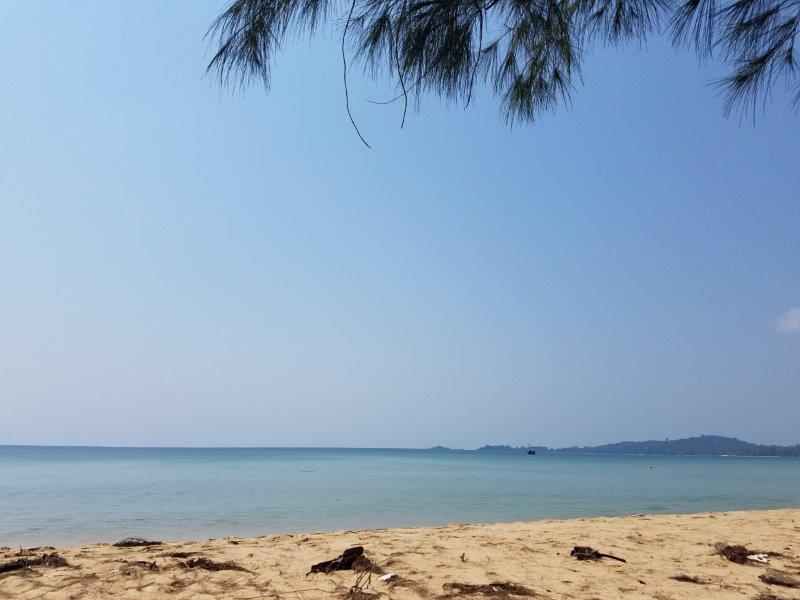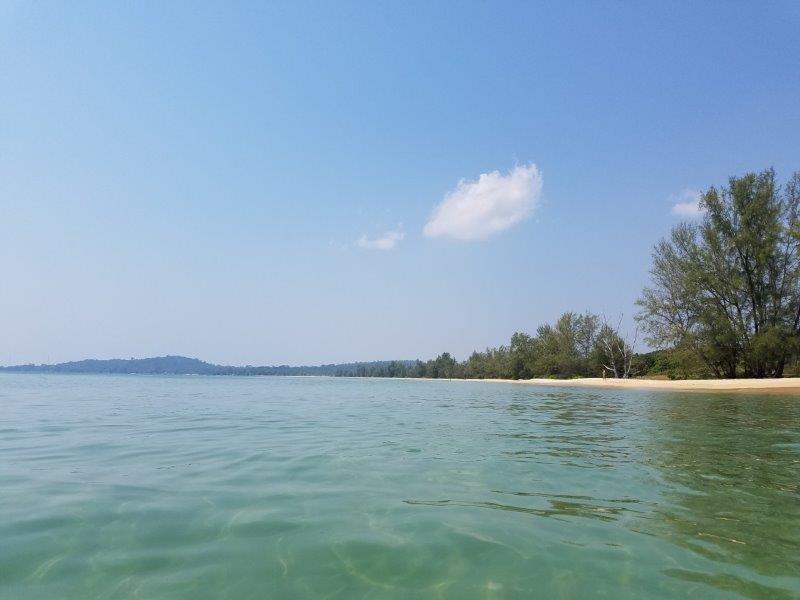 A Vietnamese group next to us with a loud boom box and had a nice party. They also invited us for some food – in fact fed us a few bites.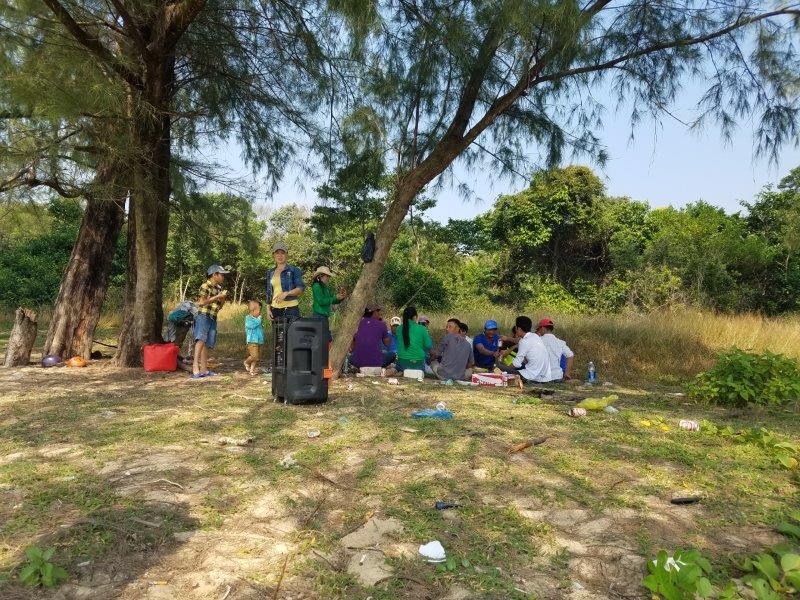 Part 5: Scenes around the island.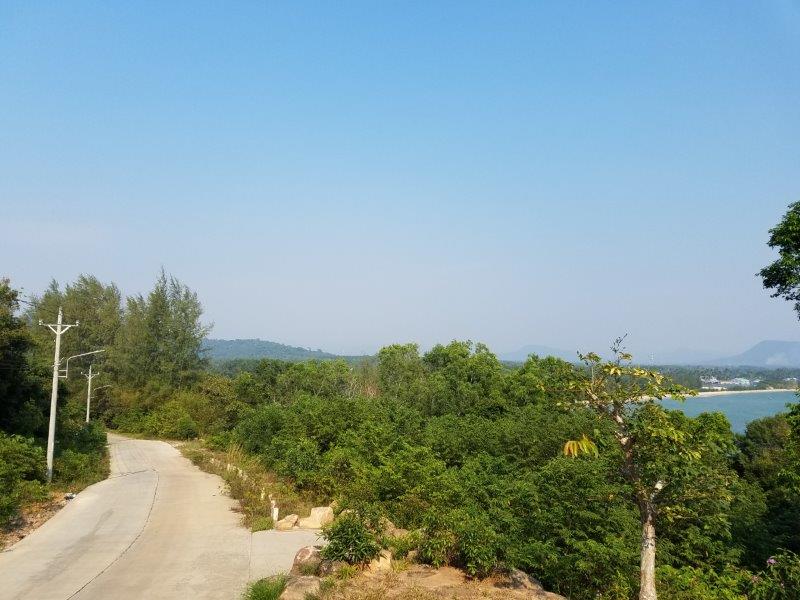 Riding through the Phu Quoc National Park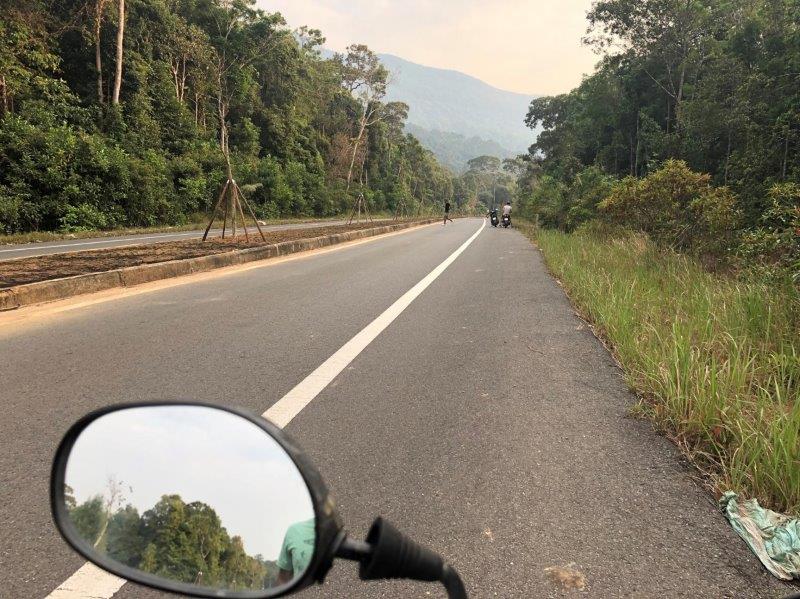 Riding on the old Phu Quoc airport right in the city center. Now this old run-way is a WIDE street.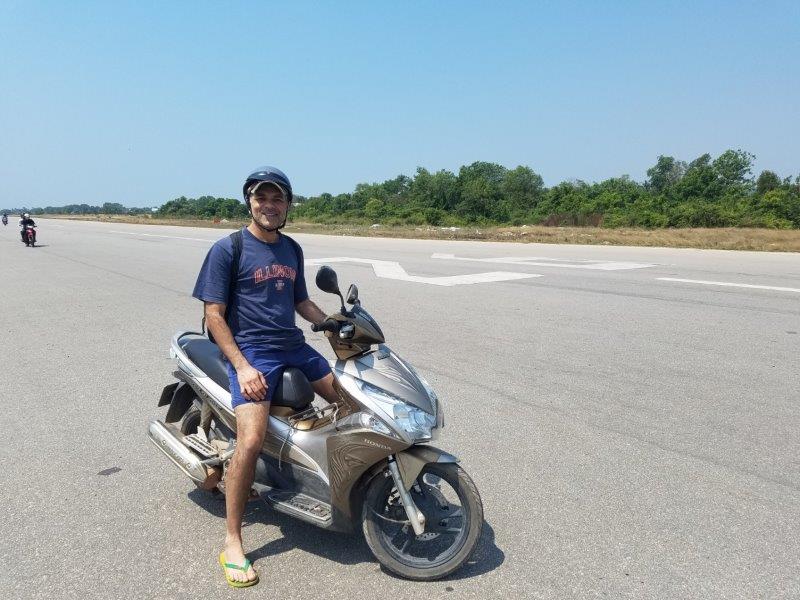 Map of the island, with major points…