This article is part of the main article: Indian Cooking Course – 2019, in Szentendre, Hungary
Daal curry – yellow lentil curry recipe
Prep time: 15 minutes
Cook time: 15 min
Things you need (2 person):
2 tablespoons indian ghee or butter
1 large onion diced finely
4 garlic cloves minced
2 tablespoons ginger grated
1.5 cups yellow lentils (Toor daal or Moong daal)
1 tbsp ground turmeric
2 teaspoons curry powder
1 tsp garam masala
1 can diced tomatoes
1/2 to 1 cup coconut milk
cilantro to garnish
Here's how:
Rinse lentils and boil them in water. As a rule of thumb I take around 3 times the amount of water, as per lentils. Thus for 1.5 cup of lentils i would take around 4.5 cups of water. Cover the caserole while boiling, until the lentils turn soft. Once you press the lentils, there should be no hard parts left.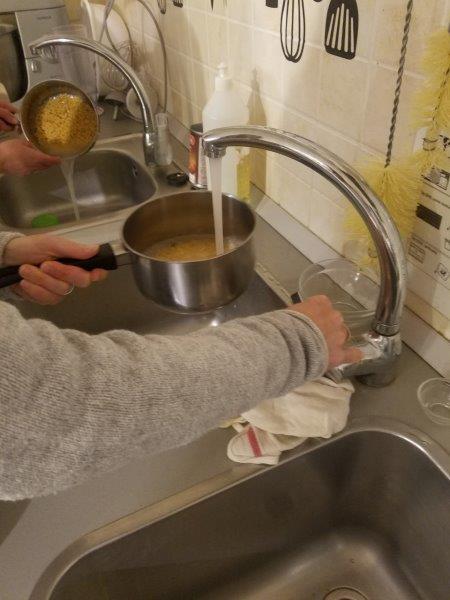 2. By the time, the lentils are boiling please start sauteing the onions in ghee, and add the ginger, garlic, turmeric, masala once the onions turn brown. Saute the mixture for a minute or two more and then add the tomatoes. Saute this until the tomatoes are reduced.
3. Once the lentils are boiled please add them to the sauted mix, and salt is as necessary. Add coconut milk and heat this all for a few minutes.
4. Your tasty daal curry is ready. Garnish it with chopped coriander and serve it warm with steamed rice.