Keeping up with the traditions, this year too my sister in law and I had organized an Indian cooking event in Szentendre.
Previous cooking events in Hungary could be found here: 2016 version and 2015 version.
As Summer is around the corner, we decided to make have an veggie themed event, and we decided to cook an Indian Thali. It is a great summer meal – veggie, light and flavorful.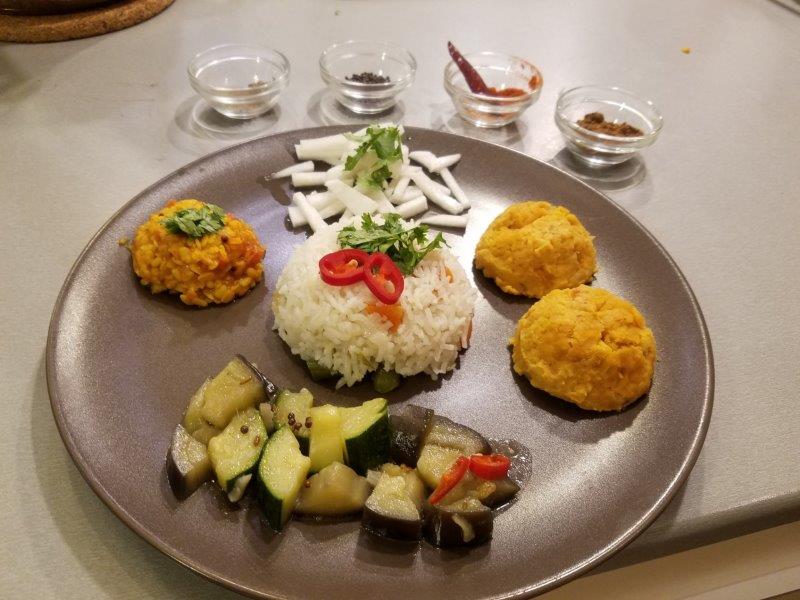 Indian Thali essentially comprises of balanced flavours & a variety of complimenting dishes on a single plate. Most commonly, a Thali would include Rice, Dal, Curry, dry sabji, Yogurt condiment and salad.
The menu for the afternoon was, with links to the recipes…
Pulav – A fried (basmati) rice dish with some spices/veggies
Daal curry – yellow/white/black lentil curry
Sabji – Aubergine curry
Raita – Aubergine and yogurt salad
We had 10 participants and most of them were veggie enthusiast. The menu and the food was quite well received.
Signing off with a nice selfie of my sister in law and I.