During my recent trip to Hungary in May, I again had an opportunity to give a cooking course. The theme for this cooking course was 'coconut based Indian food.'
Thanks to my sister in law – Julia again for coordinating this cooking night. Again we were dressed up in an India attire for the evening.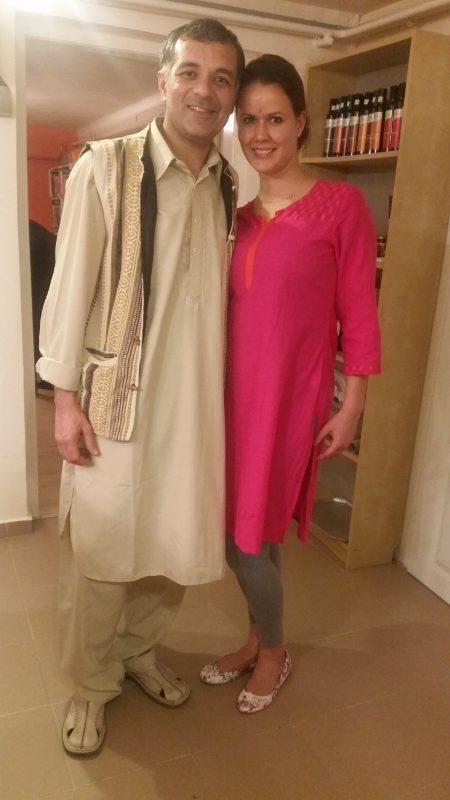 When I think of summer: I think of swaying coconut trees, resting along some beach eating something light and flavorful and chasing it down with a nice cold beer.
Today's menu is inspired by India's coastal cuisine. India's coastline measures 7,517 kilometres in length, and coconut are widely available in the adjoining areas. Coconut powder, cream and water influences the cuisine in a large part. Today, we are going to cook dishes that are tasty and healthy, using coconut as the base.
Menu (Click on the links for recipes):
Given that it was a holiday weekend, there were less people than last time. We were 10 of us this time. Once again, the proceeds (my part) from this cooking course, went to a charity that offers food to needy kids in Hungary.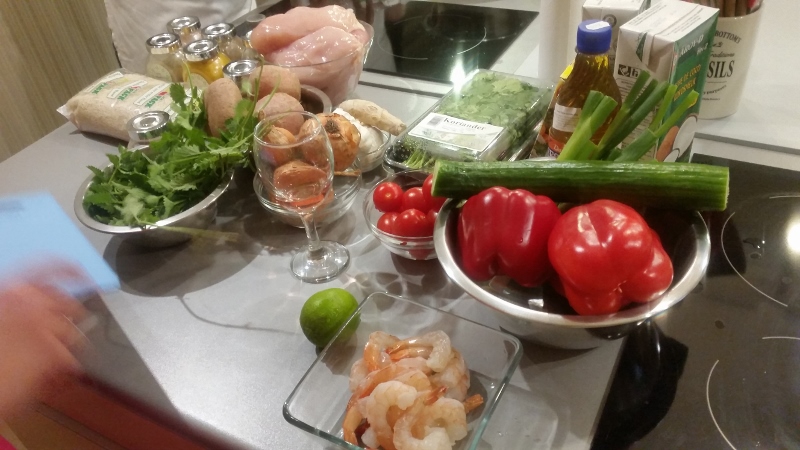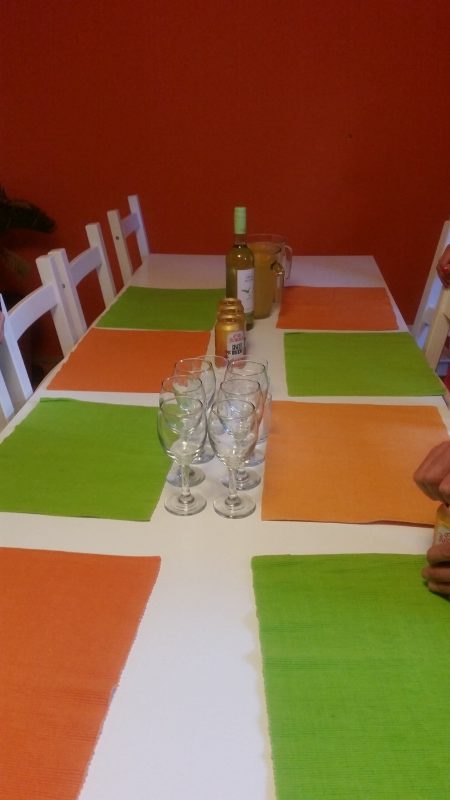 People in action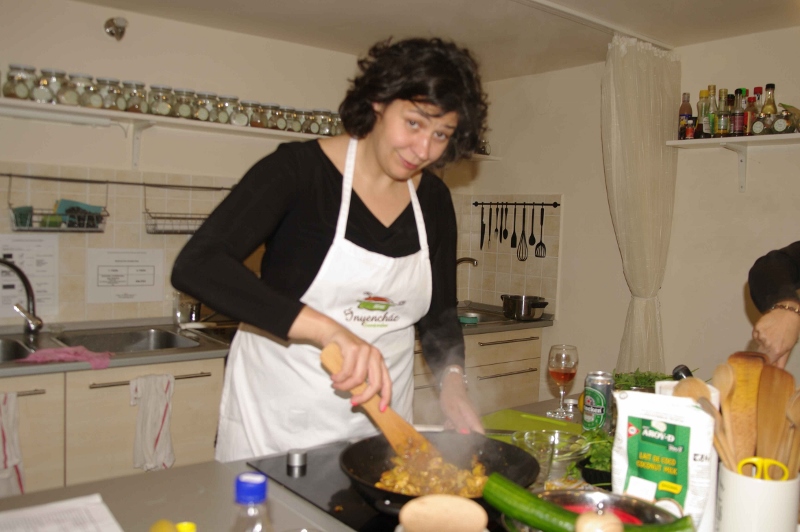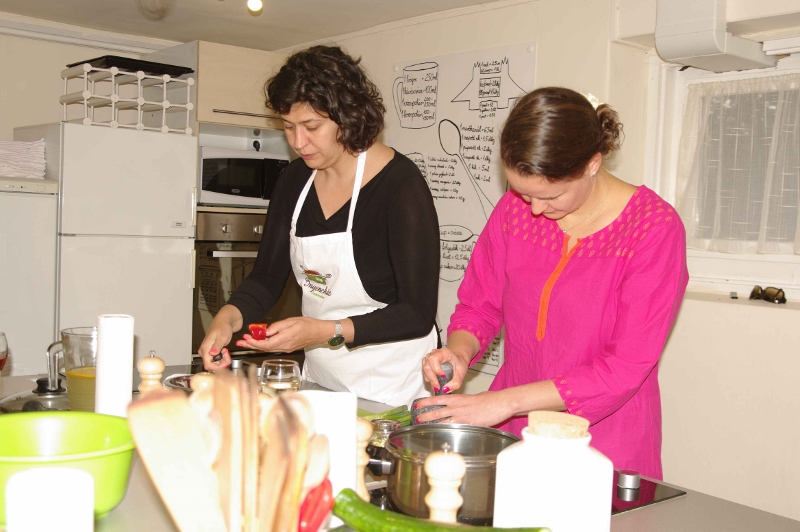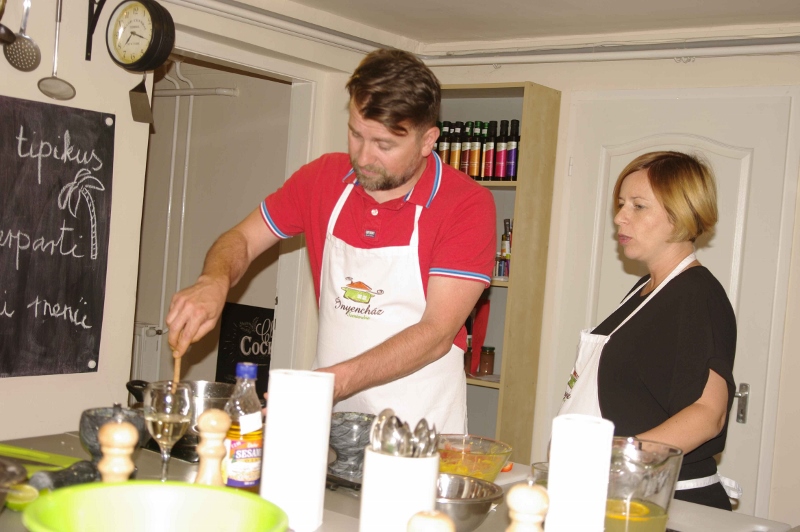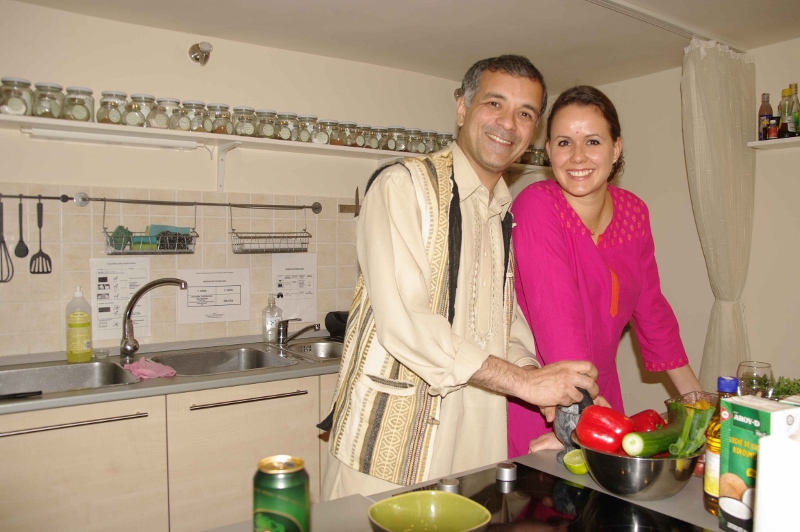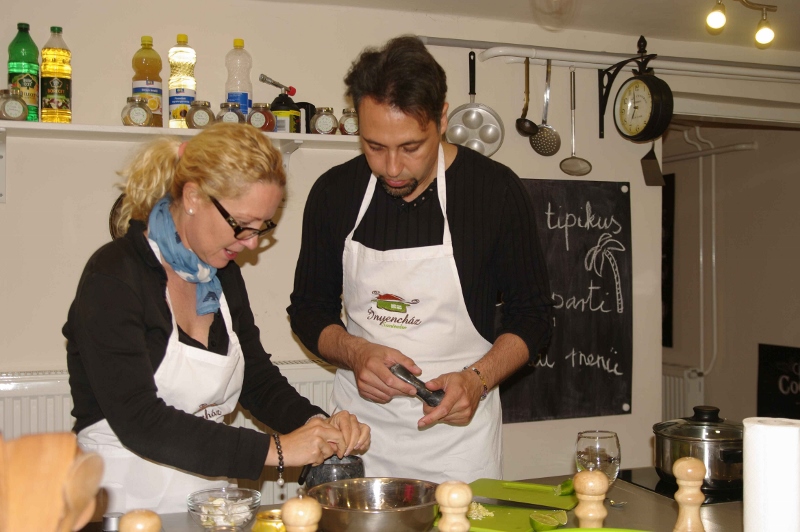 Time to eat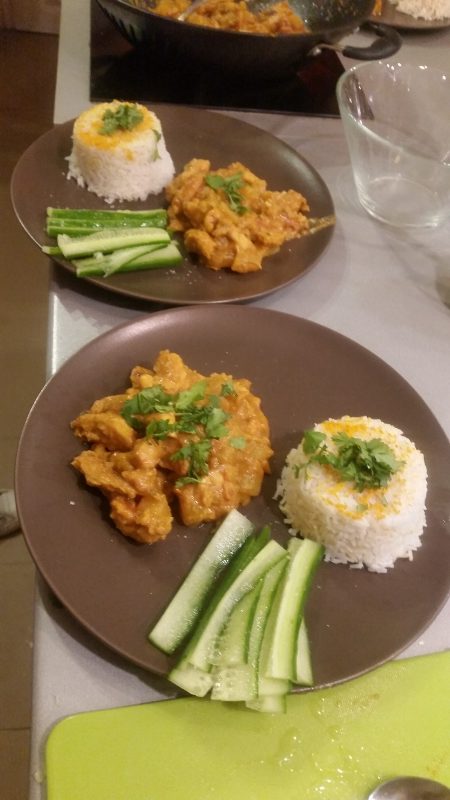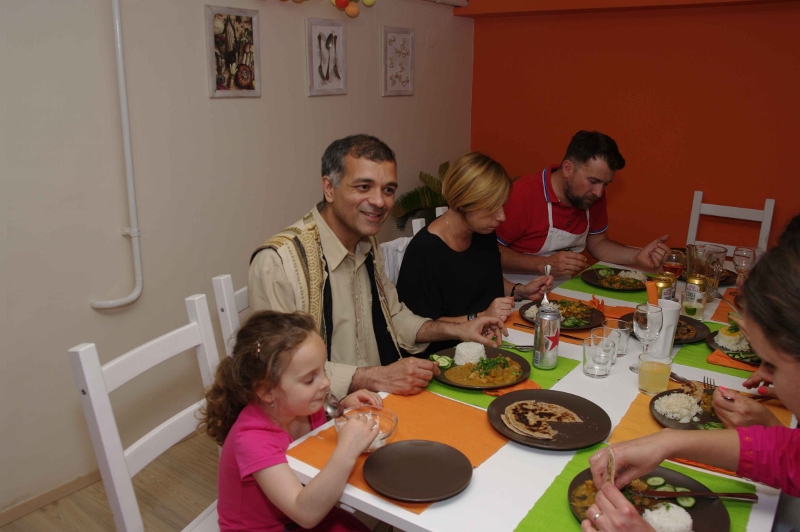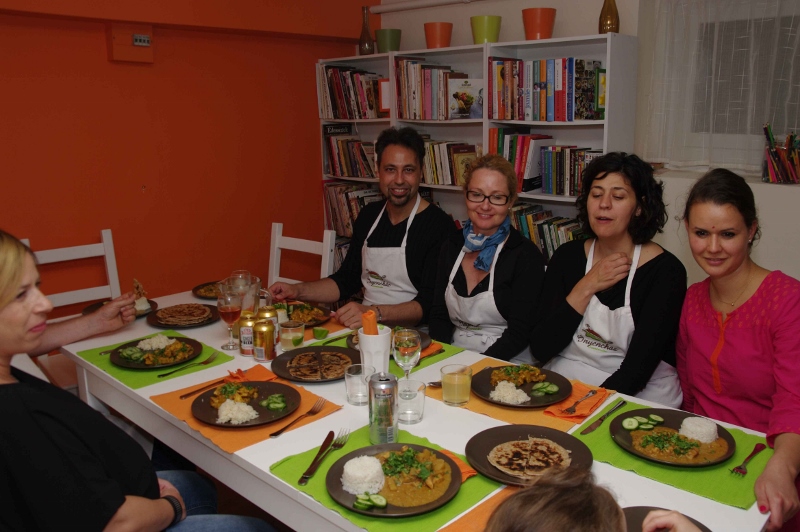 Ending this article with a nice selfie