This article is part of the main article – Indian Cooking Course – 2016, in Szentendre, Hungary
Creamy Indian coconut chicken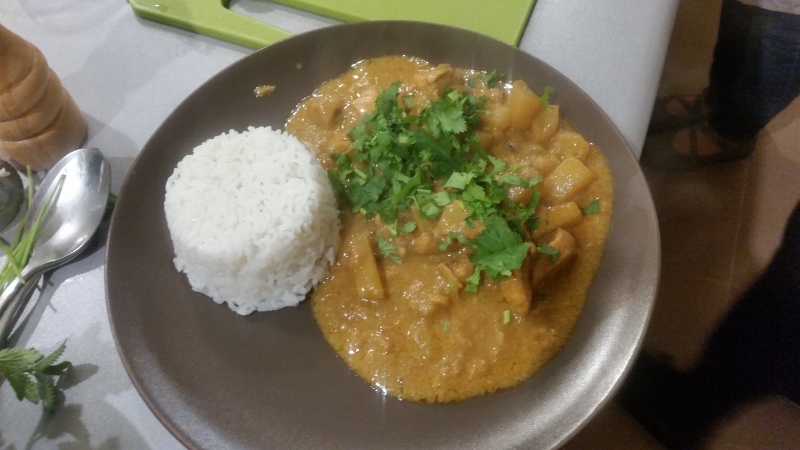 Prep Time: 20 min
Cook Time: 20 min
Things you need:
Chicken breast— cut into small pieces … 500 gm
Potatoes—chopped … 2
Garlic pods—chopped … 3-4
Ginger—chopped … Small piece
Onions—finely chopped … 2
Cooking oil … 2 tbsp
Tomatoes—chopped … 2
Coconut cream … 500 ml
Garam masala, Turmeric, Fresh Coriander, Salt, Chili powder … as per taste
Here's how:
1) Heat oil, and once hot add the chopped garlic and chopped onion. Let the onion brown nicely.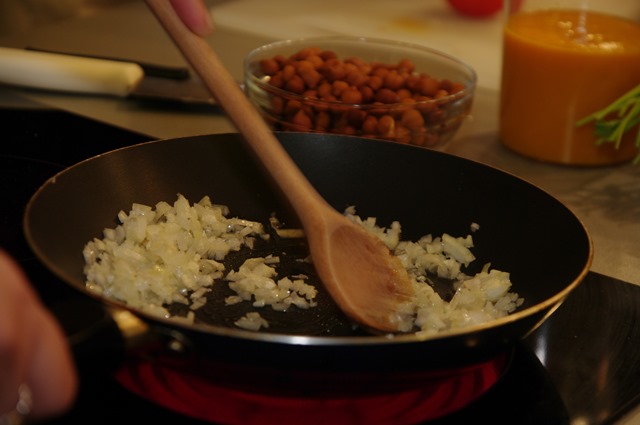 2) Chop the tomatoes, and add them to the onions. Once the tomato is reduced… add turmeric, chili, black pepper, garam masala, cumin, ginger and salt—all as per taste. If you like spicy food you can add extra chili powder, if you prefer it bland skip the chili powder.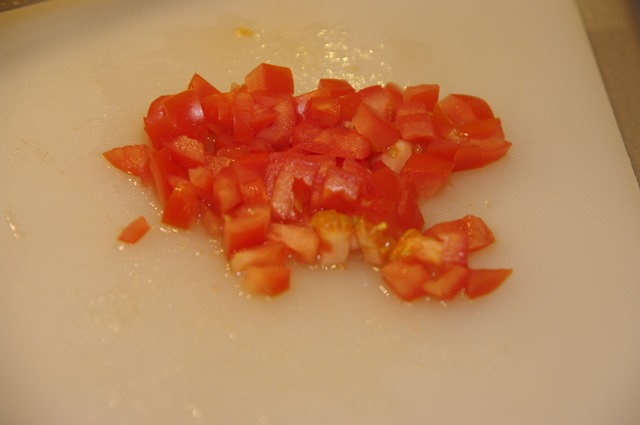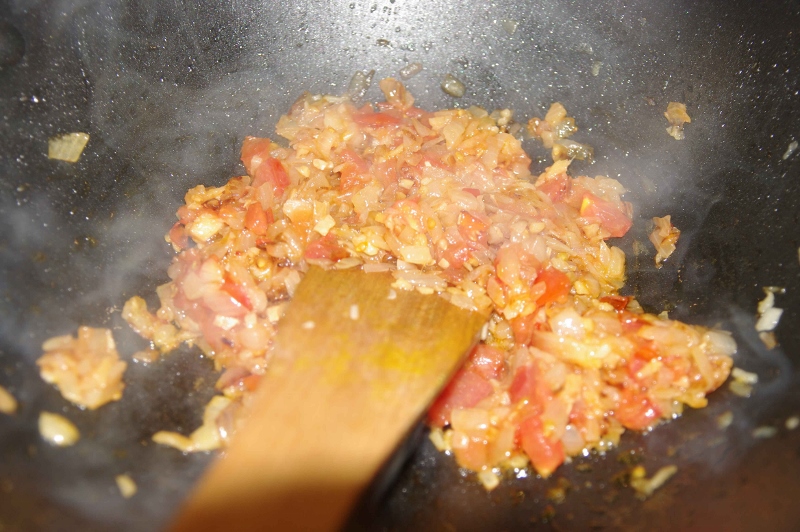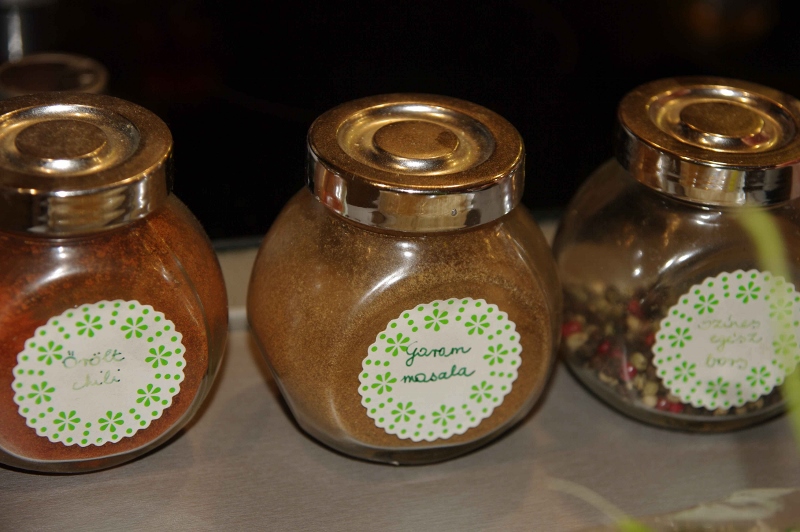 3) Add the chicken & potatoes and cook it until its done. Once the chicken is cooked, add the coconut cream, while stirring, and give it a nice boil.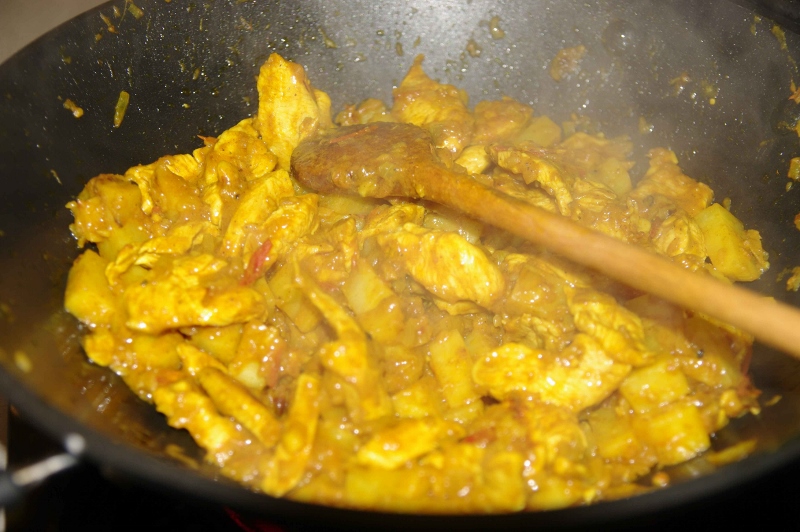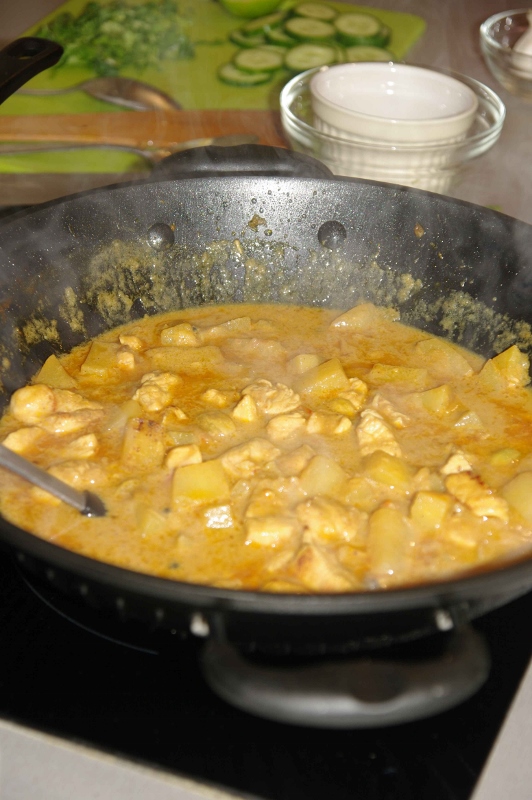 4) Garnish the dish with chopped coriander and it is ready to eat.