Review of Hotel – Apartment, in Bahia Feliz, Gran Canaria.
Traveling with kids is always a challenge. Before we take a trip, we really do a lot of research about the place we are visiting. Our recent trip to Gran Canaria was no different. We visited Gran Canaria this February, and had booked our apartment stay about few months earlier. From the internet review it seemed like an okay place, but after our stay there we thought it was a perfect place to be with kids.
While making a booking, I chose this place for a reason. I knew we were going to spend most of our time at the beaches in Gran Canaria, but we still needed a small play park, etc to keep busy while we were back at the hotel. And this hotel fitted our needs perfectly.
Facilities for kids
The hotel had many facilities for kids. They had a small play area with slide/climbing, drawing/coloring room, then outdoor swimming pool and splash areas, nicely maintained garden and a small pool with fishes.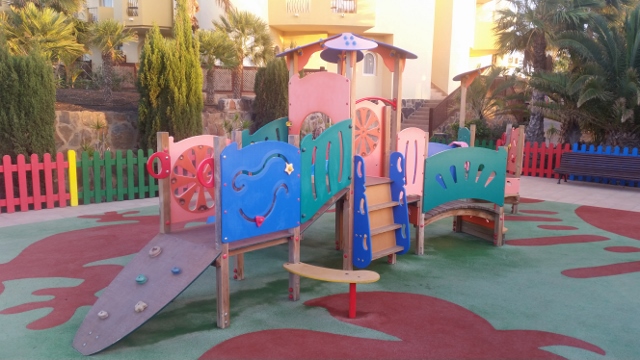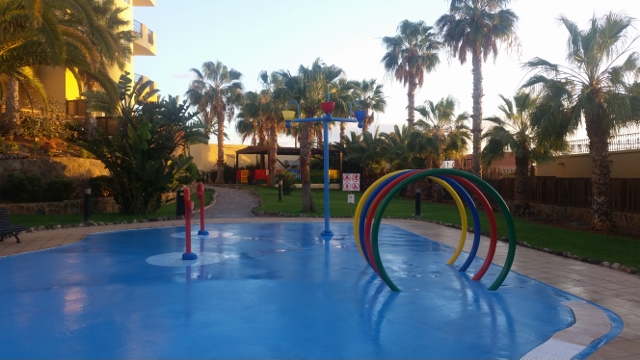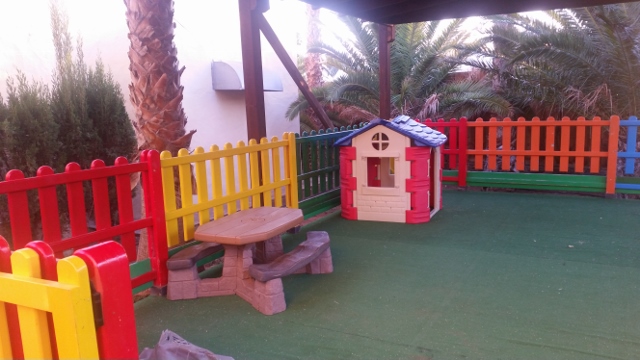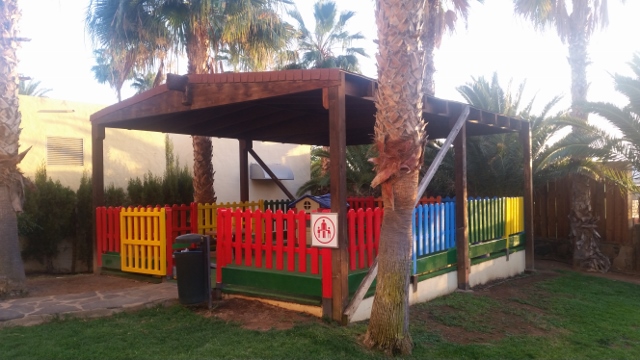 Hotel Grounds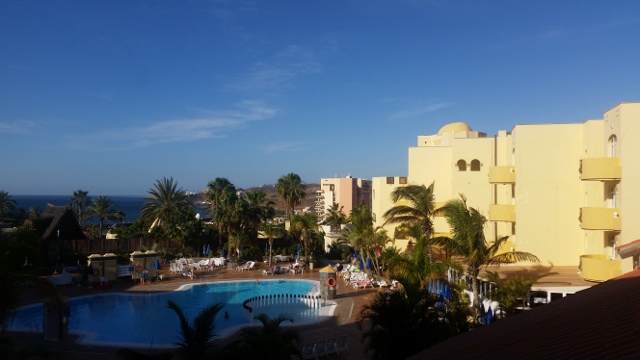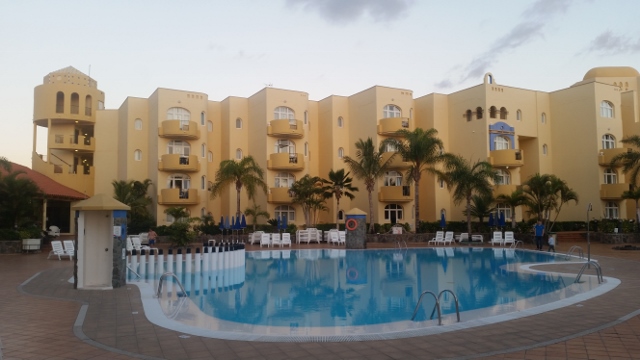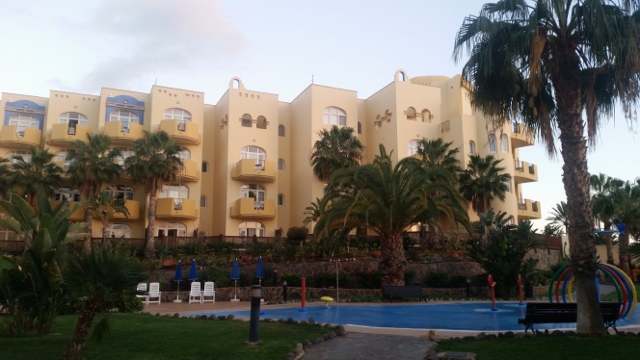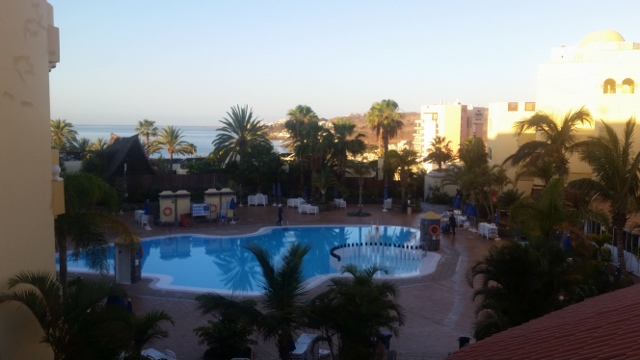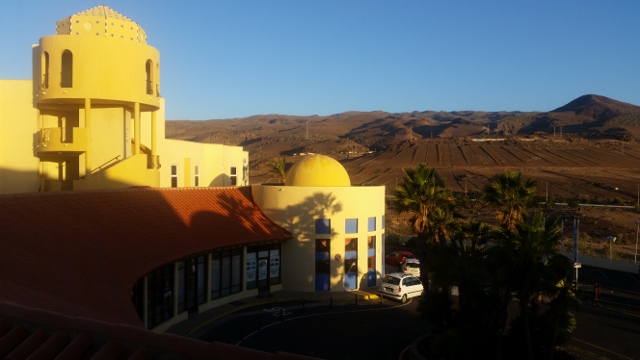 Room 
Very large apartment – with a decent sized bathroom and kitchen. All kitchen accessories required for a short stay were already present.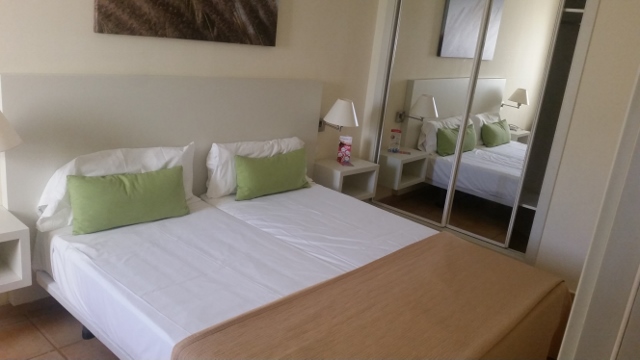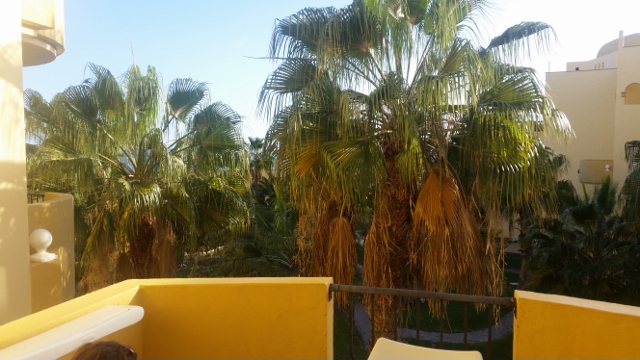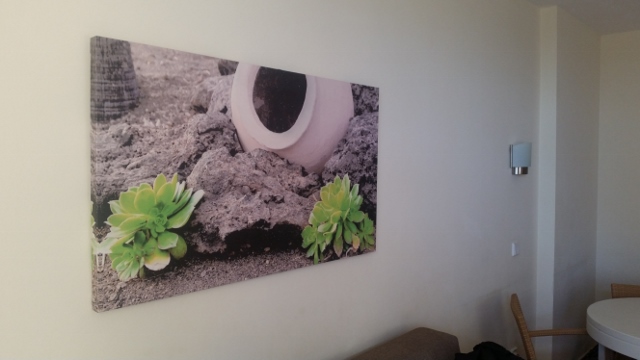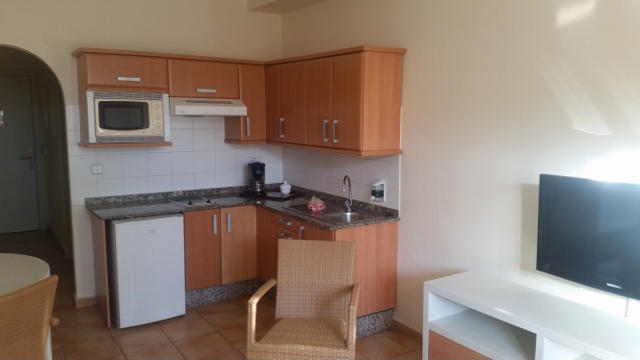 Parking
Before we went to Monte Feliz, I read online that parking will cost 6 eur/day. However, one of the reviewers had mentioned that parking is free on the side street. What I found out in Gran Canaria is that parking is free at 99% of the places on the island. Only few places in Las Palmas or other touristic/crowded places charge for parking. Once I was at Monte Feliz, I found out that you can easily park free of cost on the backside of the apartment. Most of the people who are at Monte Feliz parked there. There is no need to pay 6 eur/day.
For more information about free parking please check the map below. You can park free of cost on Paseo Pablo Picasso – approximate location is marked as red on the map.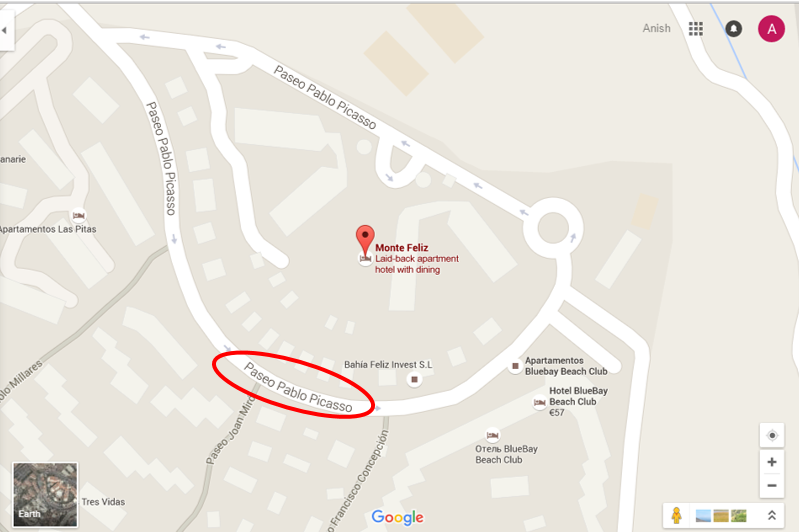 You will see a board, as shown below, which is the rear entry for the Monte Feliz Apartments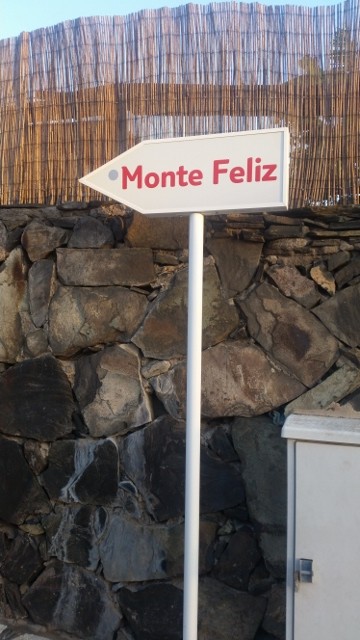 This alley will take you to this rear entrance. You will need a room key, to open this gate. What you can do is check-in first and then go park your car on the rear once you have the key.