At the Madrid airport (terminal 4) there is a lounge for kids. All passengers with kids have free access. Once you are in the transit area, please follow the directions to 'zona infantil (Children Playroom). It is in the central meeting point of the terminal, close to the duty free shops and McDonalds.
The lounge entrance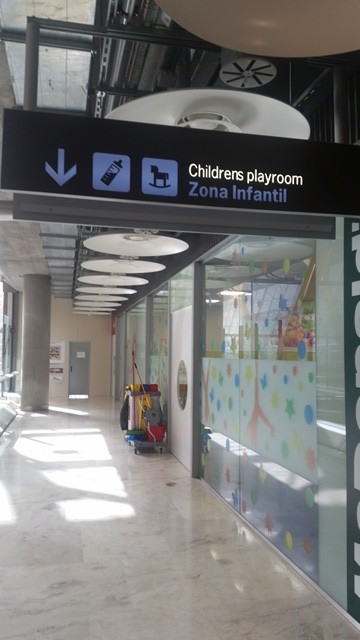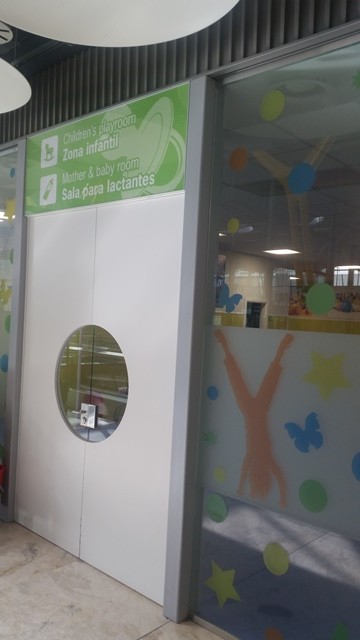 The rules as posted at the entrance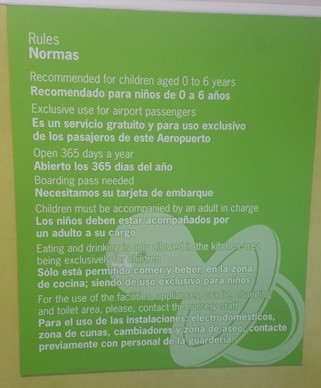 Play area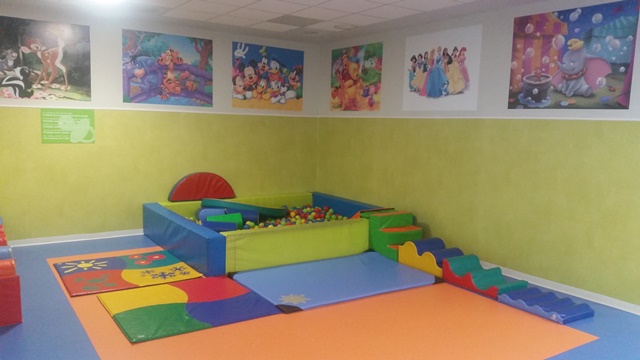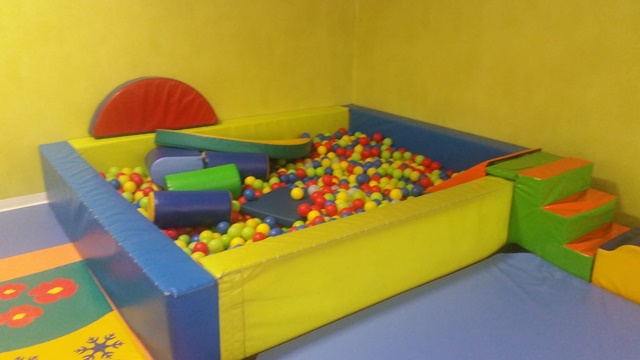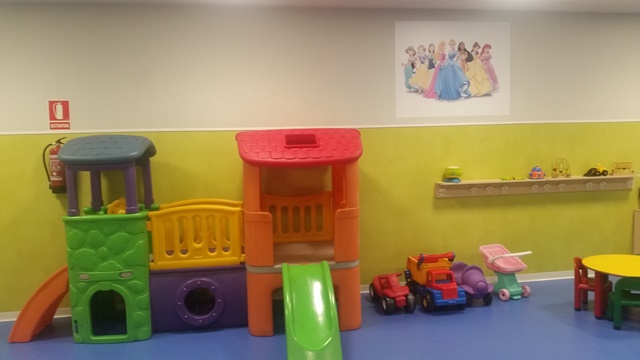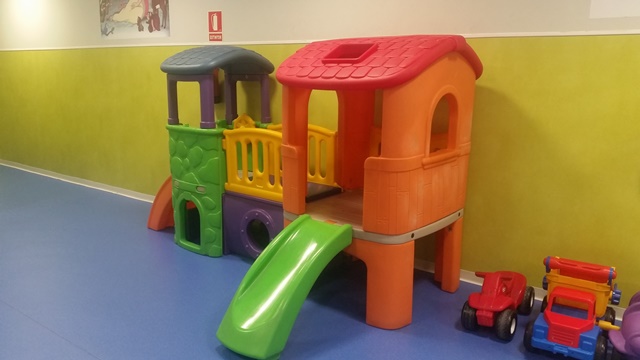 Relaxing area: for parents and kids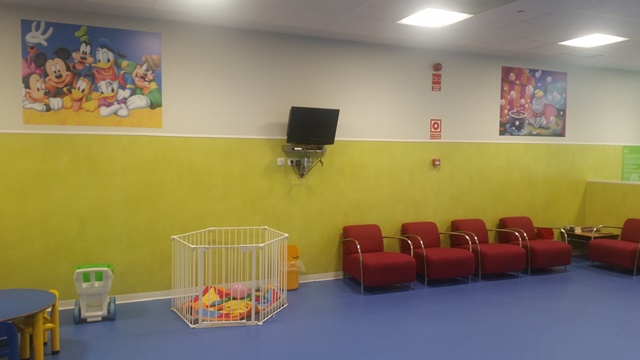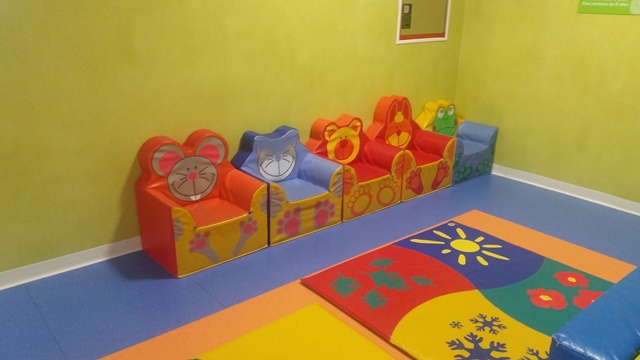 Kitchen and Eating Area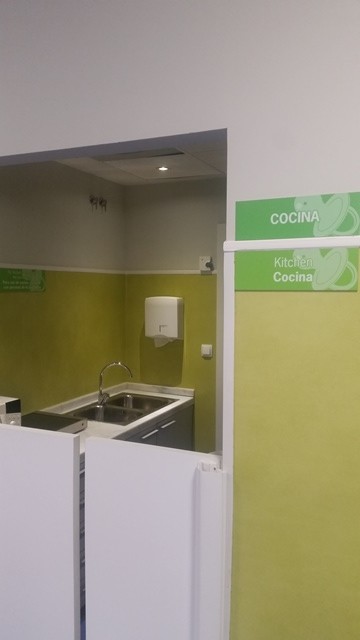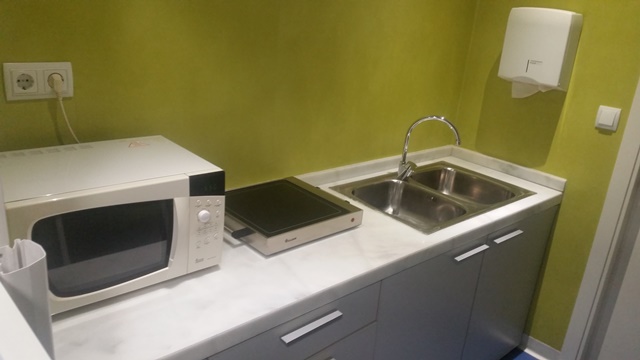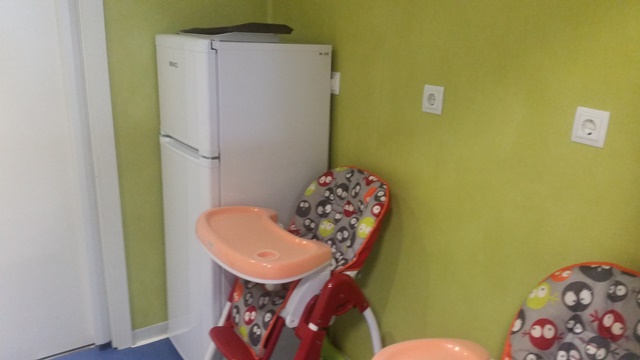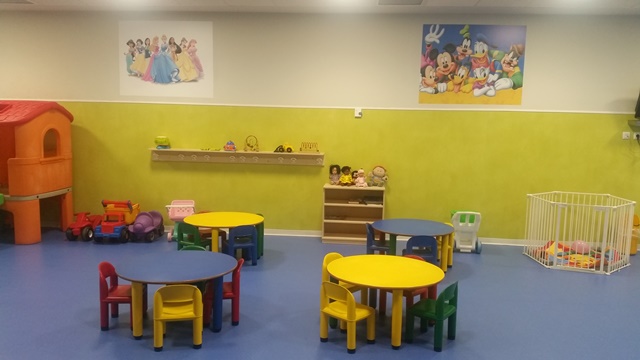 Baby and infant room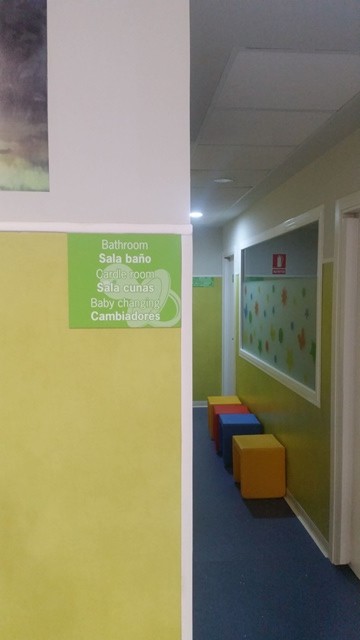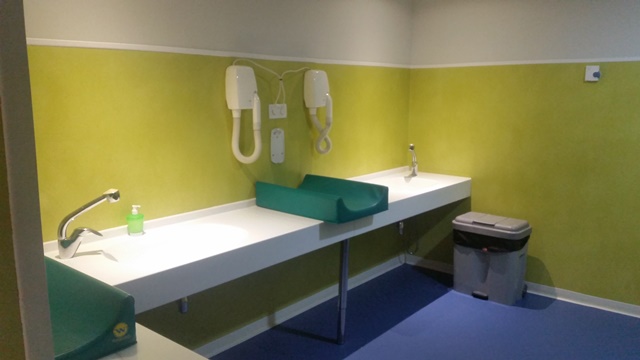 Sleeping room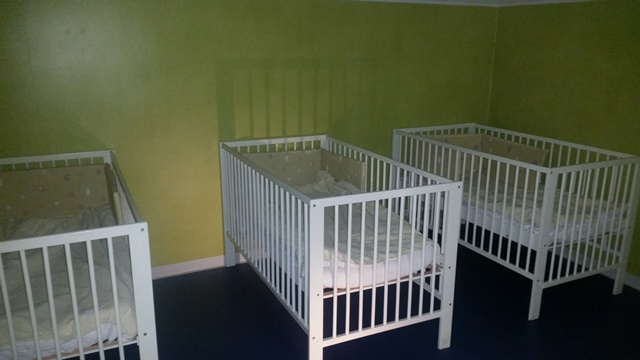 Verdict
What a delight Madrid airport is when traveling with kids. This lounge was fantastic – there are various play areas, drawing areas, facilities for cooking, sleeping, feeding, and ofcourse for parents to relax. This is an utopia for weary parents on the go. This model should be replicated all over the World.
Not just this lounge, but all around the terminal there are children playarea as shown below. Our daughters were really occupied during our transit and we could get them a bit tired of running around and playing, and this made them sleepy on our connecting flight.