Flight review:
Etihad Airways in Economy
Flight number: EY 78
Equipment: 787
Origin: AMS (20:15)
Destination: AUH (06:05)
Flown: Feb 2017
Cabin occupancy: 60%
Amsterdam airport experience
It was a late evening flight. Schiphol was slowly getting deserted. We were one of the last ones to check-in our bags for the flight, although we were around 1.5 hours before the departure time. We quickly made through the security and passport control and were at our gates. We had a few minutes before they called the passengers out for boarding. We knew the loads were light and given that we were traveling with kids – we decided to board all the way at the end.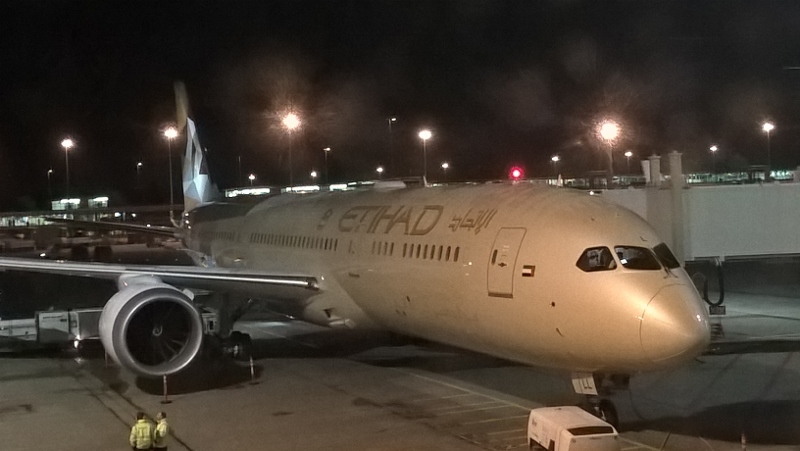 Boarding
As always in Schiphol, boarding was smooth and we were on the aircraft in a few minutes. We were a family of 4, and on their 787 they just have 3 seats/row, except the last single row where they have 2 seaters. Anyways, I had taken a gamble and booked, two times, a window and an aisle, leaving the middle seat open. As the loads were light the gamble had paid up. And our kids could have more space for themselves.
The plane was very clean and in top shape. Not surprising, given that this is a new equipment. The seats were quite relaxing actually. One odd thing was the head-rest. The head-rest is only on one side. This means, you can only relax on one side. Anyways, I did not have any issue, but for people who have a favorite side to lean on, and if the head-rest is not on that side it may be a problem.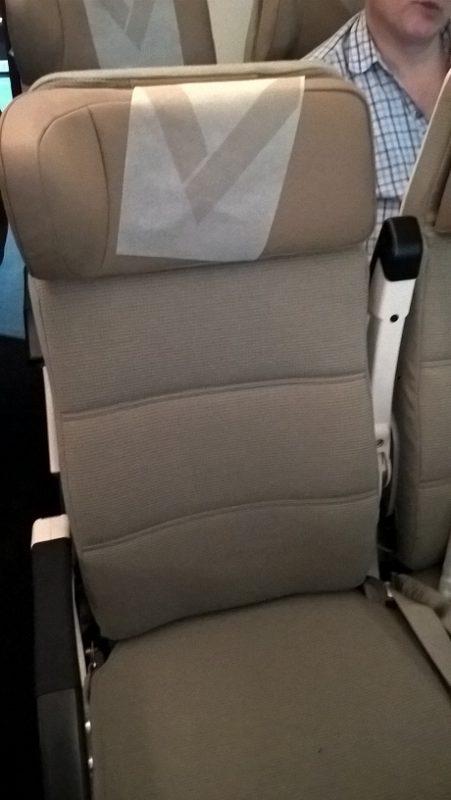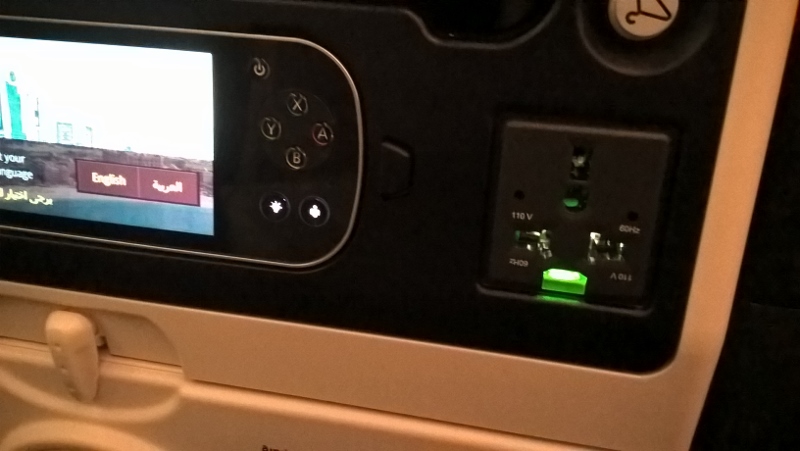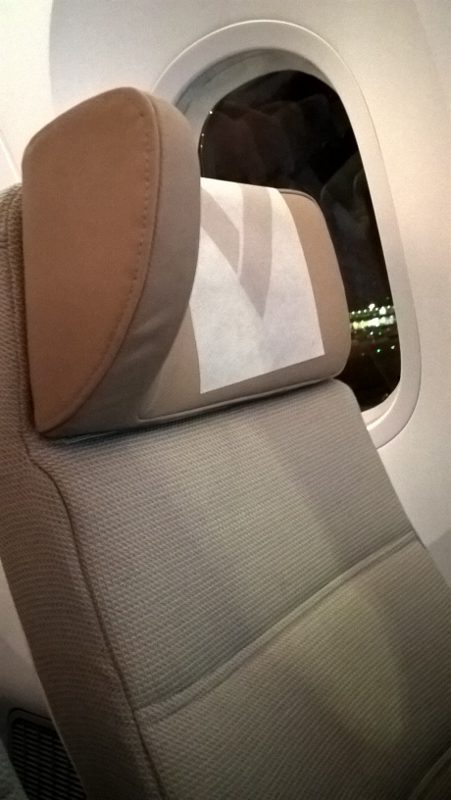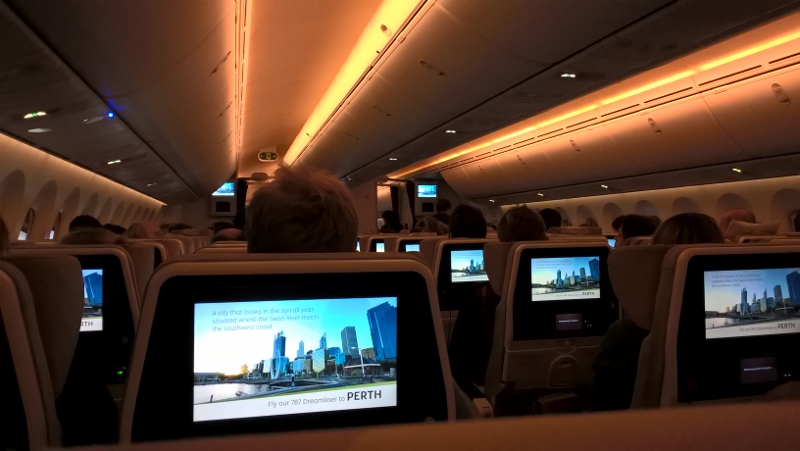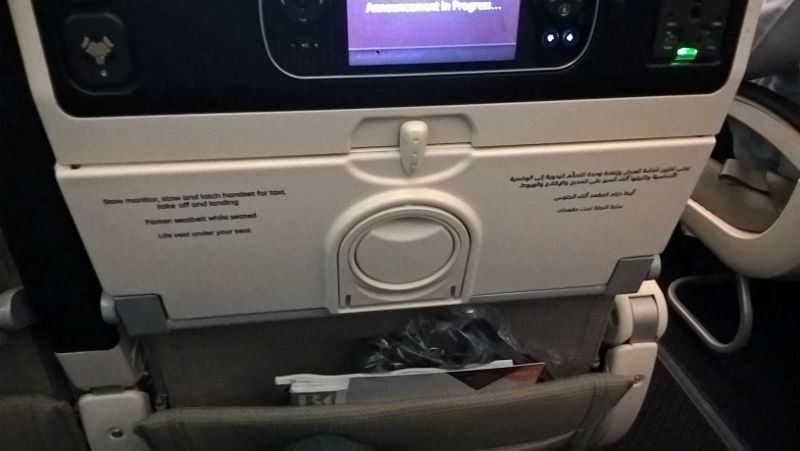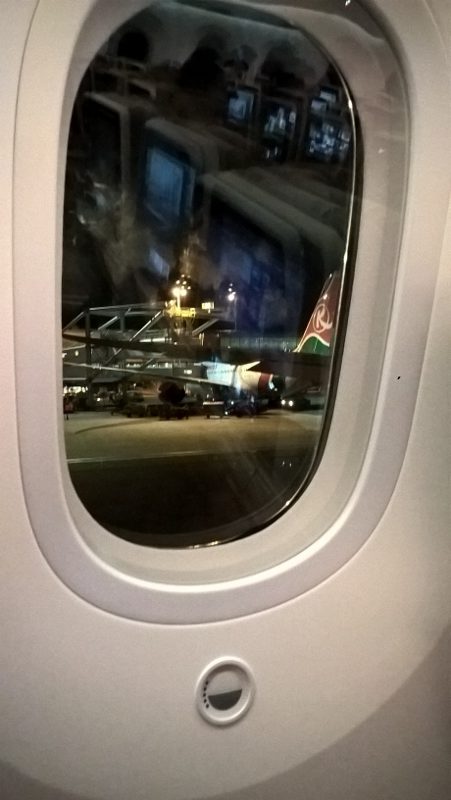 On board service
Even in economy, the on board service was fantastic. The moment we boarded a flight attendant stopped by and got activity books/stuff for our young kids. She introduced us as a nanny and asked us to contact her if we need any assistance. That was such a nice gesture.
We were also handed out a nice amenity kit in economy, including eye mask, socks, a dental kit and ear plugs.
Food
It was delicious. We were given a typed menu with a few options for dining, even in economy.