Flight review:
Etihad Airways in Economy
Flight number: EY 204
Equipment: 380
Origin: AUH (14:20)
Destination: BOM (19:20)
Flown: March 2017
Cabin occupancy: 60%
Abu Dhabi airport experience
Abu Dhabi airport was quite good to us, even given the fact that we had 7+ hour transit time. The 2 terminals are definitely busy. However, the connector building that connects these 2 terminals is a nice place to relax. Please read my review about the Abu Dhabi airport here about the kids playground and airport experience, while the Al Reem lounge review can be found here.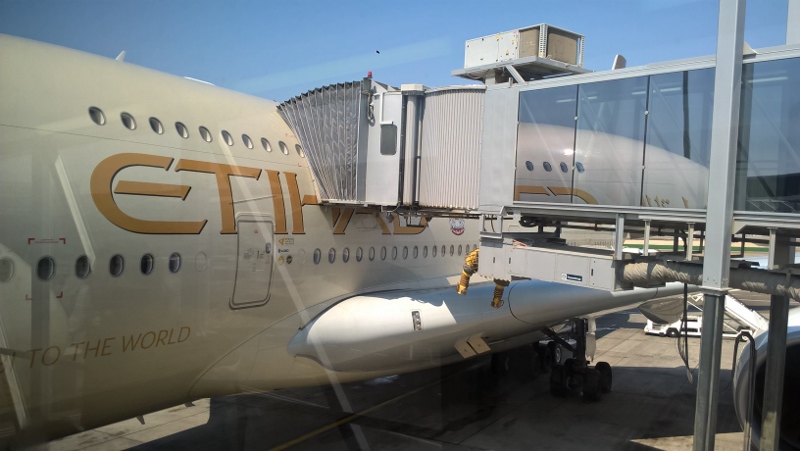 Boarding and on board
We boarded almost at the end. As we were in the terminal 1 lounge, and the aircraft was departing from Terminal 3, we were one of the last ones to board by the time we reached the gate.
Once our documents were checked, we quickly made our way to the A380. It was a beautiful day in Abu Dhabi and the aircraft was looking quite nice.
The cabin was very well kept. If you look at the seats the 787 and A380 of Etihad share a lot of similarities.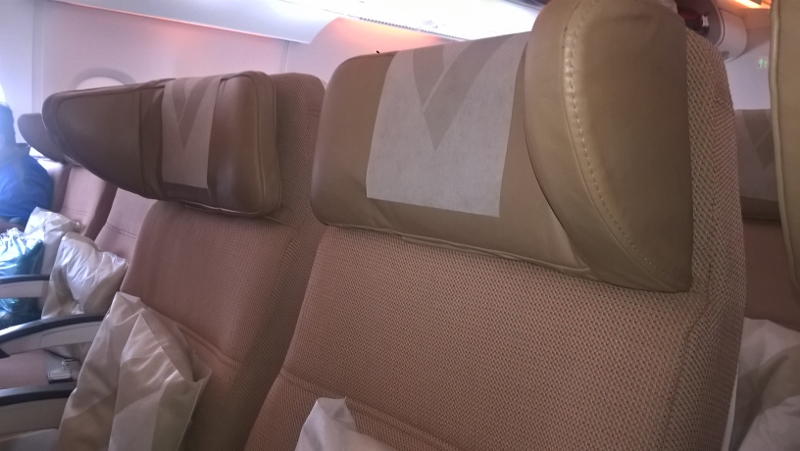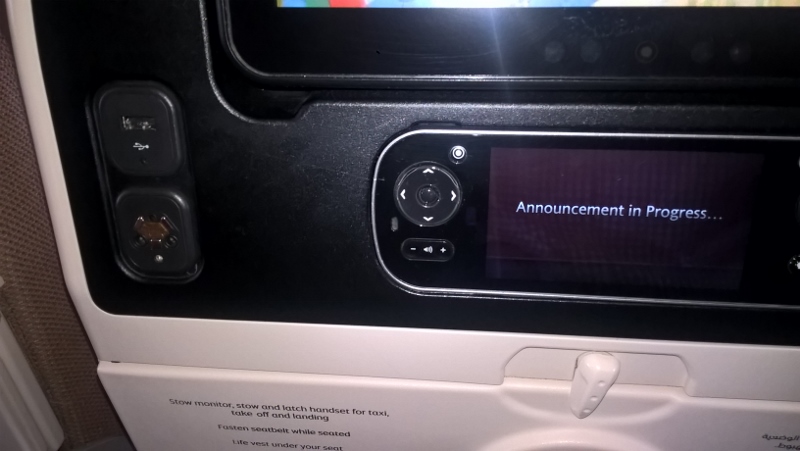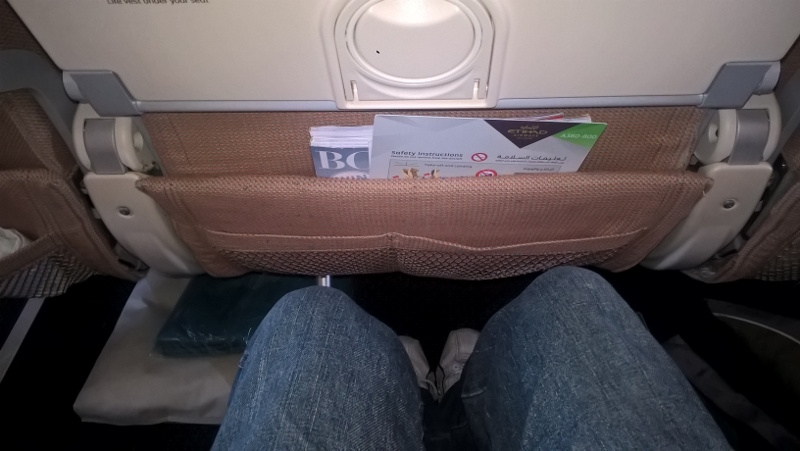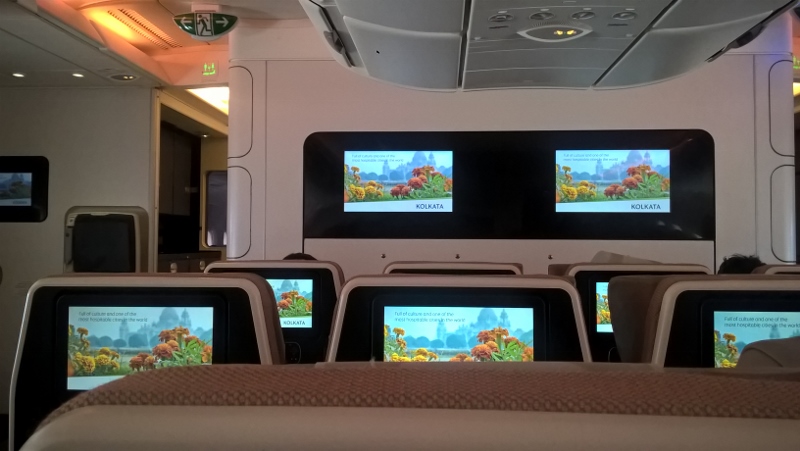 Food
Even for a short 2.5 hour flight to Mumbai we had wonderful food. We had 3 options for the warm meals – we chose chicken and fish.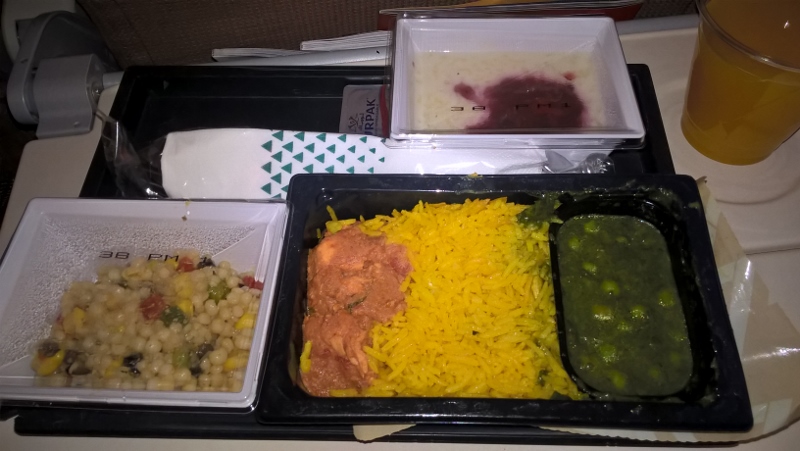 Arrival in Mumbai and Mumbai Airport
Mumbai airport has really transformed itself. Alighting the aircraft and while walking towards the immigration is a total pleasure. The art they have along the way, is very nicely done.