We visited Lanzarote with our 2 young ones and stayed there for a week. We did research on the internet as well as checked with our friends to ensure we have enough to keep us occupied for a week. Lanzarote offers great beaches as well as other activities such as an old fort, or a dormant volcano crater to keep people occupied.
We stayed at Lanzarote Paradise apartment and a report on that could be found here.
This map will give you a quick overview of the islands and the good spots to visit along with some photos.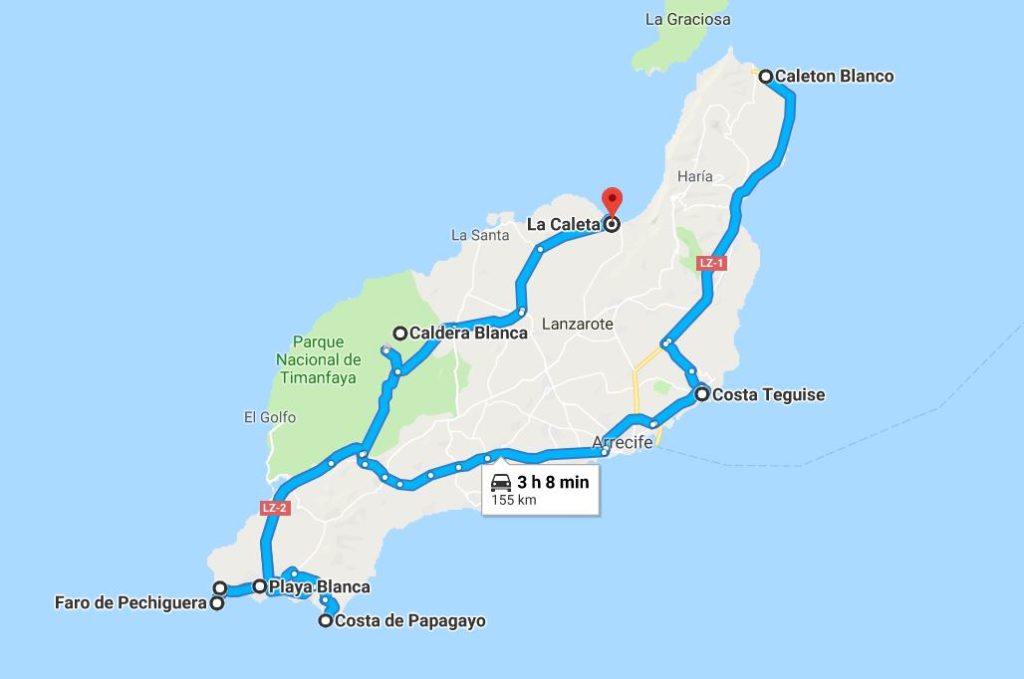 Starting from the North end, in a clock-wise direction you can find a quick overview.
Caleton Blanco
This was a hidden gem. Caleton Blanco are right next to Orzola at the northern tip of the island. These are small/shallow lagoons. You park your car off the road and just walk towards them. Great place with young kids as the water is warm (due to shallowness) and shallow.
Costa Teguise
We stayed close to this town, which is right next to the main city on the island – Arrecife. Costa Teguise offers great beaches as well as wonderful architecture to see. There is free parking close to the beach area and the beach is clean.
There is also a city called Teguise, which is inland. Here you can see the Santa Barbara castle. Its a small castle so keep your expectations low. However, there is a nice interactive area for kids and our kids enjoyed it.
Costa de Papagayo
This place is quite hyped up on the internet. No complaints, its a nice place but a bit difficult to get too. You need to go off-road for the last 20-30mins. However, once you get there it offers fabulous views and great looking beach. But the problem is that all the tourists on the island would like to be there…and this small beach can get quite crowded.
Playa Blanca
A wonderful beach at the southern tip. Quite touristic, but the beach is large enough that it never felt crowded. Quite shallow water for some distance and the kids could really enjoy.
Monta Roja
Right behind Playa Blanca is Monta Roja. Just park your car at the foot of the hill and you can go to the top. Good to combine this morning activity and then head to the beach in the afternoon to cool off.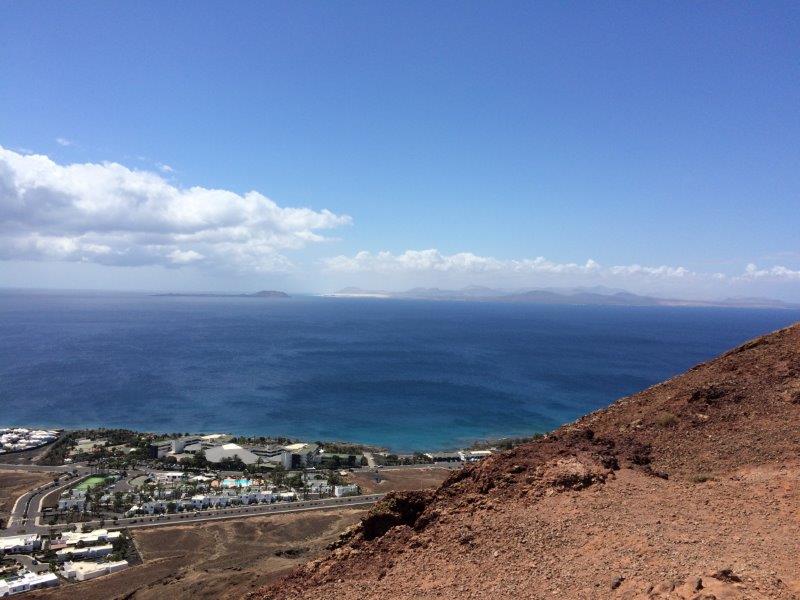 Faro de Pechiguera
A lighthouse and nice rocks to sit on, and enjoy the Atlantic waves. We packed a nice picnic and enjoyed our lunch here.
Caldera Blanca
This is a dormant volcano crater. A couple of hours relaxing hike to be combined with a beach day.
La Caleta
This place is on the North-west side of the island and the surfing spot to be. Offers nice waves and right next to the beach is a dune area for the kids to run around.