Review of Hotel – Apartment, in Costa Teguise, Lanzarote
The apartment is located close to Costa Teguise, right next to the water park there and a 5 minute drive to the main beach area – you can see that on the right side of the map below. Costa Teguise beach is wonderful – we headed there 3 of the 7 days while we were there.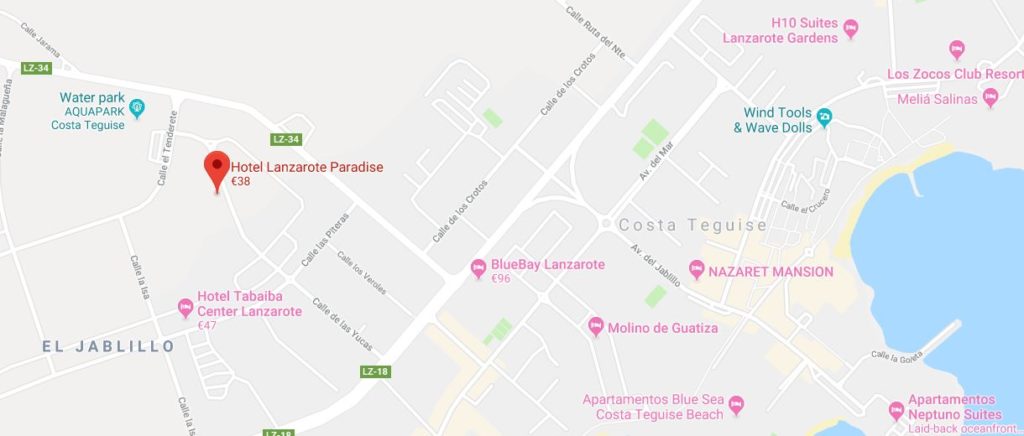 The apartment and the pool area are truly amazing. Also the location is great, a bit away from the hustle and bustle of the touristic area but at the same time you can get anywhere you like in 5-10 mins. Parking is right in front of the hotel and is free.
We were very happy with our room. The room was huge and had all the amenities we needed. The place was clean, with a nice view and the kitchen was well equipped to carry out basic everyday cooking.
We were here with 2 young kids and had a wonderful week long stay.