Original review/photos in July 2017, and later updated on February 2018.
This lounge is operated by Swissport, and named as Aspire lounge. The same management also operates another lounge (no. 26) on the Schengen side of the terminal.
The lounge is very close to the E gates and next to the BA lounge. The directions below, will guide you to the lounge. Please note the sleeping chairs on the left. Amsterdam airport has many such chairs on offer for transit customers.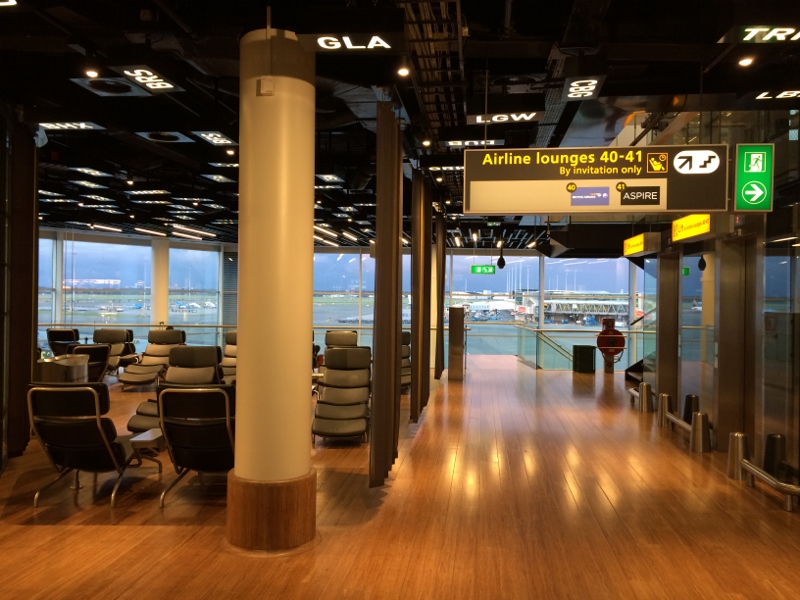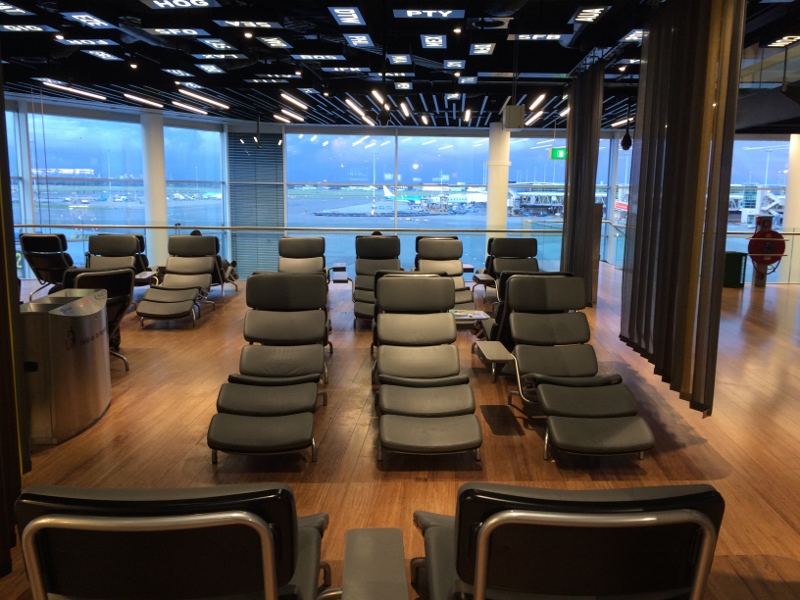 The airlines making use of this lounge – almost all, other than KLM and partners + BA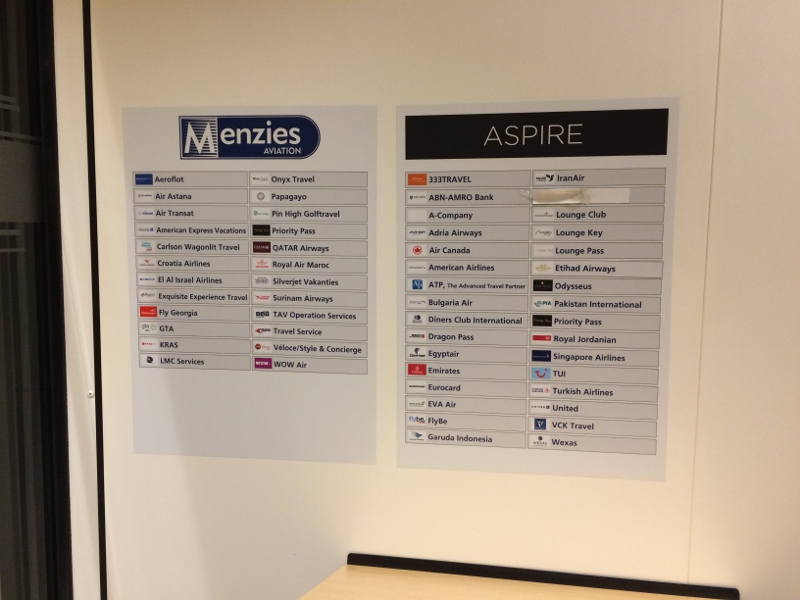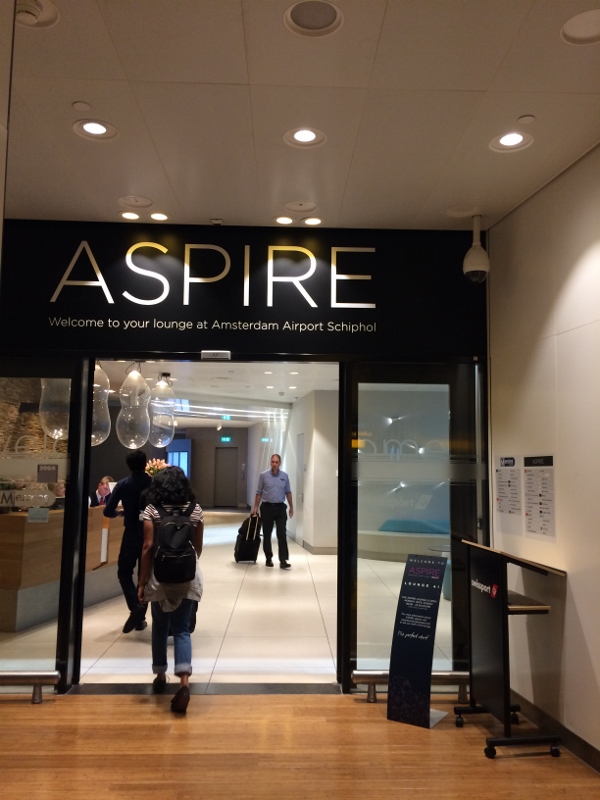 The lounge does offer wonderful view of the apron. large windows give a nice natural light as well as allows to see the airport activities.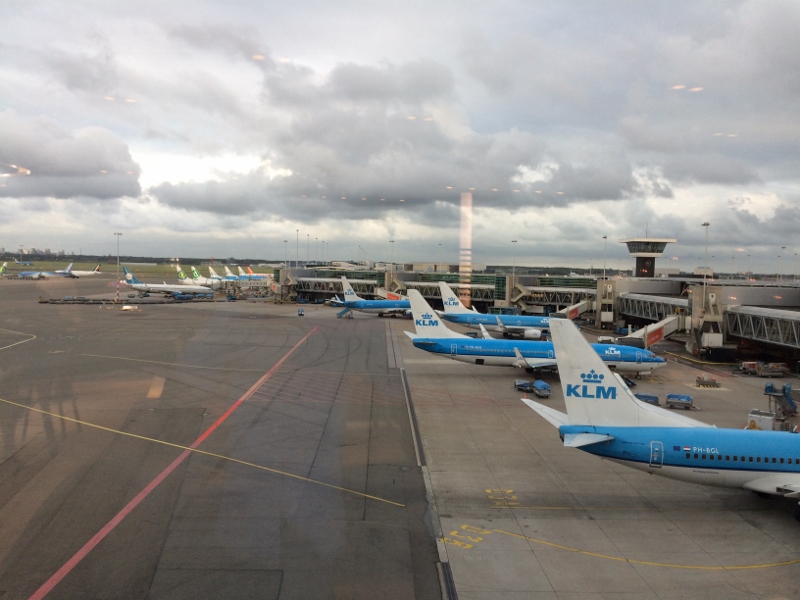 Once you enter the lounge there is such futuristic seating area – I have never seen anyone sitting here or making use of it!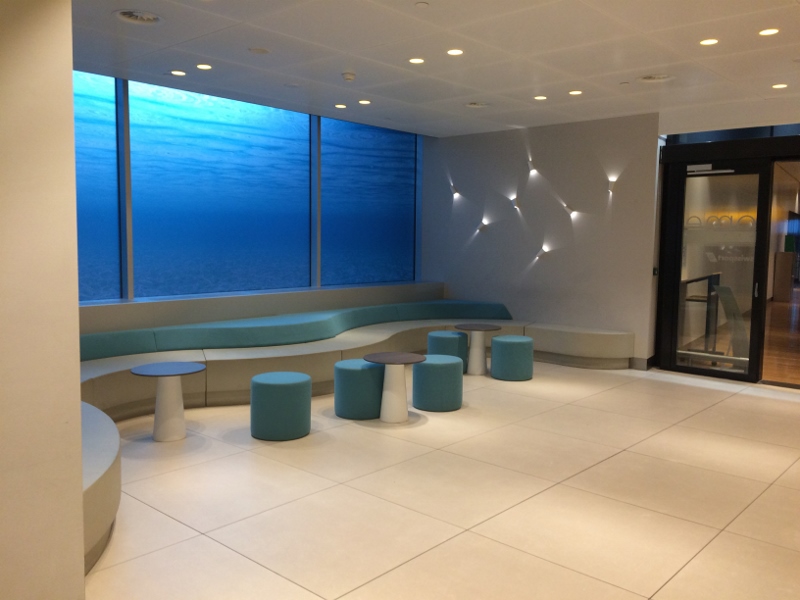 The lounge is quite big, but in the evening when I entered it was FULL – with no place. Thankfully, the EK and EY flights were called ahead of the QR and the lounge emptied quickly. I could manage a few snaps before rushing for my QR flight.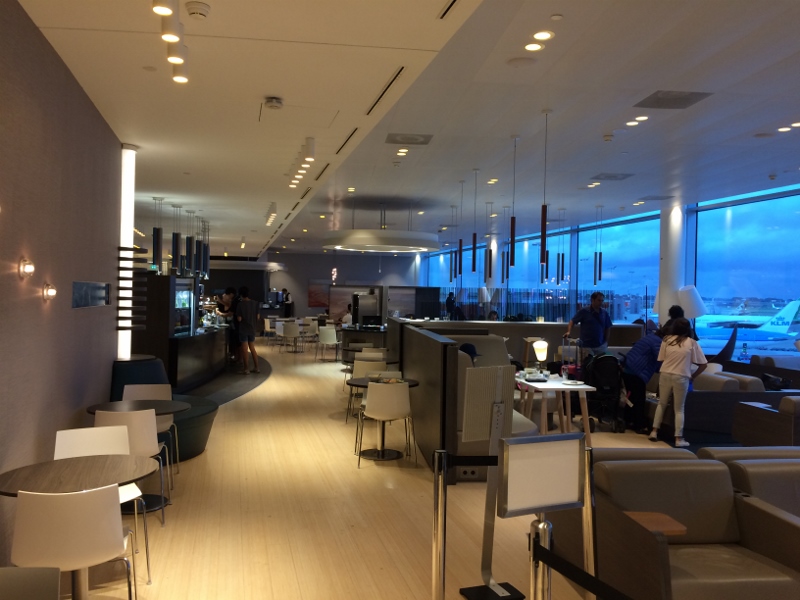 There is a exclusive Singapore airlines section, which was out of bounds for the other passengers.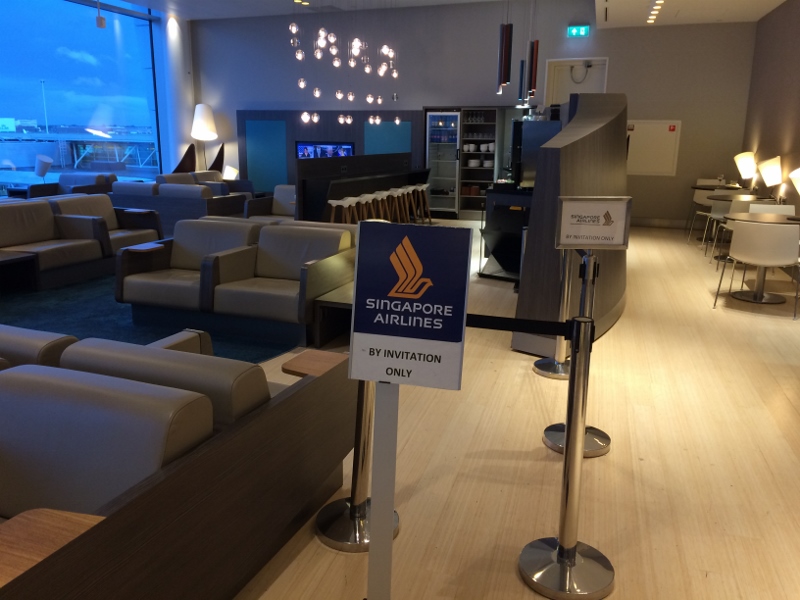 The food options are pretty basic…i tried some olives, etc. But not many (or even appealing) warm food options.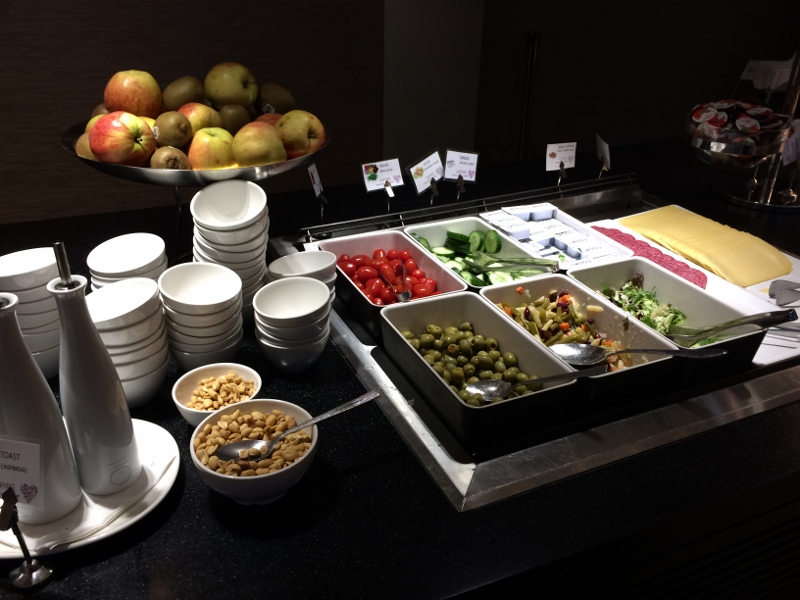 While drinking a beer I saw this interesting article – It is titled: First visit Almere and then die. Only the Dutch can market something like this. I always tell my wife, a dutchman would even try to sell a comb to a bald person.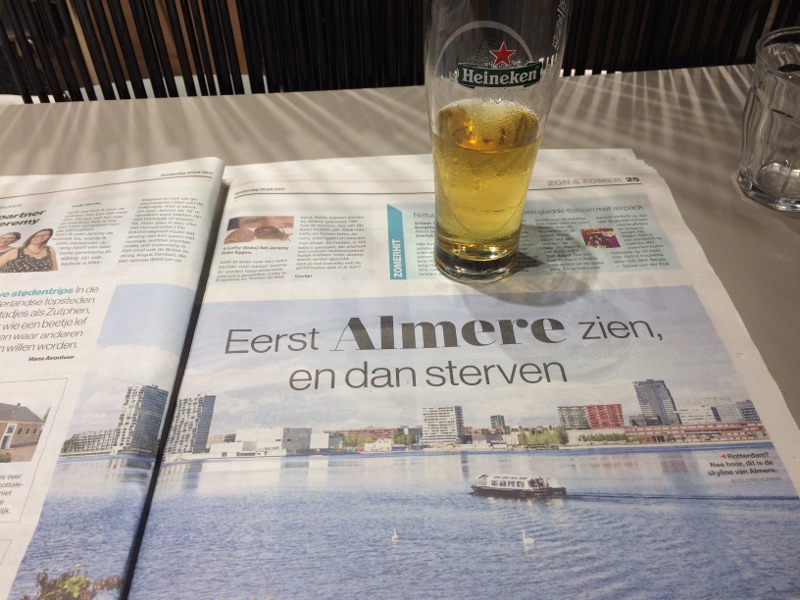 Place to get some work done with power sockets.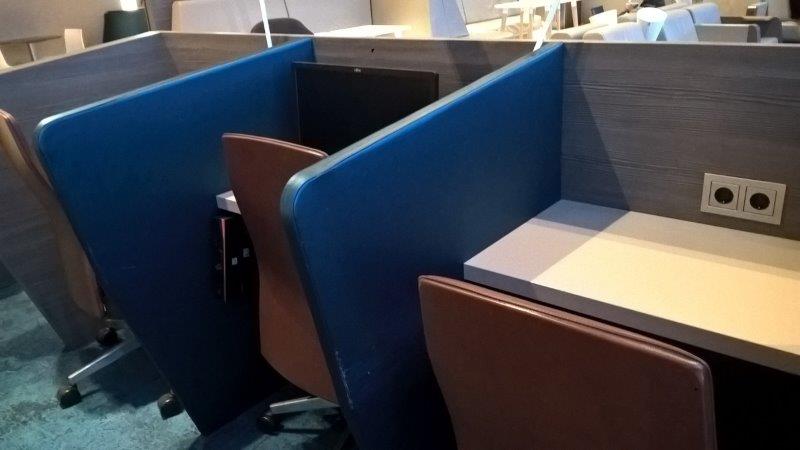 Not too appealing soup on offer.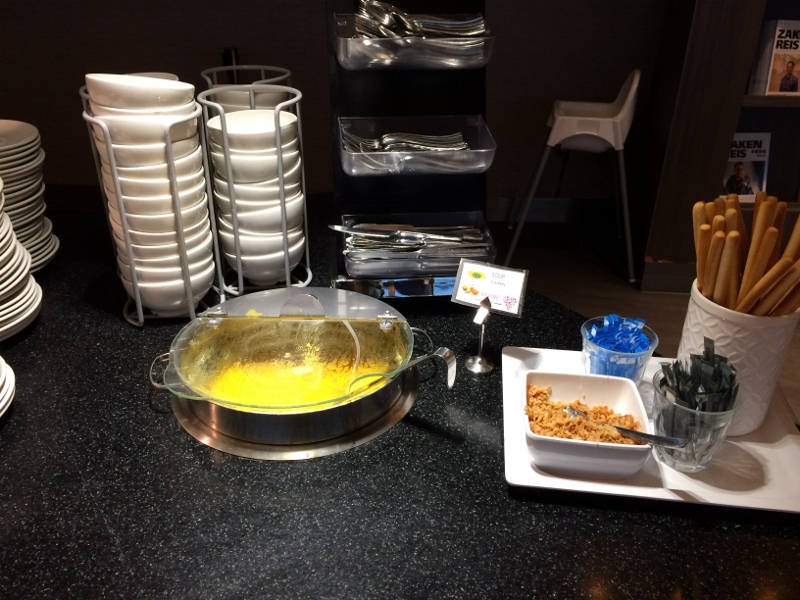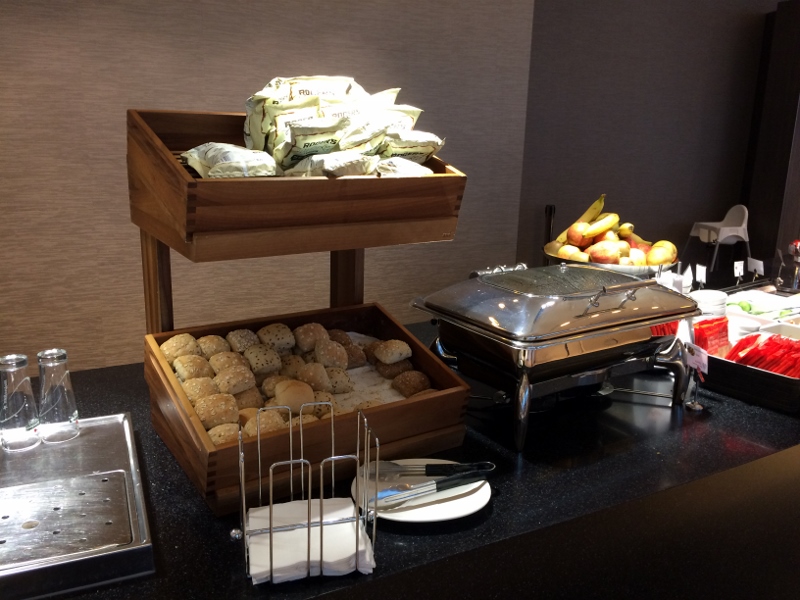 Decent open bar…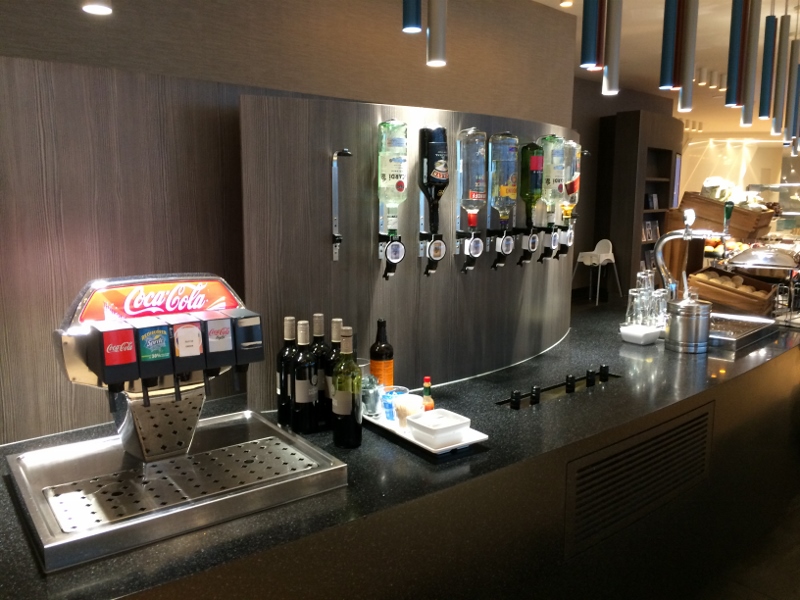 In all this is a pretty basic lounge. For the elite/business/first customers of EK, EY and QR it is such a step down. But what can they do – options at AMS are pretty dire. One feather in the cap for this lounge is that it is definitely better than the nextdoor's BA lounge! That review can be found here.