British Airways has their own lounge at Amsterdam Schiphol Airport. As per Oneworld.com the lounge information is as follows:
Location details: Situated in the non-Schengen area, Departure Areas 2/3, Airport Lounge 40
Opening hours: Weekdays 05:30-21:30 Saturday 06:00-20:30 Sunday: 06:00-21:30
Notes: This lounge has been completely refurbished and now reflects the style and elegance of BA flagship Galleries lounges at London Heathrow Terminal 5. The lounge includes a deli area for light dining and a stylish bar.
Schiphol Airport
I was traveling during the May holidays and Schiphol airport was packed and quite unorganized this morning. Usually, Schiphol is such a pleasant place to begin your travel, but not today. I was flying British Airways in Business class and when I reached the BA counters, there was a HUGE queue snaking out. It was for the economy and non-elite passengers. However, as the BA counters are in the corner it was quite tough to actually get to the Business class check-in.
Finally, I made my way to the Business Class check-in. There were 4 people ahead of me, and guess what one of the check-in agent decided to take a break right at that moment. And the other priority checkin agent was busy dealing with a couple who had their travel plans changed or something. It took me around 20-30 minutes to get checked in.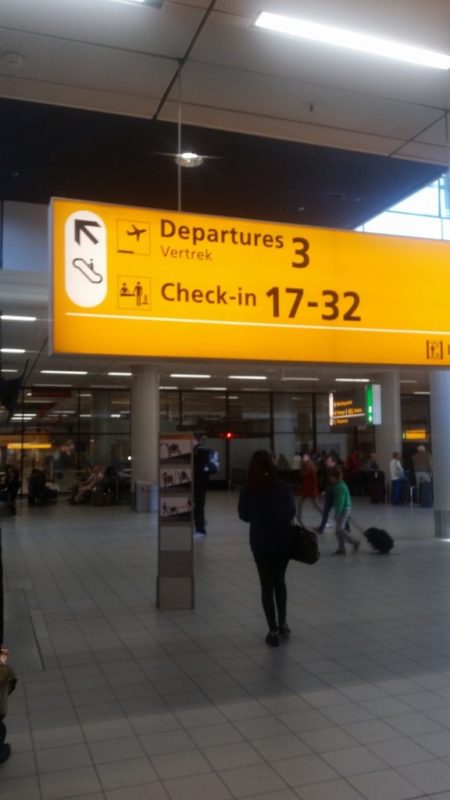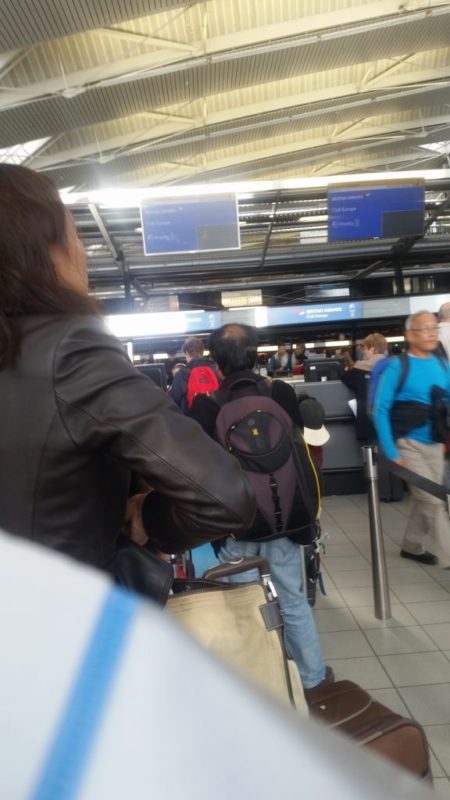 After check-in it was time to go through immigration and security, and that was no different. There was a huge queue everywhere today.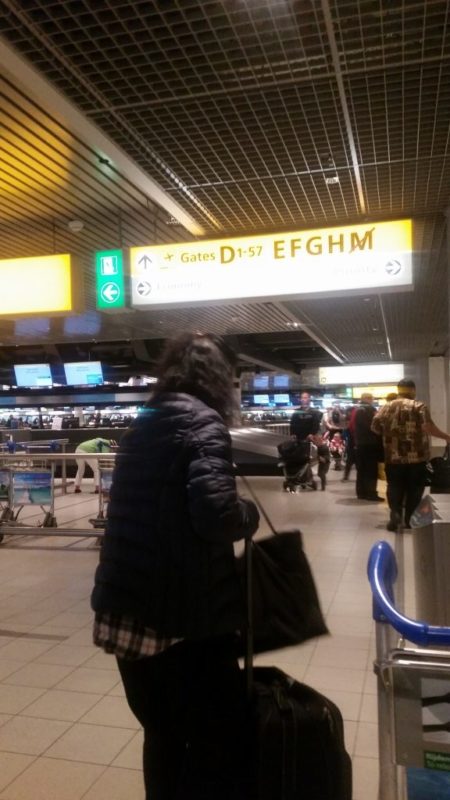 While walking to the BA lounge, I passed the NEMO play area near the Holland Boulevard. It is a nice area for kids and also grown-ups to hang around.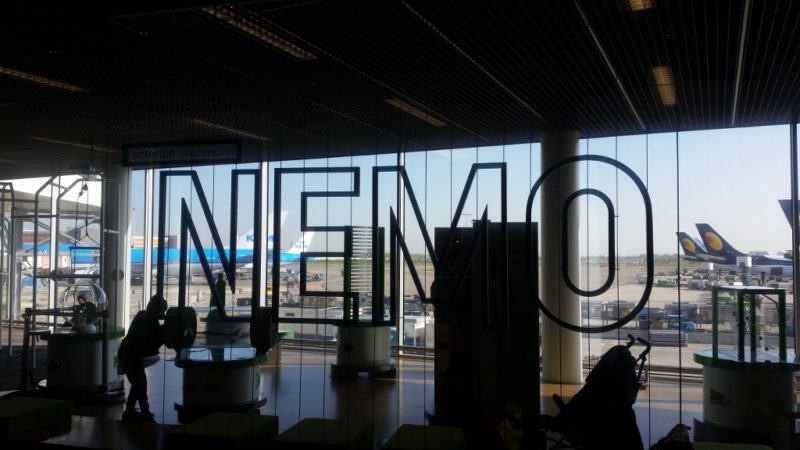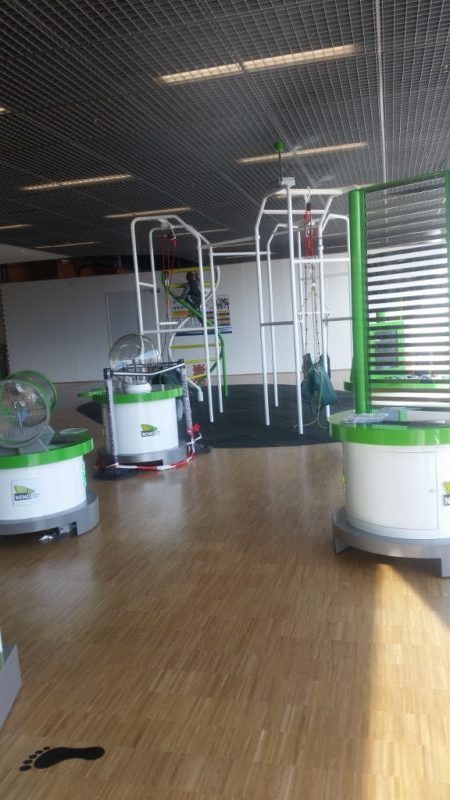 Just opposite to the NEMO area on the apron were three Jet Airways parked that morning. Jet has recently started services from Amsterdam. Earlier they operated their European flights via Brussels Airport. However, since the end of March they have moved their European hub to Amsterdam. Great for Amsterdam, as they now have a direct flight to Mumbai. Earlier Delta used to fly the Amsterdam to Mumbai route (they did that for a very long time – earlier it was operated by Northwest, and when Delta bought Northwest they took this route over) but stopped in 2014. Thanks to Jet Airways, there is again a direct flight to Mumbai for us. In addition to Mumbai, Jet flies to Delhi and Toronto from Amsterdam.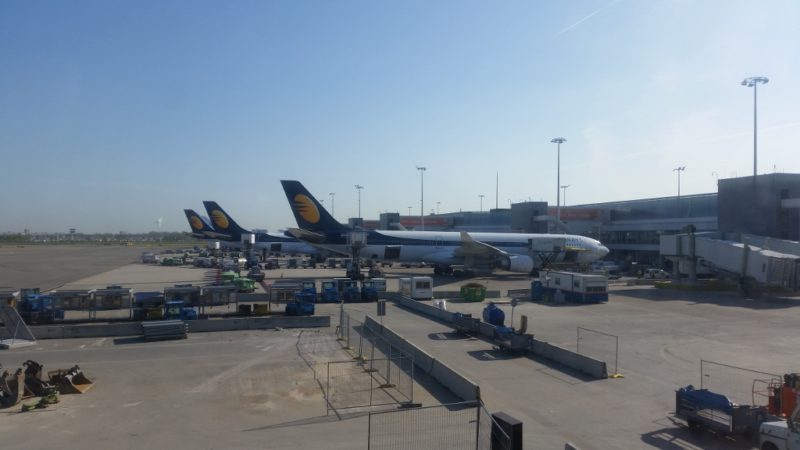 BA Galleries Lounge – Lounge 40
It is a nice little lounge. Giving panoramic views of the apron. When I was there they were undergoing floor renovations, thus it was a bit messy, but I was very happy with the natural light and the airport views.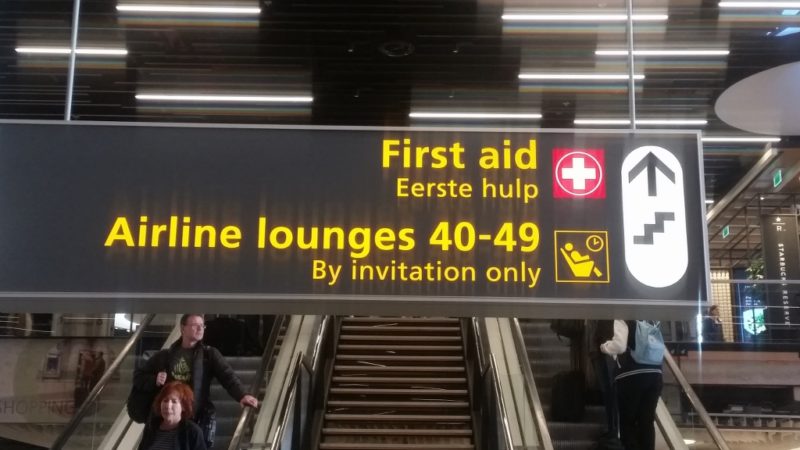 Some lounge snaps and views from the lounge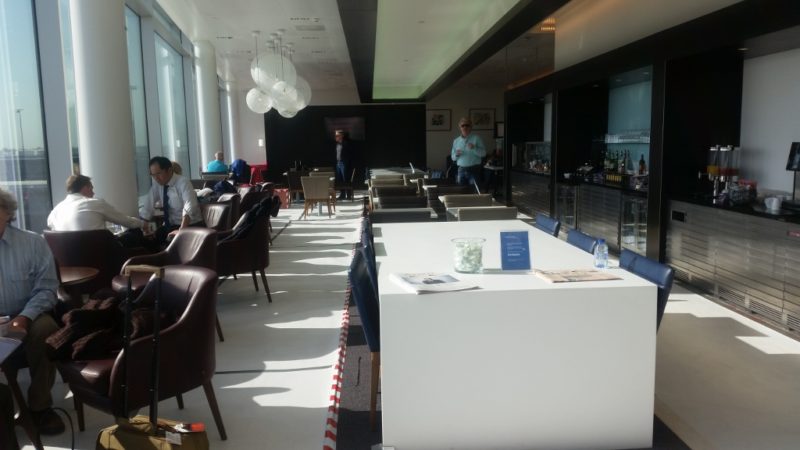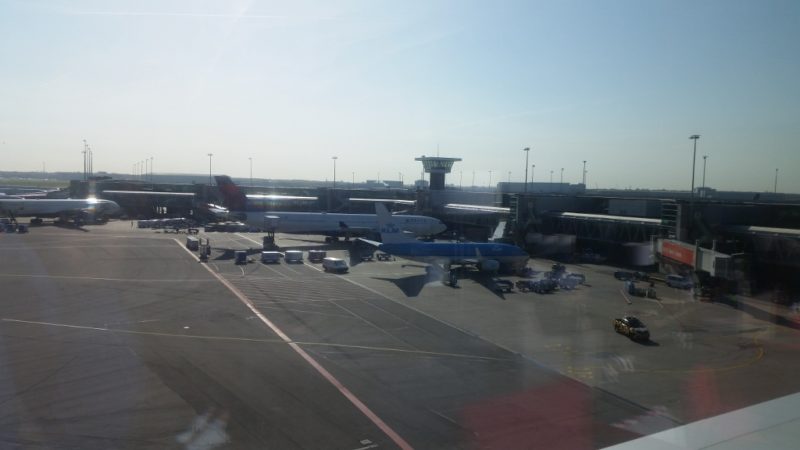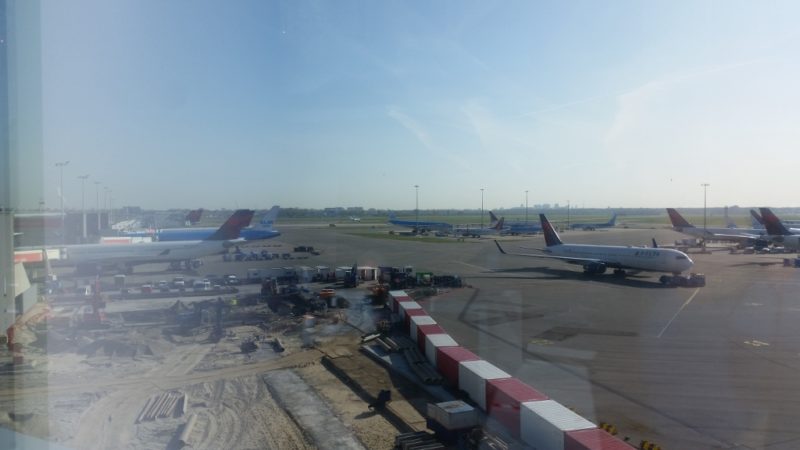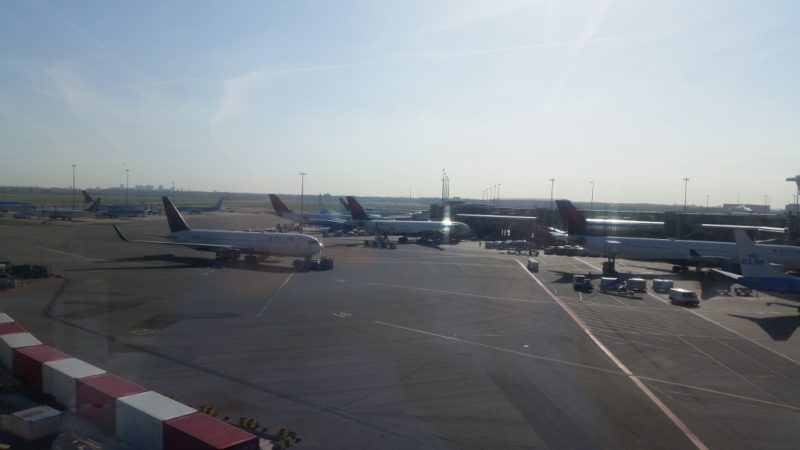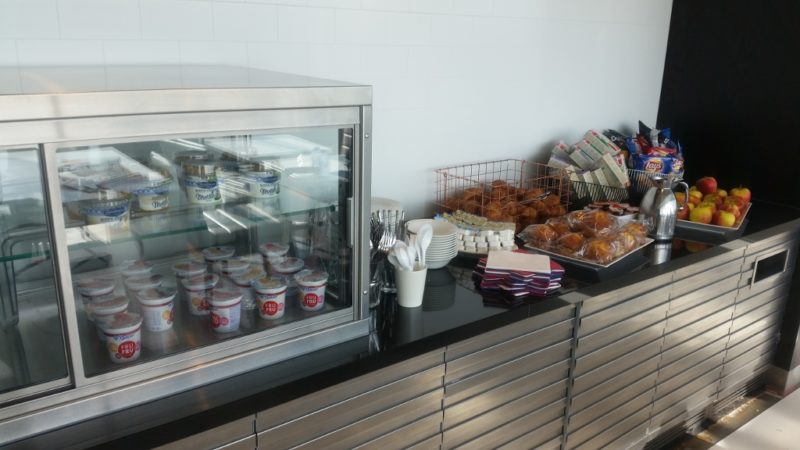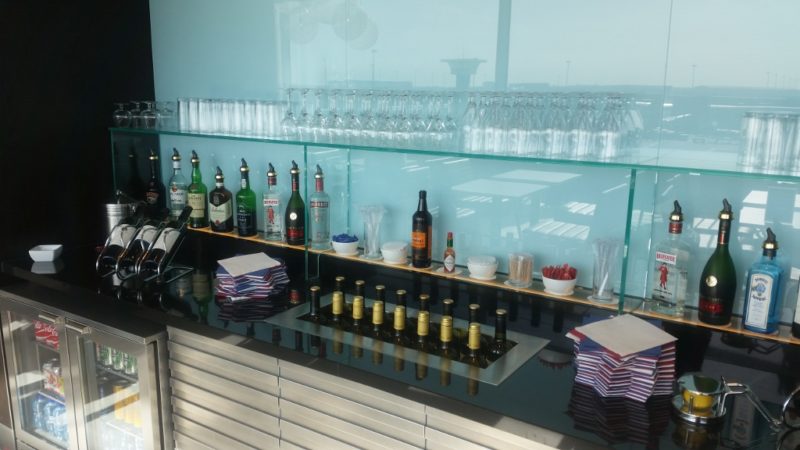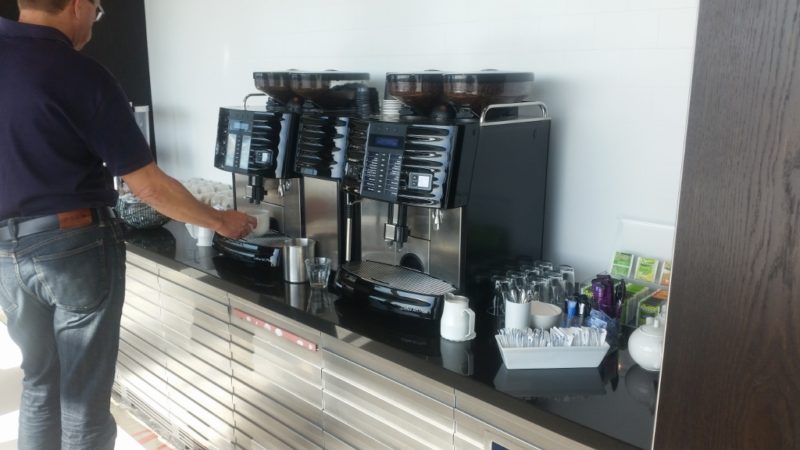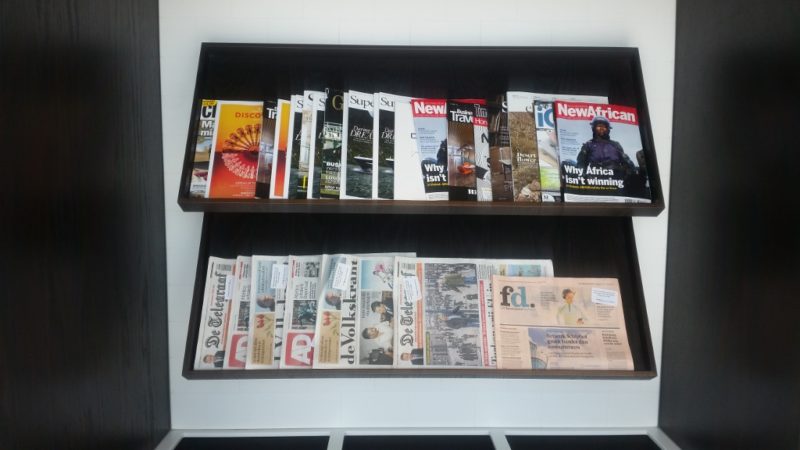 Verdict
A pleasant lounge, with nice natural light and fantastic panoramic views of the airport. In terms of food, there are some snacks, but nothing substantial. However, given that BA flies to London from Amsterdam, which is less than an hour of flying that is understandable. In all a nice place to relax before your short hop to London.