Flight review:
Qatar Airways in Business class
Flight number: QR 276
Equipment: 777-300
Origin: AMS (22:15)
Destination: DOH (05:40)
Flown: July 2017
Cabin occupancy: 100%
This flight was part of the so-called 'Sake fare' wherein many people booked Qatar airways tickets from AMS/BRU to Tokyo for less than 600 euros in business class. Thats not it, as it was part of the QR travel festival offer, QR was also offering 5 fold miles for this. It was too good to be true and I just had to book a ticket. Unfortunately, the minimum stay for this flight was around 3-4 nights, and I couldnt justify booking more and just spending 5-6 days in travel to Tokyo twice in a year. I would have loved to do so, but perhaps next time.
The boarding for the flight was already begun and I came onboard when around 80% of the business class seats were taken. This was my seat for the night.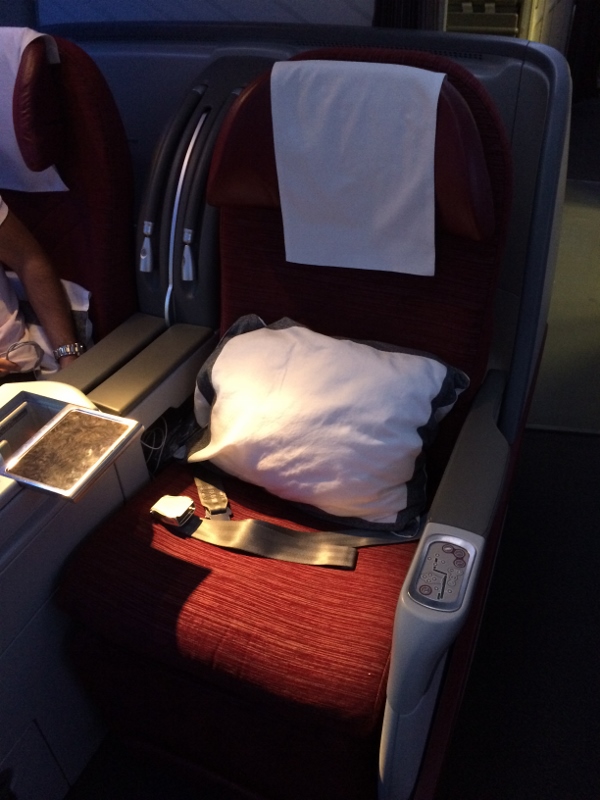 In their 777, QR really offers a lot of leg room and personal space. It is a fabulous way to fly. The seats lack a bit of privacy, but the amount of personal space is just awesome.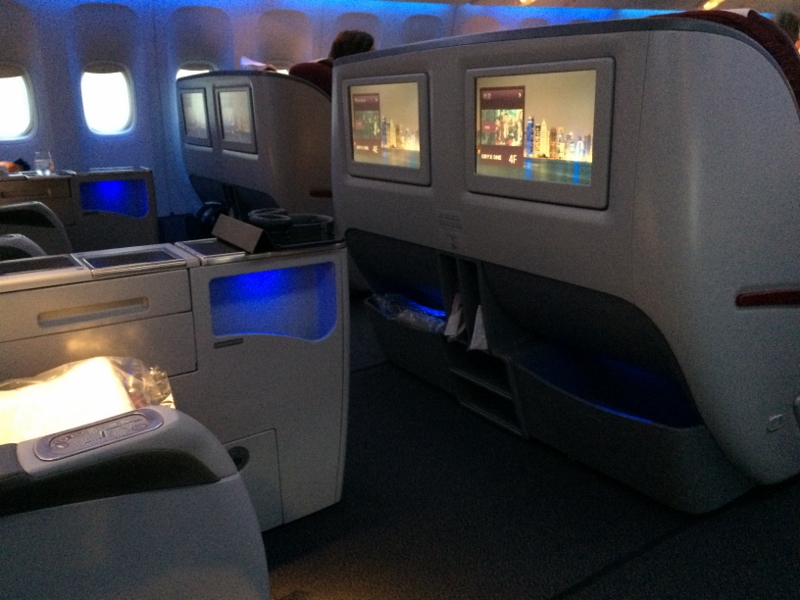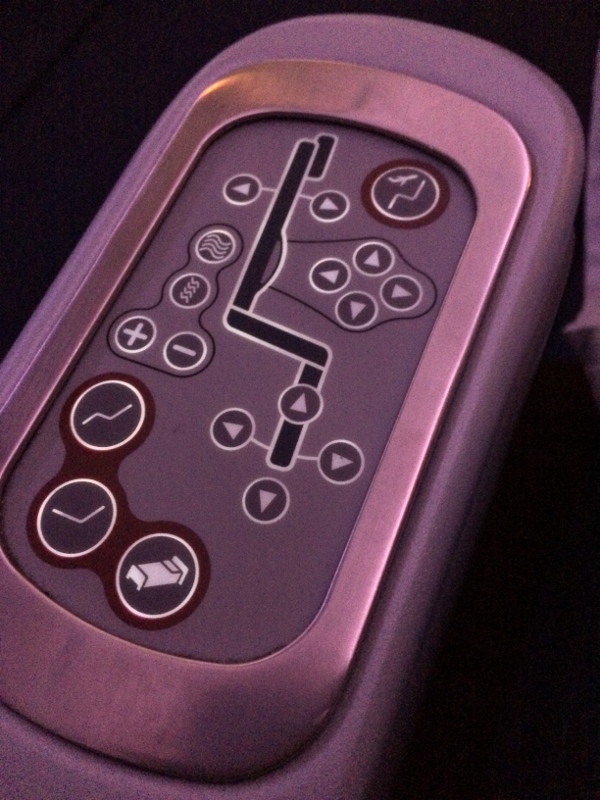 QR offers a la carte menu on all their business class flights. The menu for this flight is below.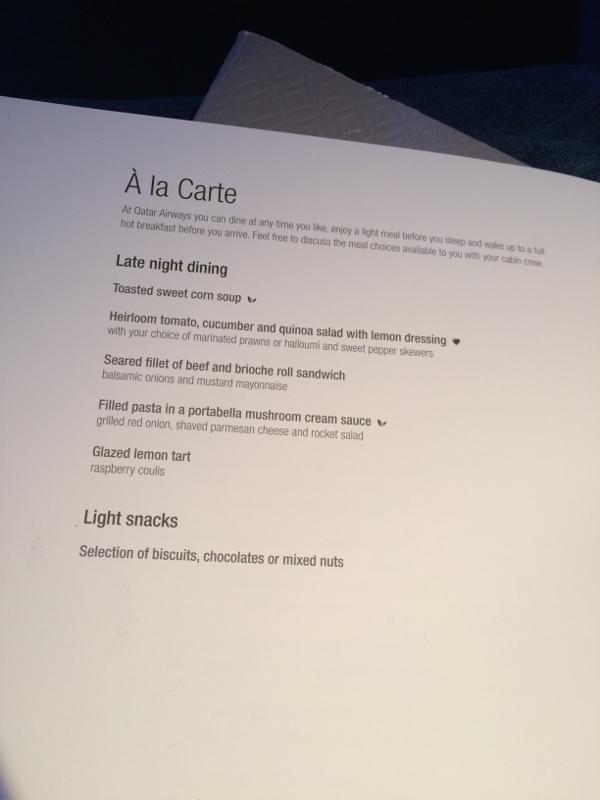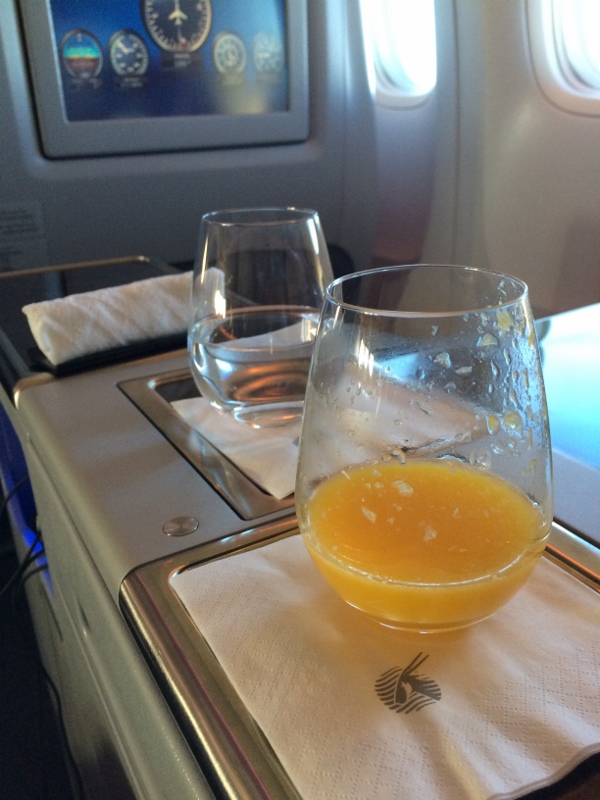 I took the fillet of beef sandwich and it was mouth watering.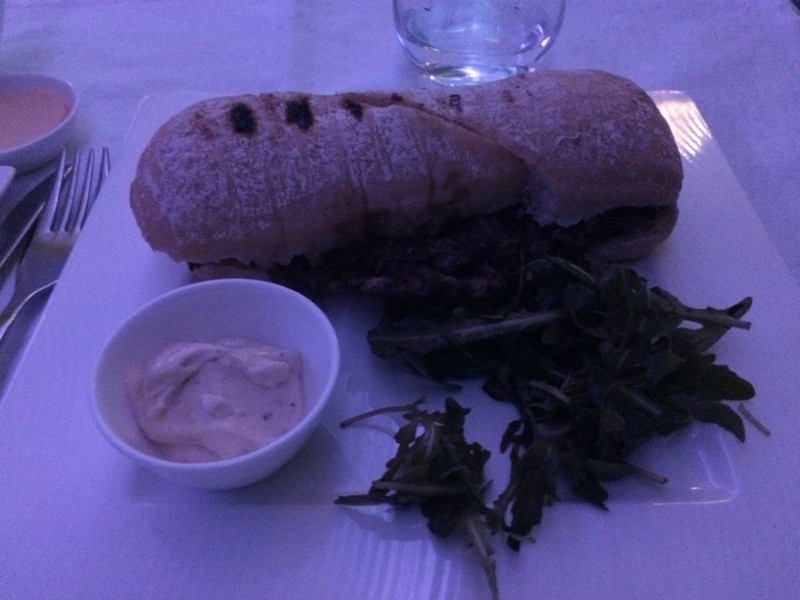 Again a great flight and service by Qatar. I love flying this airline.