Japan Airlines in Economy class
Flight number: JL 033
Equipment: 777
Origin: HND (00:40)
Destination: BKK (05:00)
Flown: July 2017
Cabin occupancy: 90%
I booked this flight with my BA Avios. BA really offers a good proposition with their Avios, whereby you can book direct flights with their partner airlines for very little miles. This flight was on the JAL 777, with MAGIC-III entertainment system. Trust me there was no magic in this system at all. It must be more than 20 year old product, which shows its age. Although, the plane and the entertainment system was old, it was very clean and well maintained. The crew was very professional, polite and service oriented.
I lucked out, and I had 3 seats for myself. I am glad I booked in economy and not splurged my Avios for PE or Business.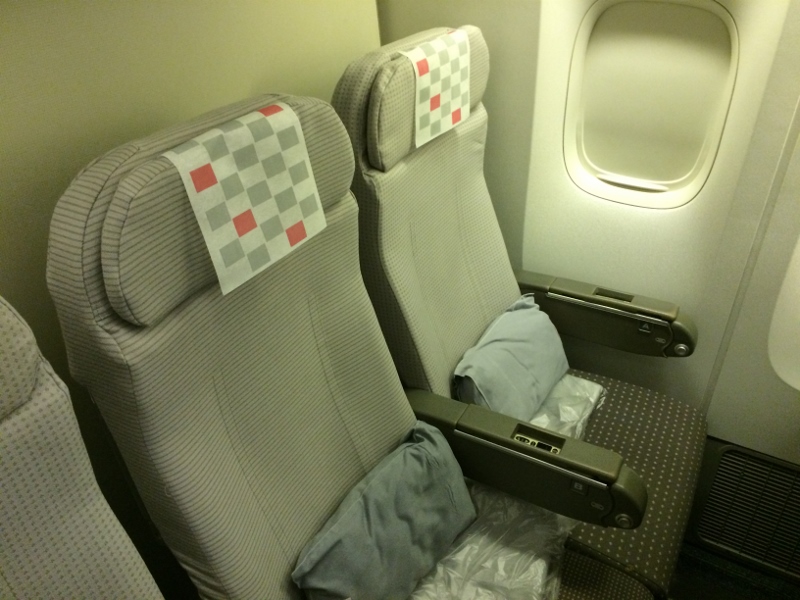 the legroom is quite tight!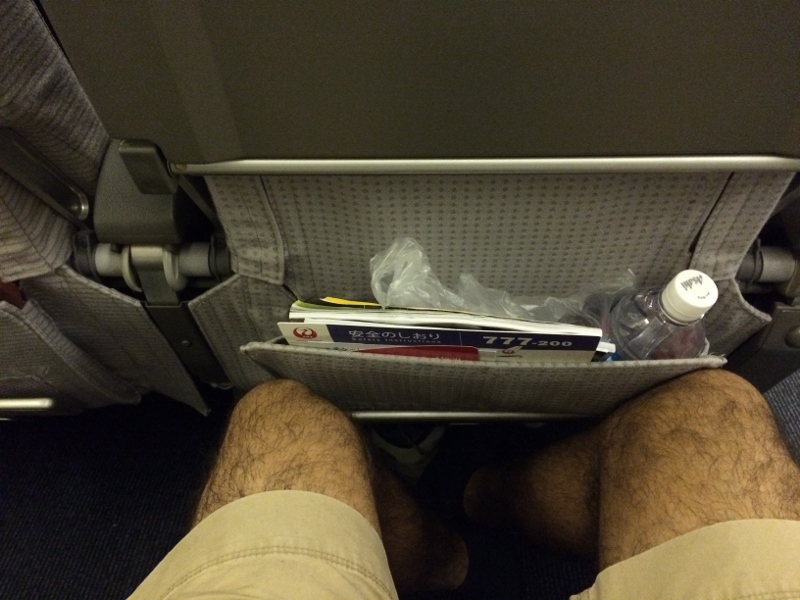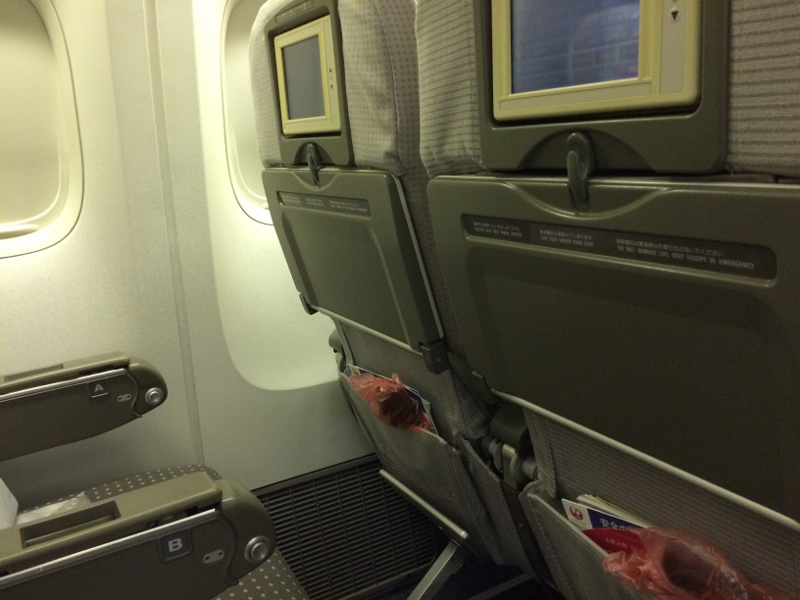 The system says MAGIC-III, trust me there is no magic in this system. The screen is unclear and there are a handful of channels, which are not on demand!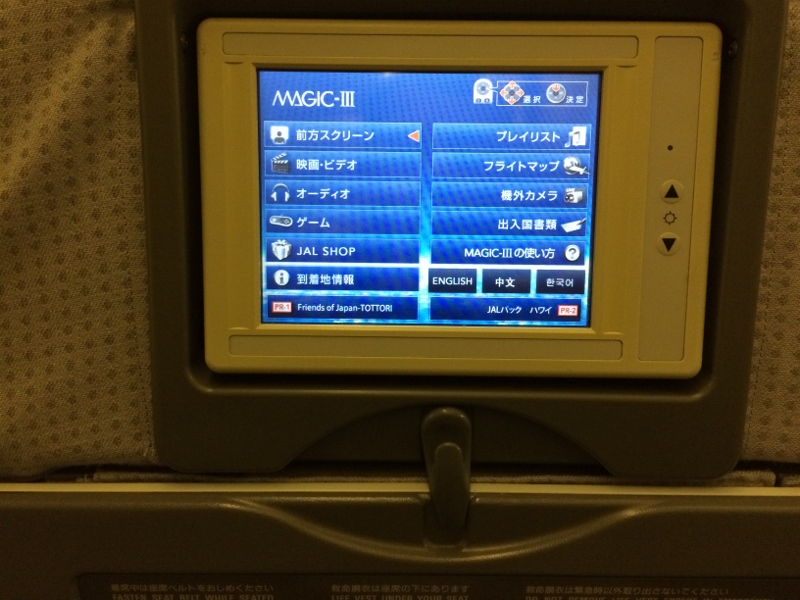 This was the most amusing part of the trip. The crew members have made origami craft in each of the restrooms. What a refreshing idea!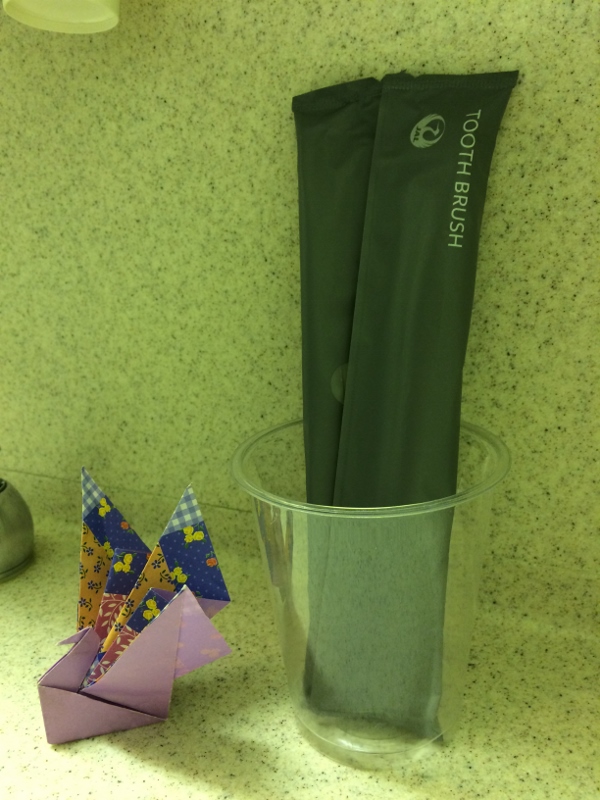 The meal on today's flight. Decent enough for an inter-asian late night flight. Nothing spectacular though. Secondly, there was no second option, all people got the same plate. I was surprised that there was no Japanese option.