Lets be honest. Beaches around Pattaya are downright dirty. I mean the beach and the surroundings looks ideallic, but the water in itself is dirty as Pattaya has grown tremendously over the last decade or two. For decent swim you really need to get out of the city asap.
Luckily, we came across the (island) Ko Lan (or Ko Larn) that is next to Pattaya. Ferries for Ko Lan leave from the Bali Hai pier in Pattaya.
There are many ways to get there. Speed boats can take you there in 10-15 mins, in an extremely BOUNCY way. As I was with my older parents, we did not take this option.
We took ferries that looked like this (see photo below) and took around 30 mins.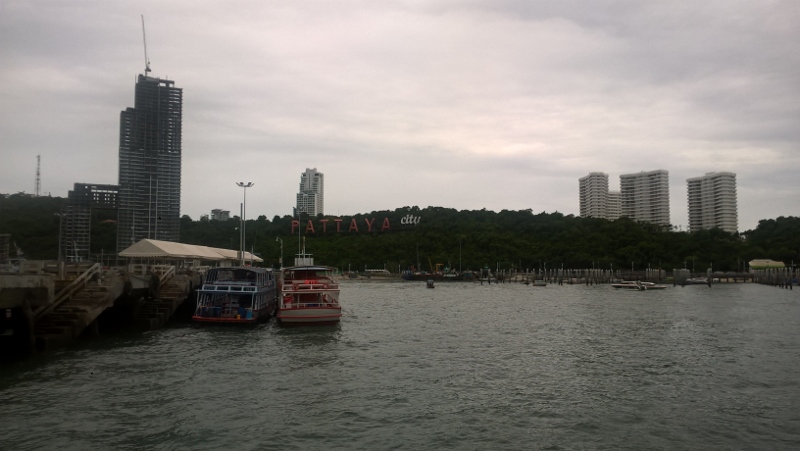 It costs around 30bahts one-way. Less than a dollar for a ride. You have to buy tickets on board. The time-table is as below. I have to say that the ferry was quite prompt and stuck to the time-table both ways.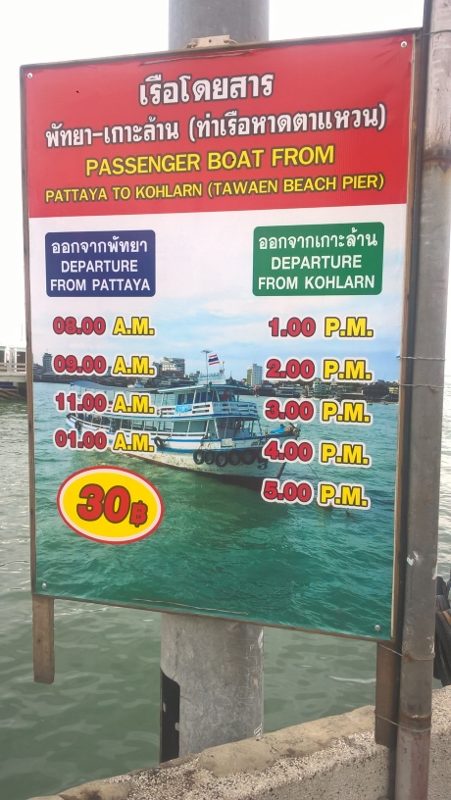 This ferry takes you to the Tawaen beach. See google map below to get the orientation of the island.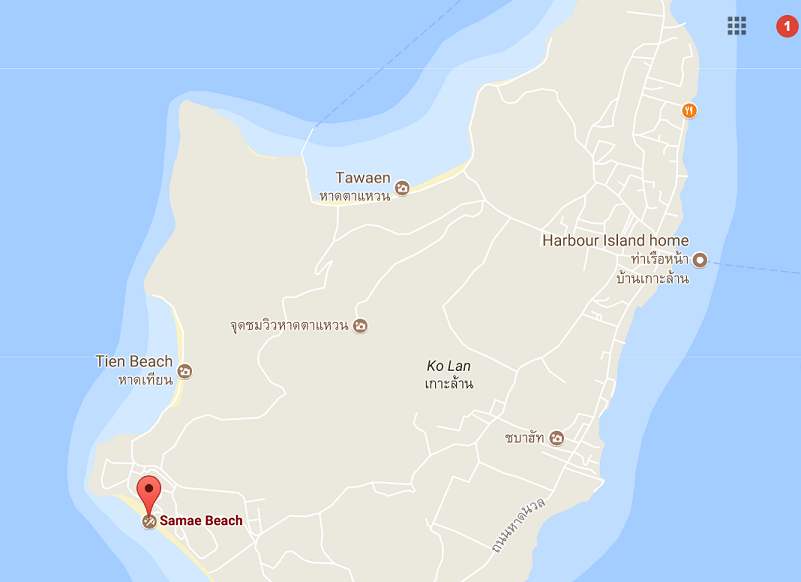 Tawaen beach is good, but very crowded. Boats filled with Chinese tourists keep on coming up through out the day. There are also apartments/hotels where tourists can overnight, and a lot of food and drink options on Tawaen beach.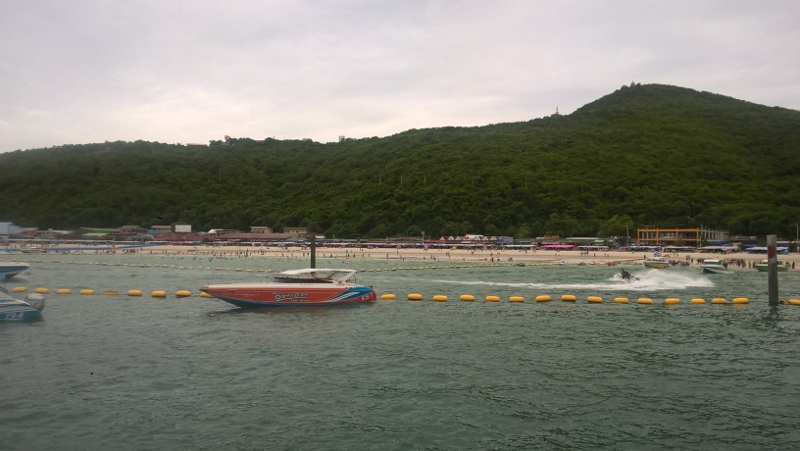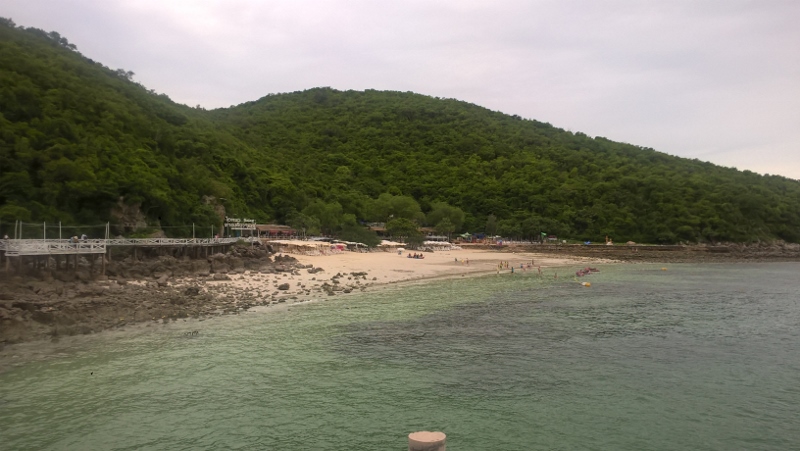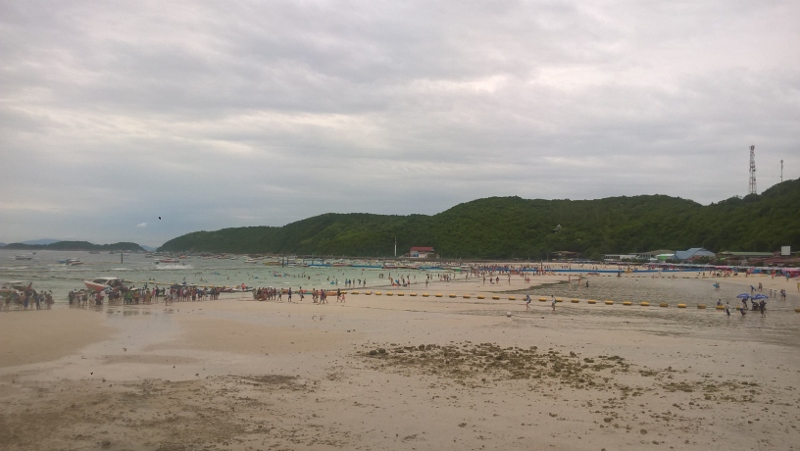 I also found that there is a better quality ferry that takes you directly to the Samae beach on the South-west side of the island. I read that this beach of more exclusive. I wish I would have opted for this option, as it would have been a better beach experience. Perhaps next time.