Before heading to Ljubljana I was checking some restaurant recommendations on tripadvisor and came across the Union Pivnica. It stays upto its hype. Its something different and caters to the hip and young student crowd.
Primarily, this is a brewery that also serves decent food. The beer options are quite good and I liked their unfiltered beer.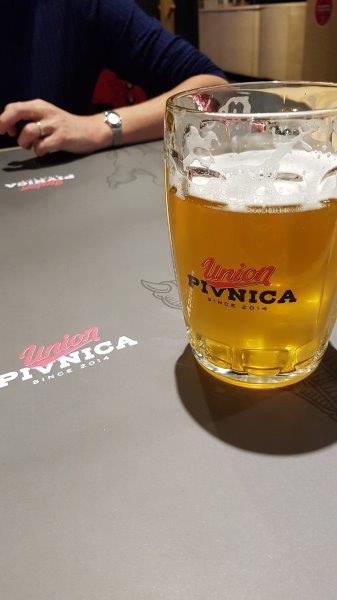 Sitting area overview. The sitting arrangement is diner style. We were fortunate that we headed to the Pivnica around 6pm and were able to secure a place without reservation. Half an hour later, the place was completely packed up with student and university crowd.
We chose ribs and pork chops and they were tasting quite good. In all we were quite happy with our visit here.