We were heading to Ljubljana for a few days and wanted to stay close to the University there. While looking for some interesting options we came across this gem of a place. As you can see this is a quaint little bed and breakfast that offers basic rooms and good food and drinks.
Entrance of the B&B.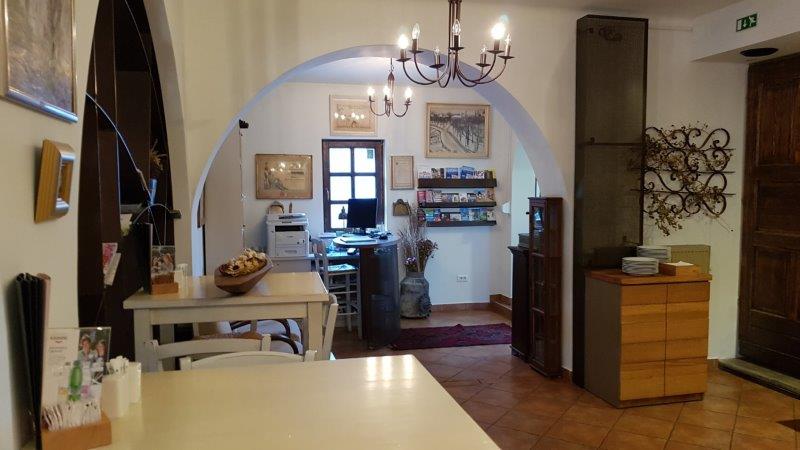 Our bedroom was on the top floor and it must have been converted from an attic into a room. A wooden beam was running through the room. The room was clean and had a nice personality to it. However, you had to be careful in the night – not to stumble over the wooden beam while looking for a drink or heading to the WC.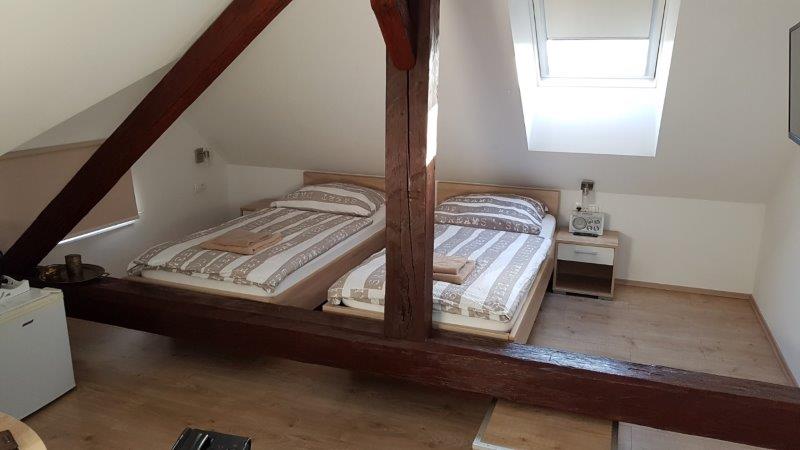 A small TV was in the corner, next to the bed. While a simple shelf for clothes upon entrance.
Overview of the restaurant area. the breakfast spread in the morning was expansive and tasty.
Overview of the drinks on offer. In the evenings, we saw that the bar was full of young college students.