Terminal 3 at LHR is mostly used by Oneworld carriers such as AA/CX/QF/BA and as a hub for the Virgin Atlantic operations at LHR. Recently, Delta moved to terminal 3 from the Skyteam oriented Terminal 4 at LHR to further strengthen their partnership with Virgin. Fortunately, I am a Delta Platinum medallion and thus I could gain access to the Virgin clubhouse. The Gold medallions are shepherded to the No. 1 lounge. I have never flown Virgin before and did not have access to their clubhouse so far. I have heard a lot about it, and today I could try it even though I am flying Delta across the pond. Its a pity that they have taken out their jacuzzi from the lounge, it would have been fun to try that. 
As you can see the clubhouse is lounge H in the terminal 3.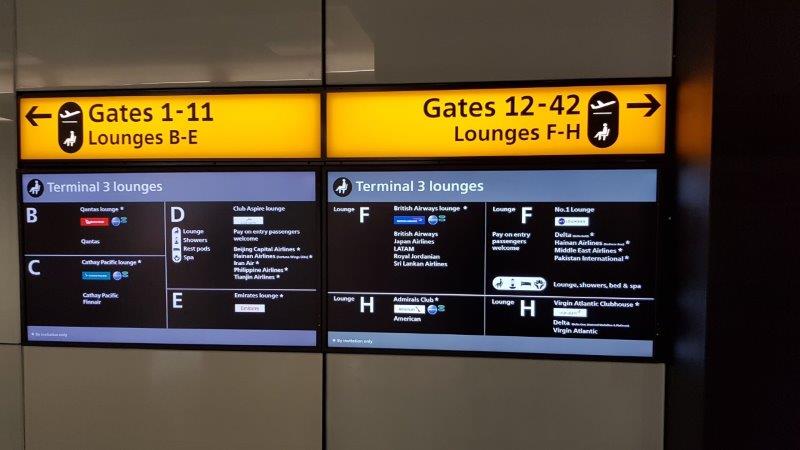 Its located right above the Admirals club.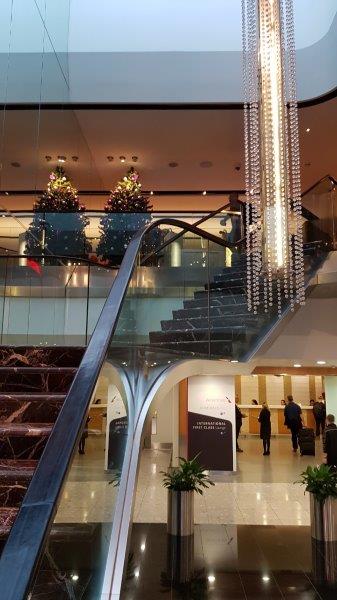 As I just came from my early morning KLM flight from AMS, the first thing I did was to take shower to freshen up. There was no queue and the lady at the spa welcomed me for the shower. Upon entrance I saw that there is a steam on offer. I tried various option, but it seems its an old placard and the steam option is no longer valid. Anyways, I enjoyed my shower and felt rejuvenated and looked forward to my dining options in the lounge.
One thing this lounge excels is in the Dining department. There is a nice menu and the lounge attendants continuously move around and check whether you would like to eat or drink anything.
Below please see photos of the menu available in December 2018. As you will see that until mid-day there are Deli and Breakfast items, while lunch menu starts after mid-day. Around 11am I checked with the attendant whether I can get something from the lunch menu and she mentioned that they are quite strict in not serving this before the indicated time.
Nice and tasty English breakfast to start my morning.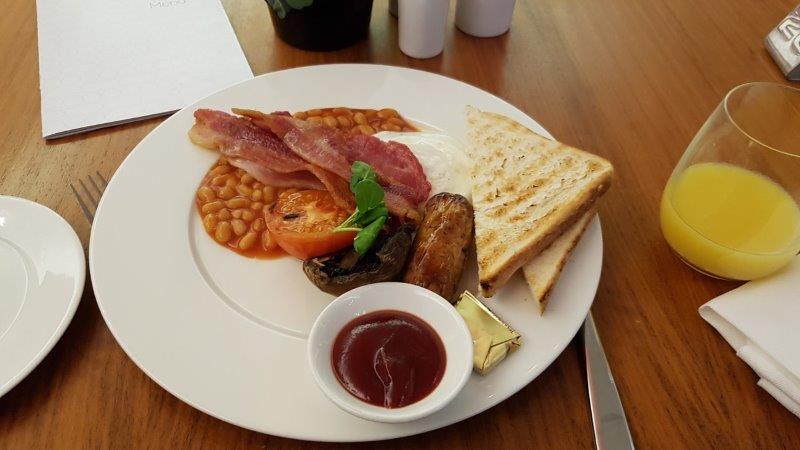 Dining area – on the left once you enter the lounge.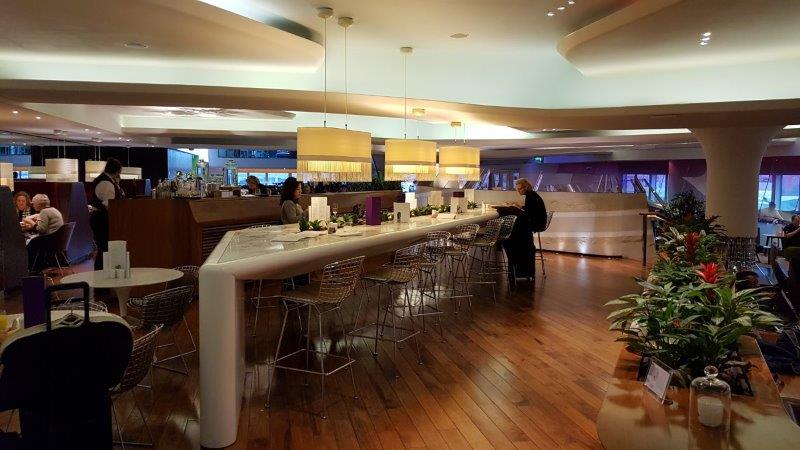 Right next to the dining area is the Deli area. The quality of the bread/cheeses on offer is quite good.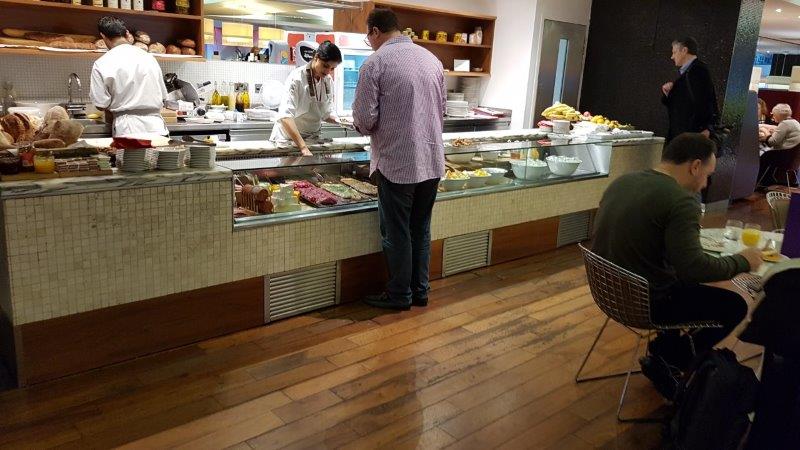 Broad impressions of the lounge. Its a large lounge, but I did not have any problems in finding a good spot to sit. I like the way that the lounge, although big, have somehow made smaller areas with a slightly different theme. 
Once you enter, you can turn right and at the end you will see a nice relaxing area with relaxing chairs, and a TV room.
There is a small part upstairs with a pool table and small area to sit. This looks like an exclusive place and could be used to unwind, read and enjoy the drink.
Virgin does offer an enjoyable lounge experience. I was amazed to see Indian food – butter chicken and thali on the menu. Its a pity I could not enjoy it as it was not after mid-day. I would definitely like to try it, and I will plan a later flight out of LHR next time to do so.