Delta in economy class
Flight number: DL 19
Equipment: A330
Origin: LHR (12:30)
Destination: DTW (16:09)
Flown: Dec 2018
Cabin occupancy: 60%
The boarding was quick, and as the flight was just above half full there was enough storage and sitting place for everyone.
Once onboard, I clicked a few photos. As you can see Delta does offer decent leg space. Also the entertainment screen is of decent size and clarity with plenty of options to keep you entertained for house on end.
Once boarded we were offered a printed menu. I like that even in economy Delta offers a printed menu and a nice economy kit (which I did not take, as I had my own eye mask as well as headphones)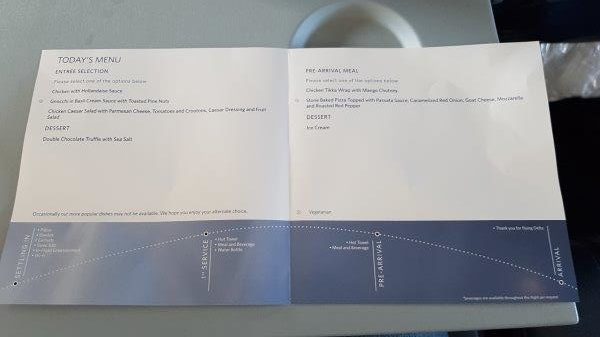 Immediately after takeoff we were offered snack mix as well as drink. I took the 420 sweet water ale, and was positively surprised. I am glad that Delta offers these alternative brands rather than the run of the mill Heineken.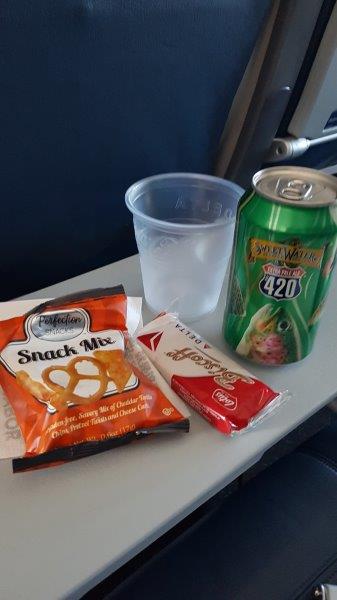 Food was surprisingly tasty. The chicken caesar salad was nice – for airplane food. The salad crispy and the chicken tasty.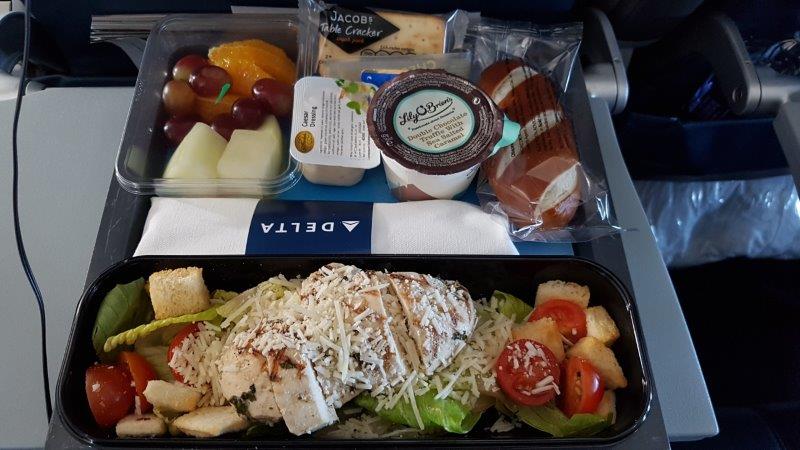 As the flight was half full, I had the middle 4 seats for myself. After the food and drink routine I stretched and enjoyed my economy bed in sky. I had a nice nap for 3-4 hours.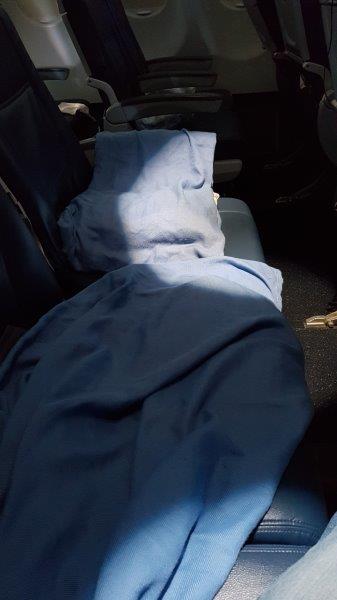 After the nap, Delta offered a tasty wrap.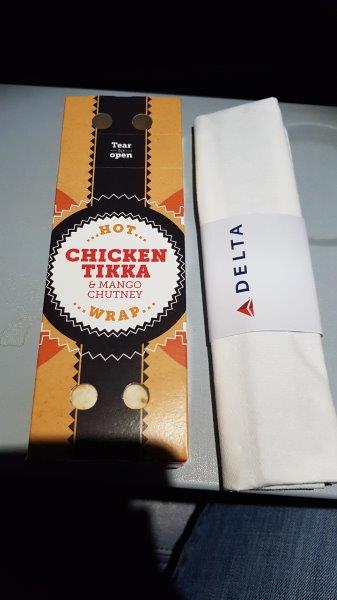 I am impressed with Delta and their on board service. I didn't fly them for in recent years and have to say they have really upped their game. Great flight.
On arrival in Detroit, I was able to go through immigration, customs and security for my domestic flight in less than 20 mins. This is unimaginable! at least that's what I thought so far.
After this flight Detroit is my choice port of entry into USA.