We love mushrooms, and are looking at new ways of preparing them. This recipe is simple as well as you can eat mushroom curry as a main dish and not just garnish. While you are cooking this curry, you can steam rice on the side and you have a complete meal ready in less than 30 mins.
Prep time: 10 min
Cook time: 10 min
Things you need:
Garlic pods—chopped … 3-4
Ginger—chopped … Small piece
Onions (or preferably spring onion) —finely chopped … 2
Sesame oil … 2 tbsp
Coconut cream … 500 ml
Mushrooms … around 400gm (I usually bring assorted oriental mushroom pack)
Fresh Coriander, Salt, Chili powder … as per taste
Here's how:
Heat oil, and once hot add the chopped garlic/ginger and chopped onion. Let the onion brown nicely.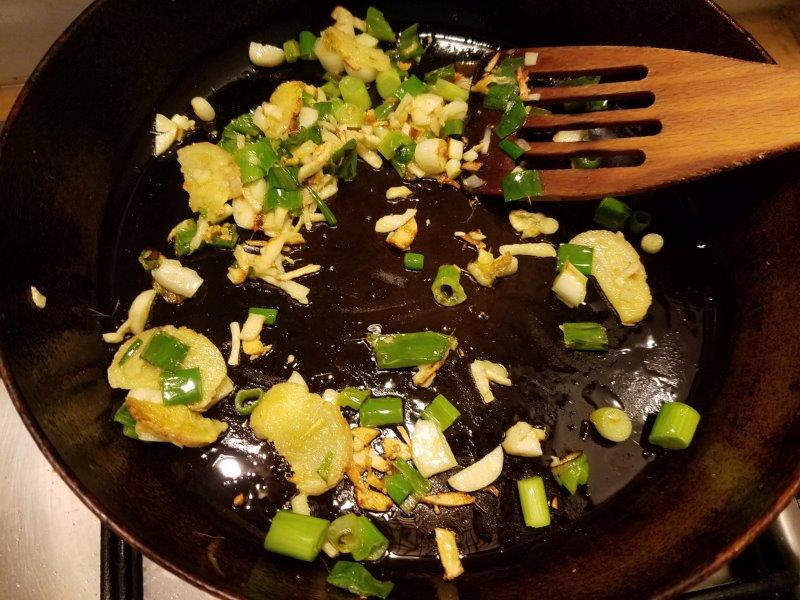 2. Add the mushrooms and saute them.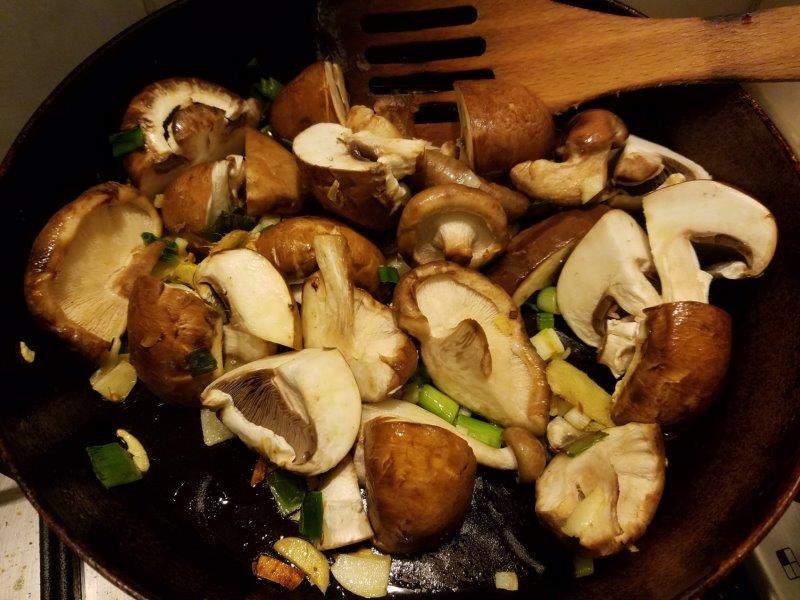 3. Once they reduce a bit, add coconut milk and cook it together for 5 -10mins. For taste add some salt and chili powder.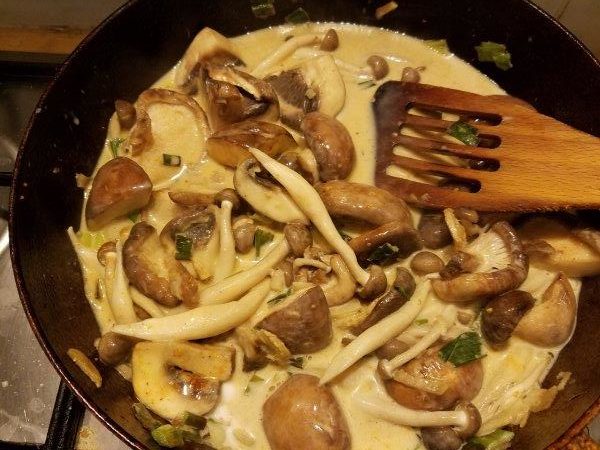 4. Serve this with steamed rice and you have a delicious and healthy meal for 2, in less than 30 mins.