KLM in economy class
Flight number: KL 1001
Equipment: 737-800
Origin: AMS (07:20)
Destination: LHR (07:40)
Flown: Dec 2018
Cabin occupancy: 90%
It was a morning KLM flight, and I had to leave my home at some unspeakable hours. Ofcourse, the night train (NS – Dutch trains) wasnt working and we were bussed to some intermediate station from where I could catch the train to Schiphol. I arrived in Schiphol around 5 am. The checkin process was quite quick, given that I have the Skyteam Elite Plus card. After going through the security and immigration, I headed to the KLM non-schengen lounge. The Crown Lounge at this time of the day was quite empty. Just a handful of passengers scattered around the lounge.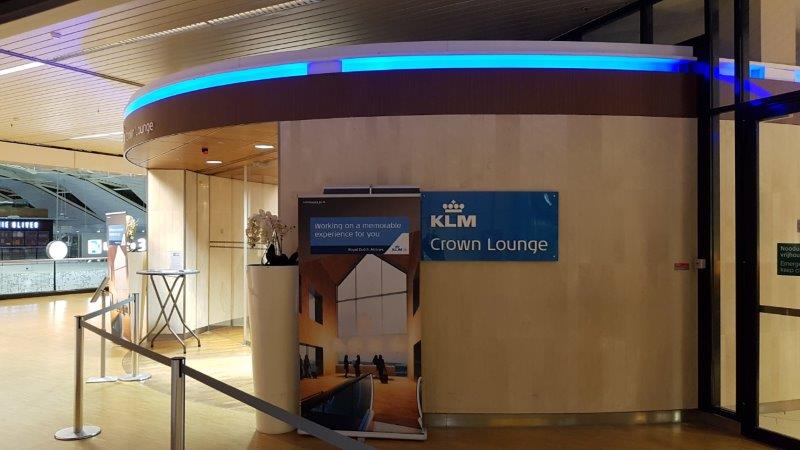 The KLM lounge is HUGE. Really massive – not surprising given that they have only 1 lounge in the non-schengen part of the terminal.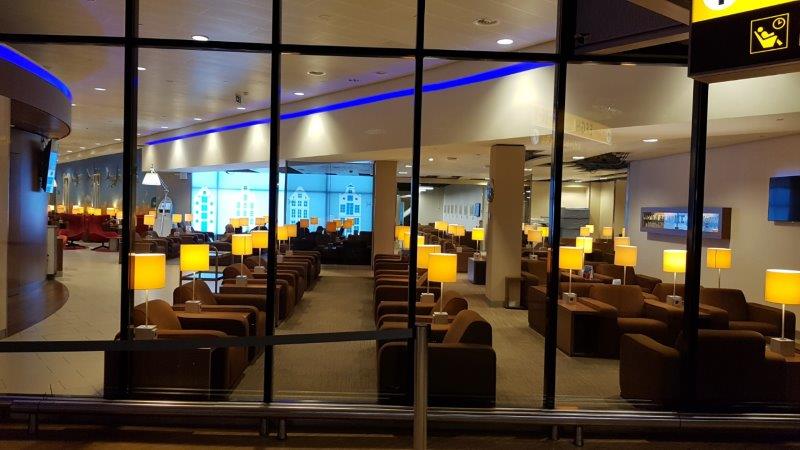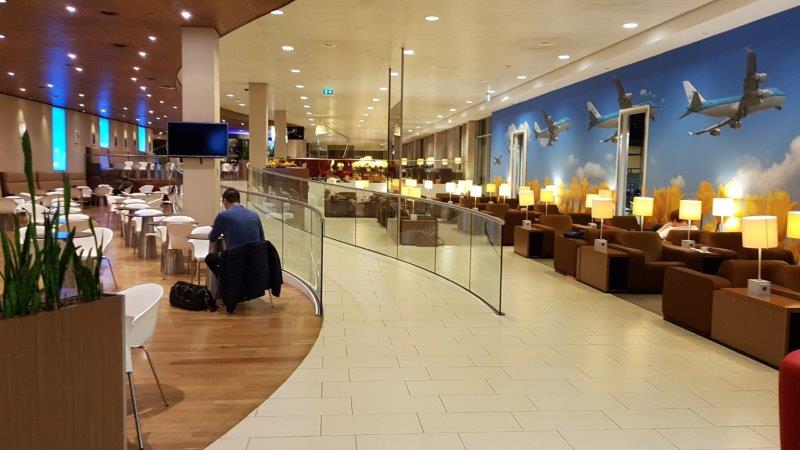 It was quite early during the day and they had a simple breakfast spread ready. KLM lounge is decent enough – they offer some cheeses, cold-cuts and basic breads. Nothing fancy, such as omelette station or fresh warm breakfast, but something simple and a clean place to eat that gets the job done.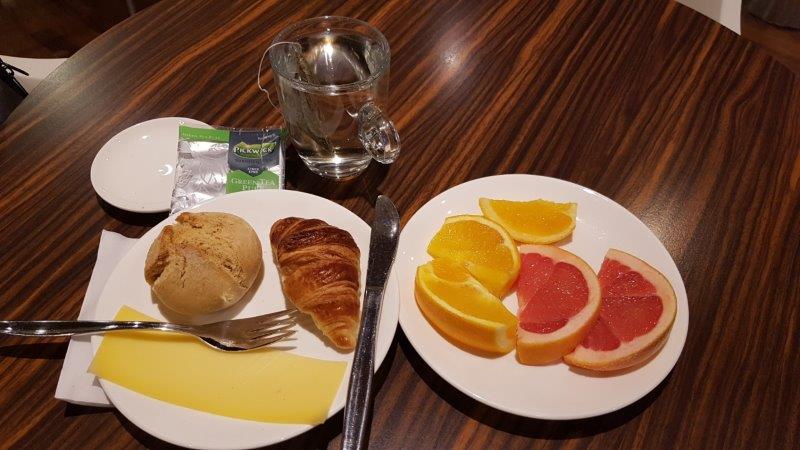 I was in no hurry to board as I was carrying a very small carryon. I boarded almost at the end. I was happy with the leg-space on this 737 – quite decent for such a short hop across the channel.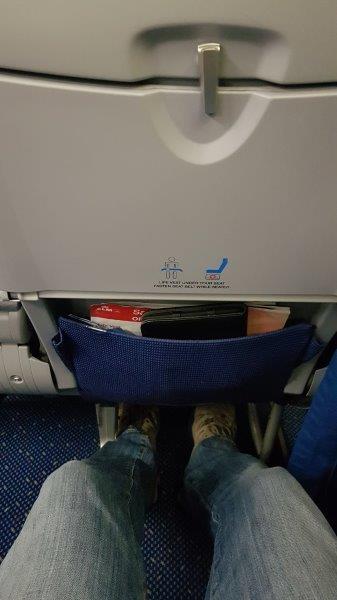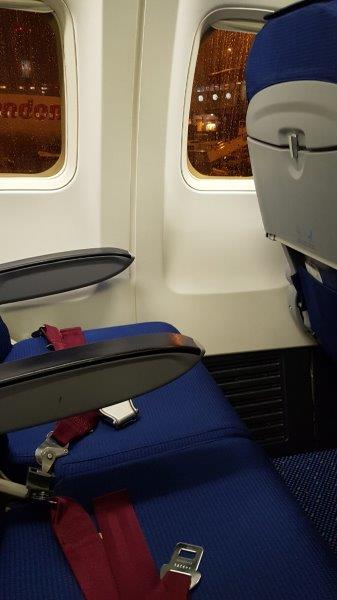 Once we took off the flight attendants got to work, and they were quite efficient in making sure that everyone was served on this short flight. I like the KLM sandwich – the bread and the meat/cheese is always tasty.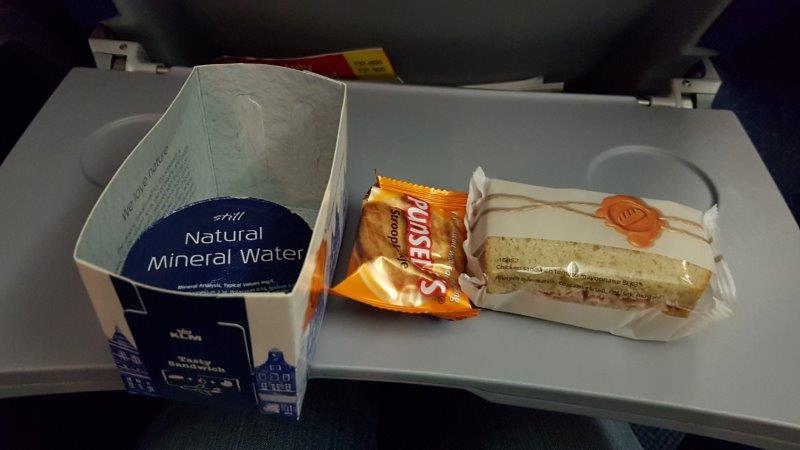 Quite happy with the KLM short flight to London, and also quite relieved. As it was bad weather that day, the later flights were all delayed by 2-4 hours. I am just glad that I was able to depart on time.