I am a sucker for a good Korean meal. I have visited Korea a couple of times and I have always enjoyed the bbq there. I love that the Korean BBQ is actually not a heavy meal, in fact quite a light one with a lot of side dishes.
A few days ago, I had an urge to eat Korean BBQ. Given that it was a last minute idea I had to put something together quickly, and which I did. I loved the results – It was quickly put together and not all the ingredients were authentic, but It still made my day. I thoughts it is a good idea to write this up so that other people can get a quick Korean BBQ fix at home, anytime they want. I think Korean meal is about many small dishes – and aim of this recipe is to give people some inspiration about different options.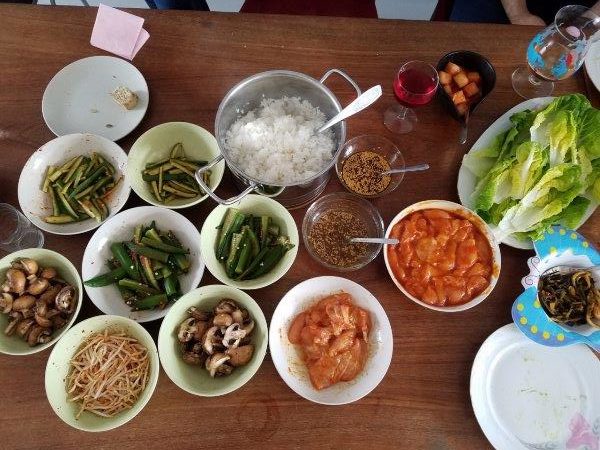 I quickly jumped on my bike and went to the neighborhood Oriental Supermarket and got some Kimchi and Korean meat sauce/spice for marination.
I got Radish and young radish leaves kimchi. We loved them both – but I still favored the young radish leaves kimchi.
Some Korean meat spice marinade along with some oriental red paprika/chili powder + some minced garlic to marinate some chicken and shrimps. I like to use sesame oil if I am marinating any meat for my oriental preparations. The sesame oil and garlic bring out the flavor perfectly.
Some greens/veggies: mushrooms with garlic and ginger, okra with chilli powder and some bean sprouts.
I also cut a cucumber julienne to temper the spice if it got too much.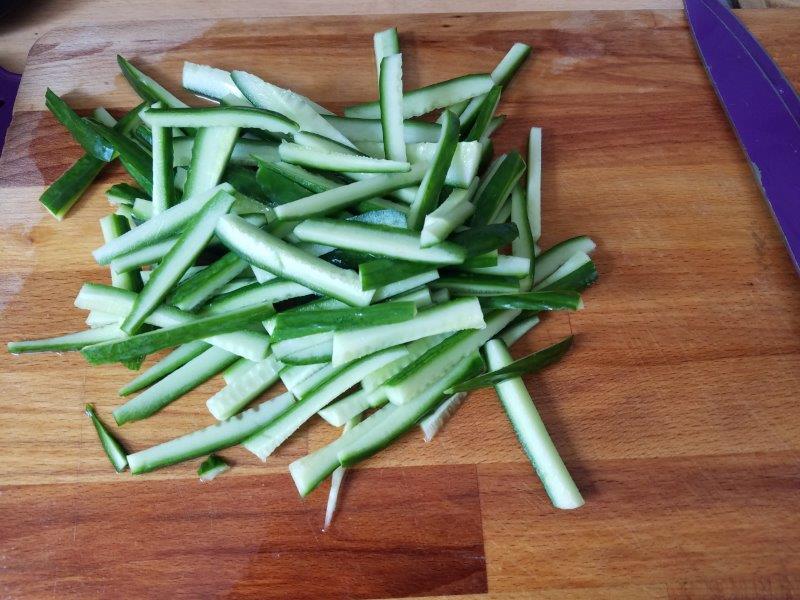 I prepared a dip with soya sauce, sesame seeds and the chilli paprika.
Some steamed rice and some romaine sla leaves and we were ready for the BBQ