Mumbai airport, and I am sure also other Indian airports, have very confusing rules about giving travelers wifi internet access.
Once you connect to the Mumbai Airport wifi page, the site usually sends a code/voucher number to your mobile. As per the government regulations only verified mobile phone users can get wifi access. However, I have tried many many times and I have never received a SMS with the code/voucher on my international mobile phone. I have seen many of my family/friends receive it on their Indian numbers. Thus, travelers with international mobiles are really screwed.
However, recently I have discovered that the information desk at the airport gives free wifi codes/vouchers to travelers. You just go there and they verify your passport and boarding pass and hand over a code/voucher that is good for 45 minutes. Also, these 45 minutes do not have to be continuous, but have to be used within the first 24 hours after activation.
If you are on the land side, you can look for an information booth such as this. This booth is located right in the middle on the airport checkin plaza, after the banks of checkin desks.
If you are on the air side. Then just go to the area close to the duty free, which is right after immigration and look for an information desk such as this.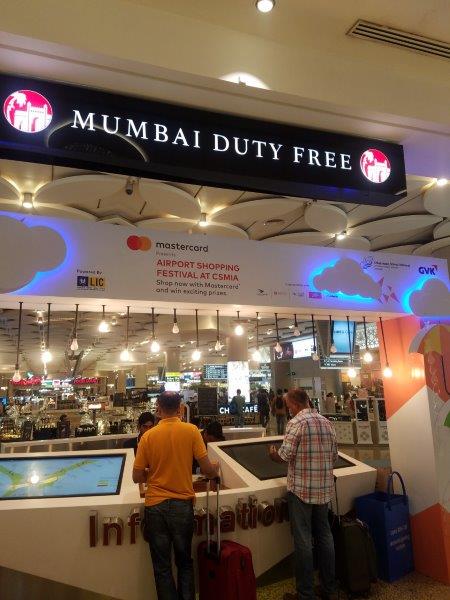 This is a great way to get quick and free internet access at Mumbai airport.