I was flying from Amsterdam to Dubai, via Mumbai, with Jet Airways. I have flown into Mumbai numerous times, but this was my first transit. My impressions, until now, were that Indian Airports are not geared for transit – but I was proven completely wrong by this experience. The transit experience offered at Mumbai is comparable to other world class airports. It took me less than 15 minutes from dis-embarkation until going to the waiting lounge for departure. The process is very simple too – I dont know why I was expecting something complicated.
This report will walk you through the International to International transit experience at BOM, and give you a brief glance into the Jet Airways services on their Amsterdam and Dubai sectors.
I began my trip in Amsterdam. Jet Airways flights depart from G terminal. This terminal is on one end – and when I was there around 10am or so, there were 4 Jet flights waiting to board – departing to Mumbai, Delhi, Bangalore and Toronto. It felt like I was in a terminal in some Indian airport. The G terminal at AMS is quite nice, I was surprised to find many places with relaxing chairs, and also couches that could be used for sleeping if you have a long transit.

Jet flies their 777 to Mumbai, and it was completely full today. However, the boarding process was quite organized. Once on board I saw that the leg-room is quite decent, and I was lucky to be seated at the bulkhead seat. The service on this flight was prompt and efficient. The food too was quite tasty. Jet serves drinks and lunch immediately after take-off and then a wrap/sandwich before landing. In between the meal services, the cabin lights are dimmed and people can relax. If you need any drinks you can always walk to the back of the plane to get refills.
Mumbai airport Transit experience
Once you dis-embark in Mumbai please follow the exit/baggage sign. During this walk, you will come across such boards guiding you to the transit area.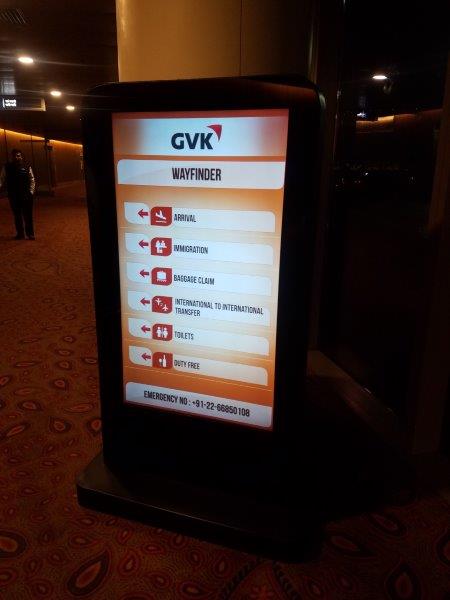 The sign below guides you to the international transfer area. Here you can check in, or get your boarding flight for on wards flight if you do not have it already. If you have your boarding pass you can go through the security. While I was there, it was quite quiet and I was able to go through in a jiffy.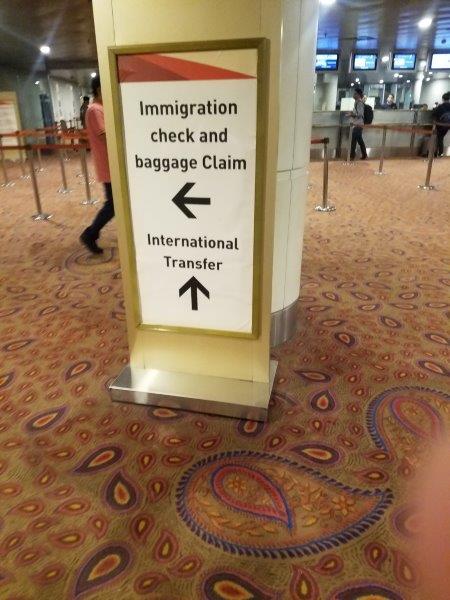 After the security you follow the sign below for departures…take the escalator up and you are in the departure lounge.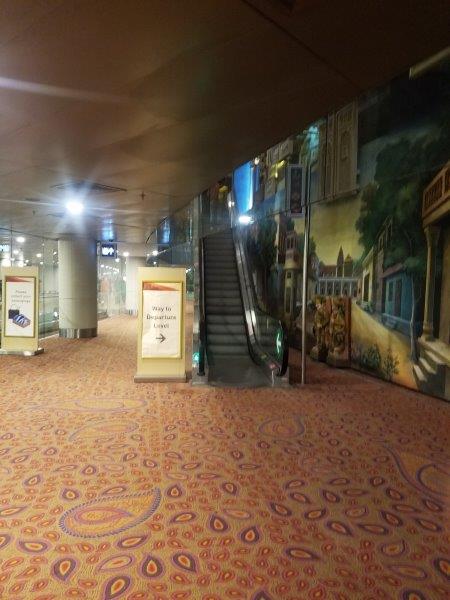 Once in the departure lounge, I went to the information center to get my free internet access voucher, and I was online in no time. The information center is located right next to the Mumbai Duty free.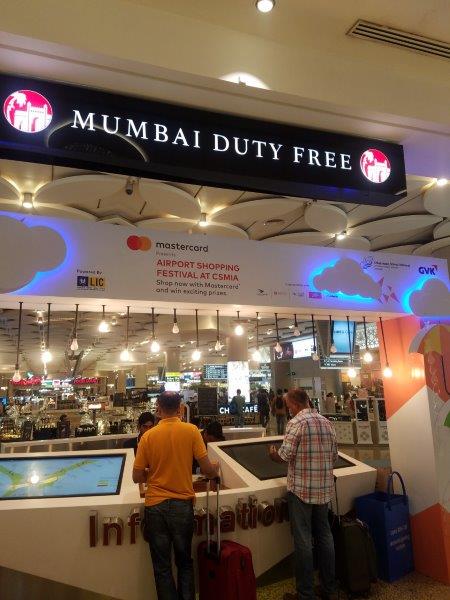 I had a few hours to pass before my connecting flight to Dubai and the airport departure lounge offers many food and drink options to pass your time easily.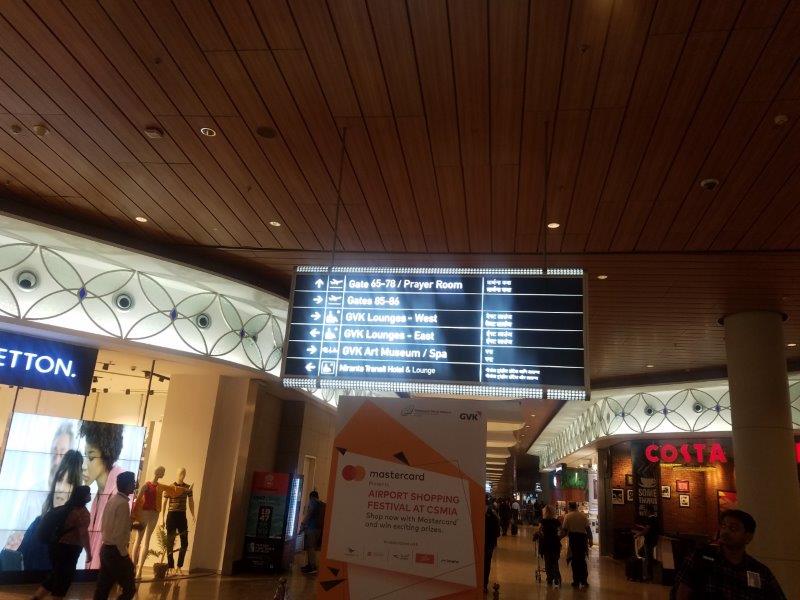 My flight to Dubai was on the latest 737. The seats were very comfortable, even in economy, with decent legroom. Its a short flight to Dubai and Jet Airways had a nice meal on this flight. I chose the Pav Bhaji option and was very happy with my choice.
Overall I am quite impressed with what Jet offers – very consistent and good service. Also connection and transit experience in Mumbai was top notch.