This Air India Maharaja lounge is in the domestic part of the terminal 3 of the Delhi Airport. We were flying Air India from Delhi to Mumbai in economy class, and being a Star Gold (*G) we could easily access this lounge.
We arrived from Kathmandu, and after a quick stop at the immigration we entered the main mezzanine area of the domestic departures. Once here, the lounges are signposted. The Air India Lounge is located a level above the main terminal, right next to the Plaza Premium Lounge, and the food court.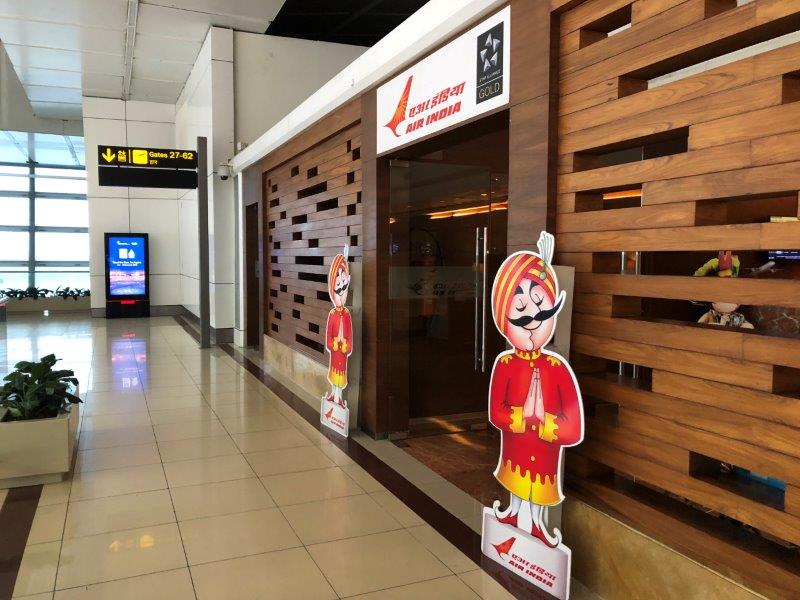 The lounge is huge, and kept clean. I was there during the peak evening rush hour, but the lounge did not look crowded. There are a few computer terminals in the lounge, if you would like to get some work done. There are showers in the lounge, but I was unable to use them as they were busy. And the lounge attendant never got around to calling my name, before I rushed to my departing flight. Perhaps next time I will be able to sample the shower facilities of the lounge.
Food was ok, decent enough for a lounge but not very tasty. Salads, tomato soup and a lot of savory pastries,such as fried puffs, veg cutlet, daal tadka and prepacked sandwich.
There are coffee and tea machines around the lounge and water bottles are easily available.
Its a decent lounge and the lounge is one of the most important factors to fly Air India domestically as a Star Gold.