Flight report: Turkish Airlines in business class
Flight number: TK 1953
Equipment: A330
Origin: IST (14:50)
Destination: AMS (16:35)
Flown: January 2020
Cabin occupancy: 100%
This is a nicely timed flight by Turkish – if you are a foodie. The flight departs just after lunch, so you have time to grab some nice lunch at the Turkish Lounge and then once onboard Turkish pampers you with nice onboard meal service.
The boarding process was quite systematic. I love the new istanbul airport as there is enough place to sit at the gate and board at your leisure. Ataturk was bursting at the seams. Once onboard we were offered a welcome drink and given Philips headset.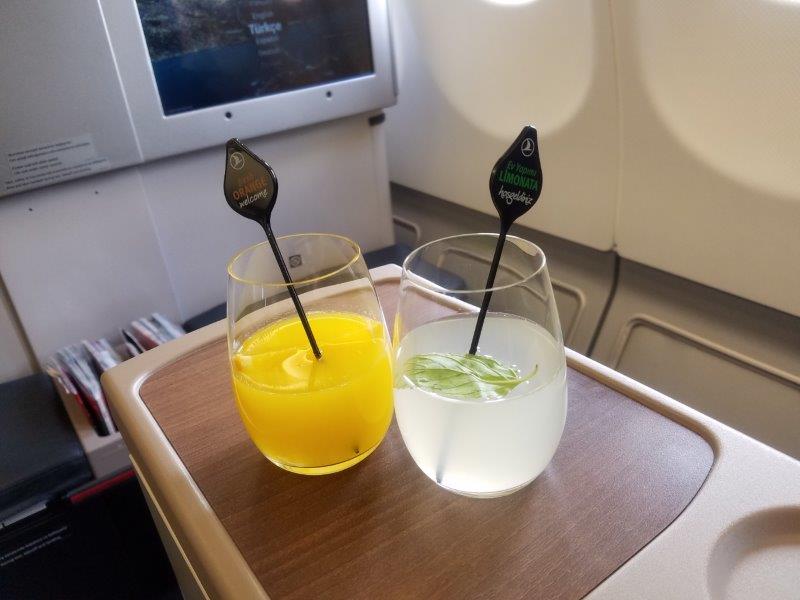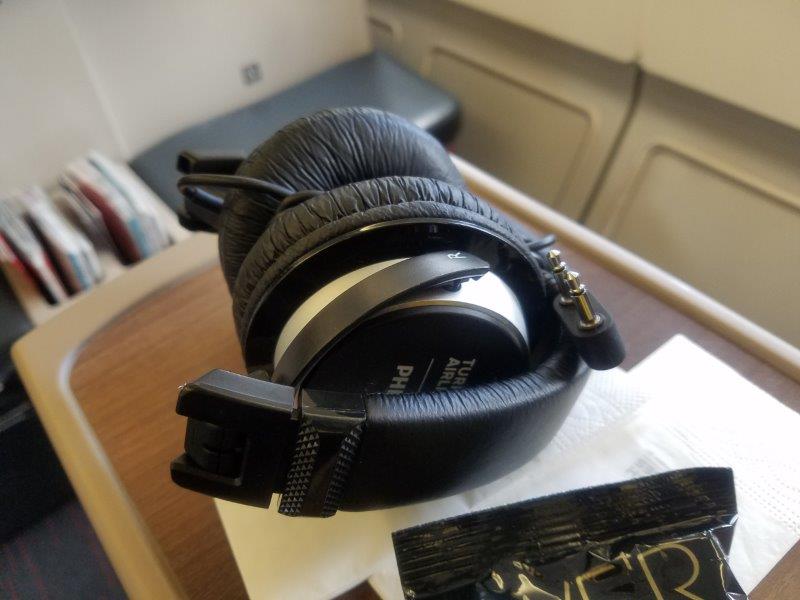 This A330 was equipped with a lit-flat seat, with a plenty of leg-room and personal space. The business section is arranged as a wide-open space area and I like that it gives a roomier feeling, but on the other hand it lacks privacy.
The screens are mounted behind the seats in front of you and there is a ottoman that can be opened for personal storage. The seat area was very clean and nicely maintained.
A printed menu for our short flight to Amsterdam.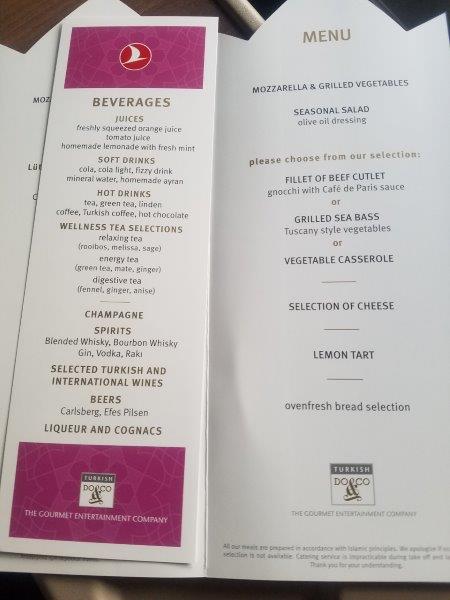 Food was top-notch. I ordered beef steak, while my companion ordered grilled sea bass. Both were perfectly cooked and immensely tasty.
The restroom in the business section was quite roomy and nicely maintained, with molton brown accessories for the patrons.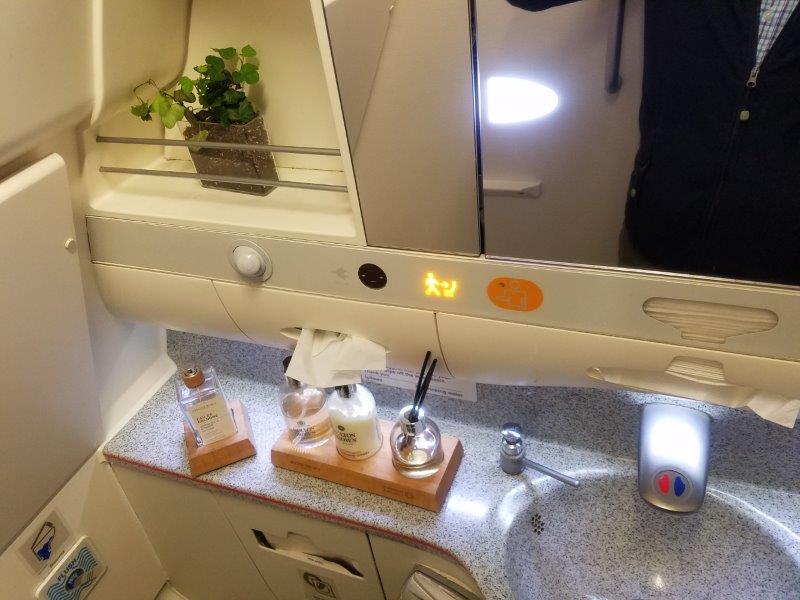 All in all, a wonderful flight from Istanbul to Amsterdam. With a full business class experience with nice lie-flat seat and fantastic food – Turkish is MILES ahead of the competition on this route, when compared to the EU competitors.