Flight report: Turkish Airlines in business class
Flight number: TK 720
Equipment: 777
Origin: IST (20:25)
Destination: BOM (05:10)
Flown: December 2019
Cabin occupancy: 100%
What a pleasant surprise. I was booked into economy – class H, but as it was a busy Christmas season I am sure the flight was overbooked; at the gate I heard the amazing BEEP, and voila I was sitting in business class. I have traveled with the 777 business class quite a number of times, but never in the row 1. It was always blocked when I went to choose my seats, but now I was give row 1. I like row 1 as it gives a more privacy feeling. TK 777 business class seats are quite spacious and the room around it is wonderful, but it has a more open cabin structure. With a seat in row 1 – you get all the space along with the feeling of privacy. A big thumbs up!
After a very pleasant boarding experience, the onboard service did not disappoint. Immediately after taking my seat I was given a welcome drink.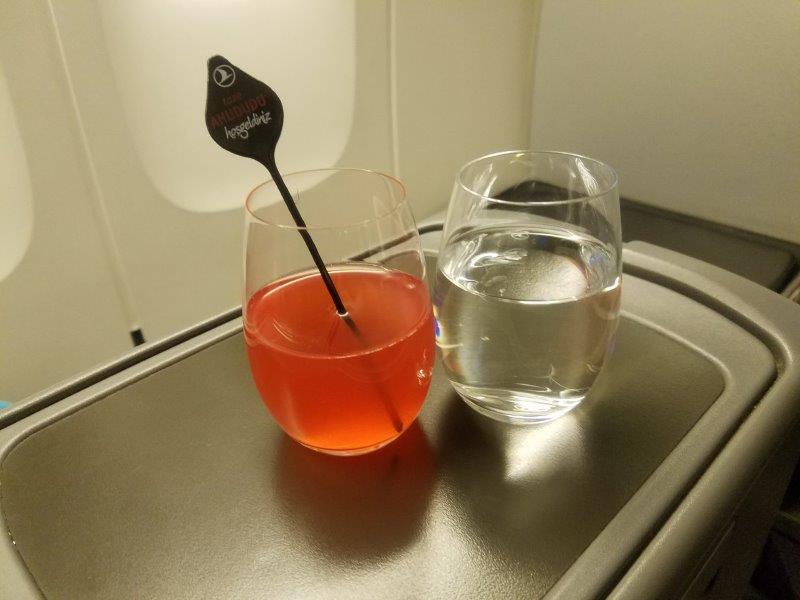 After a few minutes the onboard cook came in and introduced himself and handed me with the menu for the flight.
The TK 777 business class seat is quite nice, and turns into a decent flat bed when needed. The entertainment screen is housed on the wall in front of you, while the remote is in the seat arm. In front of you, and under the screen, there is a small storage area to get rid of your shoes or bags.
Decent leg-space and storage area ahead of me.
Before take-off we were given Philips headphones.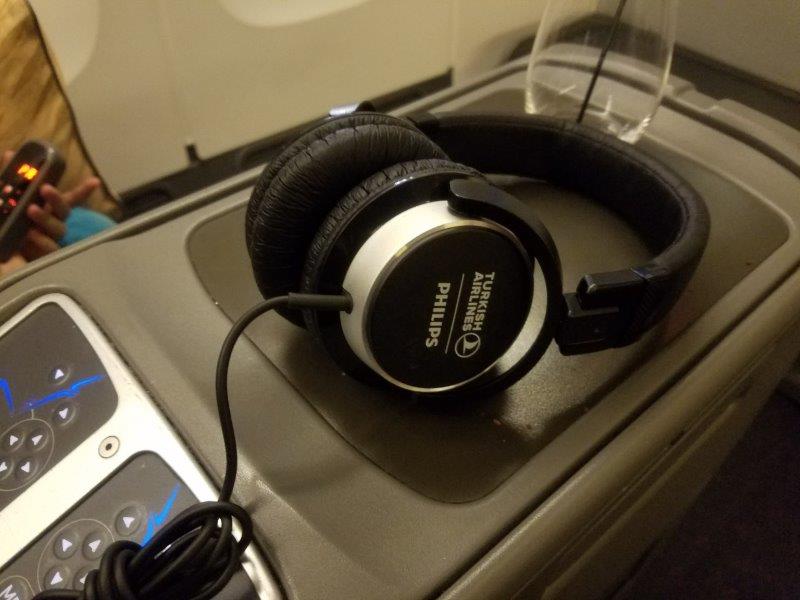 Food was wonderful. We started with the Turkish mezze's and then for the main course I had shrimps in tomato sauce. It was perfect!
Restroom was kept clean throughout the flight, and had molton brown accessories.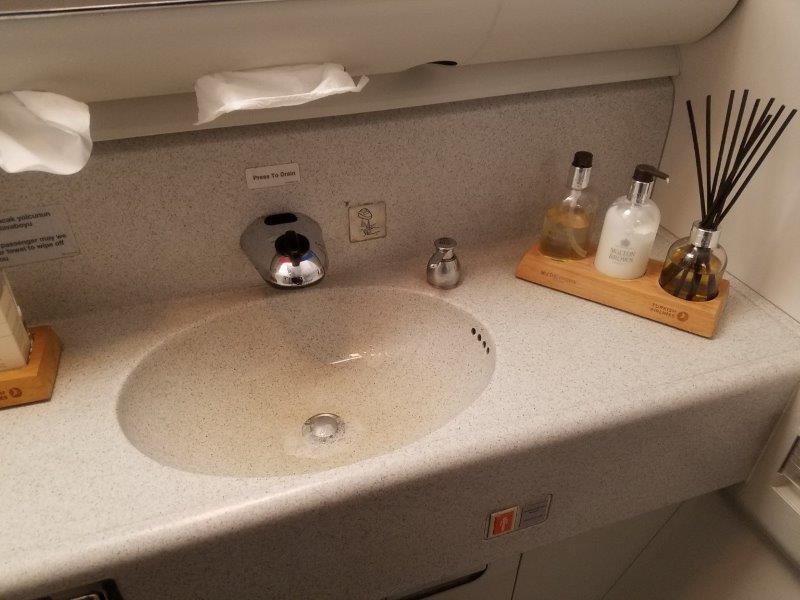 Although a short flight to Mumbai, I could catch a 2 hour nap on the way, and arrived way relaxed than what I had expected in economy before getting on this flight! A big thanks to TK!