Flight number: TK 721
Equipment: 777
Origin: BOM (06:50)
Destination: IST (11:30)
Flown: January 2020
Cabin occupancy: 100%
It was an early morning flight out of Mumbai and luckily the traffic at this time of the day was almost non-existent. Thank god! Our drive to the airport was perfect, and we smilingly entered the wonderful terminal of the Mumbai Airport. There was a long queue for the economy passengers, but being a TK Elite we could checkin at the Star Gold counter and there was just 1 person ahead of us. The checkin agent was quite friendly, and checked our bags to the final destination and gave us lounge cards for the fantastic Mumbai Airport lounge. I will not review the lounge here, but my older reviews can be found here.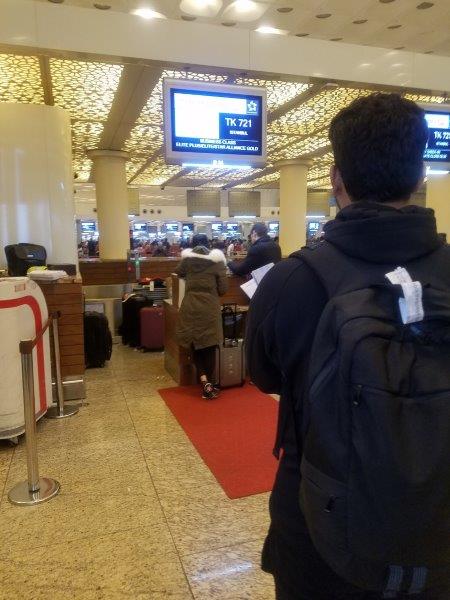 Our 777 taking us to Istanbul today.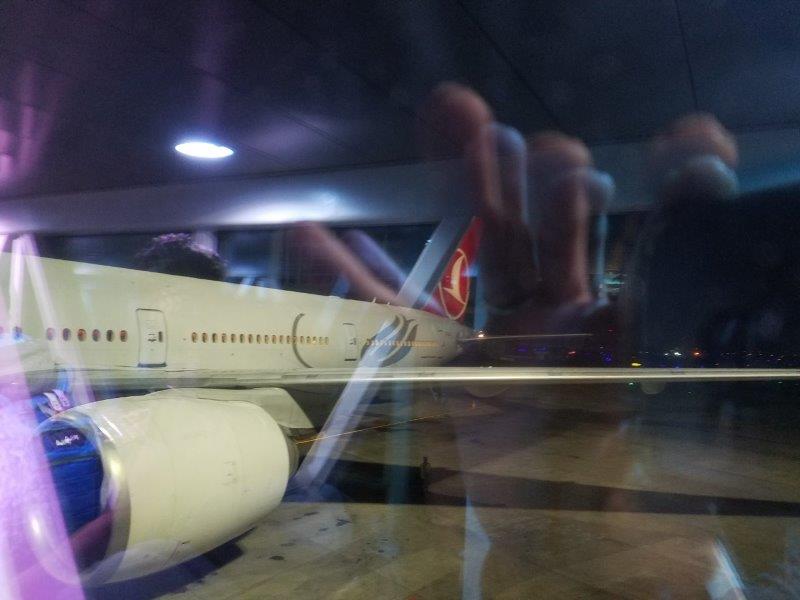 Our flight was completely full, as this being a holiday season. Luckily, I had chosen the seats for the couples at the end of the plane and had a nice space on both sides of the 2-seaters for us. Turkish gives a simple amenity kit on this flight, even in economy – with eye shades, ear plugs and socks.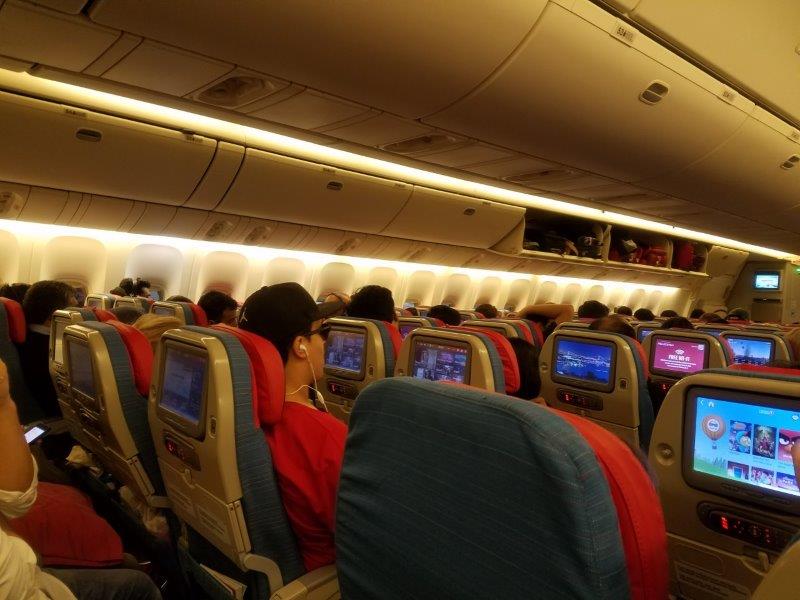 The legroom is decent and as we had nice space around us – we had a nice comfortable flight. The entertainment screen is of decent size.
We were served breakfast on take-off and we had a vegetable kitsch and indian option. I have been always a fan of food served by Turkish, but this was not good at all! I am surprised by this negative experience as Turkish usually uses Do&Co, but this was not Do&Co. I wonder where TK sub-contracts its catering in Mumbai. They really should take a look into it. Enough to say – we did not eat it!
The Toilets on the 777 are quite spacious and kept clean throughout the flight.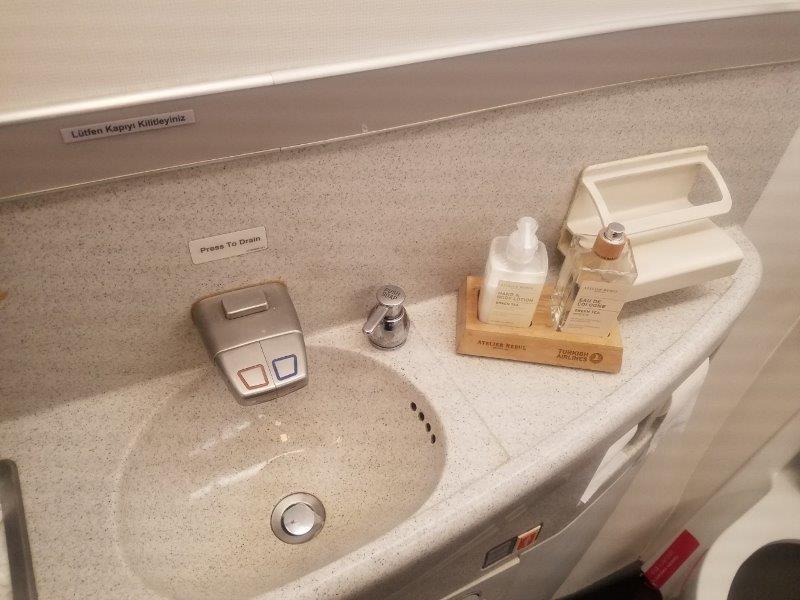 TK made this flight quite pleasant. I was able to sleep for a few hours and arrived relaxed in Istanbul. Apart from the negative experience of the food, all was up to the mark.