This is a common lounge at the Florence airport used by almost all airlines flying in and out of Florence. We were flying Lufthansa out of Florence in economy class, and being a Star Gold (*G) we could easily access this lounge. You do not need any special invitation – just show your boarding pass at the lounge and you will be let in.
The lounge is after security, and Florence airport being small you can easily leave the lounge once you see that your flight is boarding on the computer displays.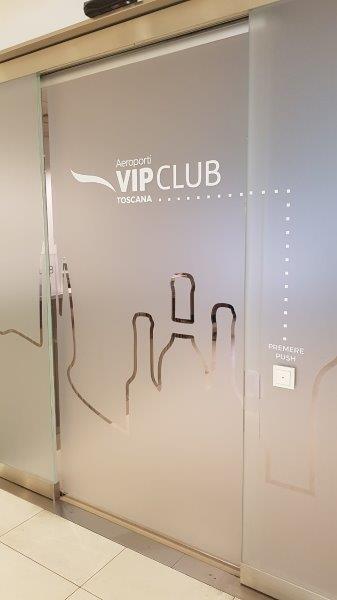 The lounge is nicely arranged, with varied sitting areas. There are 3-4 sitting areas in the corners while food and drinks are in the middle.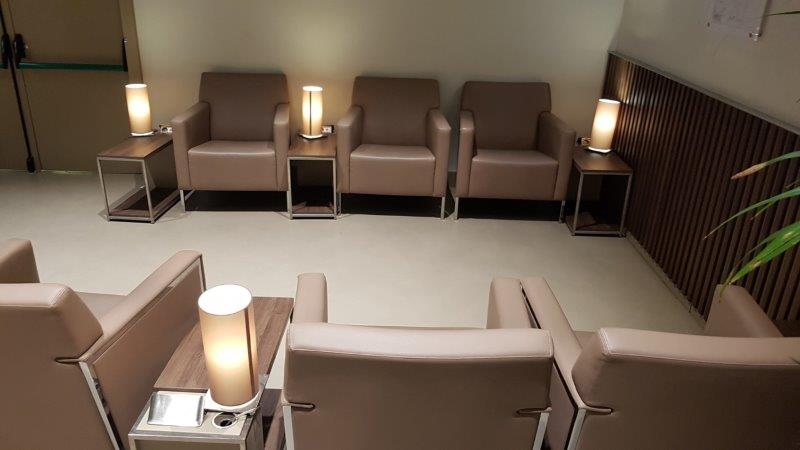 A few photos to give an overview of the lounge.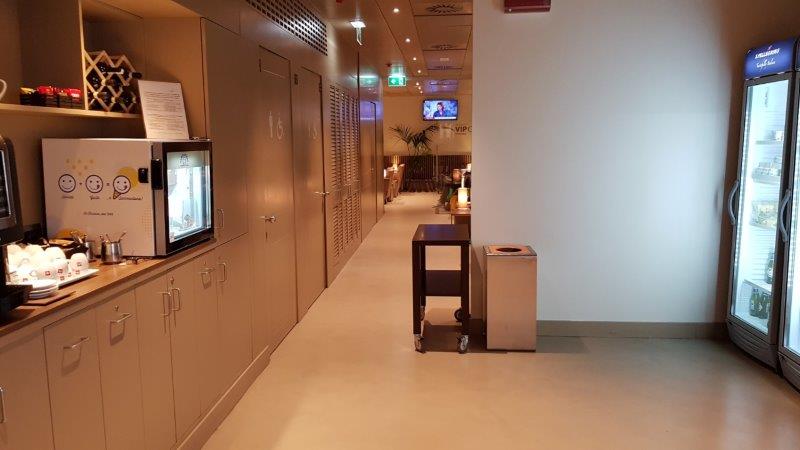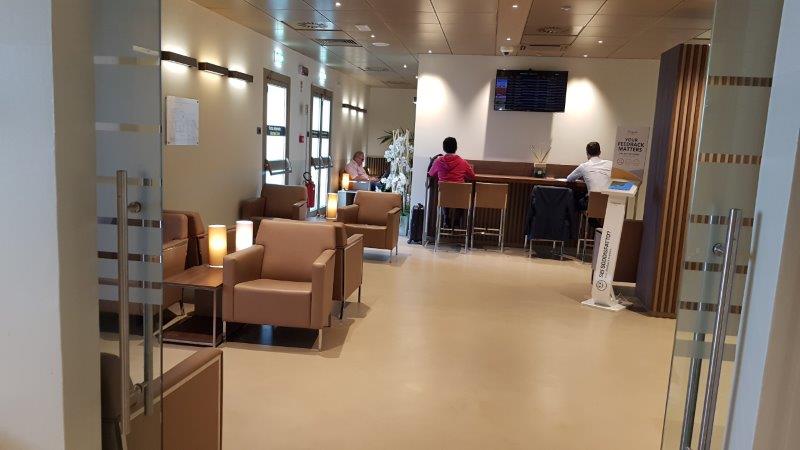 The lounge is well stocked with drinks, including beer and cold drinks. What I found surprising was the availability of fresh yogurt options.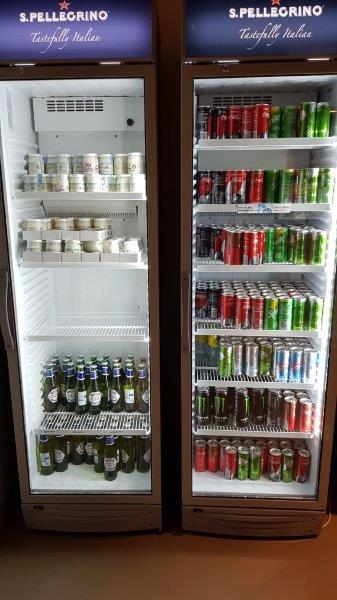 Fruits and muffins/cakes on offer.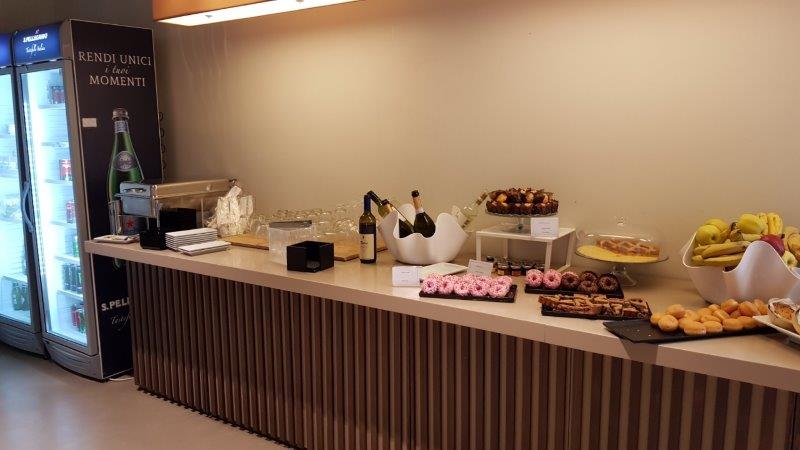 Fresh sandwiches with simple salad/cheese options.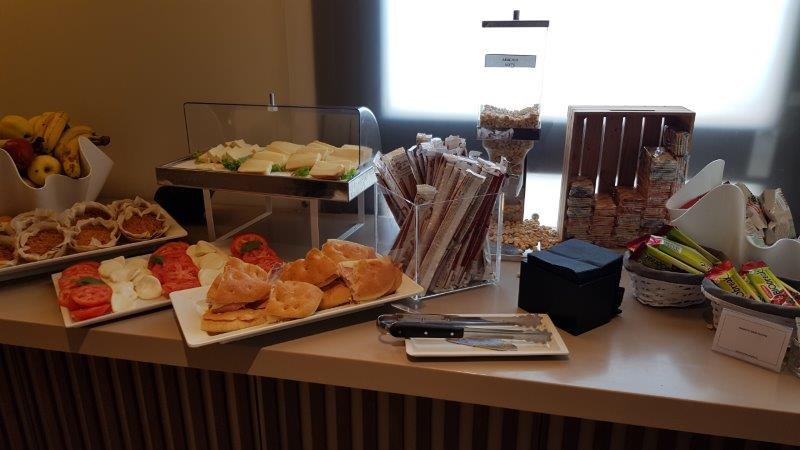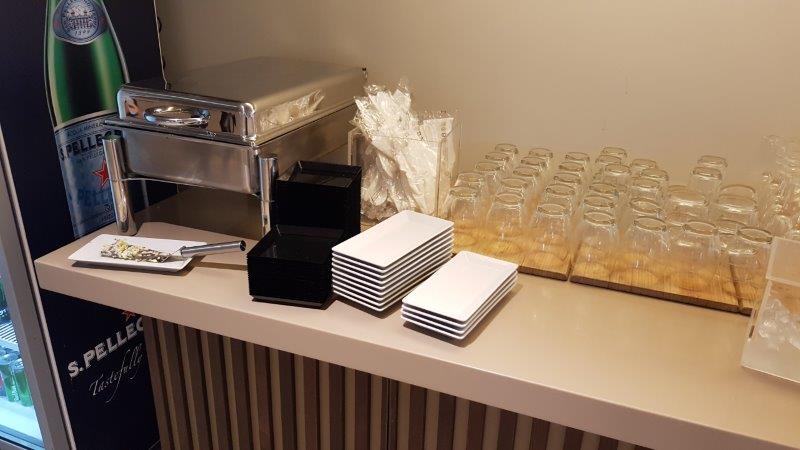 Coffee, cold water and also a small ice cream (Jelatto corner)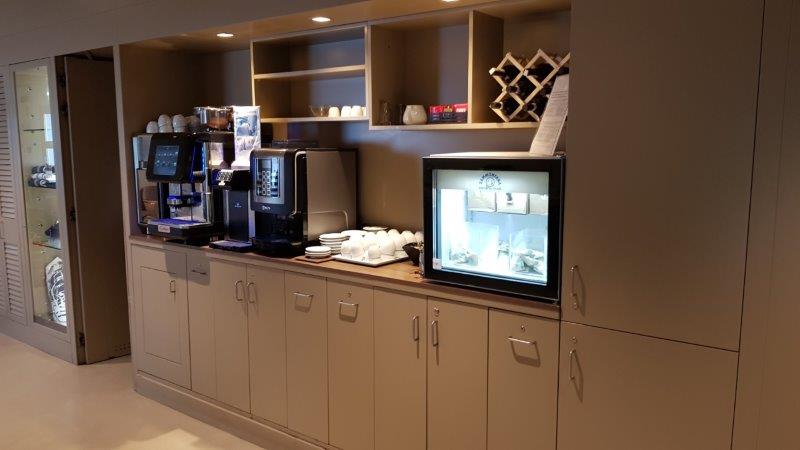 A lone computer with a printer on hand to get some last minute printing done.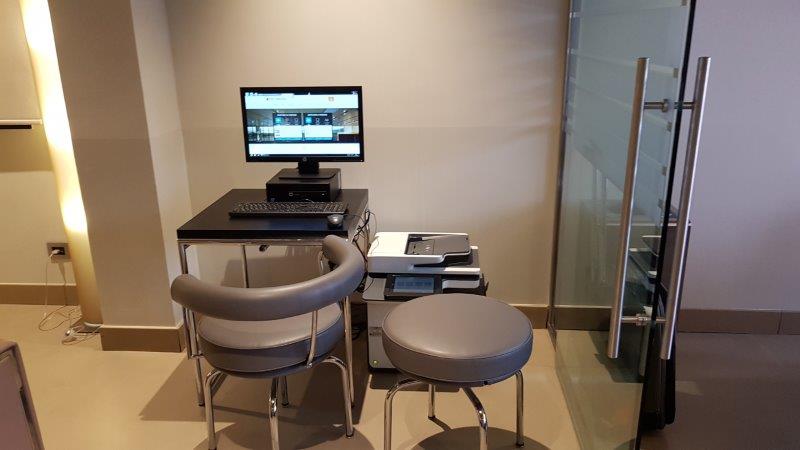 Also a separate meeting room was on offer. Can be used for discussions/group meetings.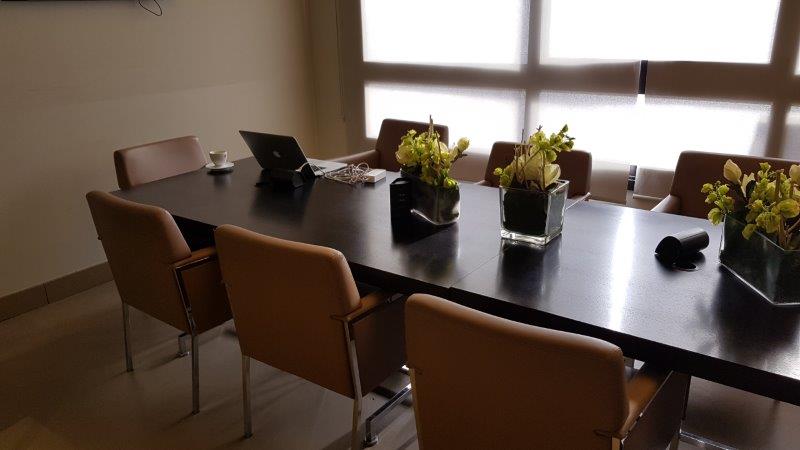 What I liked was that there was a small book library – with real books and not just magazines, including some very nice children's books.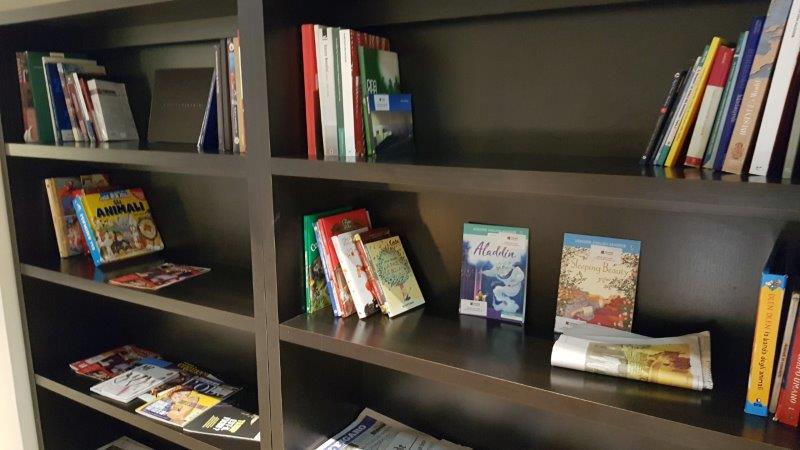 We were quickly bussed to the flight for boarding. The Lufthansa flight is operated by Air Dolomiti.