Flight report: Avianca in business class
Flight number: AV 245
Equipment: A330
Origin: JFK (23:10)
Destination: BOG (04:58)
Flown: February 2020
Cabin occupancy: 80%
I arrived quite early at JFK – hoping to use of the the lounges. I was flying business as well I had the Star Gold card from Turkish. However, as Avianca flies out of Terminal 4 and the Swiss lounge they use at Terminal 4 was closed – I had no LOUNGE access. I was surprised that even while flying in Business Avianca could not arrange a lounge for their premium passengers. A big strike against Avianca already. There is a Air India lounge in Terminal 4, but it is not star gold and I was not allowed entry. I tried to enter Terminal 1 to use the Lufthansa lounge (that is star gold) but was not allowed entry into Terminal 1 as Avianca flies out of Terminal 4. All a big mess, and I was not happy!
Anyways, once the flight started boarding I quickly made it on board as there was priority boarding. Surprisingly the cabin was very clean and spacious.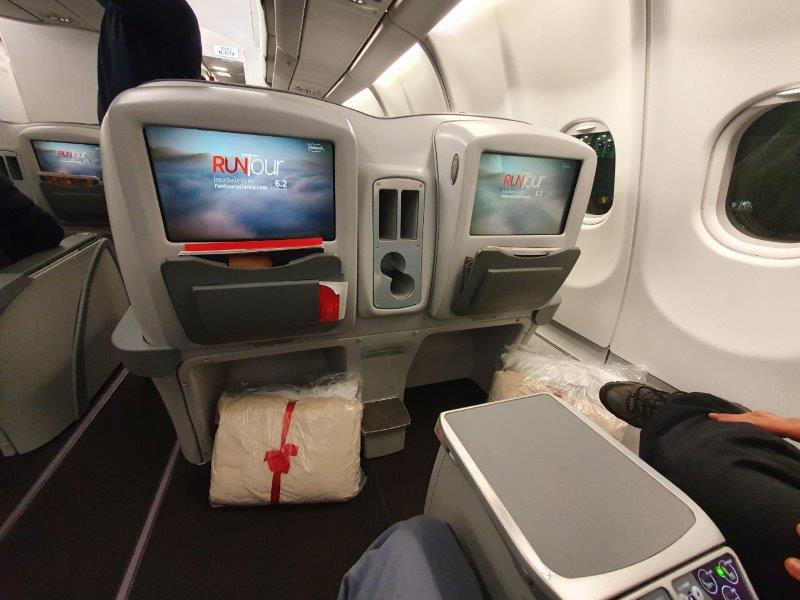 The seat was quite comfortable and could be easily arranged in many different ways. It turned into an almost flat bed – with a tiny bit of recline. Behind the seat there is a reading lamp as well as chargers and USB connectors. You can use EU/US plug or a direct USB output.
We were given a blanket and a pillow nicely wrapped. Both were required and comfortable for a nights sleep.
Below the armrest was the remote for the TV and a headset.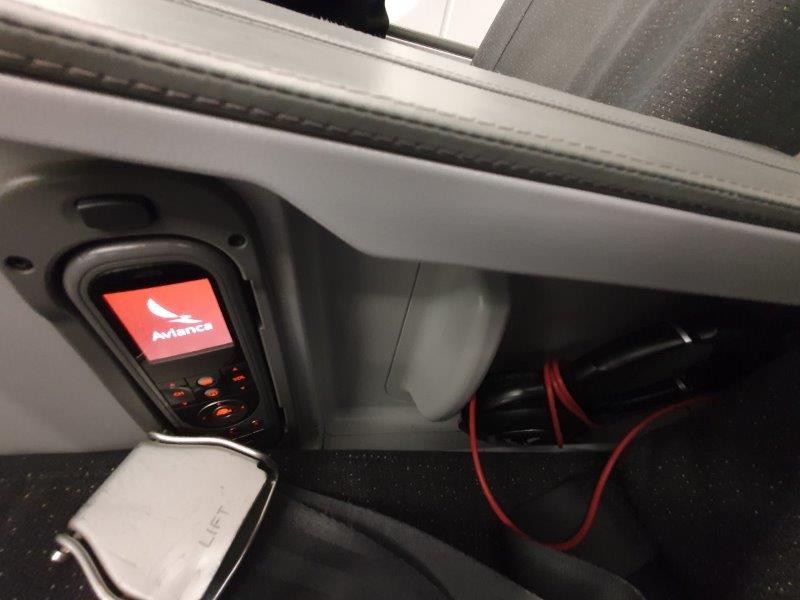 Quite a large personal space, which made for a nice and comfortable flight.
I took water as a pre-departure drink. There was an amenity kit already kept at our seats. The kit is from Salvatore ferragamo, and has all the basics. I liked a small mini pen (which was half the size of regular pen and nice to write), which came in handy to fill the required immigration forms later on.
The restroom was well kept and clean, but without any special amenities.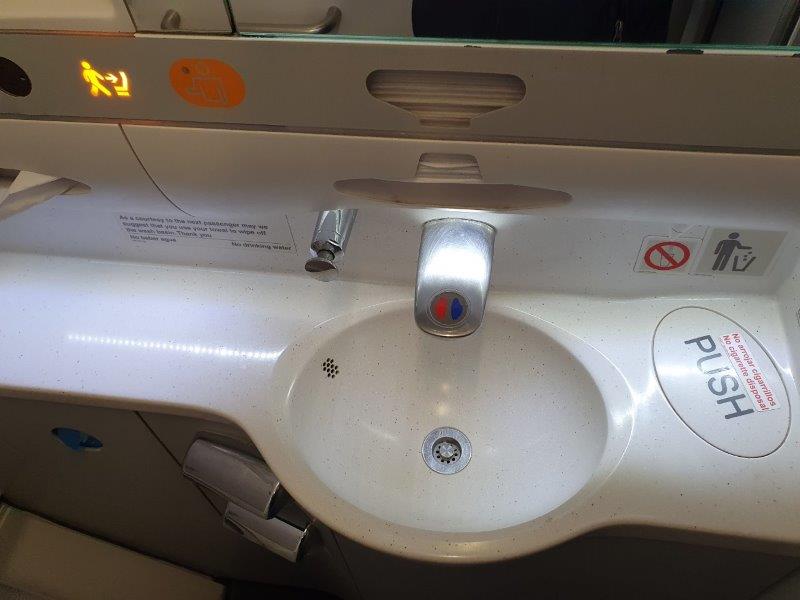 As it was almost mid-night when we were at our cruising altitude, I was already exhausted. I did not partake in any onboard meal and entertainment services. I quickly made my bed and was happy to see that it was almost flat – and slept. It is a 6 hour flight and I have to say I got a nice 4.5 hour sleep. Not bad for such a short hop!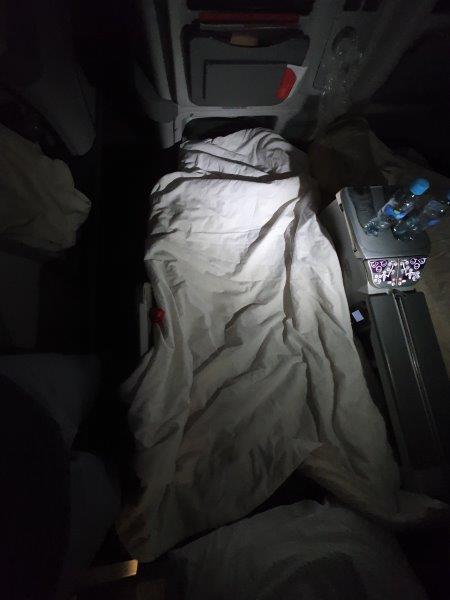 The only complaint about the bed is that there is no leg room. If you see that the bed really comes quite high – and there is no legroom (below the front seat notch and above the bed). I had to reduce the recline a bit to ensure that I could properly stretch my legs all the way. Not the best compromise but the only option to ensure a good night sleep.