Flight report: BOA airlines (Boliviana de Aviación) in economy
Flight number: OB 302
Equipment: 737
Origin: LPB (08:45)
Destination: UYU (09:45)
Flown: February 2020
Cabin occupancy: 75%
After a 2 day rest (for acclimatization to the very high Bolivian altitude), we were back at the El Alto airport for our domestic hop to Uyuni. We headed to the airport around 6am in the morning and the traffic was not a problem so early in the morning.
We will start with an overview of the La Paz, El Alto airport.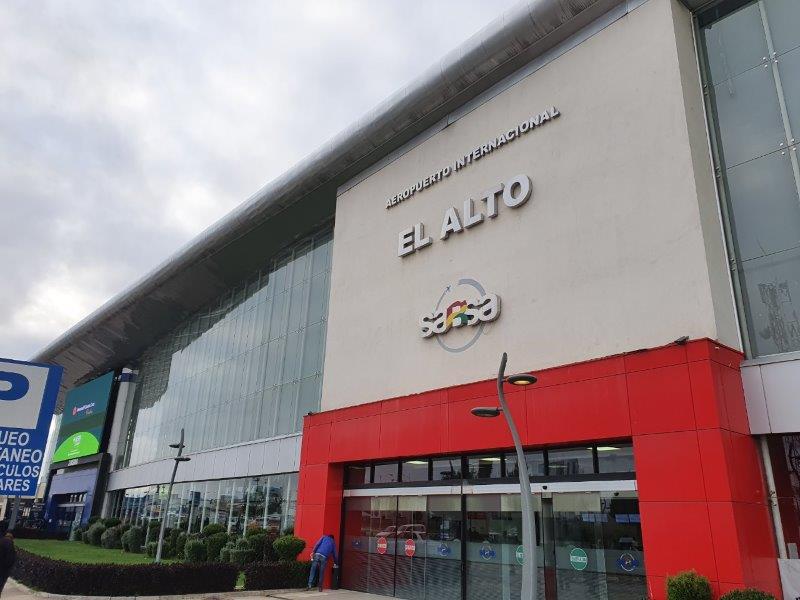 We had already checked in on the BOA website, which was surprisingly user friendly and we could check in on our mobile in advance and select our seats – free of cost. We had mobile boarding passes, but when we came to the airport we saw that there were just a couple of people in the line for checkin to Uyuni. We decided to get a paper boarding pass anyways and make sure that our handbags conform to the regulations. The agent was friendly and printed our boarding passes and gave us a handbag tags and we were on our way to the security.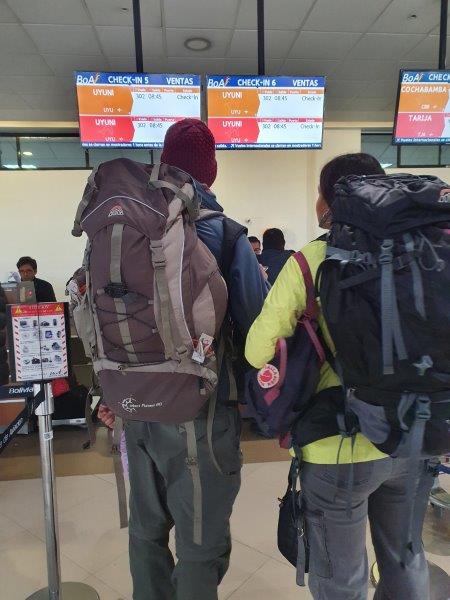 The security gates are 1 floor above. N gates are for domestic and the R are international. The domestic area is much larger than the international area.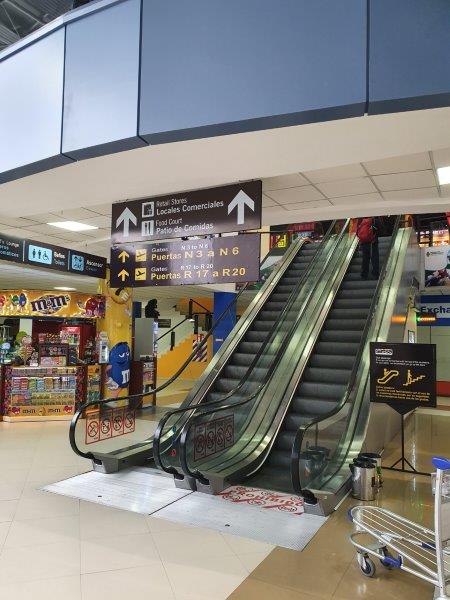 Overview of the domestic gate area. It is a nice modern area with floor to ceiling windows and natural light pouring in. There is a nice restaurant at the end of the terminal that is arrange in a round fashion. Furthermore, there is a priority pass lounge. However, not being a priority pass member we had no access to it. There are a couple of shops for your souvenir and basic shopping.
A lot of seats on offer – given that there are only a handful of flights per day, I dont imagine this ever getting full.
Our gate to Uyuni – which by the way, changed every 10 mins, from N5 to N3 and then N5 and back and so… There is no priority lane – there are assigned groups…but no one pays attention to them.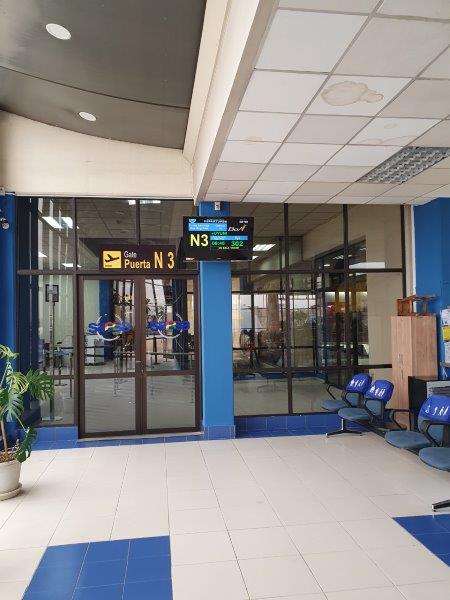 Onboard the 737 – it was a clean cabin. I was in row 2, and seat 2A. The leg room was on comparable to any other EU airline and for a <1 hour flight it is not a problem.
La Paz is a small airport, and there was no waiting before we took our take-off roll. During the take-off roll you can see many old planes lying around in the field, discarded. Immediately after take off you get a overview of the El Alto city – which is quite densely populated and without any vegetation.
Right after take-off there was a drink service, which was free. You have a choice of water/juice/soda. There is no food service or food to buy option. The service was friendly and I saw some people got a refill if they wanted.
Some wonderful scenes along the way to Uyuni.
The Uyuni airport from the air. As you can see, Uyuni is a small town in the middle of nowhere and a basic airstrip for all the tourists coming in.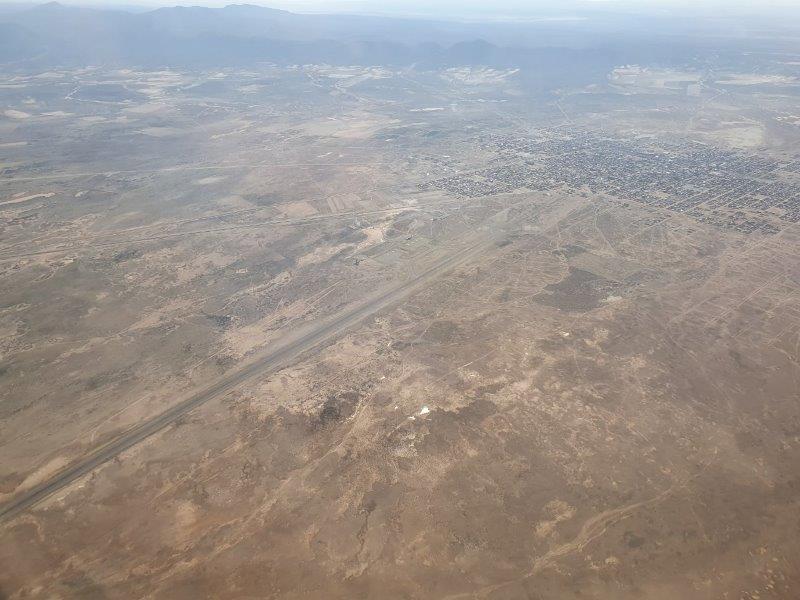 Right before landing into Uyuni.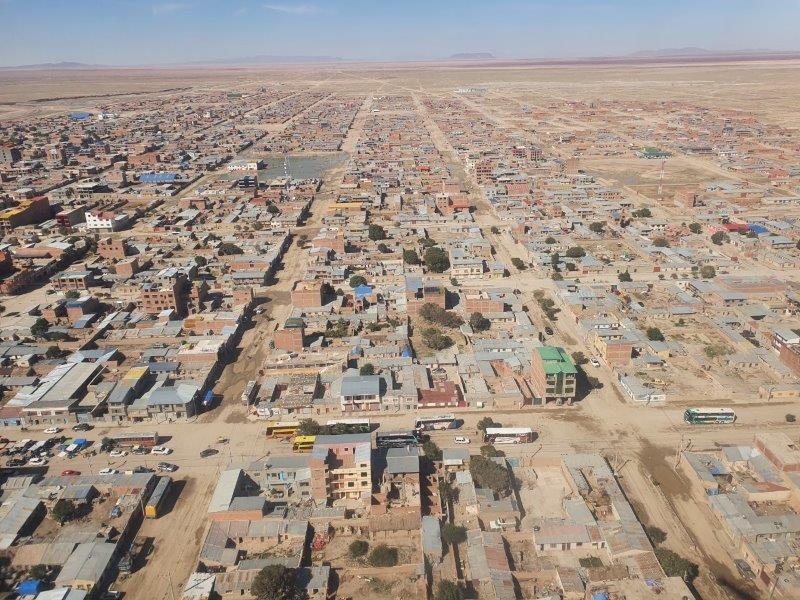 Uyuni airport arrivals building. It is a small facility, but gets the job done perfectly. We were out by the taxis in 2 mins!