We were flying Avianca from New York to La Paz, Bolivia. Avianca flies once a day to La Paz, and there are multiple flights from JFK to Bogota, as we wanted to try their A330 business class and not be on the narrowbody A320 to/from JFK, we decided to take a flight with transit time around 15 hours – where we landed in Bogota around 5am in the morning and departed for La Paz around 9pm in the evening. Thus effectively giving us around 12 hours (actually a full day of sightseeing in Bogota).
I am glad we did this – Bogota and Columbia was such a great surprise and I loved it. A day in Bogota left me excited enough that I am sure I will return to Columbia for a longer vacation.
We arrived at the Bogota El Dorado airport in the early morning – we quickly passed through the immigration and customs and were very soon out of the airport. As we were coming from sea level – New York, we were careful not to run or haste anywhere. We took everything in slow motion – as Bogota is around 2500m+ elevation, you will need to acclimatize before you start doing any hectic sightseeing.
We had friends picking us at the airport and we were in good hands. I was meeting my friend after 20 years and it was really nice to see him again. For the next 12 hours we were in very good hands.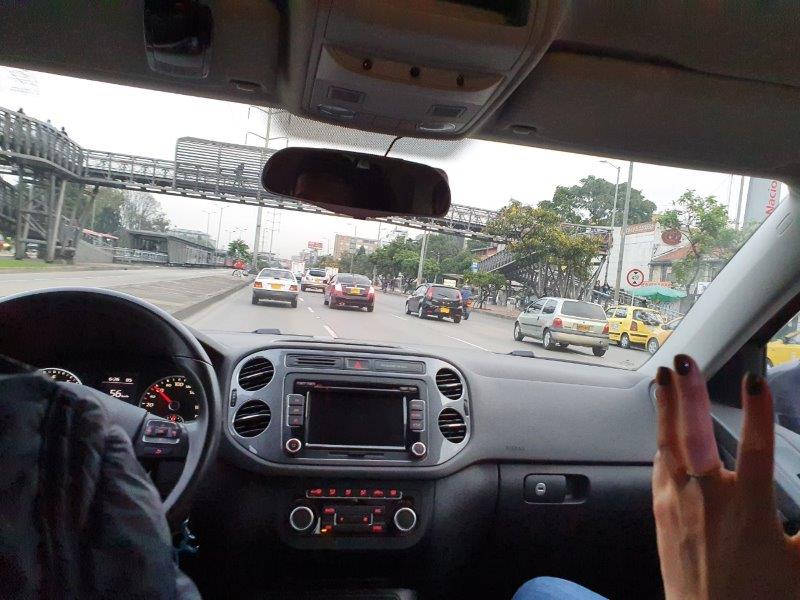 Immediately after leaving the airport I noticed the rapid bus system in Bogota. It is fabulous – and I understand why it is world renowned. Instead of investing in expensive metro/underground – Bogota has invested in a very practical rapid system, where the buses operate in a dedicated corridor (right next to the normal traffic) and offer quick and safe connectivity to the residents. the overview of the transit map is below.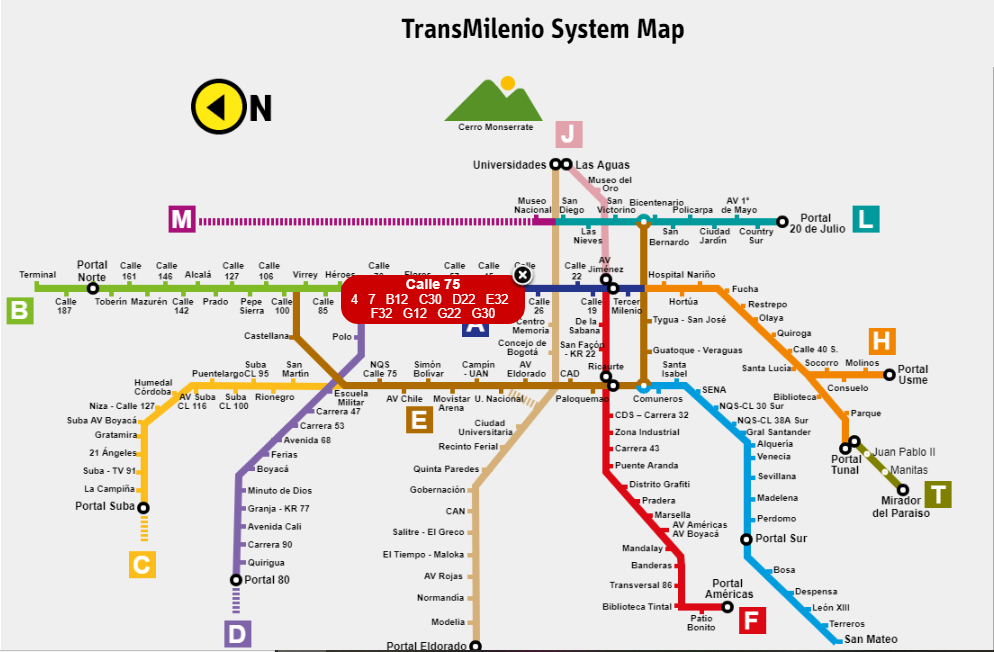 As you can see the left image – the buses have their own dedicated network and there are stations around 1 km apart from each other. The normal traffic flows next to the bus corridor and cannot encroach on the bus corridor. This saves a lot of costs, as the high costs of building underground is eliminated. I was impressed with the service – also at many of these lines I saw that there is a bike path in between the dedicated bus corridors. Thus bikers are protected from the normal traffic. Fantastic and affordable way to offer public transport.
If you are in a transit you should visit Usaqen. It is a nice little district on the northern side of Bogota. I am sure this area is hopping with a vibrant party scene during the evenings. But we were here in the morning for breakfast. We liked our walk around the cosy streets and could enjoy nice old style columbian architecture where many roadside houses have been converted into nice restaurants or bars. We started our tour at a nice square here with Simon Bolivar statue.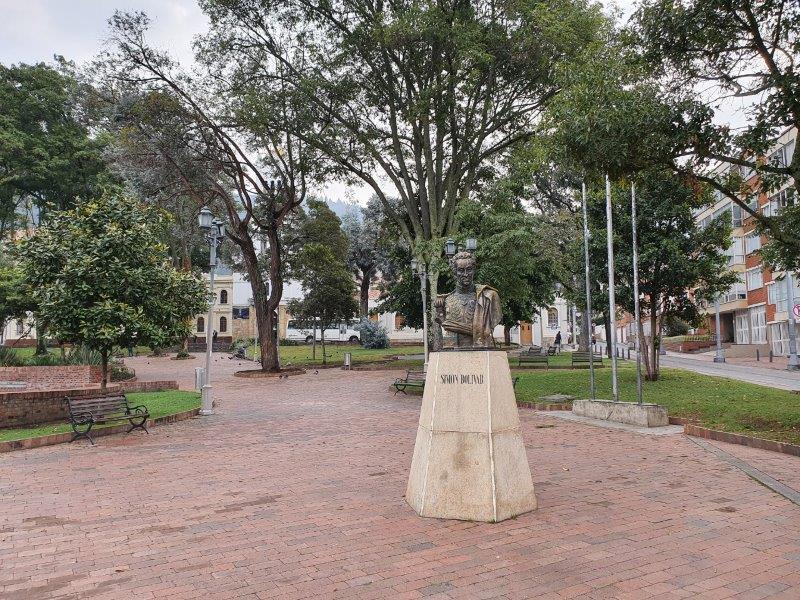 and had a healthy breakfast!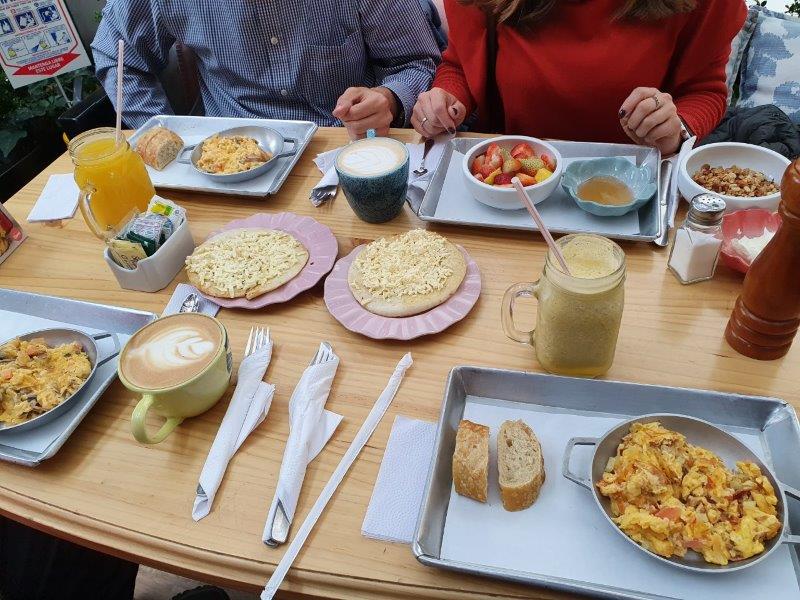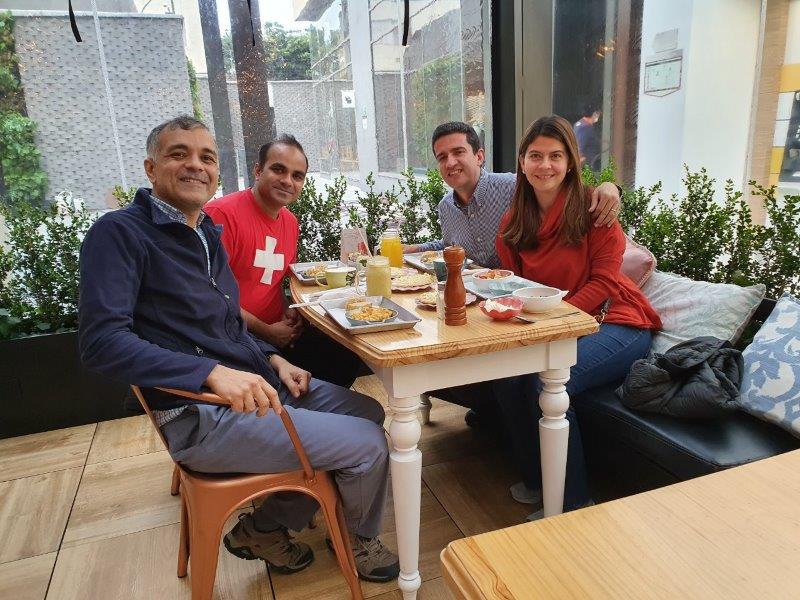 One thing not to miss during this transit is the Montserrate. Montserrat is a mountain right next to the downtown and rises to around 3150m elevation. You can use either the cable car or funicular to get to the top. The station itself is beautiful.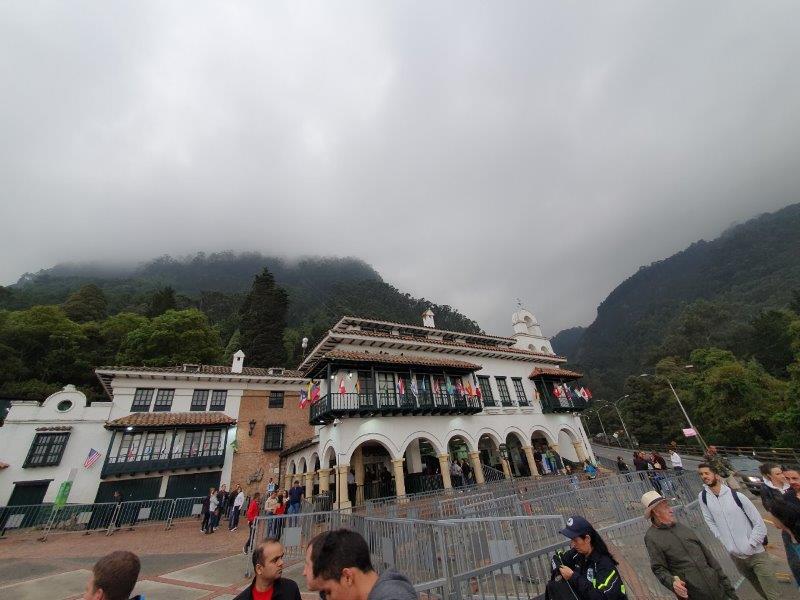 View through our funicular. It was a foggy day and we could barely see the downtown area but not beyond.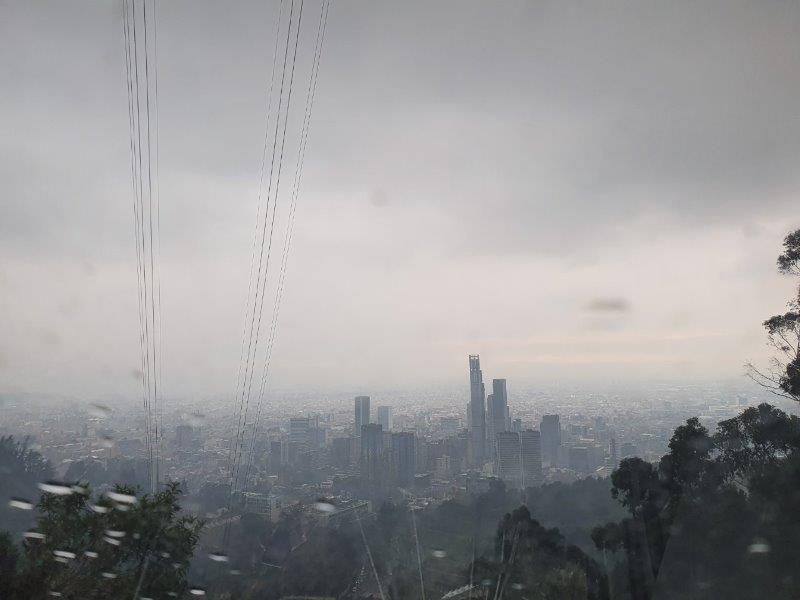 On the top of the mountain there are nice restaurants and gardens – and potentially offers a fabulous view over the city. However, given the foggy weather we had a limited view. At the peak, there is a nice church.
The highlight of our transit was our meal at a very popular restaurant called Andres. This is quite a nice joint – amazing food and eclectic decor. We went to the downtown Andres and you are immediately sucked into the carnival spirit. As I understand from our friends – you really need to make a reservation otherwise you will be waiting for a long time. Luckily, we had our rez and were ushered in soon after our arrival.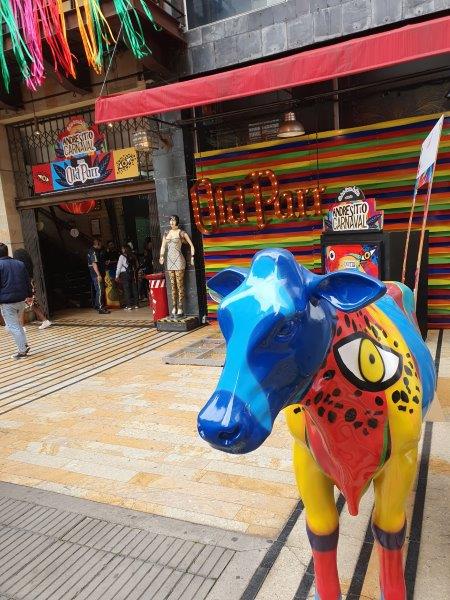 There is also a foodcourt version where you can get simple food and here you can eat without reservation.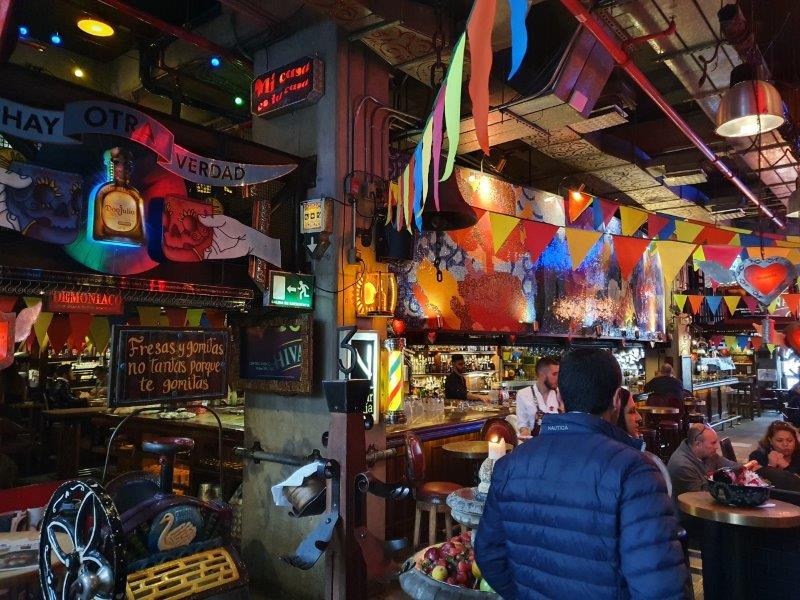 The main restaurant is 4 stories high and every floor and every corner has its own theme.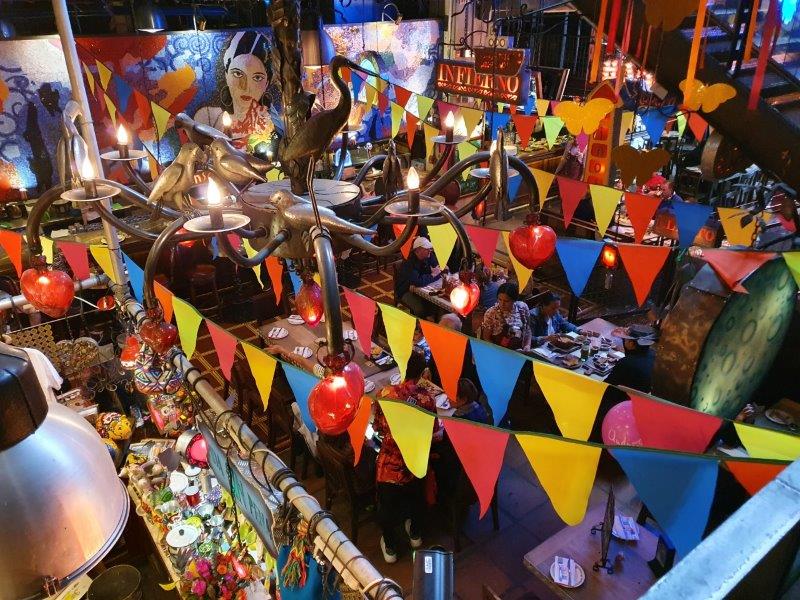 We tried many different things – from soups to empanadas, but my favorite was Beef lomo cooked to perfection and served with baked/stuffed tomato.
As were tourist, we also got a nice welcome from the hostesses, with live music to go along. Andres is truly exceptional – food and decor!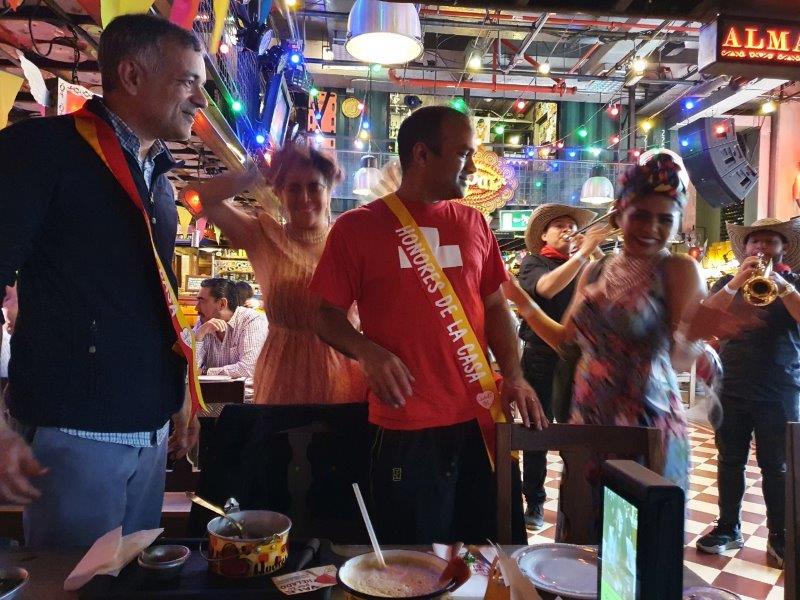 After a wonderful day in the city, we returned to the airport to complete our transit tour. We went quickly through the security and immigration and were quickly on the air side to enjoy the Avianca lounge. Our transit was a complete success. Anyone thinking of taking a layover in Bogota – please do so, you wont be disappointed.