Equipment: B777
Origin: AMS (16:15)
Destination: DOH (23:40)
Flown: Sep 2021
Cabin occupancy: 80%
This was my first flight after a long time. My last flight was in March 2020, just a week before the lockdown in the Netherlands. I was a quite excited to fly after 1.5 years and was wondering how Covid has impacted flying. I arrived at Schiphol with a train and I noticed that Schiphol is as busy as ever. There were still plenty of people flying and the airport was quite busy.
My checkin at Qatar desk was quite quick and straight-forward. Economy checkin has a long queue and I saw that checkin during Corona takes a longer time than usual as the checkin agent has to check multitudes of corona forms – test results as well as vaccinations. Luckily, I am Qatar gold and I could check in at the business counter. The check in went very smooth and I could put my 2 bags in the hold, and with a lounge card in hand I moved toward the Aspire lounge. Qatar uses the Aspire Lounge (lounge 41) at Schiphol. My earlier review of this lounge could be found here.
When I entered the lounge it was FULL. There was an Emirates flight right before the Qatar flight, and lot of those passengers were still in the lounge. However, once the Emirates flight to Dubai started boarding the lounge became empty. I enjoyed my beer in peace and could enjoy the lovely view of the Schiphol apron.
After my lounge visit, I went to the gate and I saw that checkin had already begun. Our flight to Doha was on time and the I quickly gave my boarding pass to the agent for checkin and I was practically running to the flight for boarding. I love flying and I was just happy to be on the plane.
The plane was spotlessly clean. Qatar really maintains the high quality of cleanliness it is renowned for. The burgundy color of the seats is quite welcoming and the extra blanket and pillow quality quite nice. It is nice to see that Qatar maintains such high quality, even for its economy passengers.
The seat is quite spacious in economy. I am 175cm and I could easily stretch out and not touch the seat in front of me. The monitor is big enough to enjoy the entertainment onboard.
Each seat has an electric plug and an USB for charging your devices. The remote is right below the screen and is fairly intuitive to use.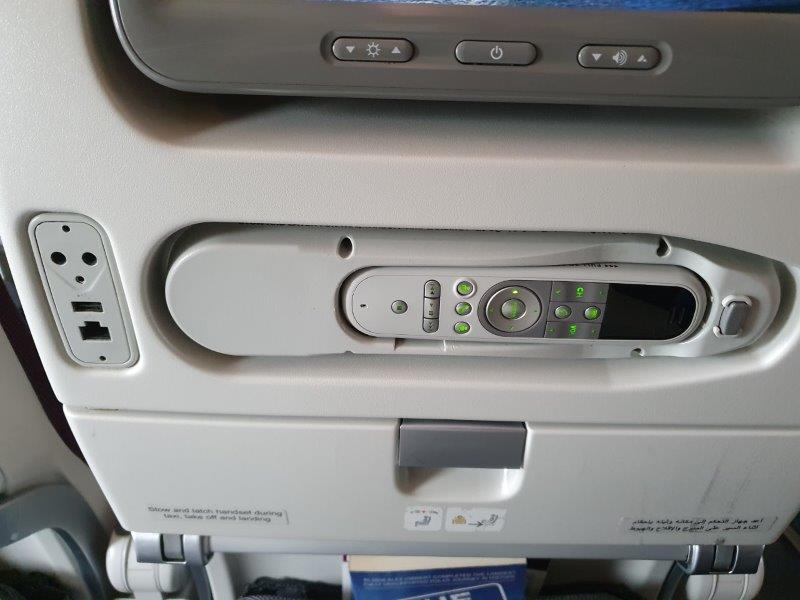 Even in economy we were given an amenity kit. We were given a face mask, alcohol cleanser and gloves. Quite a helpful amenity kit, during the covid times.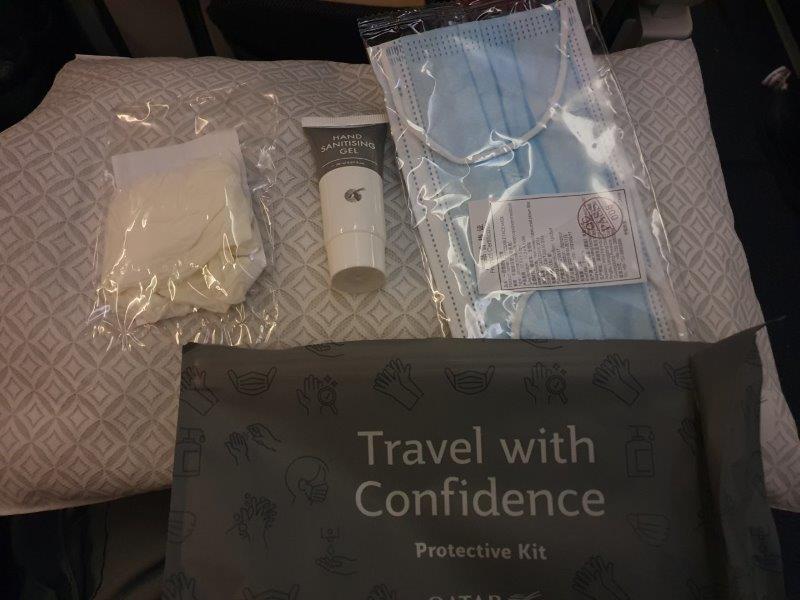 Right after take-off we were given a drink and snack. The cabin service was quite friendly and being a Qatar gold the purser as well as the flight attendant stopped by my seat to welcome me and let me know that if I need something I shouldnt hesitate to contact them. It was a lovely gesture.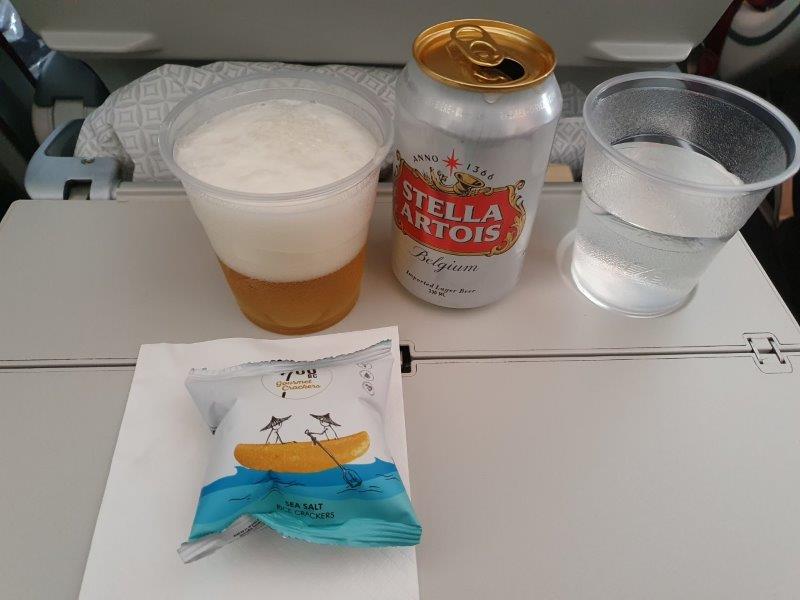 After, almost 2 hours into the flight we were served the main meal. Roughly around 18:15 dutch time. Perfect dutch dinner time 😉 I chose the lovely Indian Biryani. It was fantastic, and very tasty. Qatar does have a great soft product – specially its food and service.
After the meal service there was another quick drink service. However, I could see that many people were getting tired and sleepy and the lights were dimmed quickly thereafter. Throughout the flight, the flight attendants made sure that everyone is comfortable and well fed. There were plenty of drink rounds and an hour before our landing in Doha the flight attendants distributed chocolates to all the people as snacks.
Overall, it was a lovely flight and I am impressed how well Qatar treats its economy passengers. The only problem with the flight was that I had to keep my face mask on, throughout the flight. Ofcourse these are Covid times and there is noting Qatar can do about it. Hopefully, as more and more people get vaccinated we can do away with the face masks.