Equipment: A320
Origin: AMS (10:00)
Destination: LHR (10:25)
Flown: April 2022
Cabin occupancy: 100%
Our trip was in April 2022, when the chaos at Schiphol had begun. Fortunately, we were flying on Sunday and not that Saturday. The school vacation had just begun in the Netherlands, most of the corona restrictions were cancelled and people could travel once again. However, the Dutch airports were not prepared for this onslaught. The day before we were supposed to fly – there were multiple cancellations and huge delays in Schiphol. That evening we were watching news on the TV and while looking at the chaotic and sad scenes (of the passengers/kids) who had missed their flights – we were definitely nervous. We decided to head to the airport ahead of time.
We headed to the airport a bit early, but thankfully as we were flying British Airways and not KLM – we did not have any problems checking in and going through security and immigration. Being a Oneworld Gold card holder we could quickly drop our bags at the business class counter and headed to security. One of the privileges of being an elite is the priority check-in.
At the check-in we were told that the British Airways lounge in Amsterdam is closed and we should head to the Aspire lounge. I asked for a lounge invitation and the check-in agent said they dont have one and my boarding pass would be enough. I was a bit surprised with this reaction. I have been to that lounge earlier and I was always asked for an airline invite. Anyways, all's well that ends well. We headed to the lounge and lo en behold, we were welcomed with our boarding passes + my gold card. The lounge agent was very friendly and welcomed us to the lounge. What a pleasant surprise.
We had a short break there and headed to the gate. Knowing the chaos of the day before, I wanted to be on the plane asap. The flight was on time, and even better the boarding took place promptly. The flight had 100% load – completely full. I admired the flight attendants who helped passengers to stow their luggage quickly and we were ready for departure.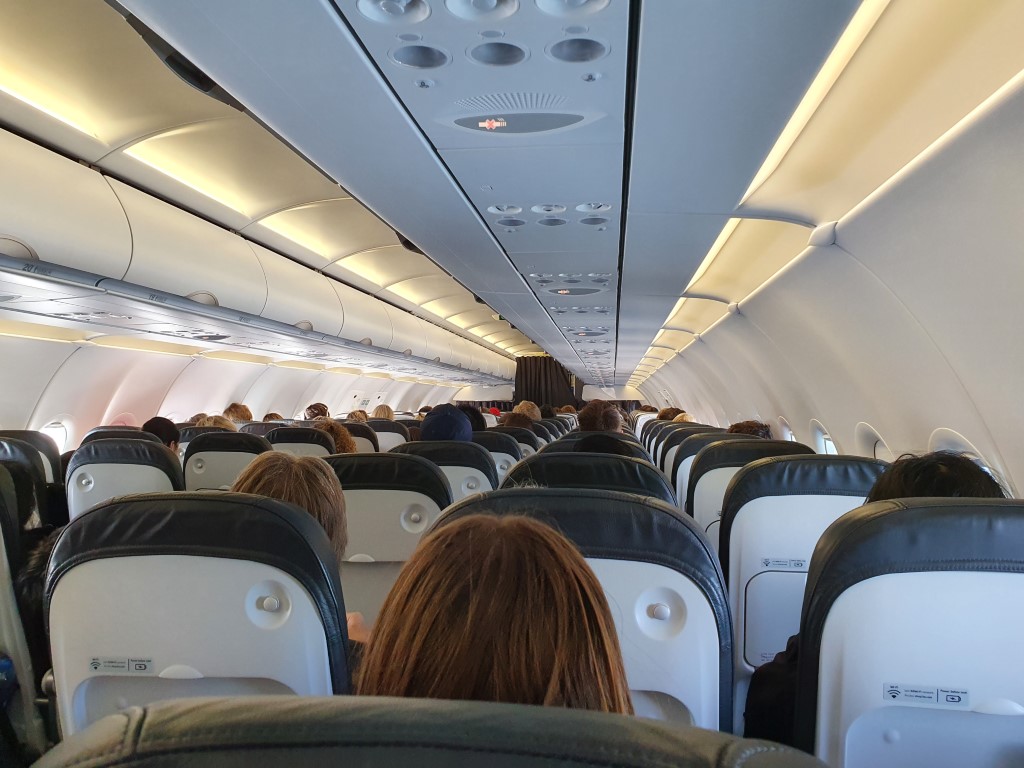 For this short hop to LHR, BA had their A320. It was in a pretty good shape and kept clean. The leg space was decent and I didnt feel cramped at all.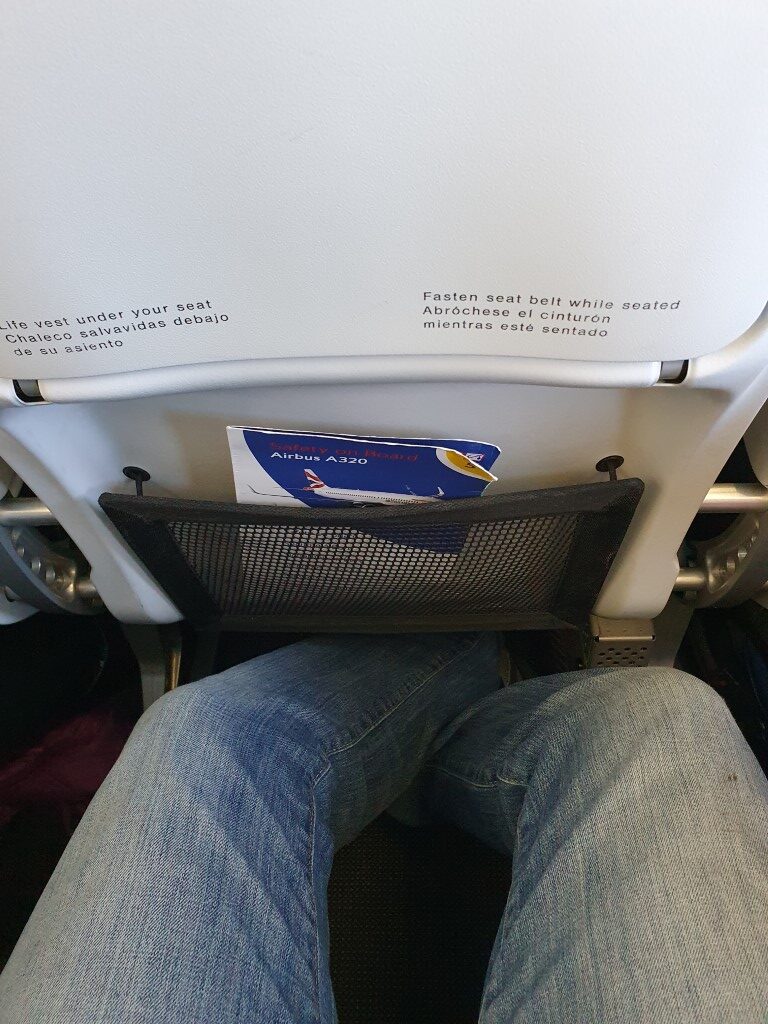 There was wi-fi onboard, which was not free and for a short flight I wasnt planning to buy any pass 😉 I was surprised to see that each seat had a power adapter.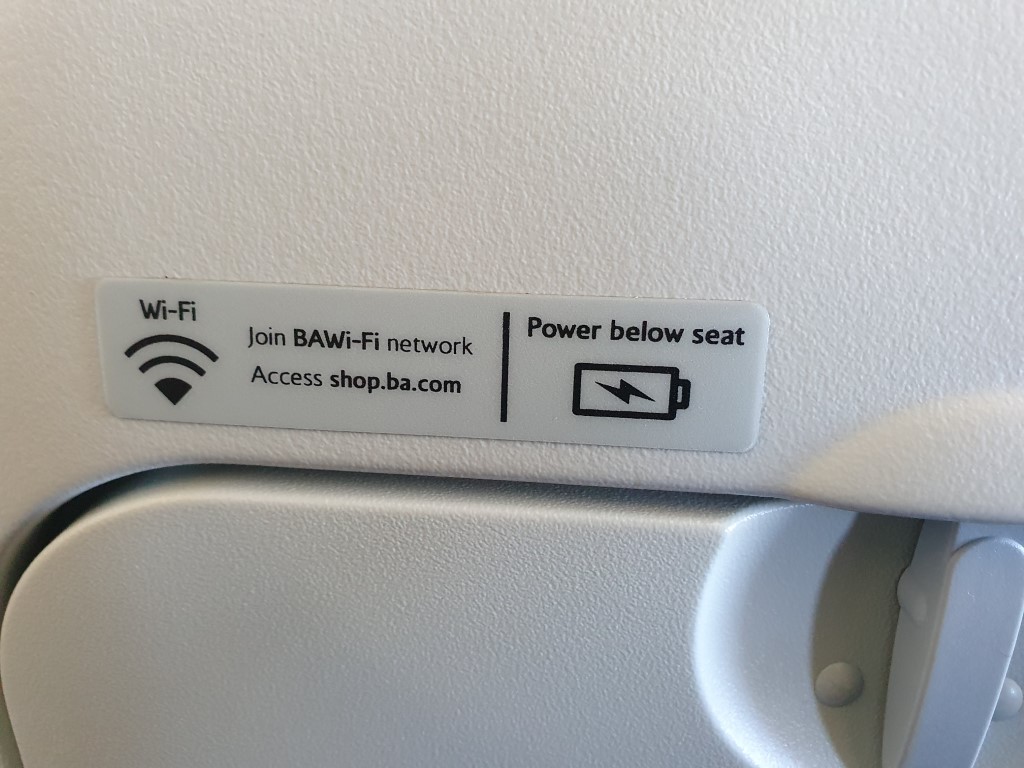 Immediately, after taking off the onboard service begun. We were offered a bag of chips and a bottle of water.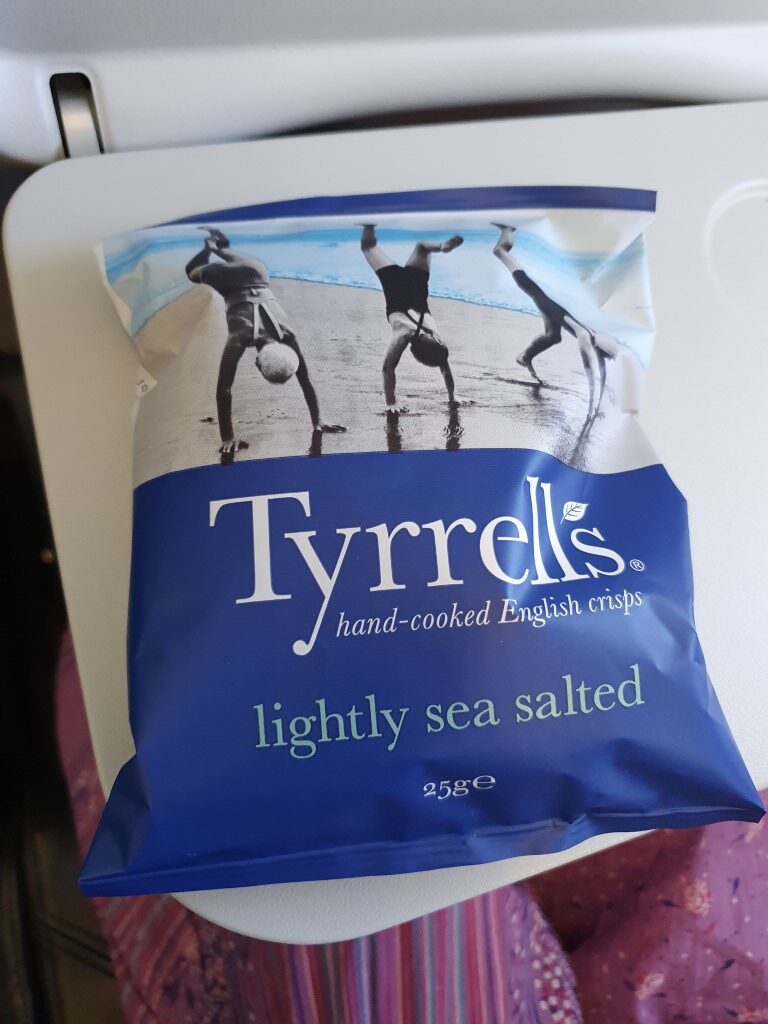 It was a lovely day to fly – the sky was clear and most importantly there was no congestion at Heathrow. We landed ahead of time.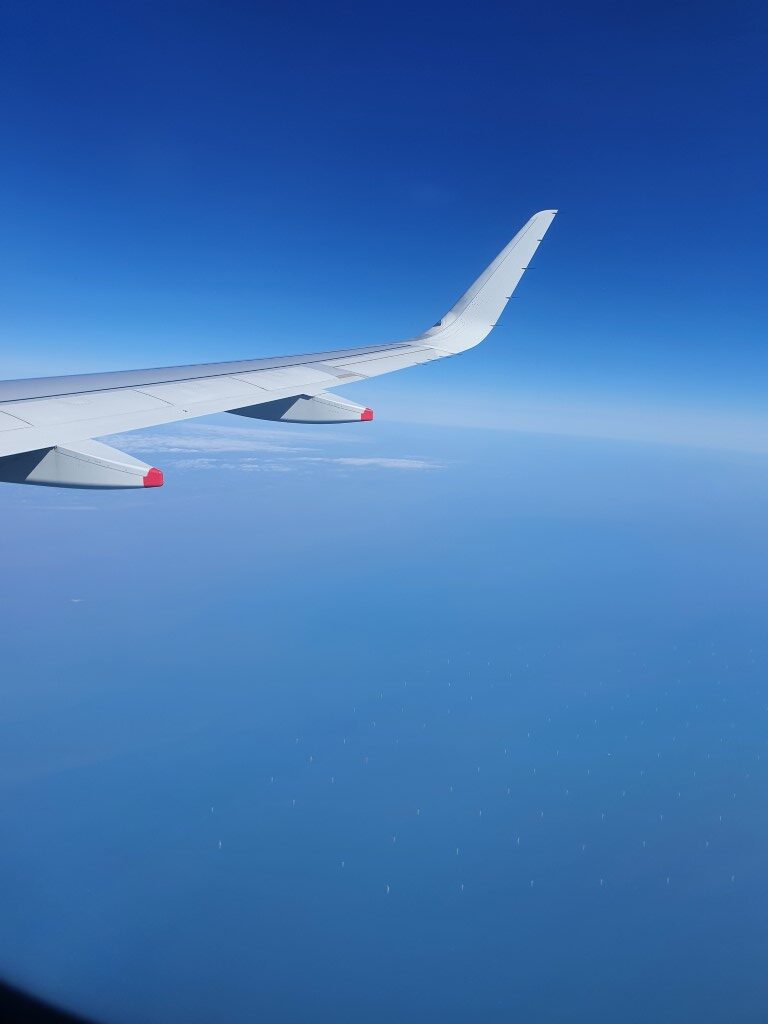 BA did pretty well for such a short flight. The FAs were friendly and competent – ensuring ontime departure and making sure we had a short snack and drink onboard, and before you know, we were in London!