Equipment: 777-300 (Qsuite)
Origin: DOH (08:00)
Destination: AMS (14:00)
Flown: Oct 2021
Cabin occupancy: 70%
I woke up at the Al Mourjan lounge in the morning and walked to the boarding gate. I was really hoping that this time I get the 777 with Qsuites. I have been wanting to fly the Qsuites for quite some time. However, a few times earlier Qatar changed their equipment at the last time and I was stuck with a normal business class. Once I remember I had selected the Qsuite seats and walked to the plane while boarding as if I will be sitting in one – but unfortunately it wasnt to be. However, today was a long time coming.
The flight boarding was done through a bus. It was a lovely morning in Doha – I boarded the plane and was amazed to see a qsuite equipped business class.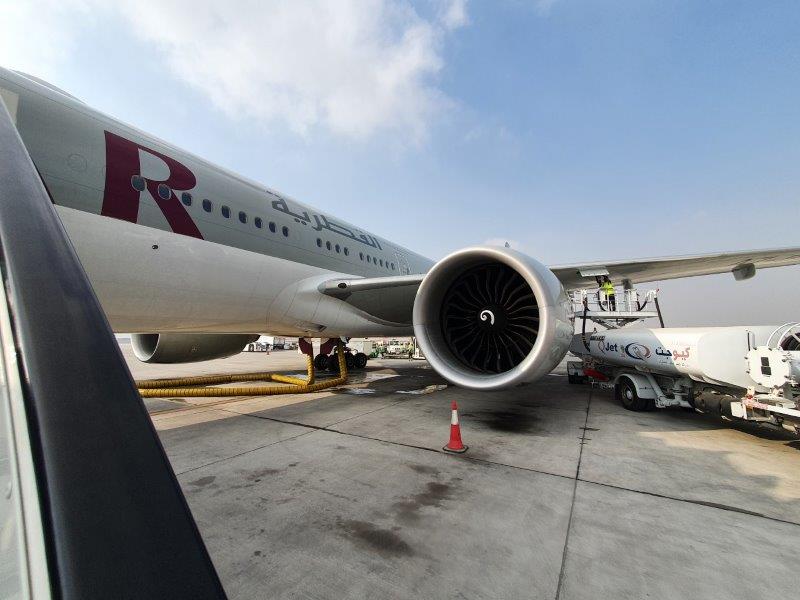 As usual Qatar offfered their welcome drink. I chose their lime and mint drink. It was refreshing as ever. I was jumping with joy that I was about to fly their Qsuite 😉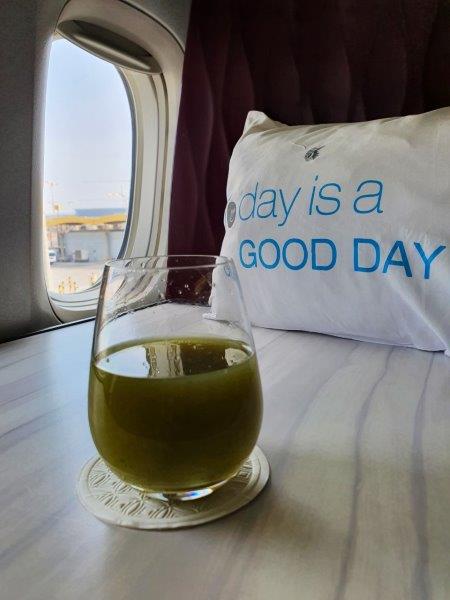 What a lovely seat. I had chosen a single window seat – forward looking. I had 3 full windows for myself and a spacious room with a lot of storage. I popped my bag in a short storage room next to my seat, which also had a bottle of water…if need be.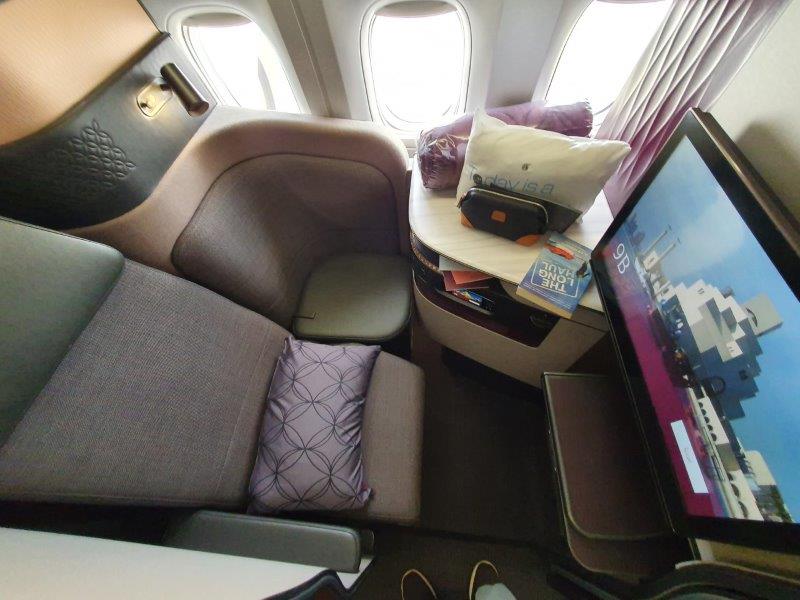 The middle seat are offered as a twin – so if you are flying together you could sit together. It is a lovely space.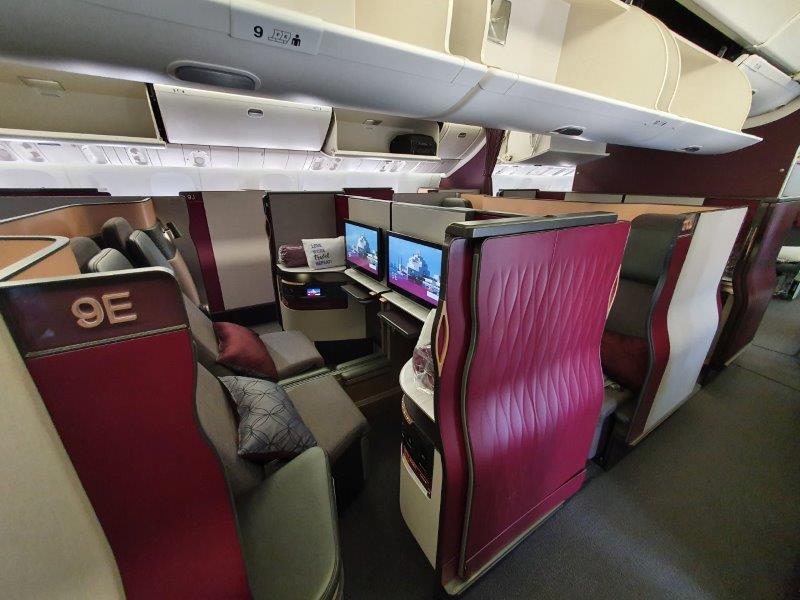 Qsuite seat is quite spacious, and I could stretch easily and still there was enough room to spare.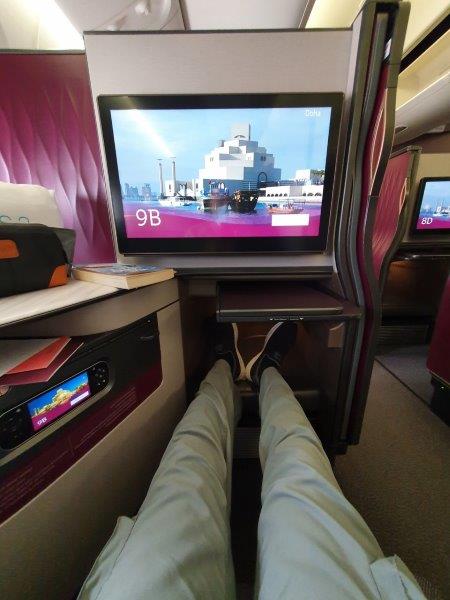 The menu for the flight
I chose the Chicken Maqboos (an arabic version of the Biryani) that was lovely.
The dining table is below the wide screen. Plenty of connections, for your gadgets.
Once boarded we were offered amenity kits. However, no Pyjama was given for this day flight.
The lavatories are roomy and kept very clean.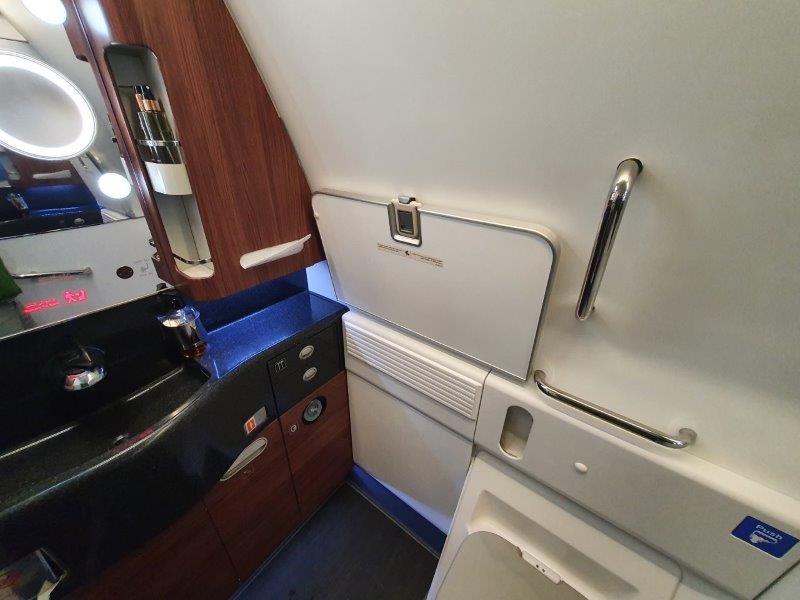 After the flight took off, we were offered an aperitif with warm nuts. I chose a beer – thats what I love.
My lovely poached Lobster appetizer. yum yum. It was quite tasty.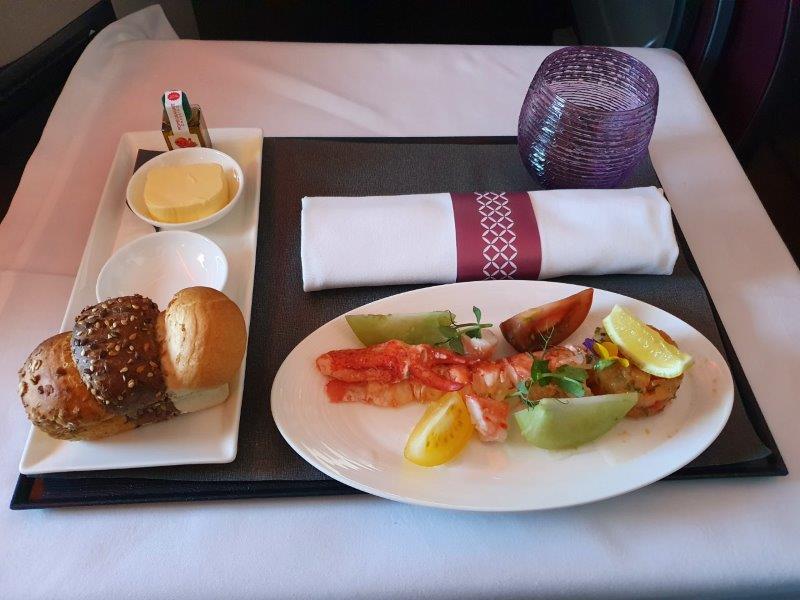 The chicken maqboos was lovely. The chicken tender and soft, while the rice was nicely cooked.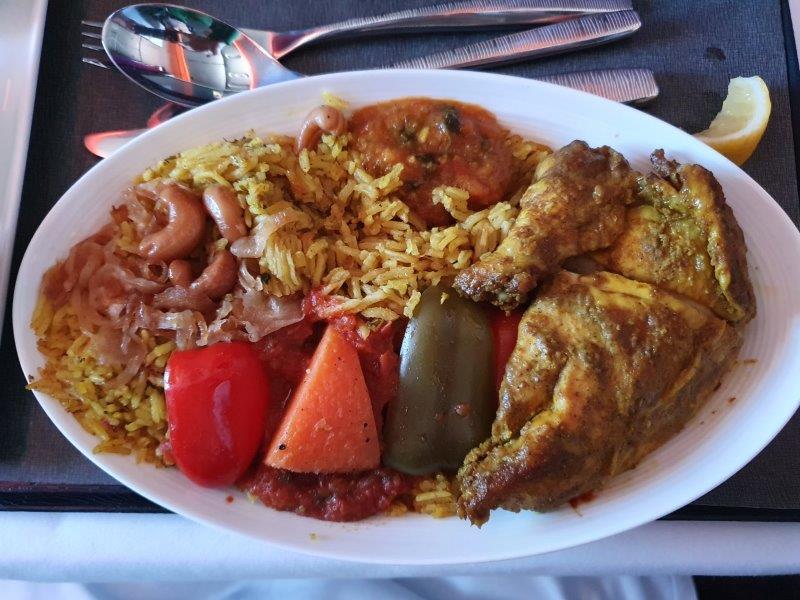 The Qsuite lived upto its hype. After a lovely meal, I could close my door and enjoy my movie, with great privacy.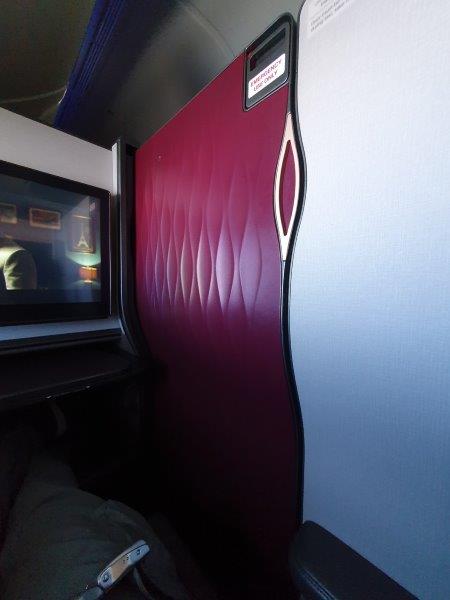 I love the doors to each suite. Qatar really managed to create a lovely product.