Equipment: A320
Origin: BOM (22:05)
Destination: DOH (23:05)
Flown: Oct 2021
Cabin occupancy: 90%
After my lovely stay at the Adani Airport lounge at Mumbai, I headed to my gate for boarding. I saw it online on flightstats that it is gonna be a narrow-body A320 for the short hop to Doha. However, given the fact that how notorious about last minute equipment change I was still hoping to see a wide-body for this flight. However, that was not to be and you could see our A320 getting ready for boarding, below.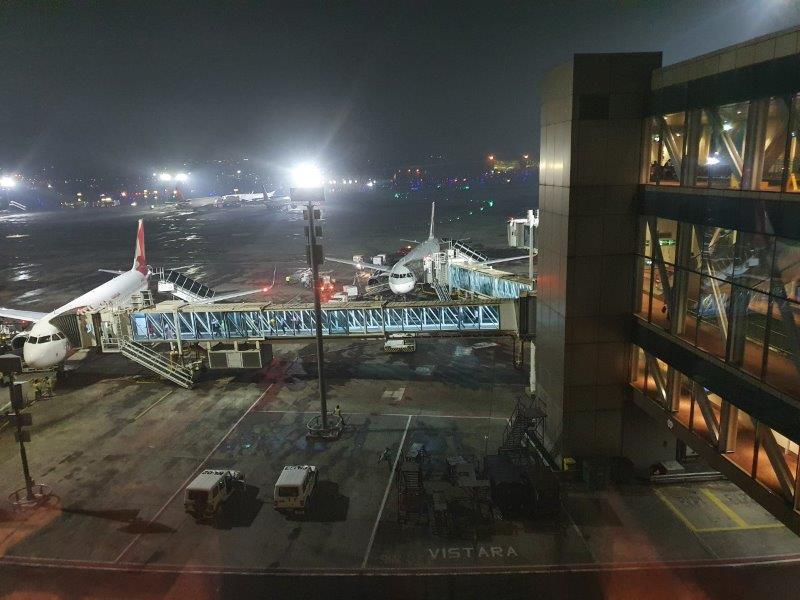 The boarding was quite peculiar – first all the economy class was boarded and once the economy class was settled the business class was invited for boarding. Also for the flight to and fro from Mumbai Qatar Airways gives a special overall suit for the middle-seat seated passenger. The photo below shows how it looks, which was actually taken on the Doha to Mumbai flight. Qatar also gives a face shield and requests passengers to wear both shields and mask throughout the flight.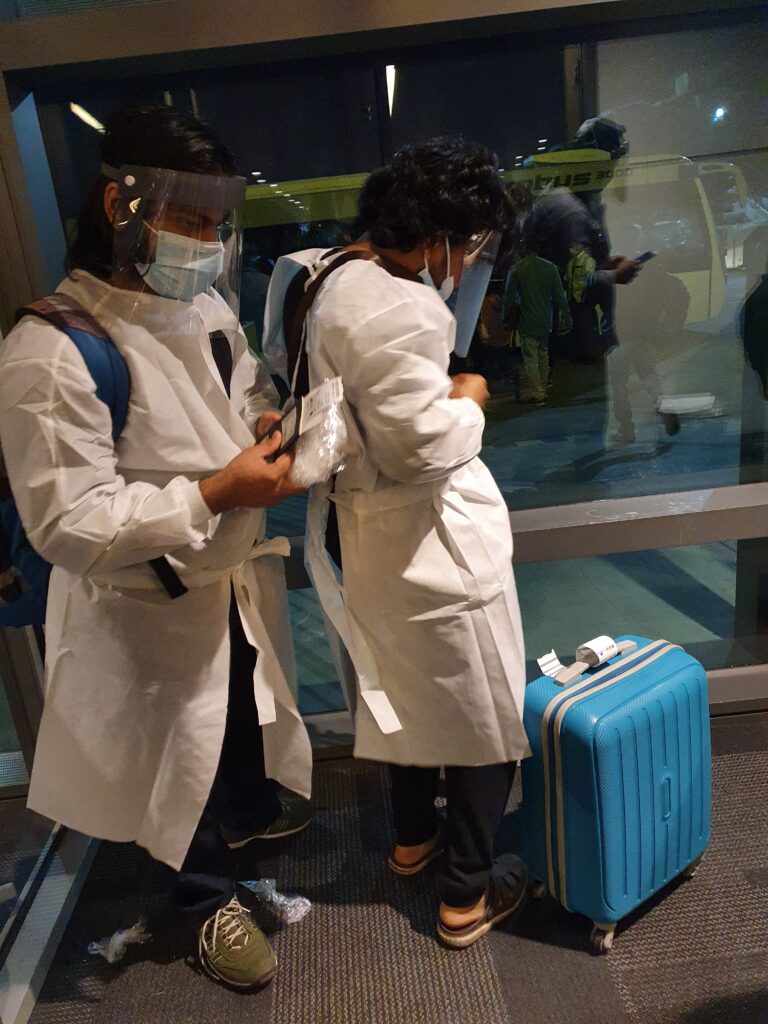 Once onboard I was impressed with the small business cabin. Although it is a narrow-body airport – Qatar airways offers a full-lie-flat seat for all passengers. I am impressed by the way they manage to do so.
The screen is of decent size as well, and the entertainment options plenty. At no point I felt cramped for space. After the boarding was completed the flight attendant introduced herself and gave me the special mint & lime welcome drink. It was absolutely gorgeous.
For the dinner this evening we had 3 options, chicken, fish and veg. I took the Chicken with basmati rice. It was the Arabic version of the biryani.
Plenty of drink options today… However, I was happy with a nice and cold Stella.
Just behind the head-rest there is a small storage area. Where you can store water bottle or the amenity kit. The Amenity kit was quite basic, but fine for a short 3 hour hop. Behind the head rest you will also find an USB charger and place to keep your mobile/tablet.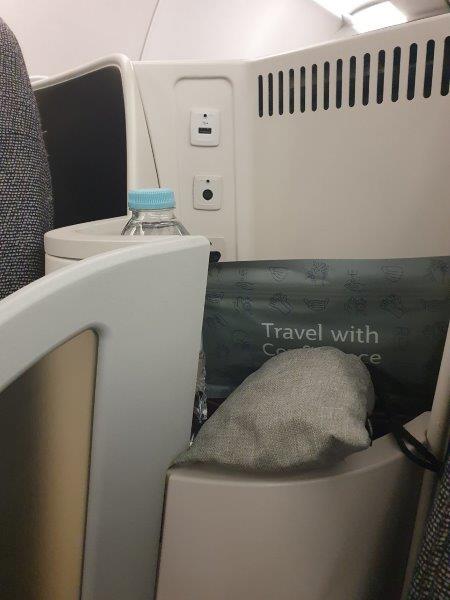 The seat was quite comfortable and becomes lie-flat if needed.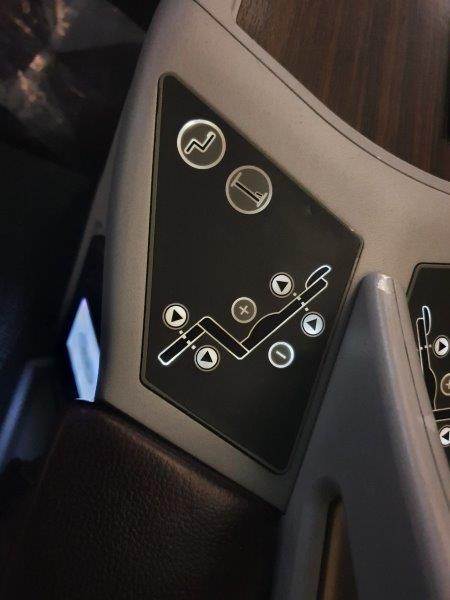 An hour into the flight we started the main meal service. The appetizer was lovely – especially the shrimp and scallop 😉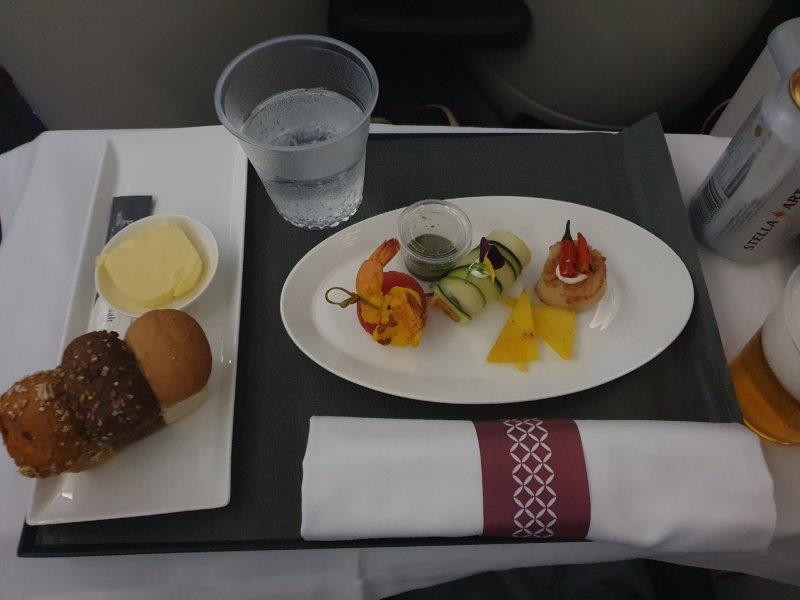 After stuffing myself at the Mumbai lounge and the appetizer, I was full and was unable to enjoy my lovely Arabic chicken biryani. I tried my best to finish it, but it was impossible. However, the few bites I ate were quite tasty.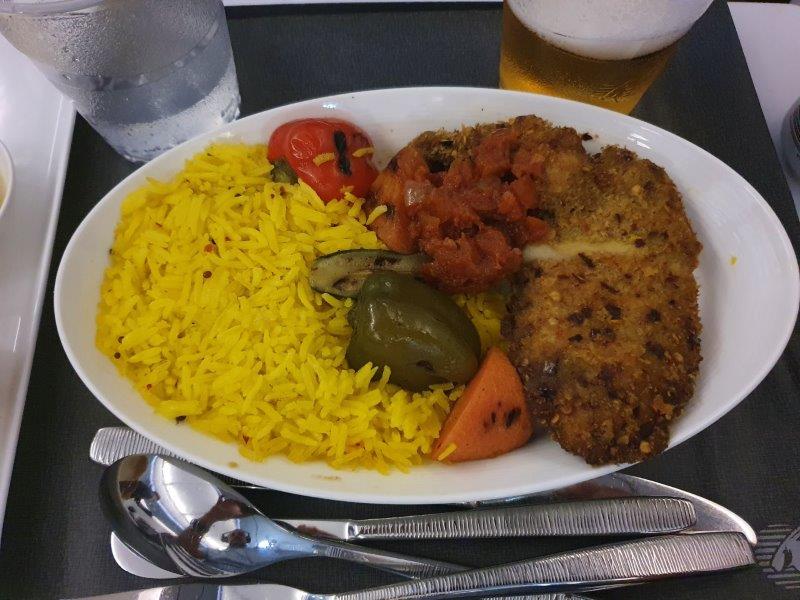 In all, a great flight. For a short flight between Doha and Mumbai – Qatar does offer a full fledged service. The food and drinks onboard are great. The cabin very clean and the crew friendly.