This Admirals club is located in Terminal 3, Concourse G, Opposite Gate G8, After Security. We were flying to Toronto with AA and this admirals club was located right next to the departure gate.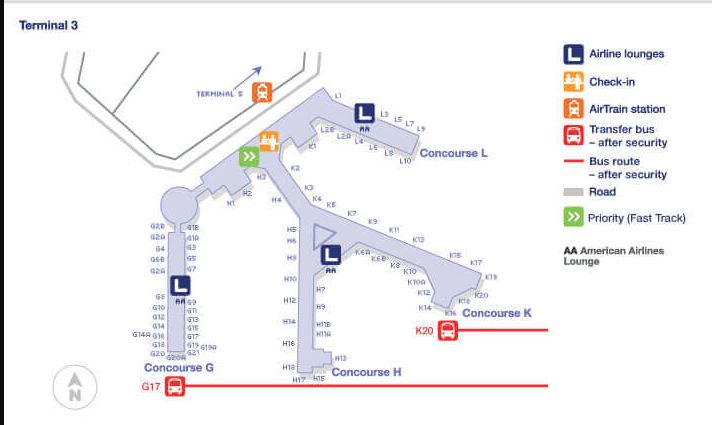 It is a nice little Admirals club and the lounge agent was truly friendly and welcomed us with open arms. We entered the lounge with my Oneworld Sapphire card (QR Gold).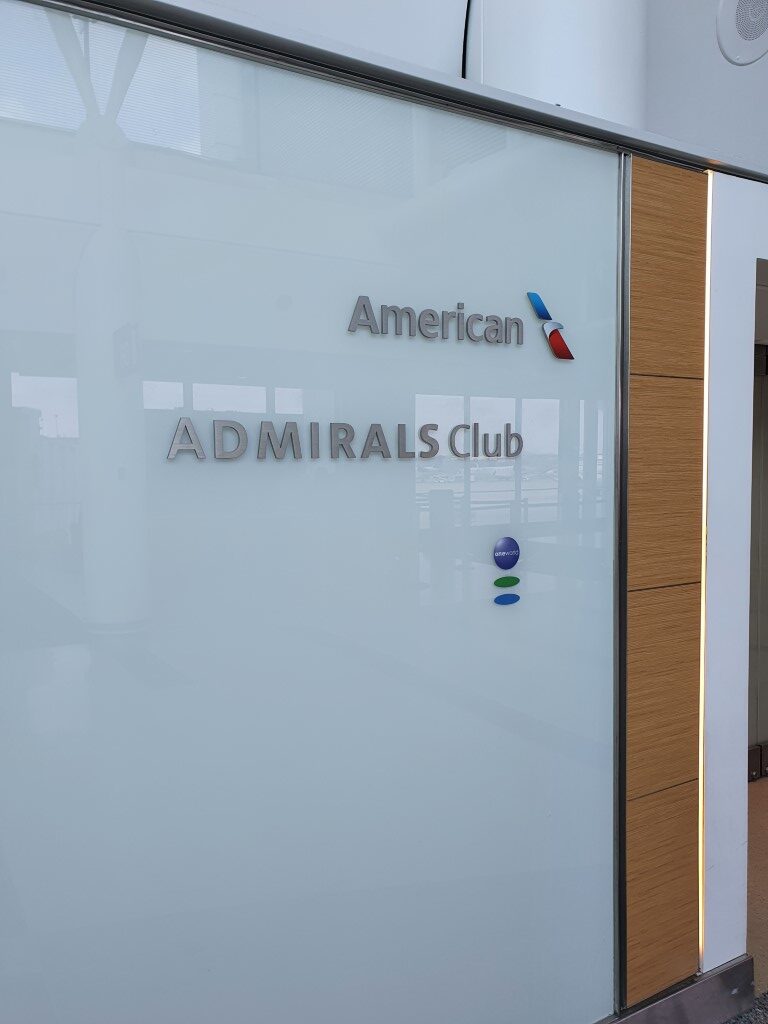 The lounge could be divided into 2 sections upon entry. If you go to the left, after entering you can go to the sitting and relaxing area. There are nice couches along with tables to relax and have a short snack and drink along. Most of the couches have a power outlet next to it to charge your electronics.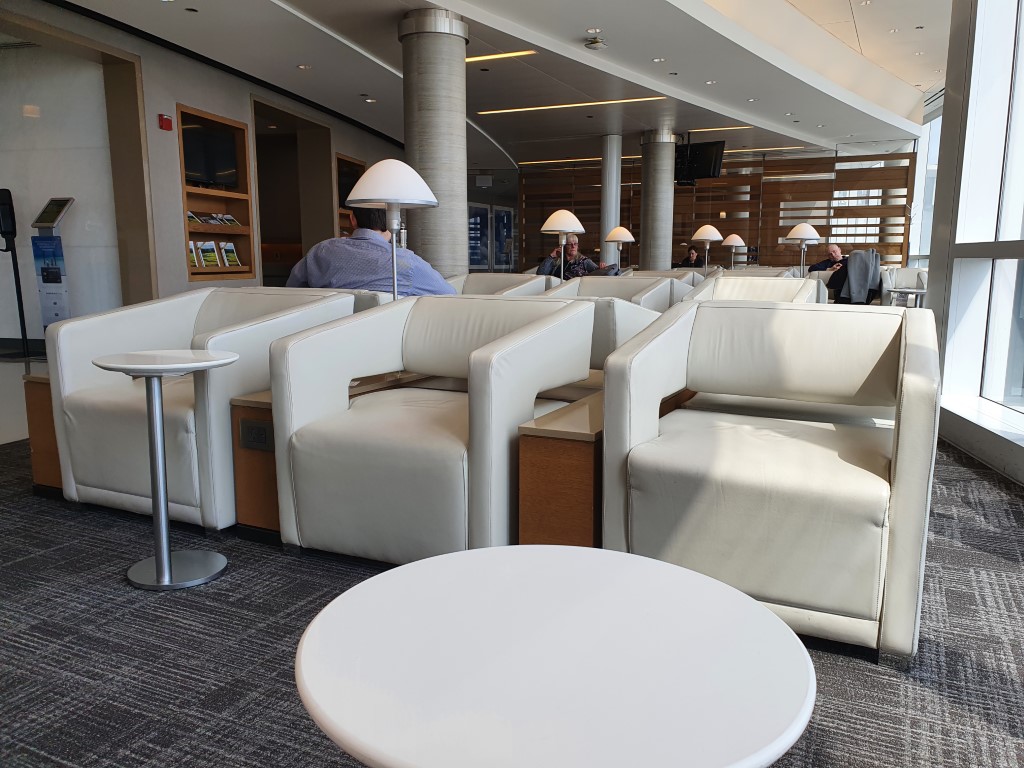 In the center of the sitting area there is a screen with flight departure information along with some magazines for perusal.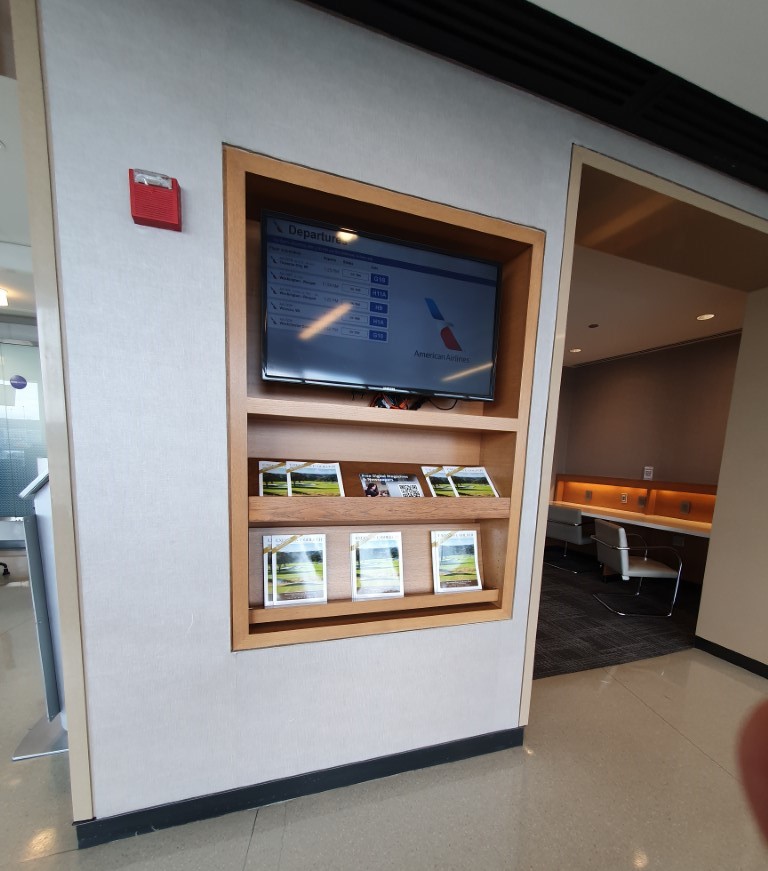 Behind the screen there is an office area for hooking your laptop as well as having a meeting. There are printers available to carry out last minute printing before flying out too.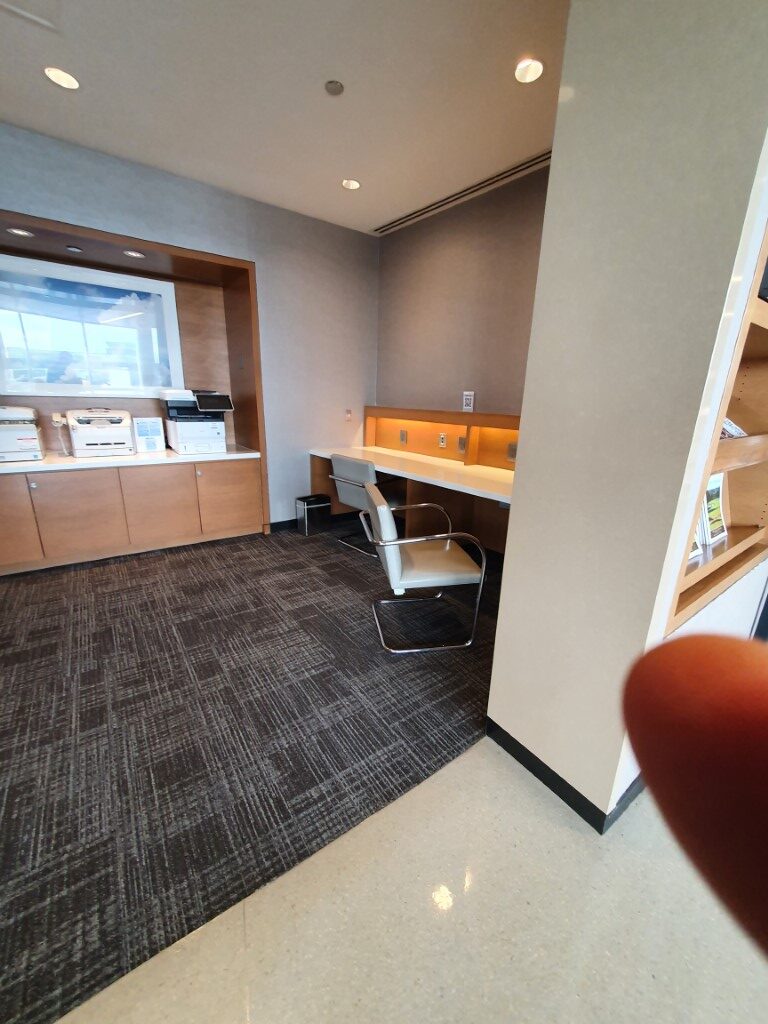 The dining (or food and bar) area is to the right after entering the lounge. There are plenty of round tables as well as a long table along the window. The area gets nice natural light and has a great view of the terminal. There is a bar at the end of this area. There are a couple of lounge attendants who are willing to serve you drinks and cocktails. Apart from some basic beers and wines, most of the drinks are paid in the bar.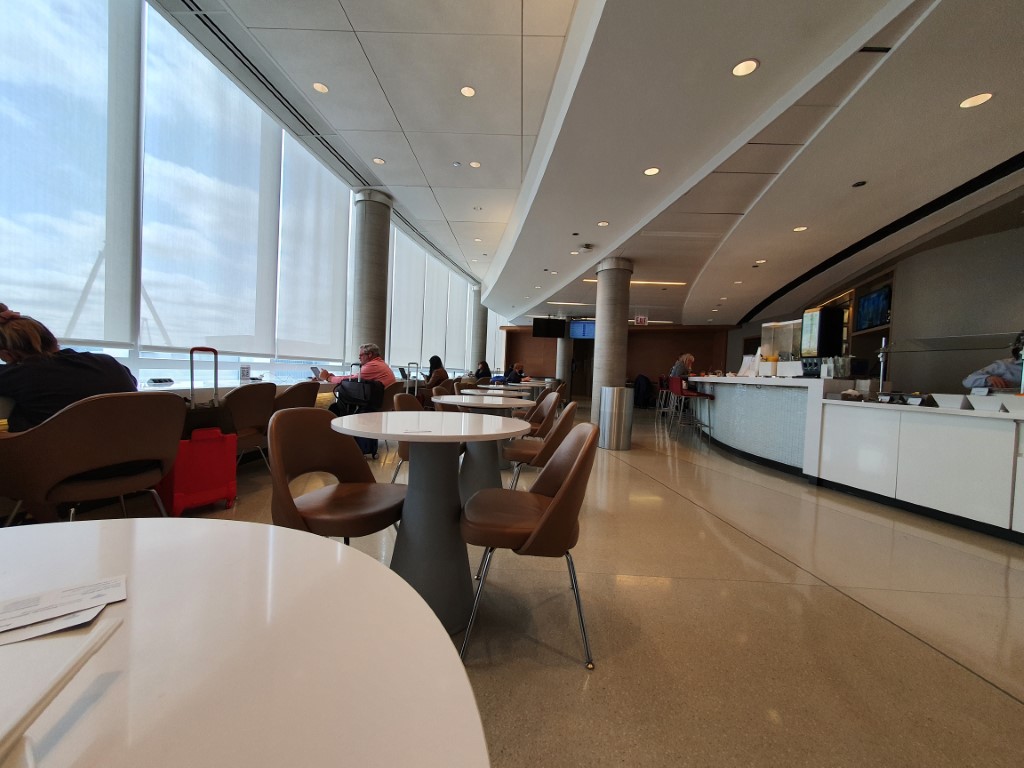 There is a coffee and tea machine to choose what you wanna drink.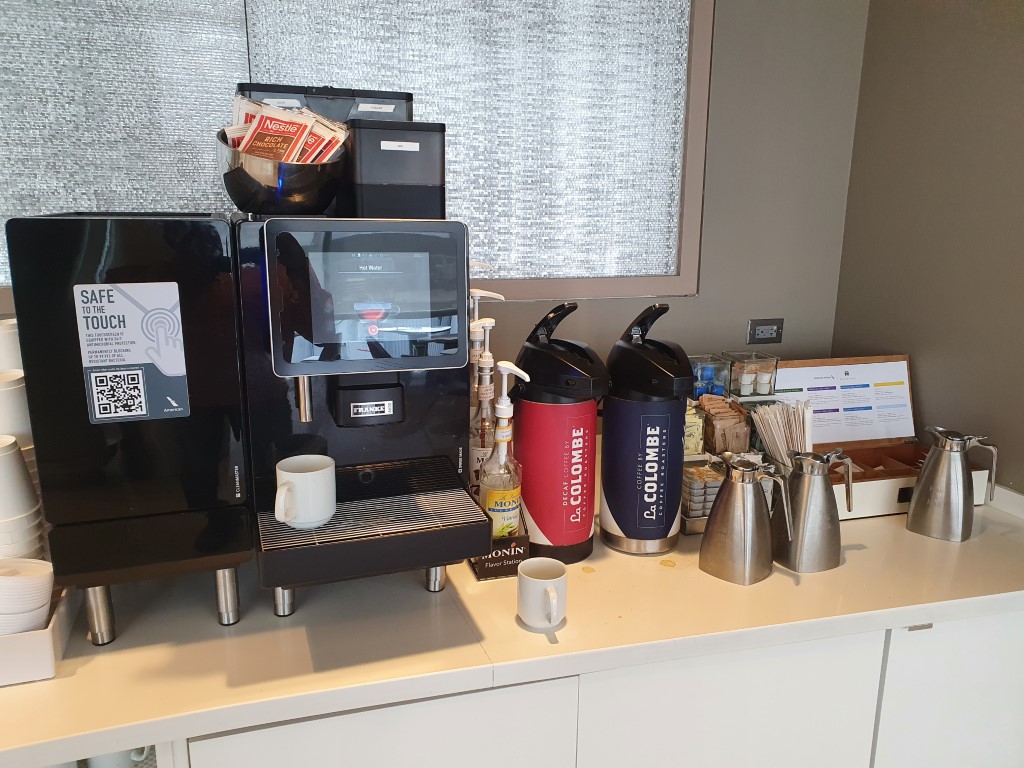 Food options are limited to cold options, along with some soups to go along. Luckily there is a toaster and you could use that to warm bagels and bread. I was quite happy with these options as there were some nice bagels on offer and I could toast them and enjoyed them with nice jams.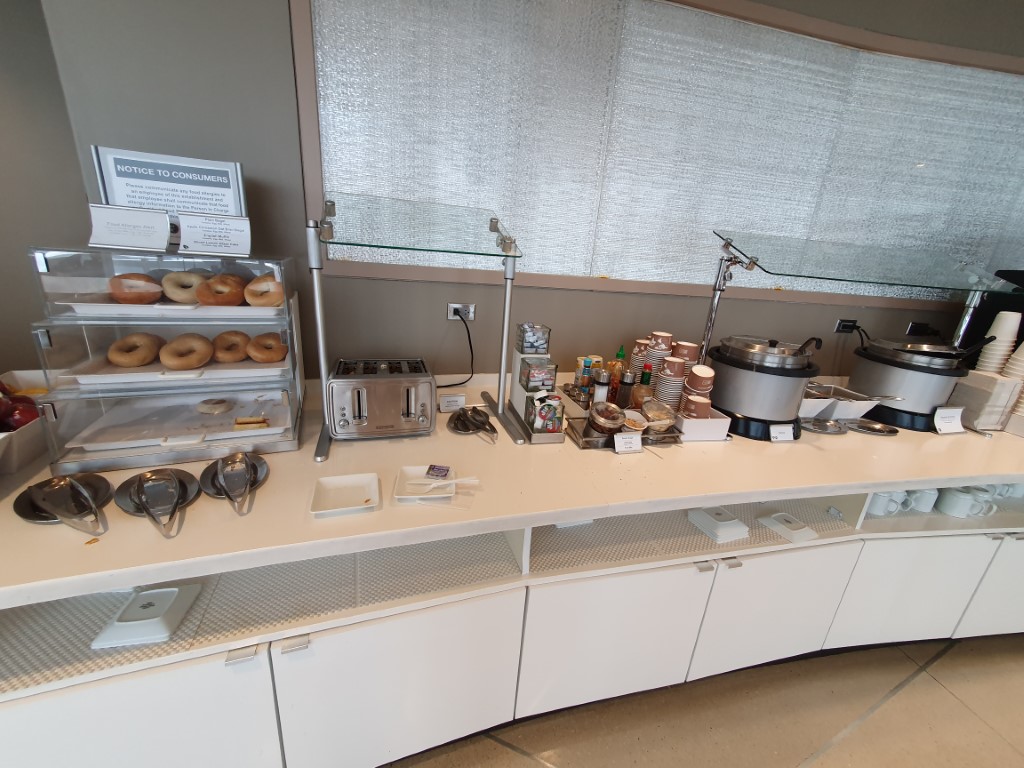 This is a nice little Admirals club at one end of the Terminal 3. I was very happy with my short stay here. the lounge attendant who welcomed was quite nice and also the people who were working in the lounge kept the food options replenished and kept the lounge clean. If you dont expect a lot from this lounge, you will be pleasantly surprised.