Equipment: 787
Origin: LHR (15:30)
Destination: ORD (18:10)
Flown: Apr 2022
Cabin occupancy: 100%
Traveling in First class is always going to be fun. After our long and fun stay at the Heathrow Concorde room, we proceeded towards boarding. We were departing from B gate, so we had to take the train from the main terminal. When we arrived, the boarding was just getting started. As we were flying first, we could use the priority boarding and we were on our way to a beautiful and spacious BA First Suite on their 787. The cabin is roomy, as there are just 8 First class seats. The colors are warm and simple. After the eclectic Concorde room, this was a subdued color scheme. Not that anything is wrong with it 😉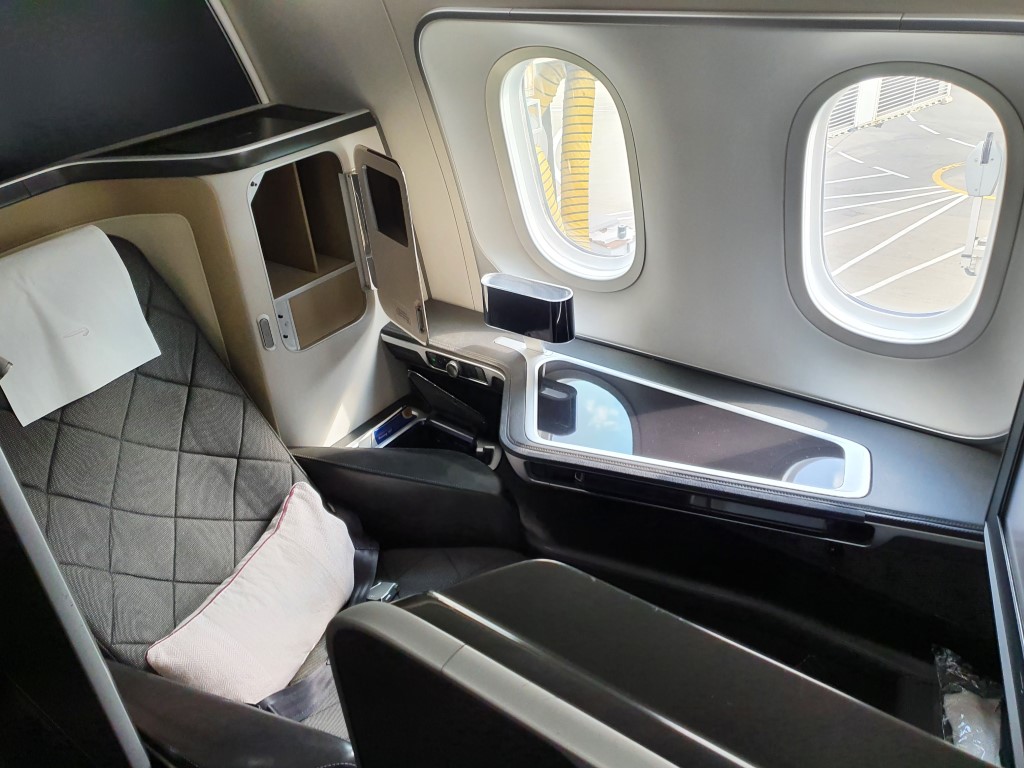 We were sitting in the middle 2-Seater. Above these seats there are no storage bins and the ceiling is higher. Thus, giving even a more roomier feel. The seat is spacious and there is plenty of leg-room and space to move around.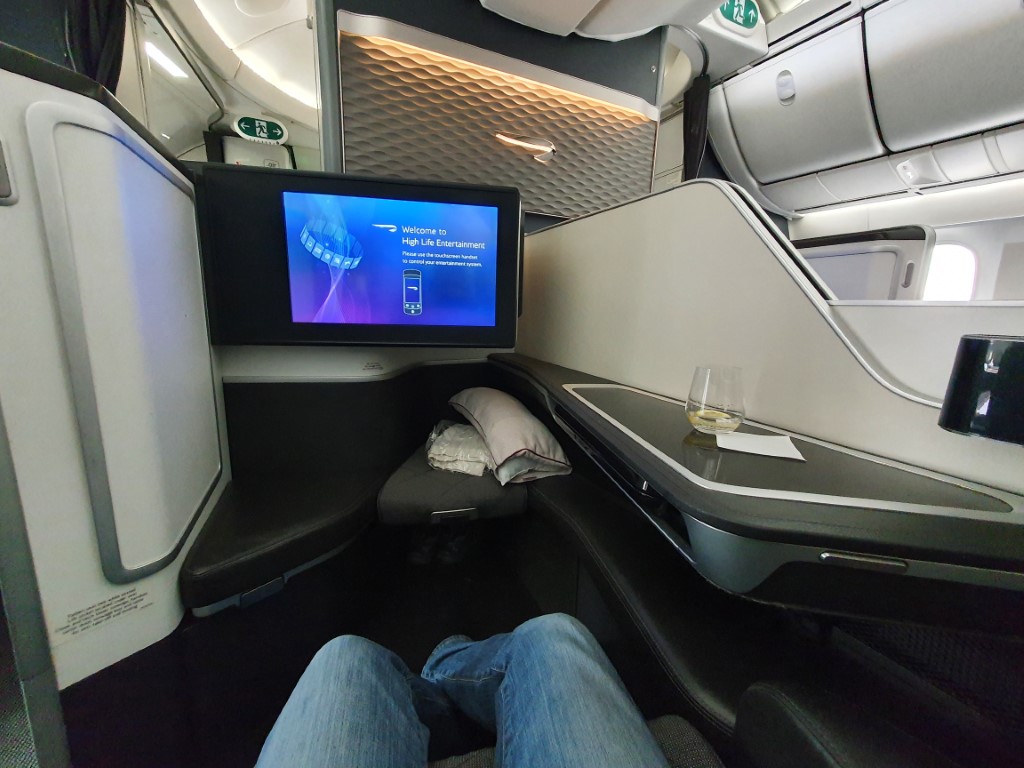 The seat and the seat-rest.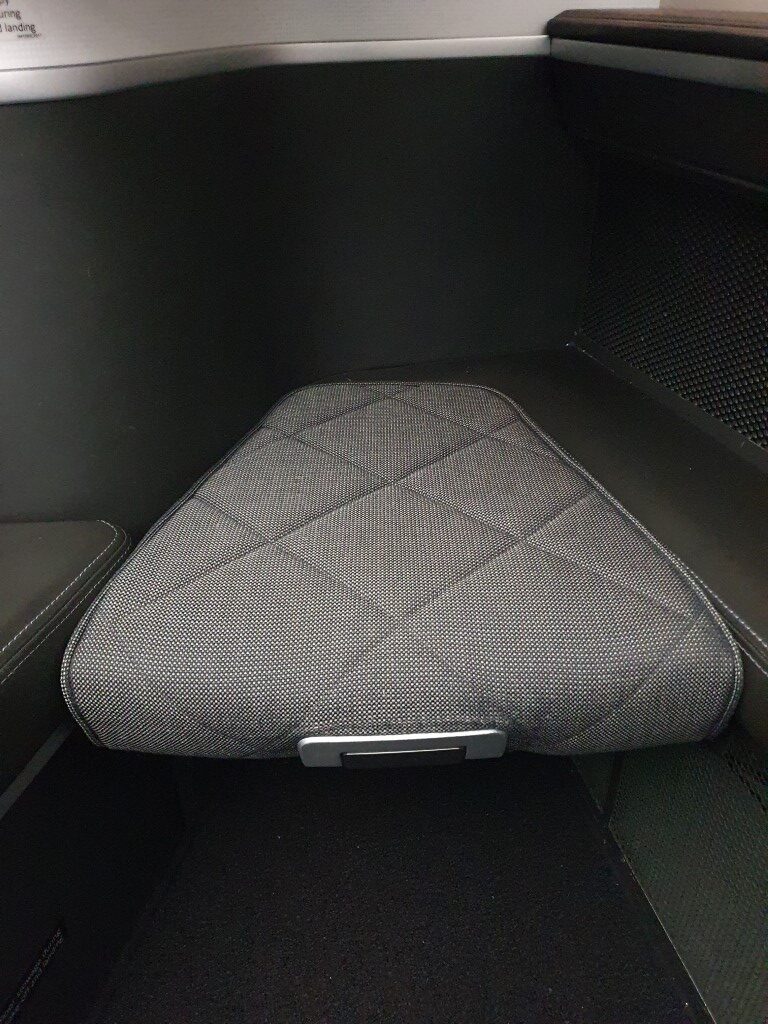 Next to the seat, there is a small ottoman and there is a storage bin under it. Nice place to keep your shoes or small bag.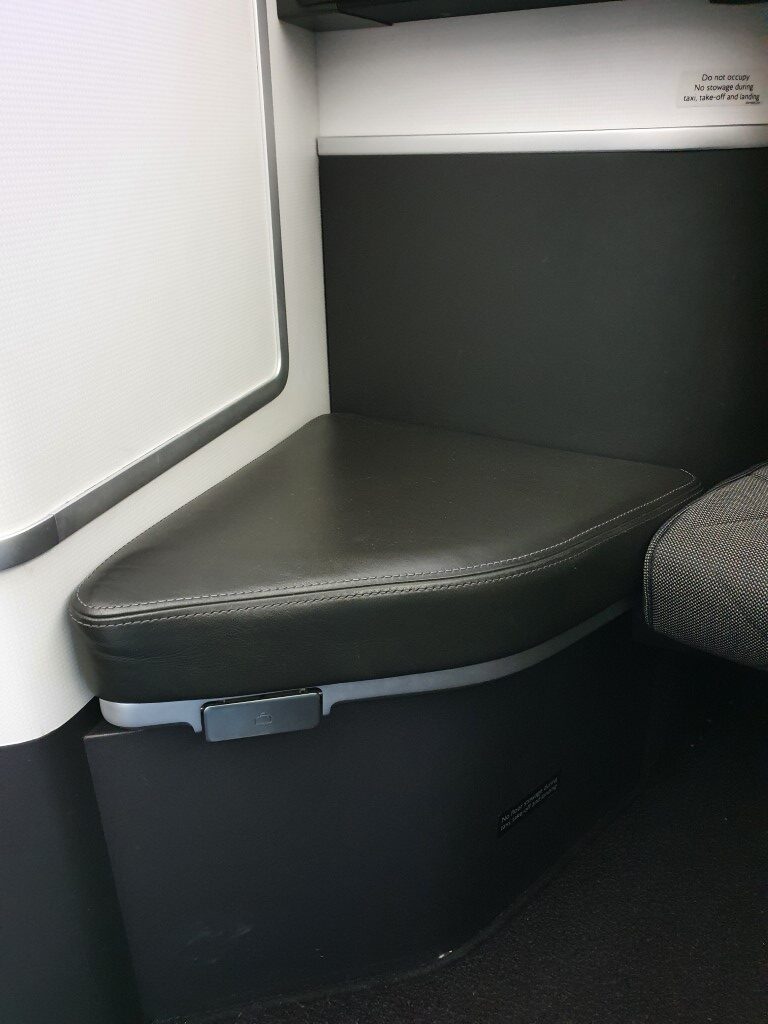 Seats are a bit staggered and you dont see the person in the adjacent window seat. Thus, the privacy is quite good.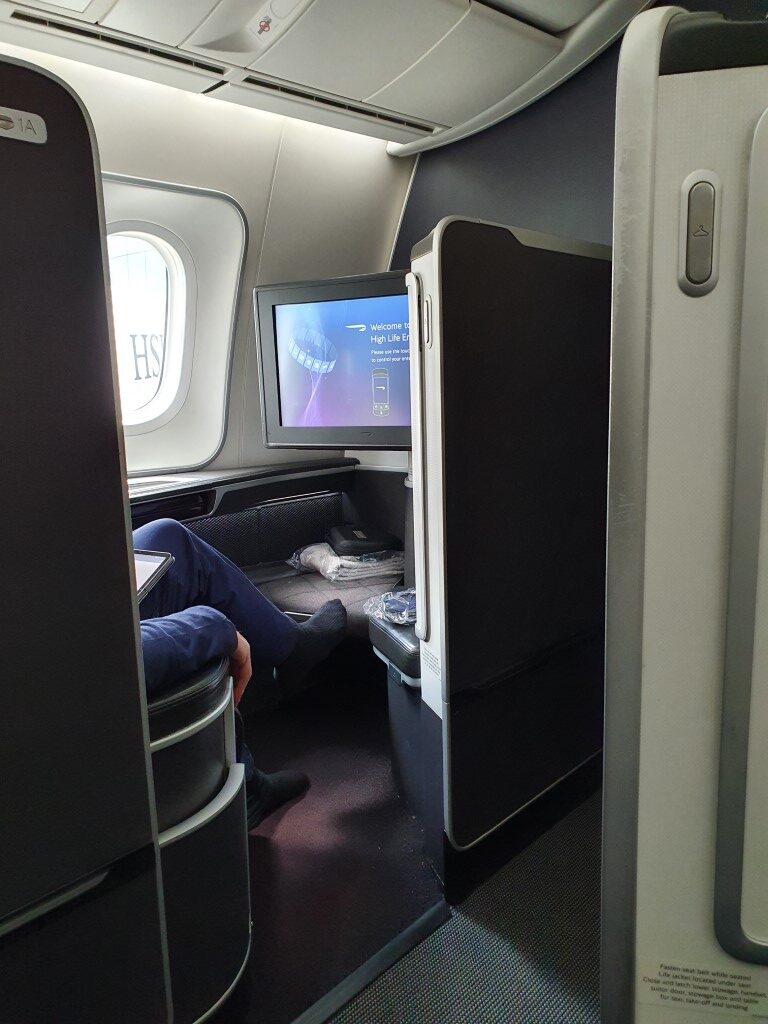 A reading light and a vanity case next to the head-rest.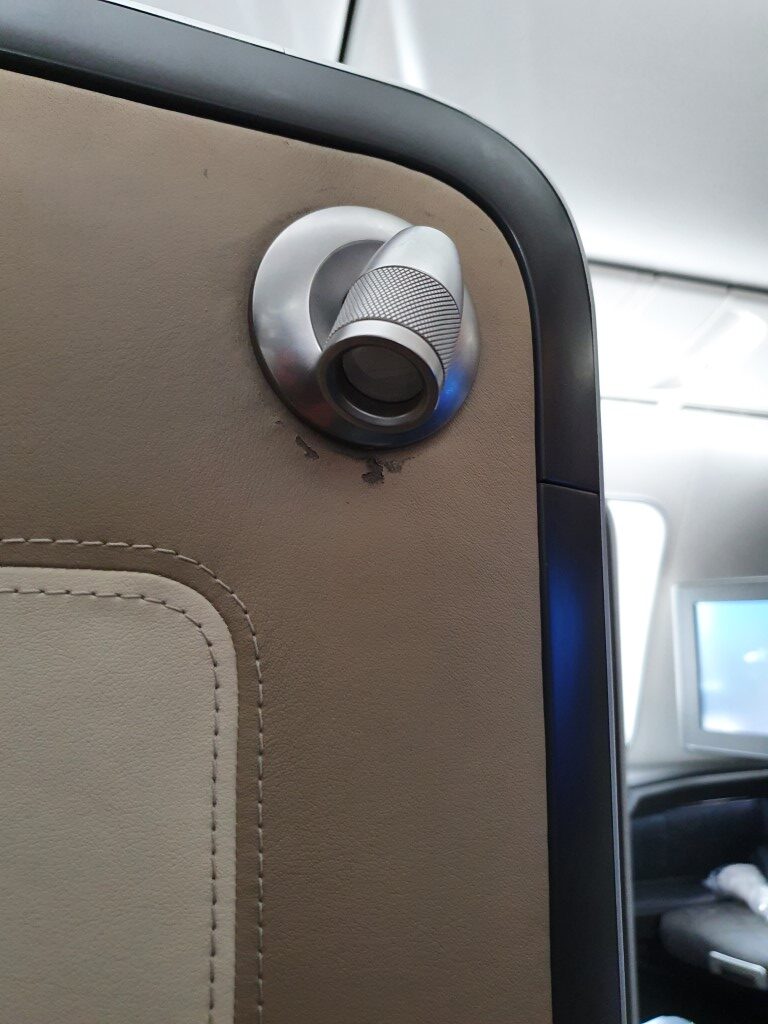 A fancy control system. It took some time for me to figure this out. First you select the item you wanna operate and then turn the dial around to control it… Duhh!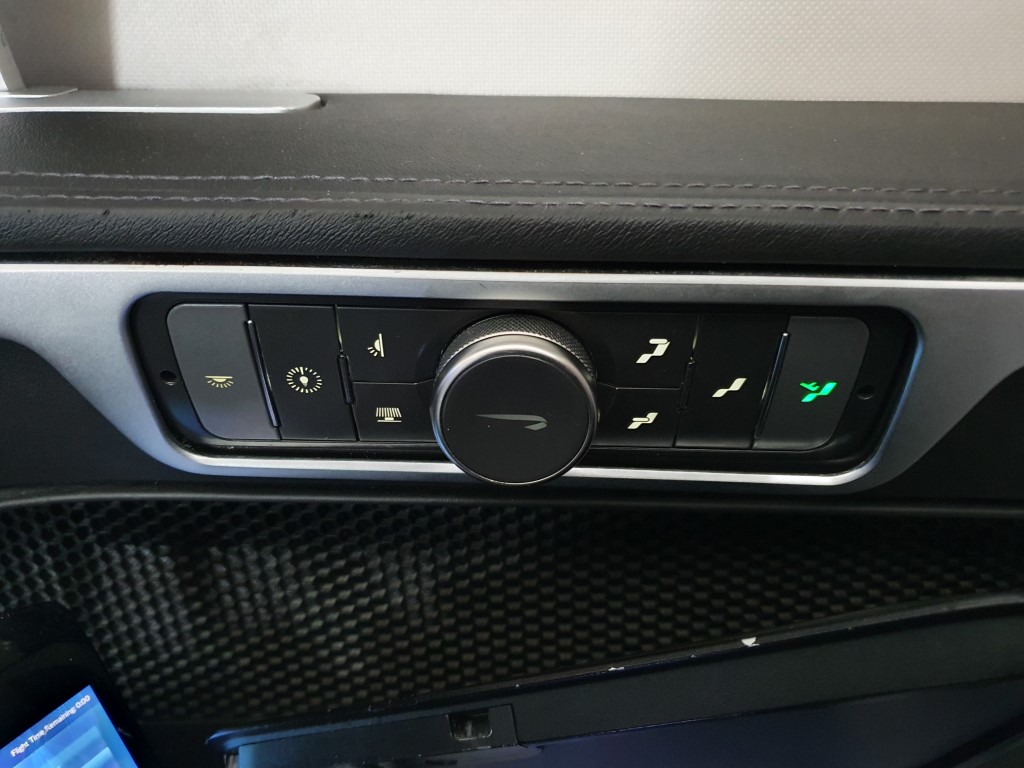 Plenty of connection options, including power and usb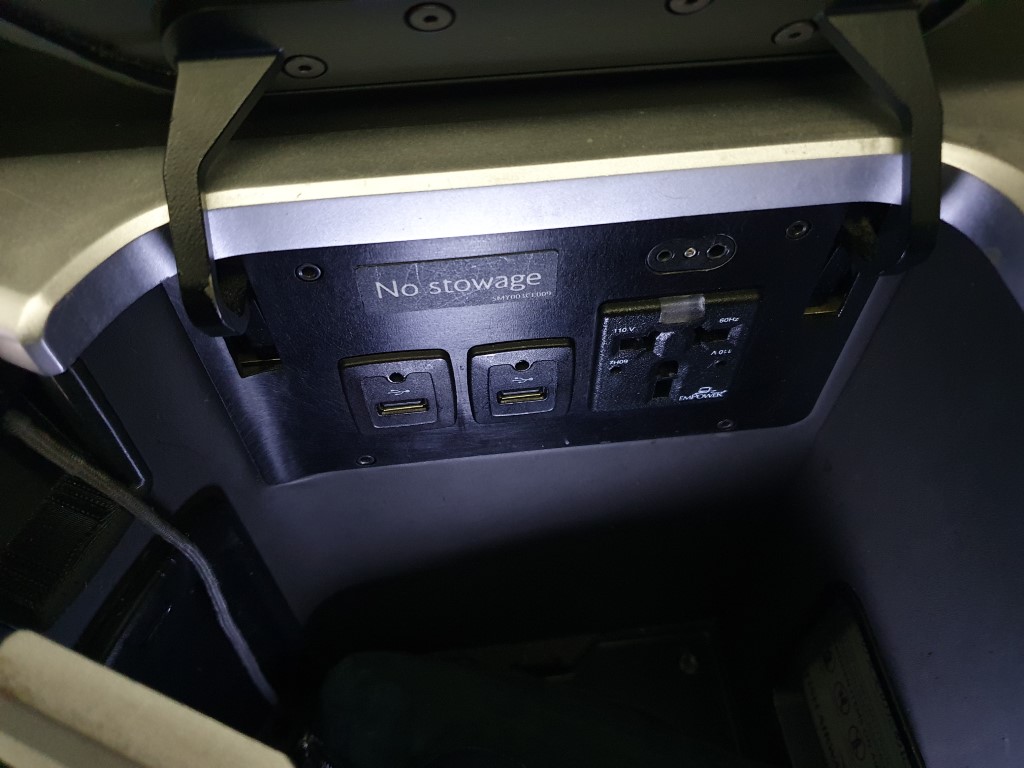 Overview of the controls and connections!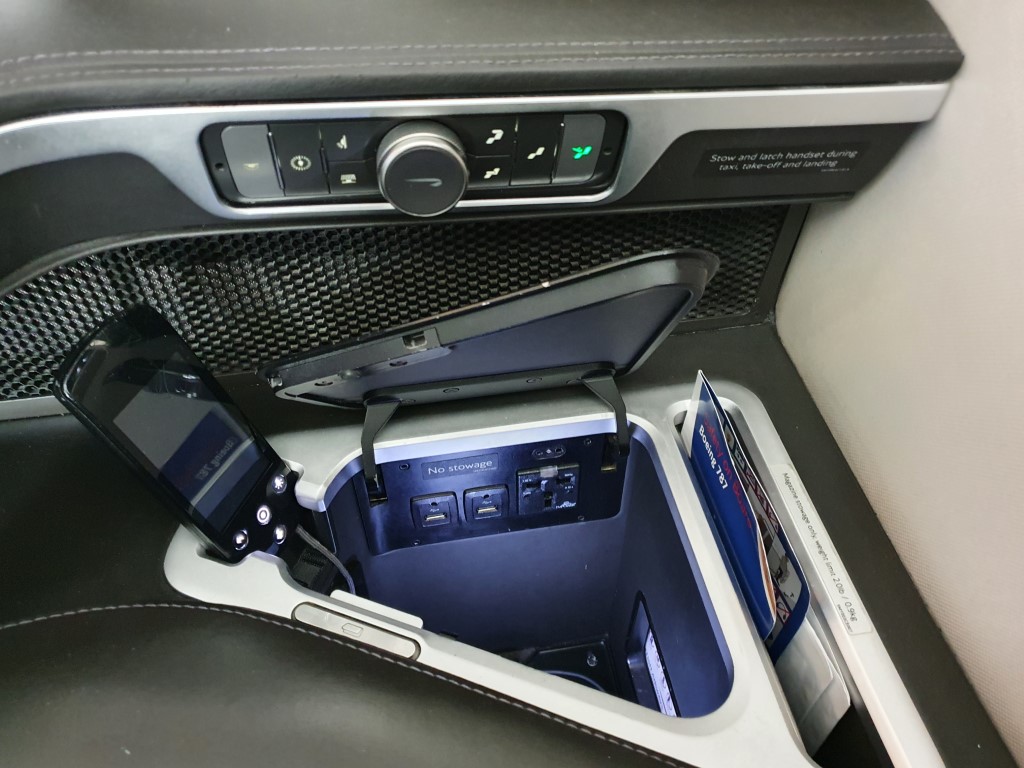 On departure we were given an Elemis amenity kit, which includes socks, tissues, toothbrush and other toiletries.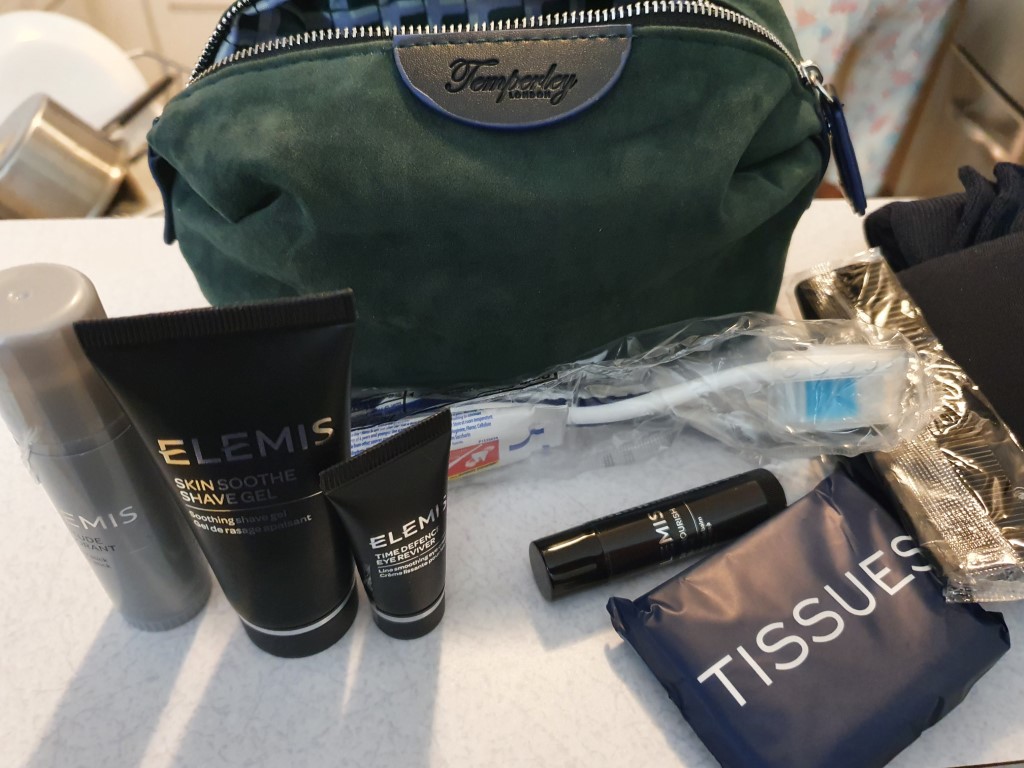 BA noise cancelling headphone set.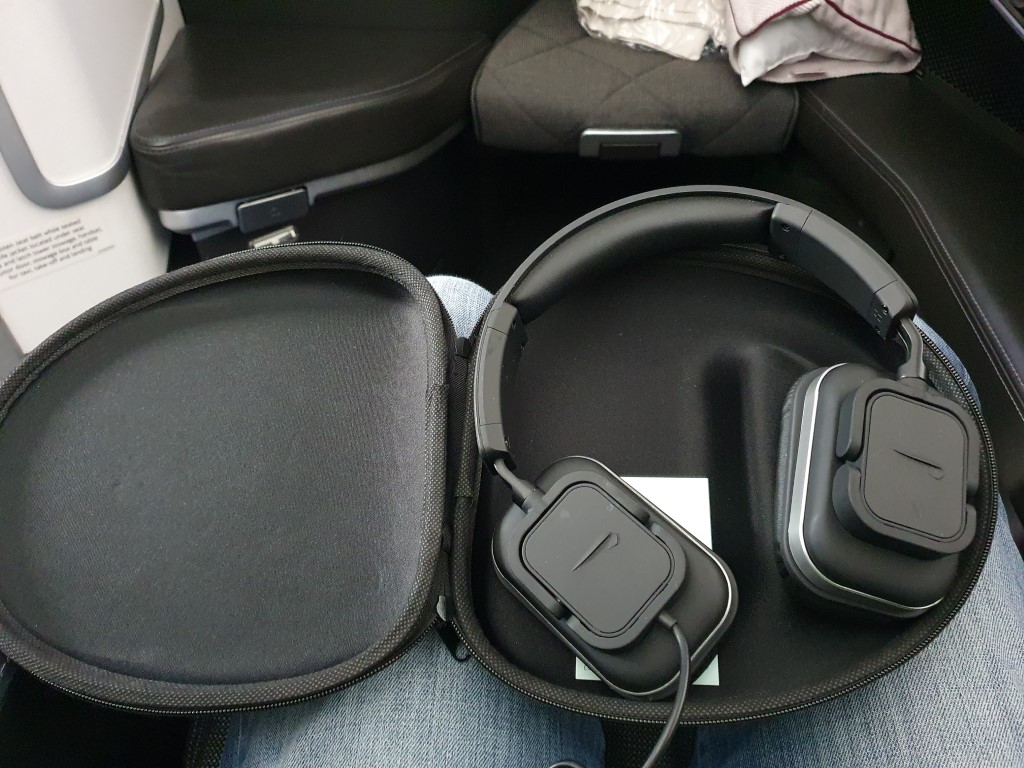 A lovely pyjama was offered – it is 100% cotton and really good looking. I will be using mine on a day to day basis.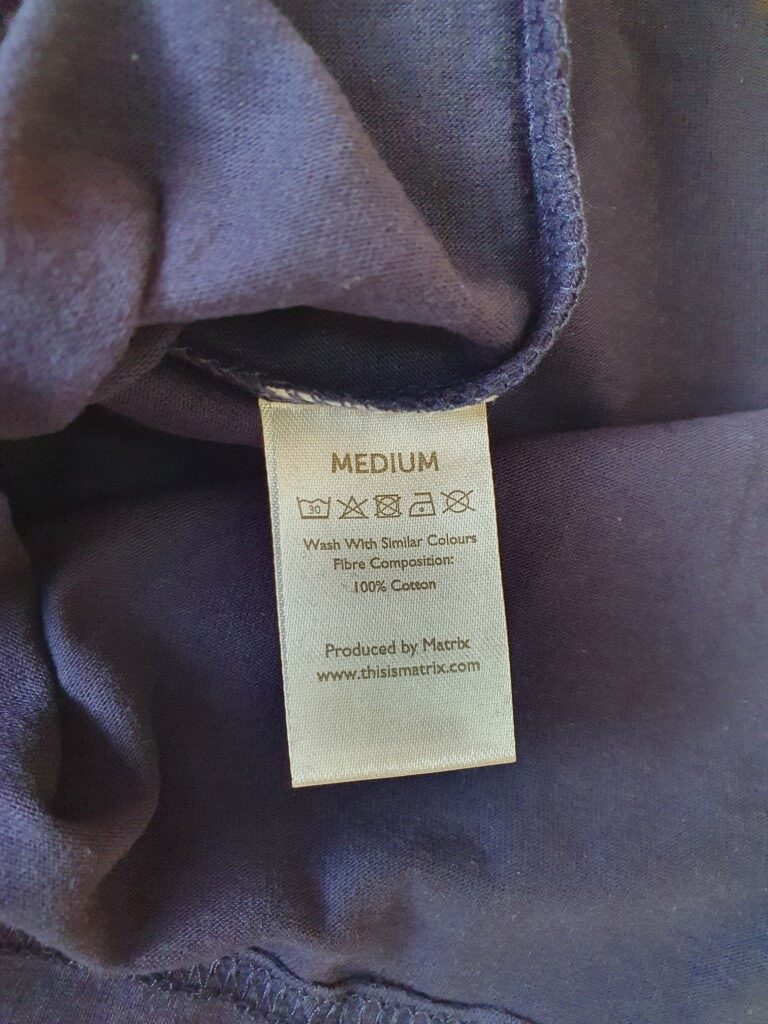 Slippers were at the seat.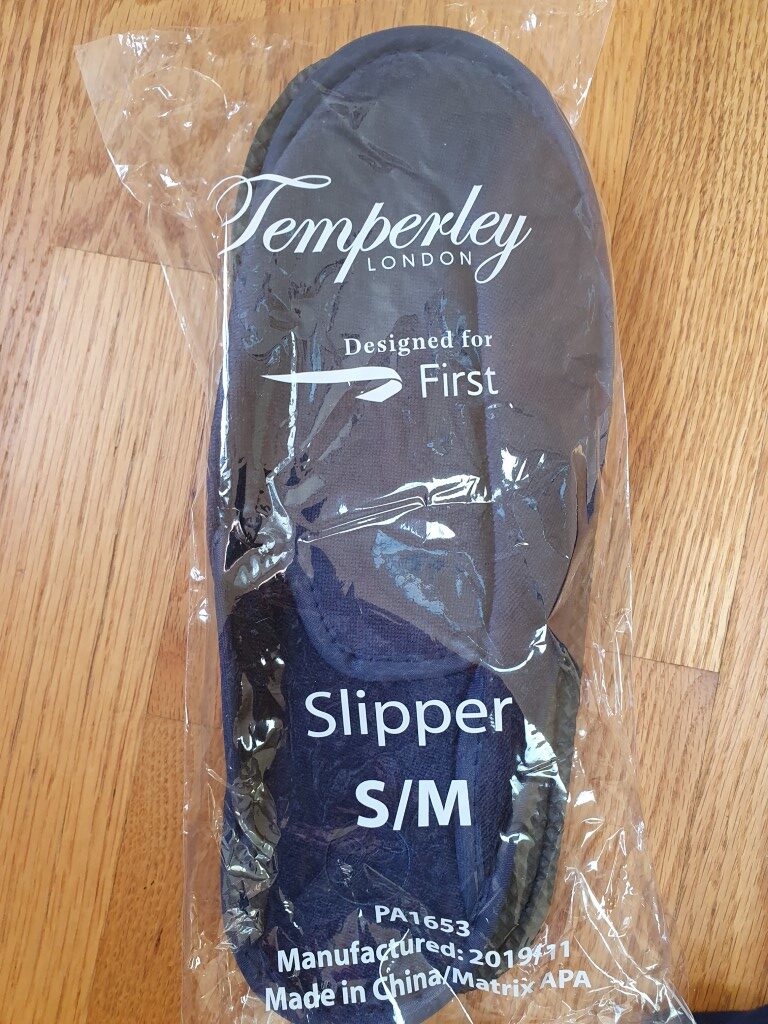 Stowage for your suit/jacket – right next to the screen.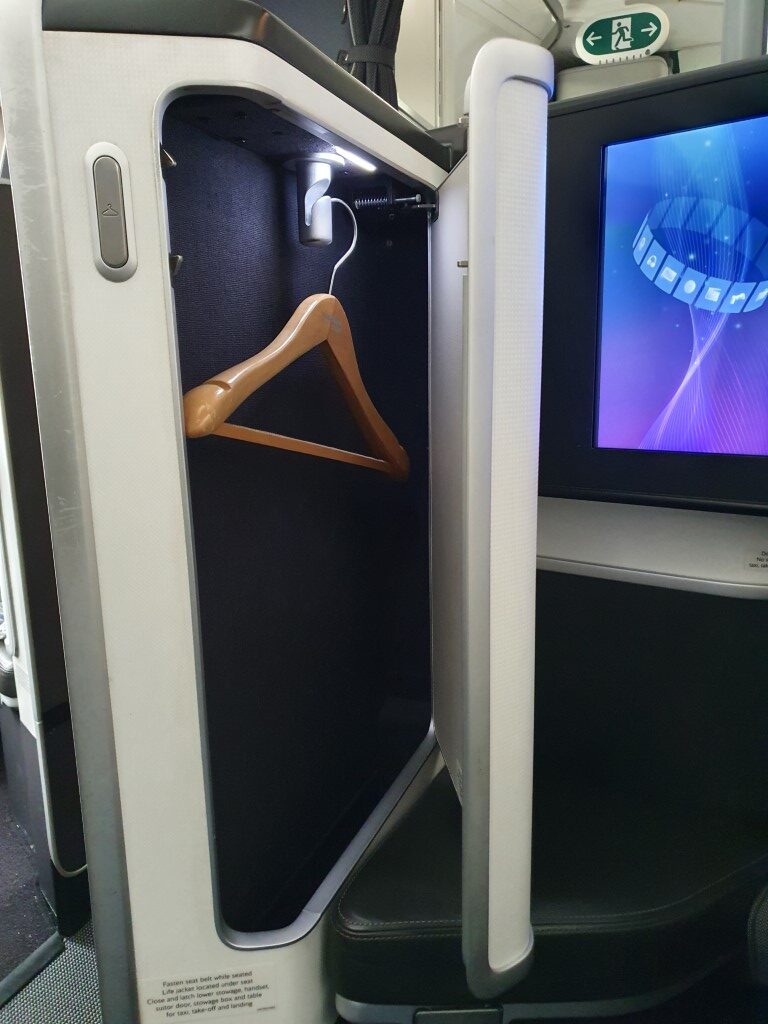 Our menu for today.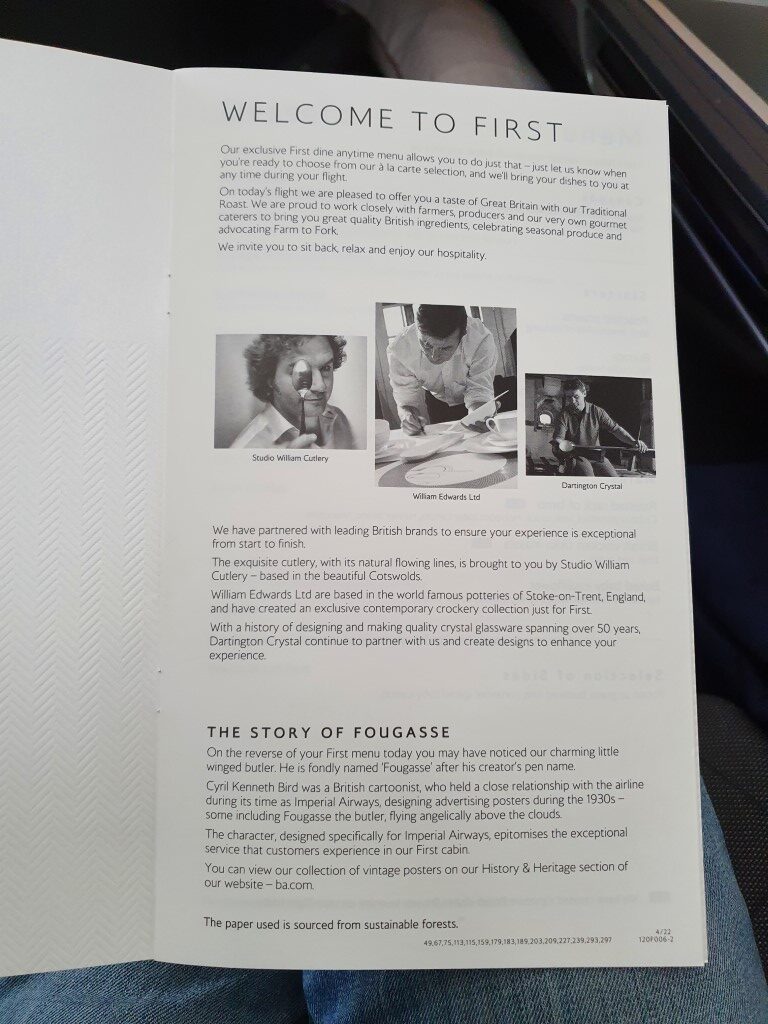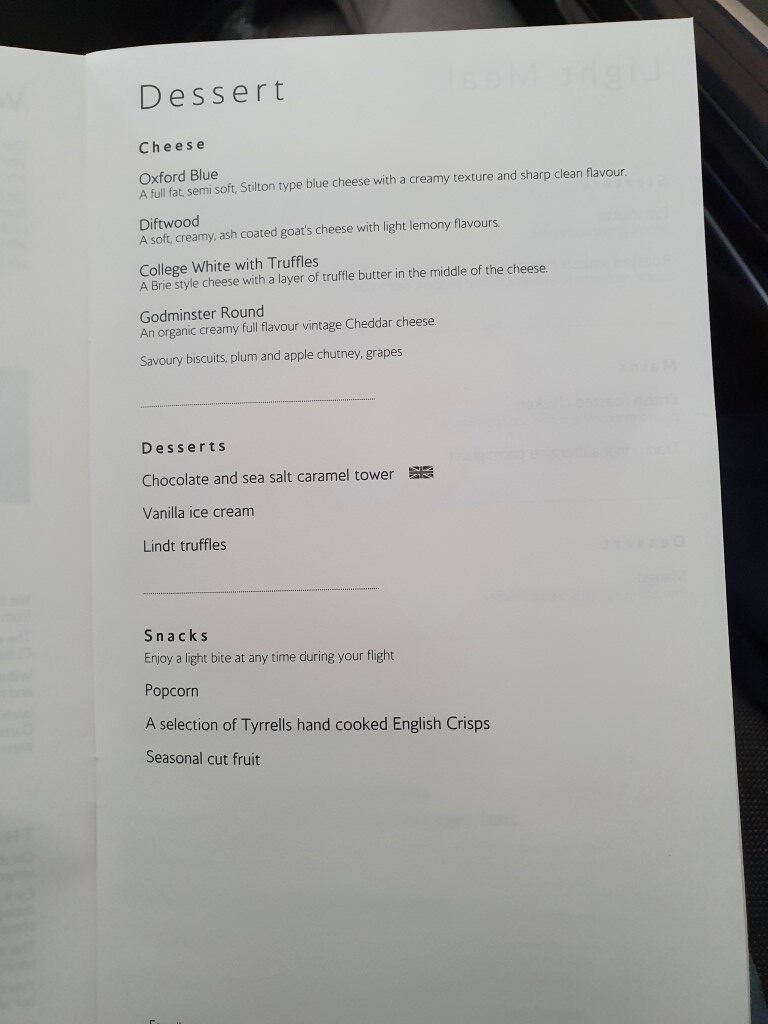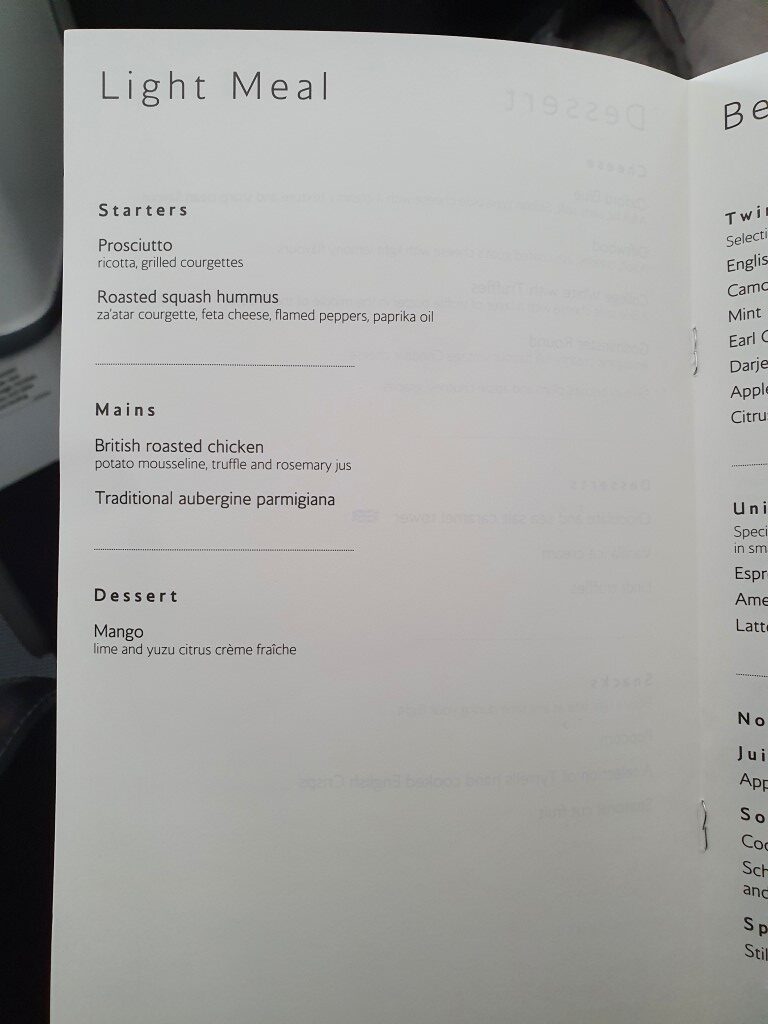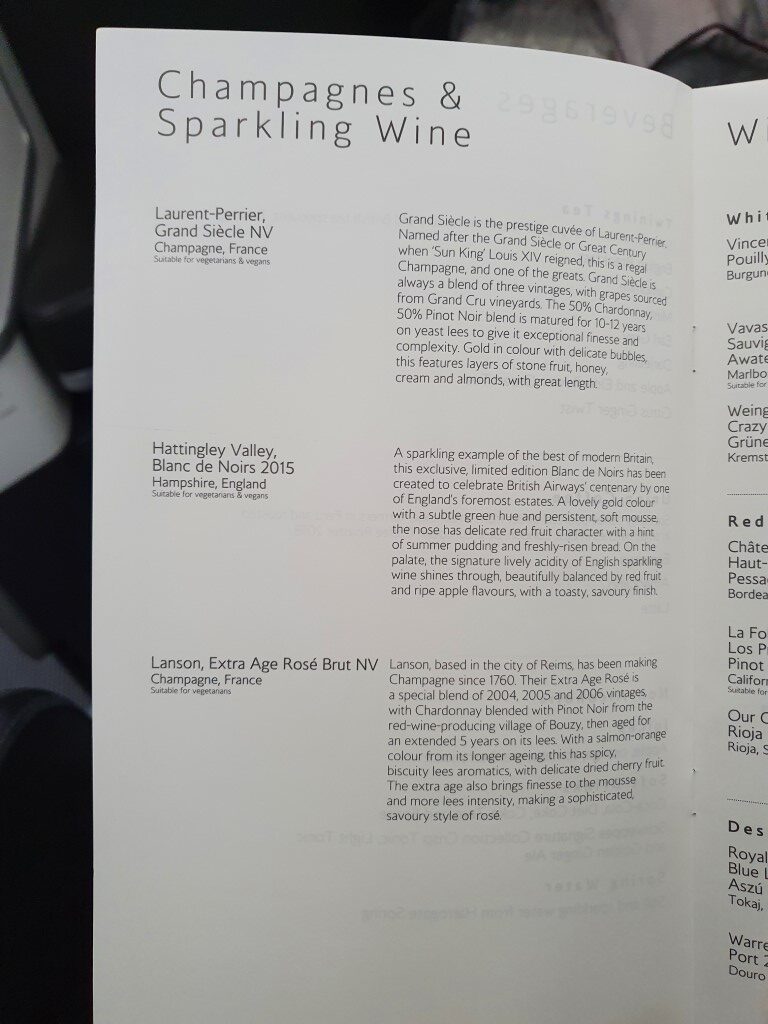 You have an open to chose when and how you would like to it. Before departure the FA came to me and took meal options. She also asked at what time would we like to it, so she can have the food warmed at that point. Dine on demand is a great service – we were stuffed with food and drinks at the Concorde room already, thus we chose to eat a few hours later.
We begun our meal service with some Canapes.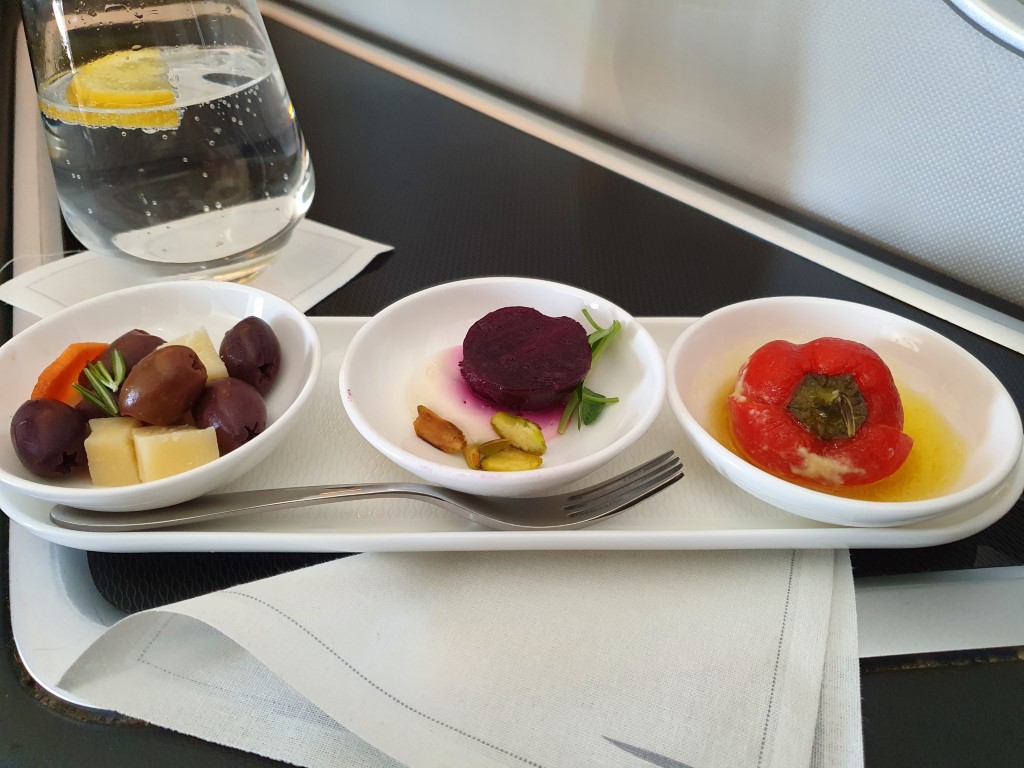 After that the FA prepared our table for the meal service. Very roomy and comfortable way to dine, high up in the sky 😉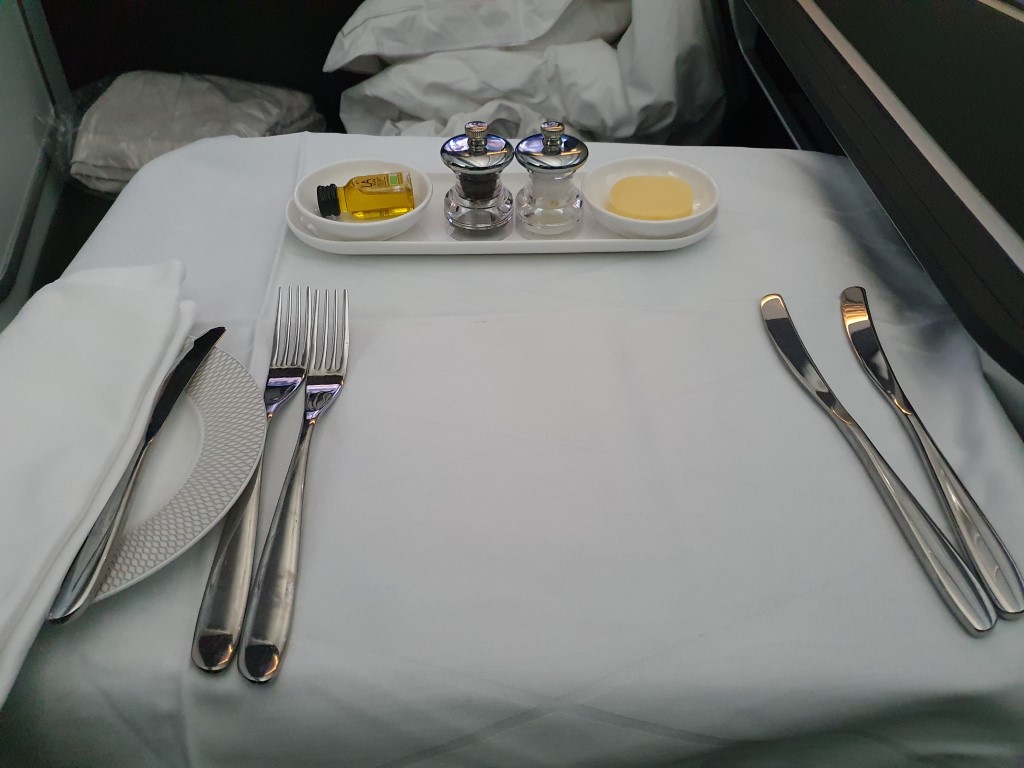 I started with some prosciutto. It was quite tasty.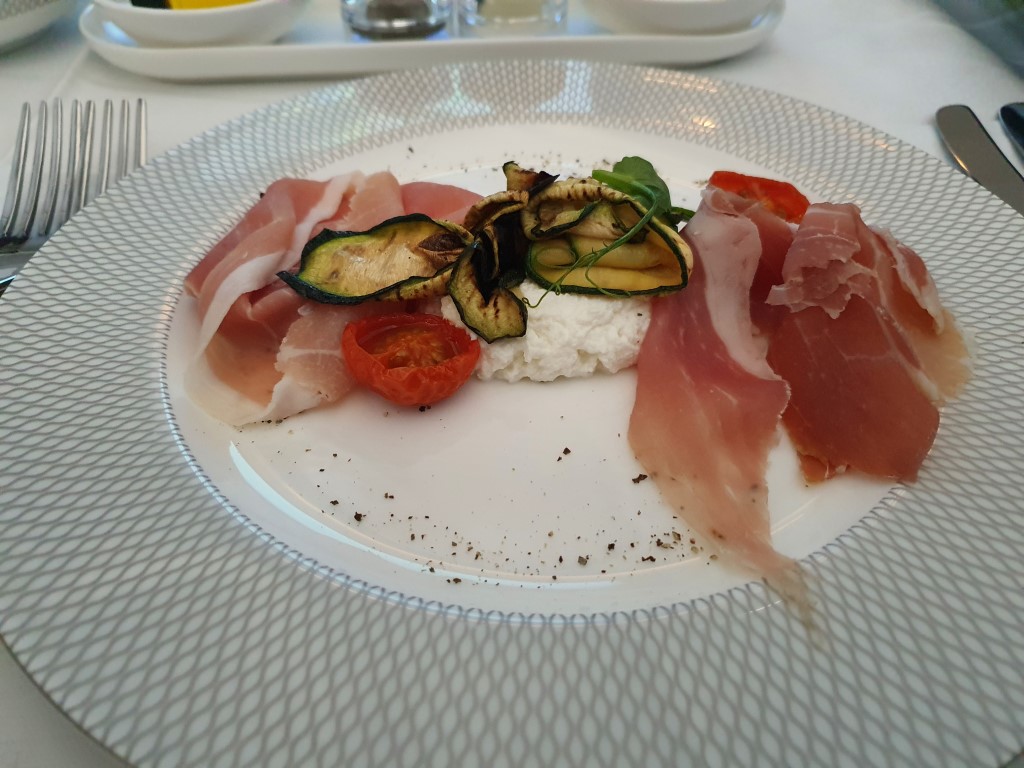 Followed that up with some nice prawns. I missed lemon or vinagerette dressing with it. The prawns were nice presented and were tasty, but missed that tanginess.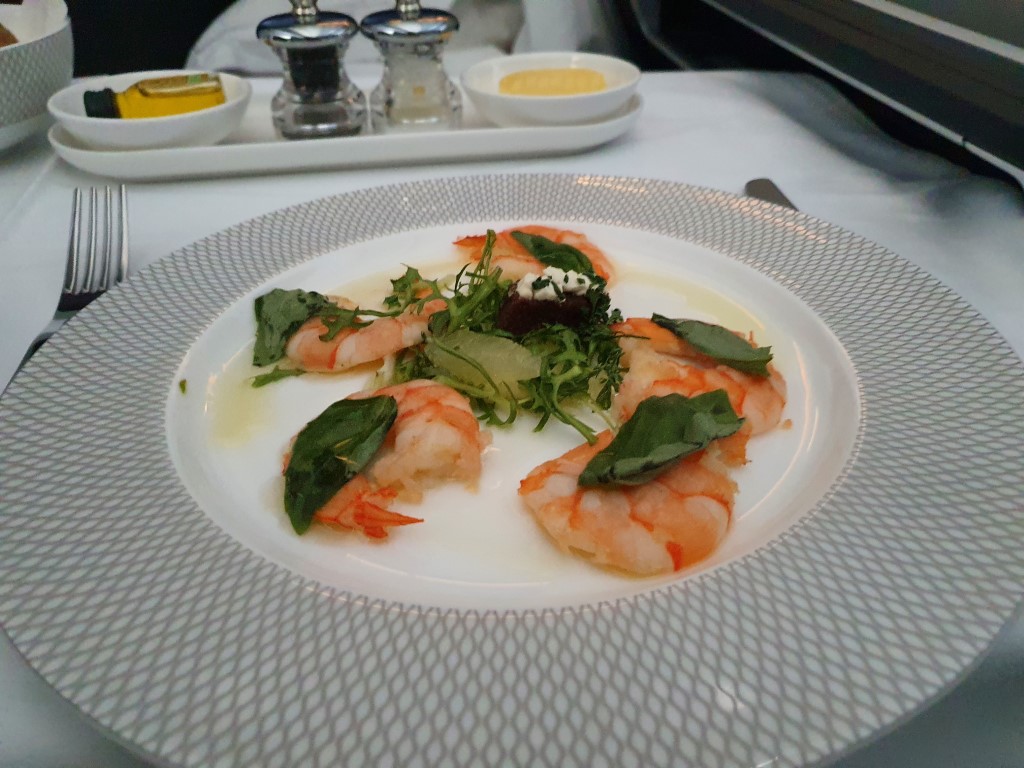 For the main course, I took the tikka masala. It was well prepared and presented with papad and naan. Naan was a bit chewy and rubbery, but the rest was quite tasty.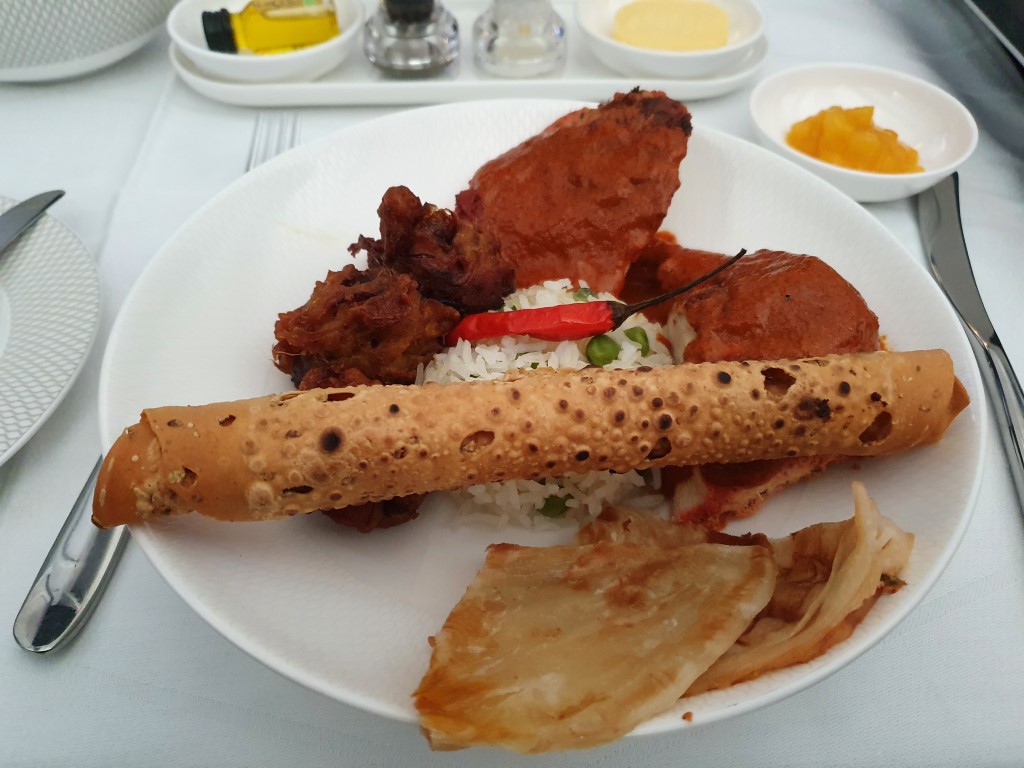 After the meal service, the FA prepared a bed for me. BA duvet and bed service is of very good quality. I could sleep for a few hours and I was fresh on arrival into Chicago.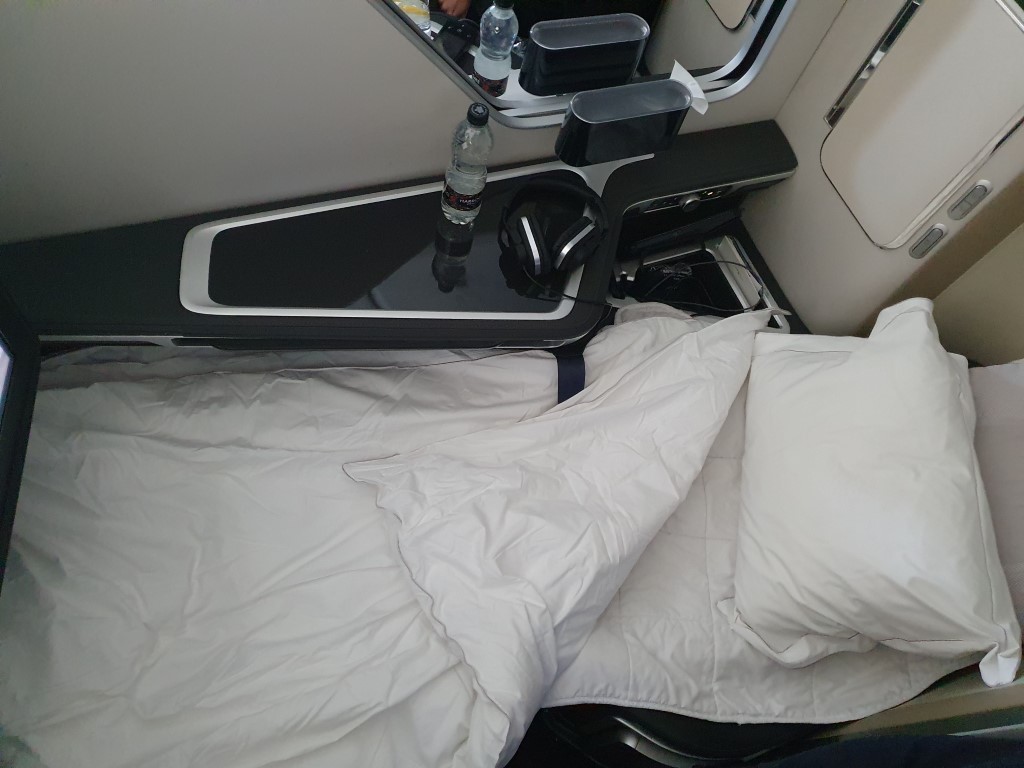 In all, BA does offer a good First Class service. The hard product is very good. However, the soft product is quite unpolished. Our FA was very friendly, but she forgot half of the things. A few times, she came around and said – oops, did I forgot this and that for you. It was quite embarrassing for both of us. This was a once in a life-time experience. BA club world offers (almost) similar level of service in the air and I dont see a need to fly first, when Club is almost the same. Of course, with Club I will not get the Concorde room service – which was truly amazing.