We returned our flight at the Rental Car returns and took the airport train shuttle to the terminal. The shuttle offers lovely views of the downtown. We were just happy to be back at the airport, our flight was leaving in the evening and the evening traffic in and around Miami was intensifying. Thankfully, we made it to the airport on time and had plenty of time to enjoy the Flagship experience offered by American.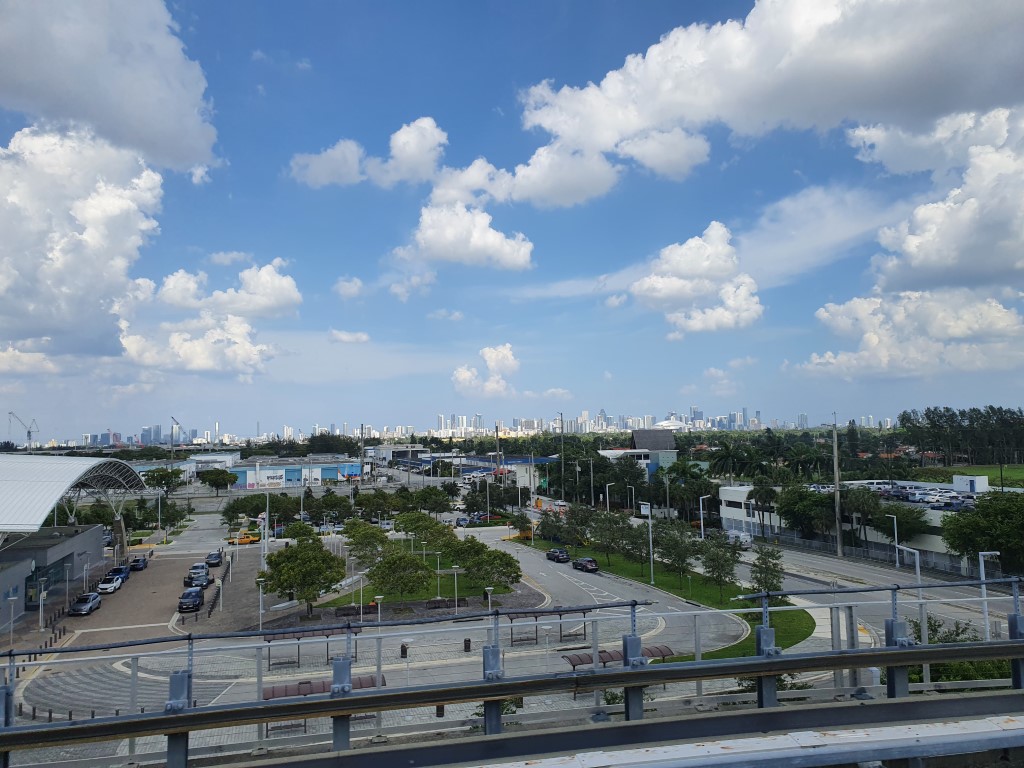 The best thing about flying First Class with American was bypassing the security queue at MIA. It was saturday evening and there was a long snaking queue. Fortunately, we were flying to London in First class and we could do the Flagship checkin. After our checkin the attendant escorted us via a secret backdoor to the front of the security queue. She even scanned our passport for us and wished us a great flight. What a service! impressive. I hate security queues, and the best use of my Elite card always has been the priority checkin as well as security.
The Flagship lounge is well marked. After our security, we headed to the lounge.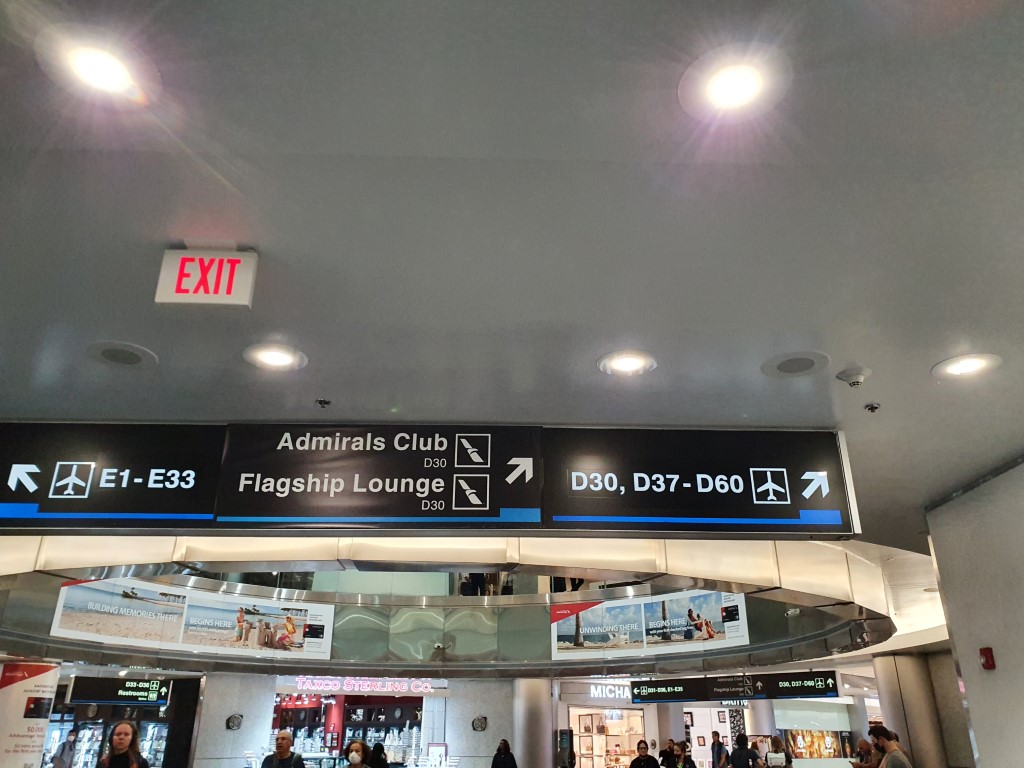 The sliding doors, welcoming us to the calm oasis of the Flagship lounge at MIA.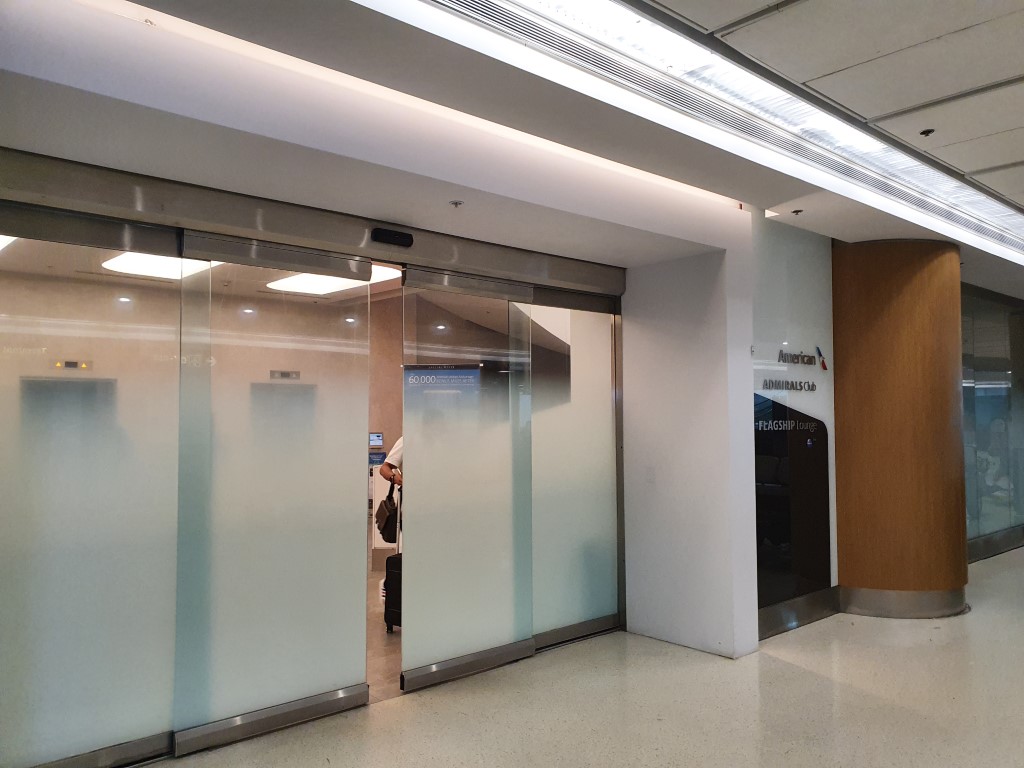 We just took the stairs to the Flagship lounge, which is 1 floor higher.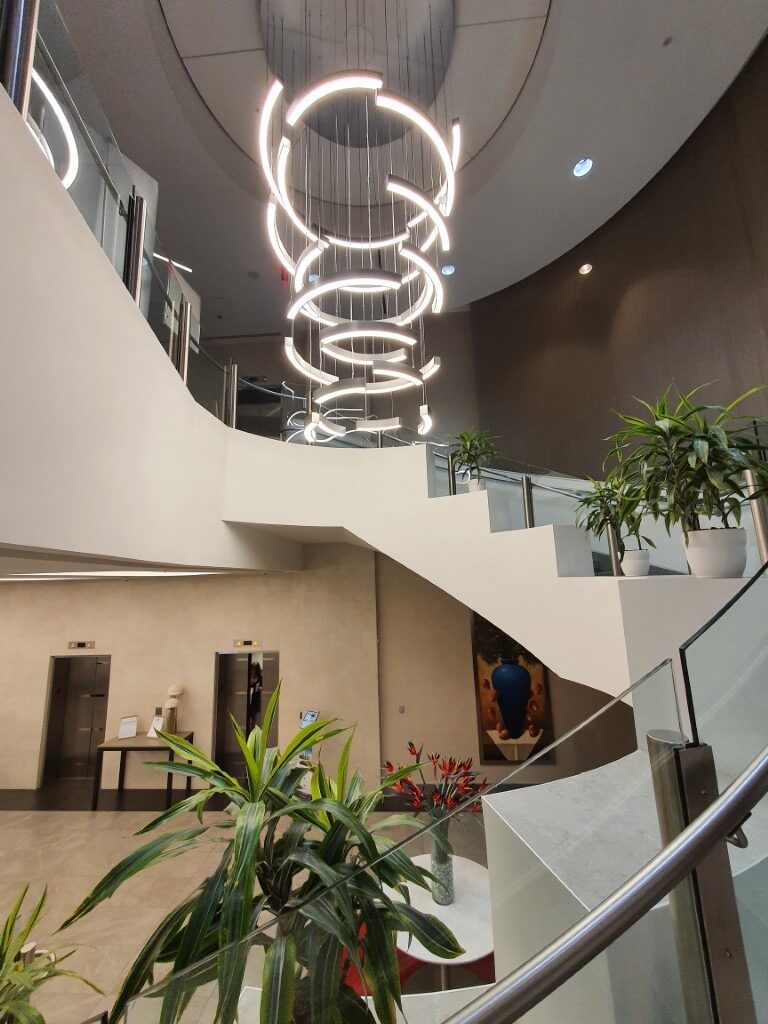 The Flagship lounge offers fantastic view of the terminal. What a lovely day we had at MIA.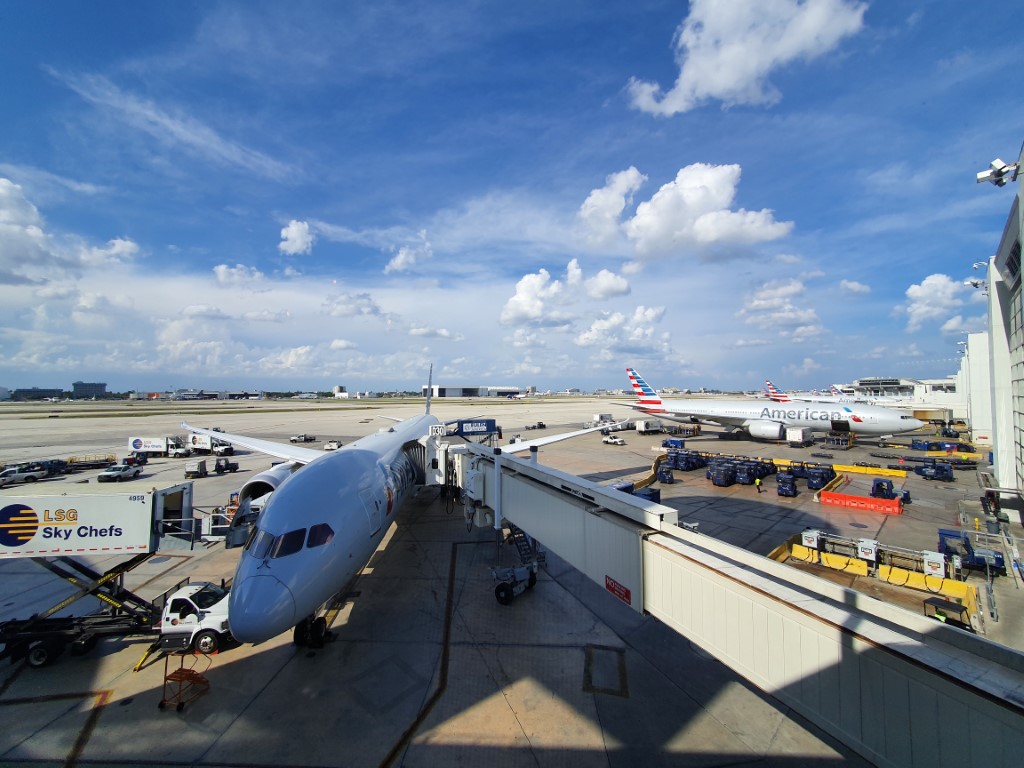 The common dining area at the Flagship lounge
Offerings at the Flagship lounge – quite a few cold and warm offerings. Compared to the Chicago Flagship lounge, I noticed a lot more Latin influence – from Pork Tamales to Peruvian roasted chicken. I am impressed with AA – they really cater well to the market.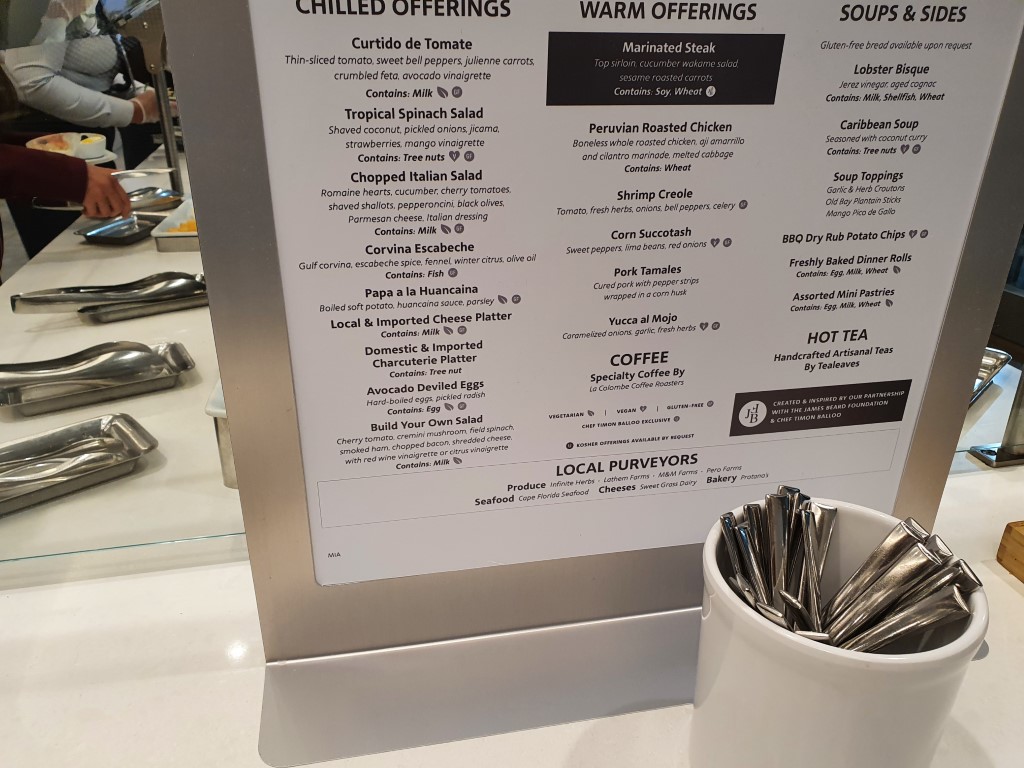 An open, self-pour, bar at the lounge. Very impressive collection!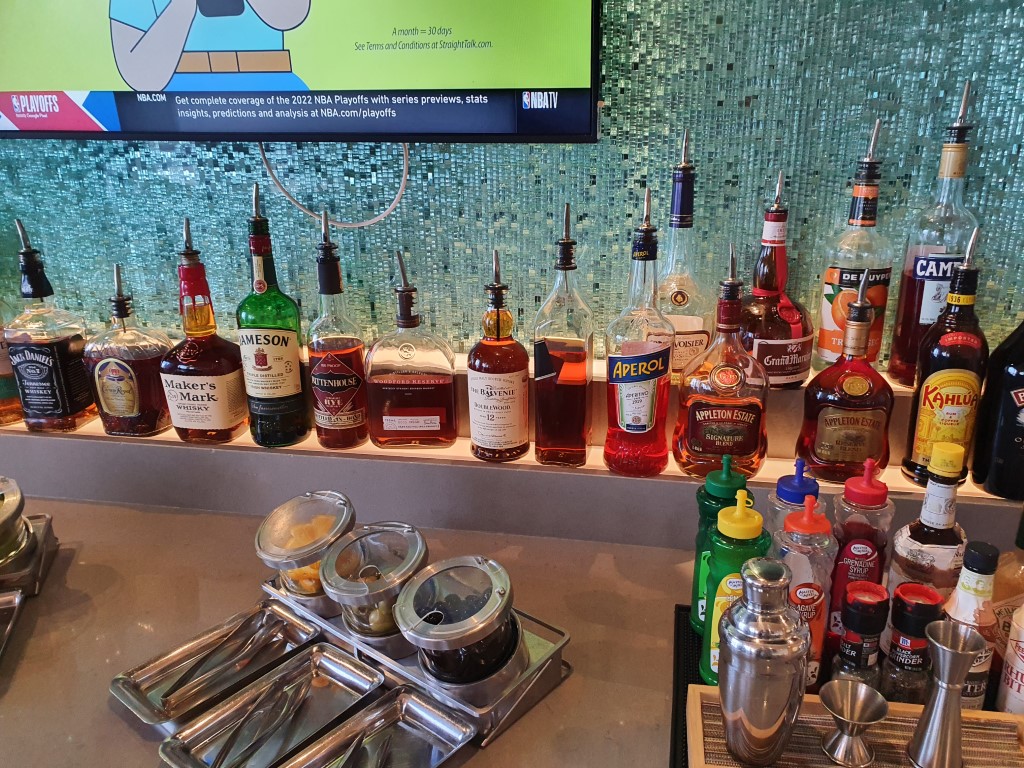 Gin, whiskies and tequilla on offer.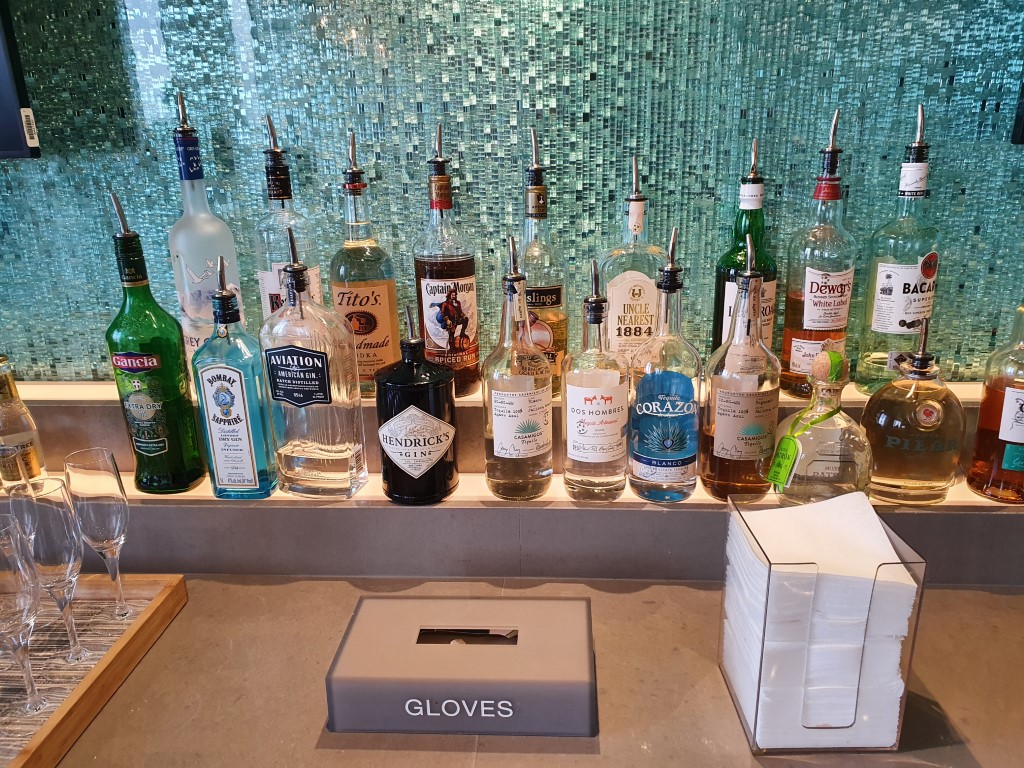 My favorite, Laphroaig on offer! Which lounge offers such special smoky islay.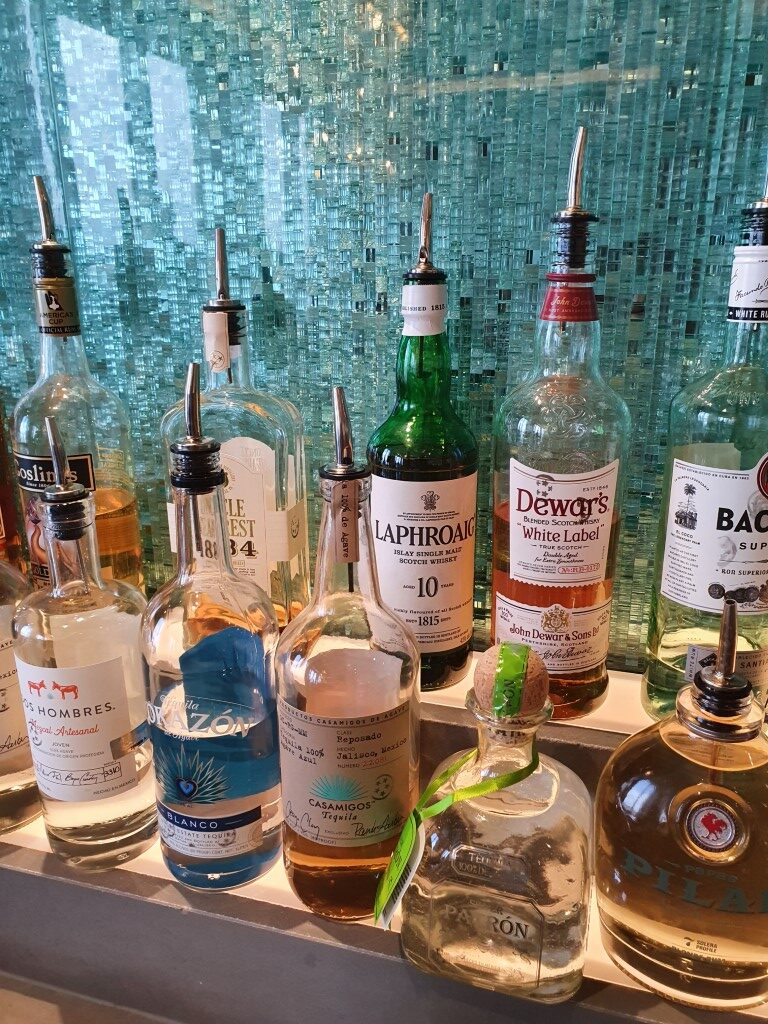 Some craft tequillas on offer!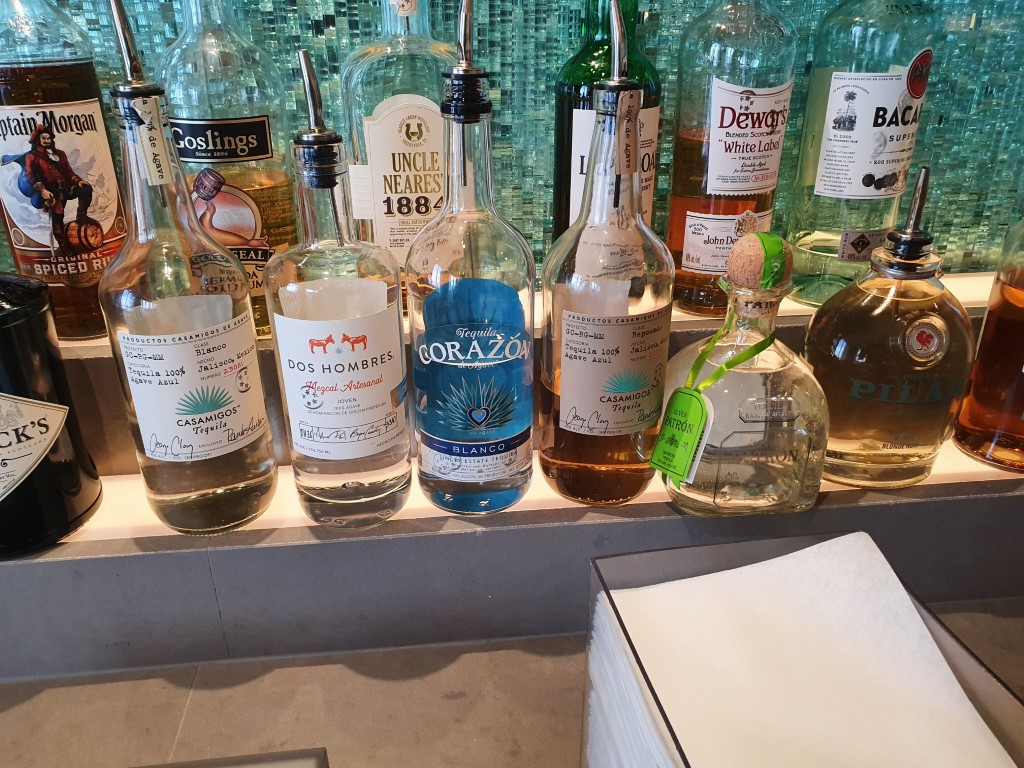 The spirits were very enticing, but usually before a night flight I tend to avoid hard drinks. I chose to go with a nice beer. I chose the Isla morada ale. A great choice.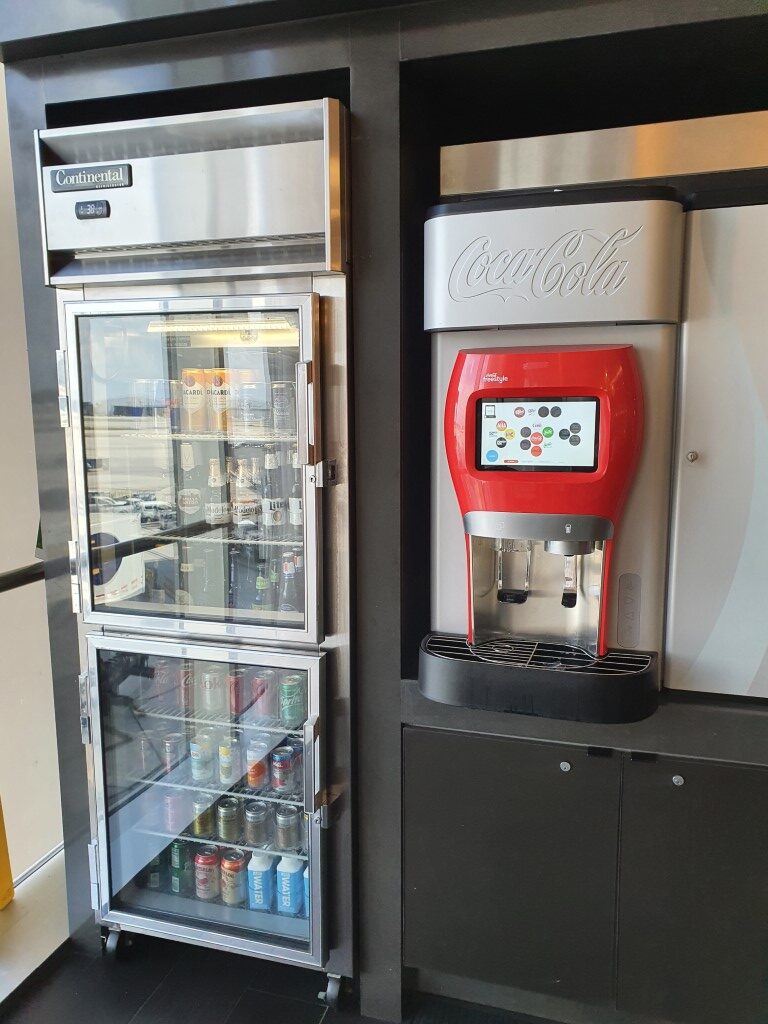 After loitering around the lounge, we decided to make use of the Flagship dining. Flagship dining really is a step above anything else that any top lounge offers.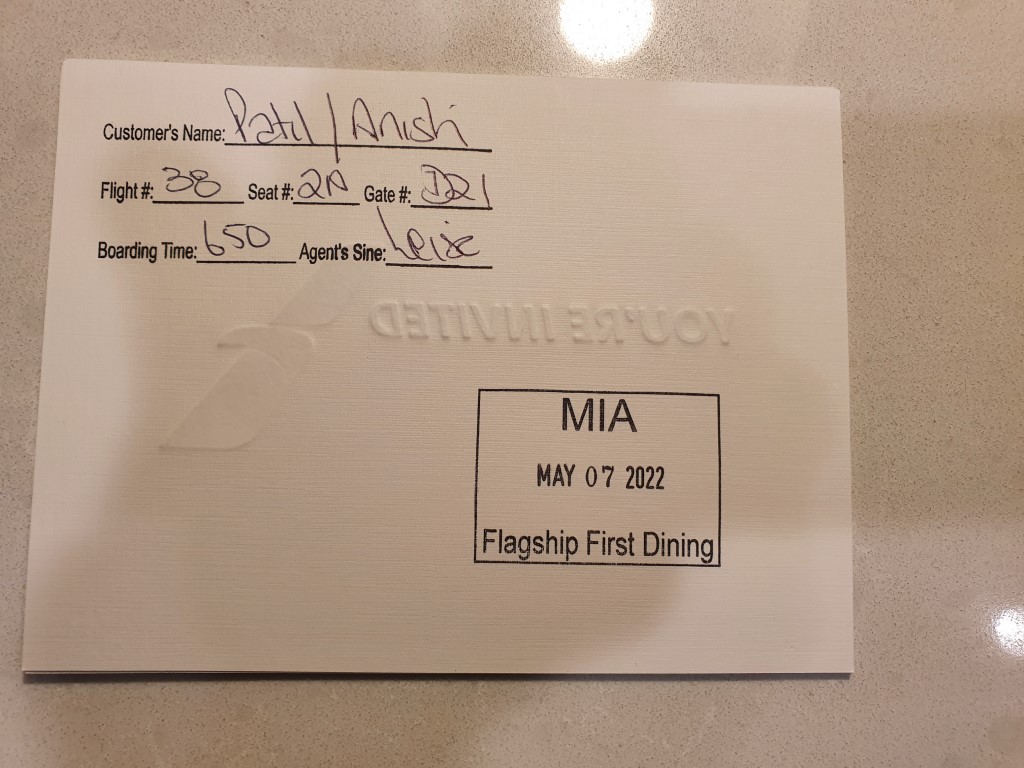 Out menu at the Flagship dining.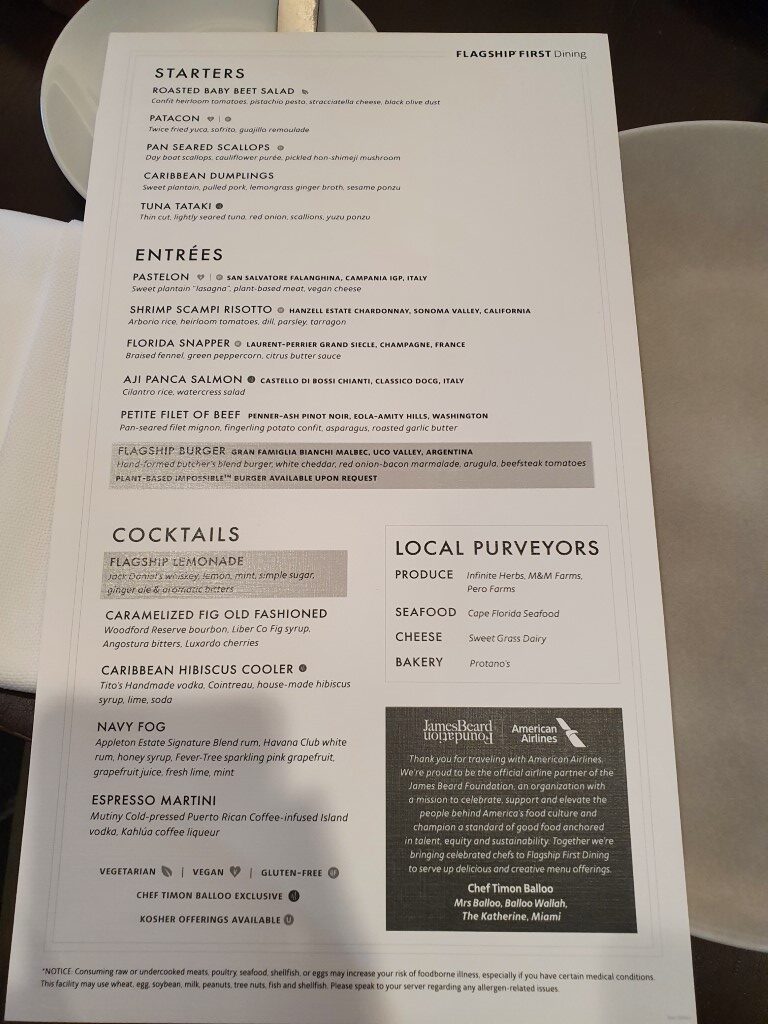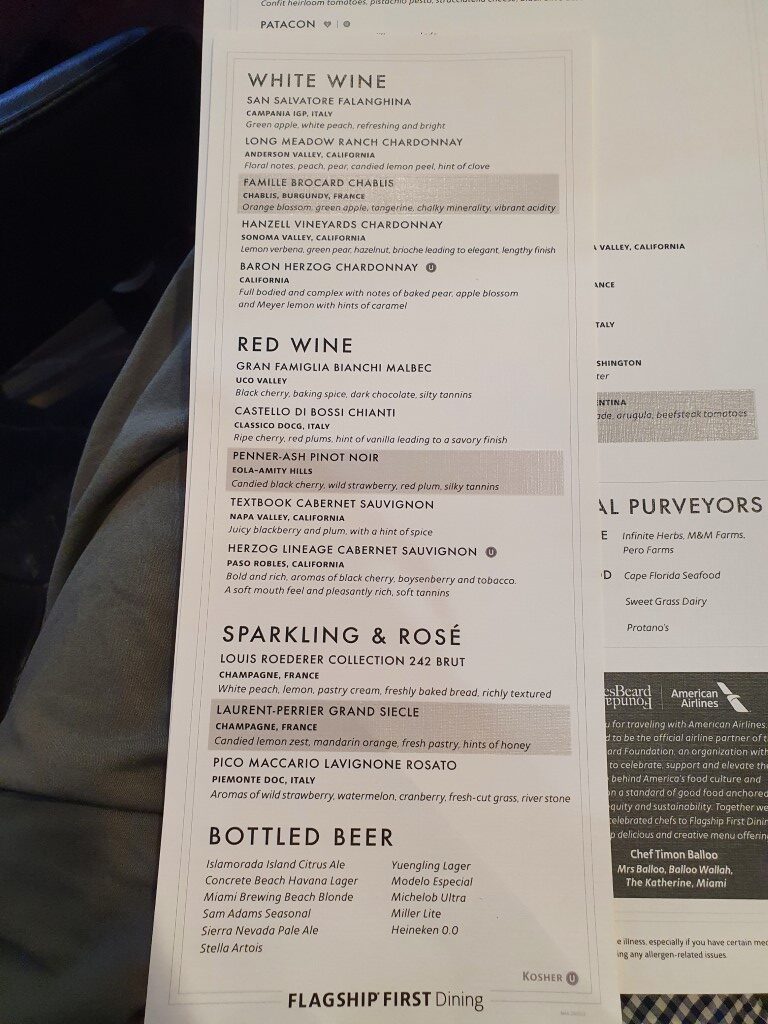 Once we sat down, we were offered a pastry along with nice fresh baked bread – ofcourse with some nice dips.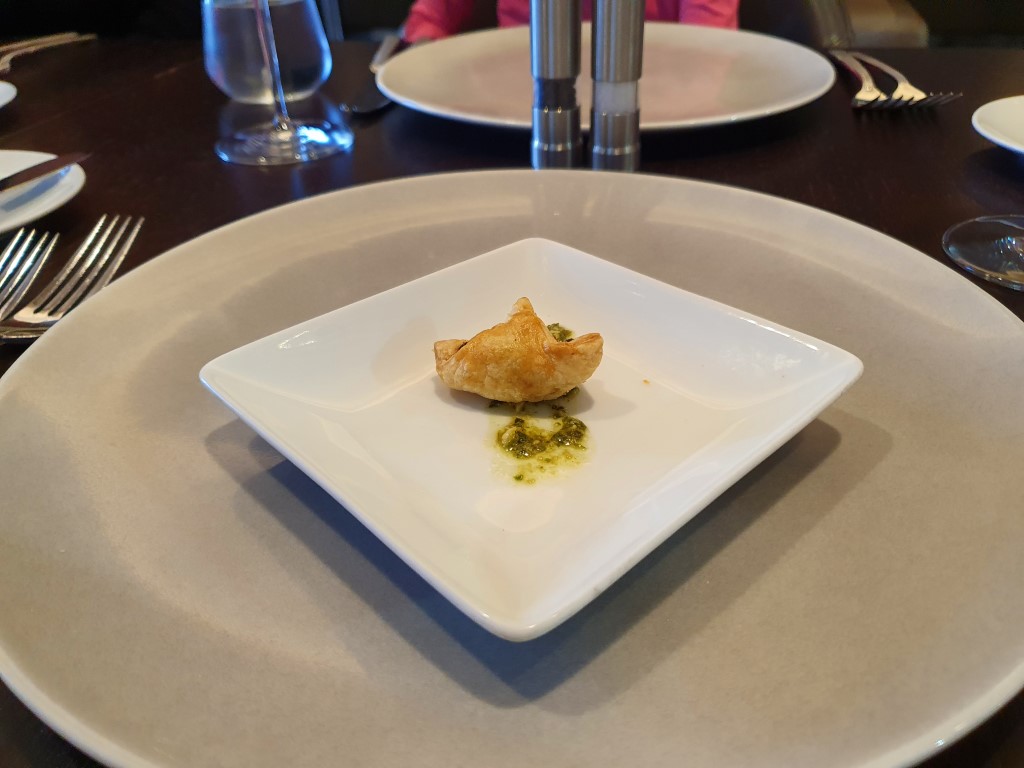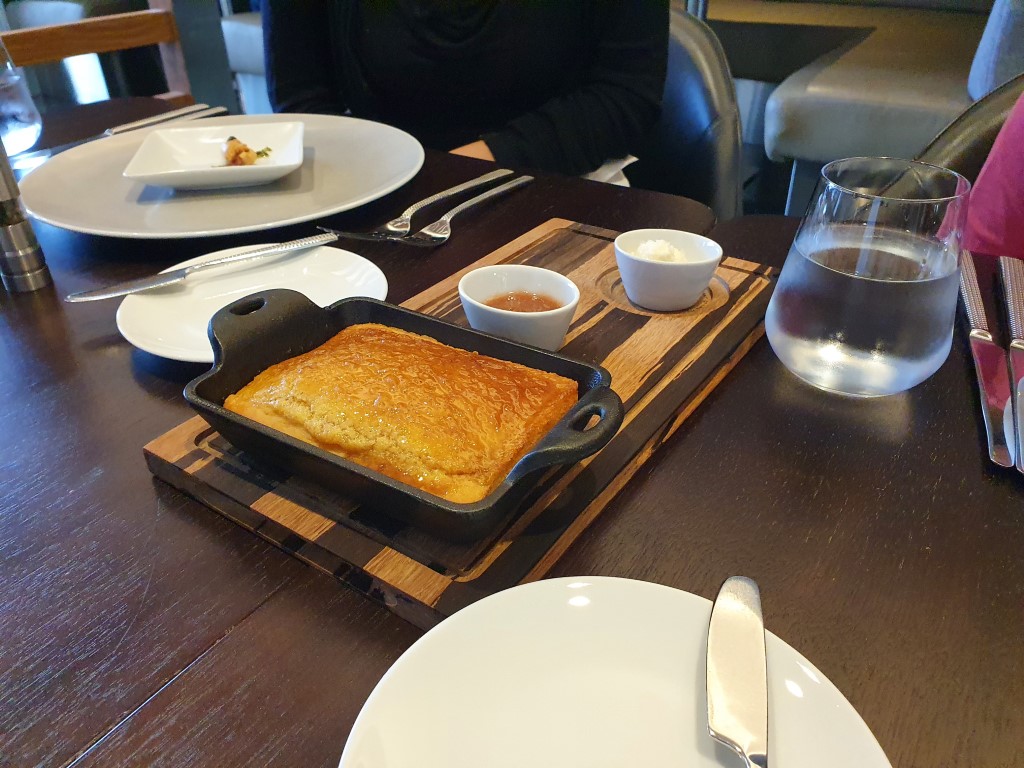 A tasty Tuna Tataki as appetizer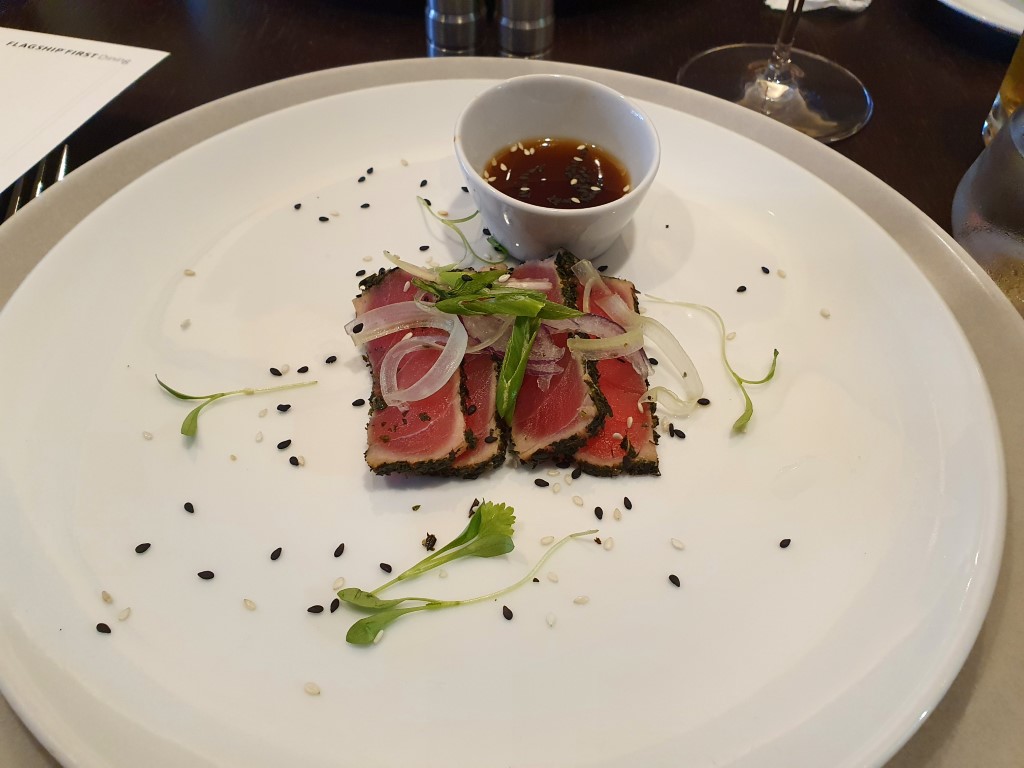 The carribean dumplings on offer…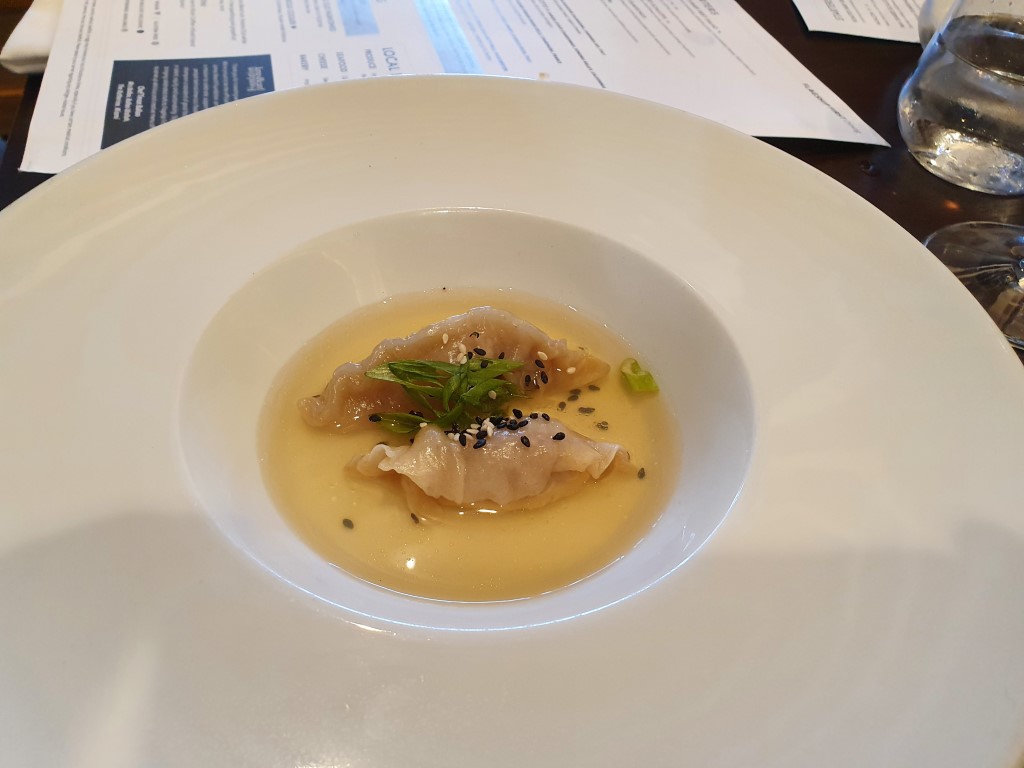 Tasty pan seared scallops with cauliflowers and mushrooms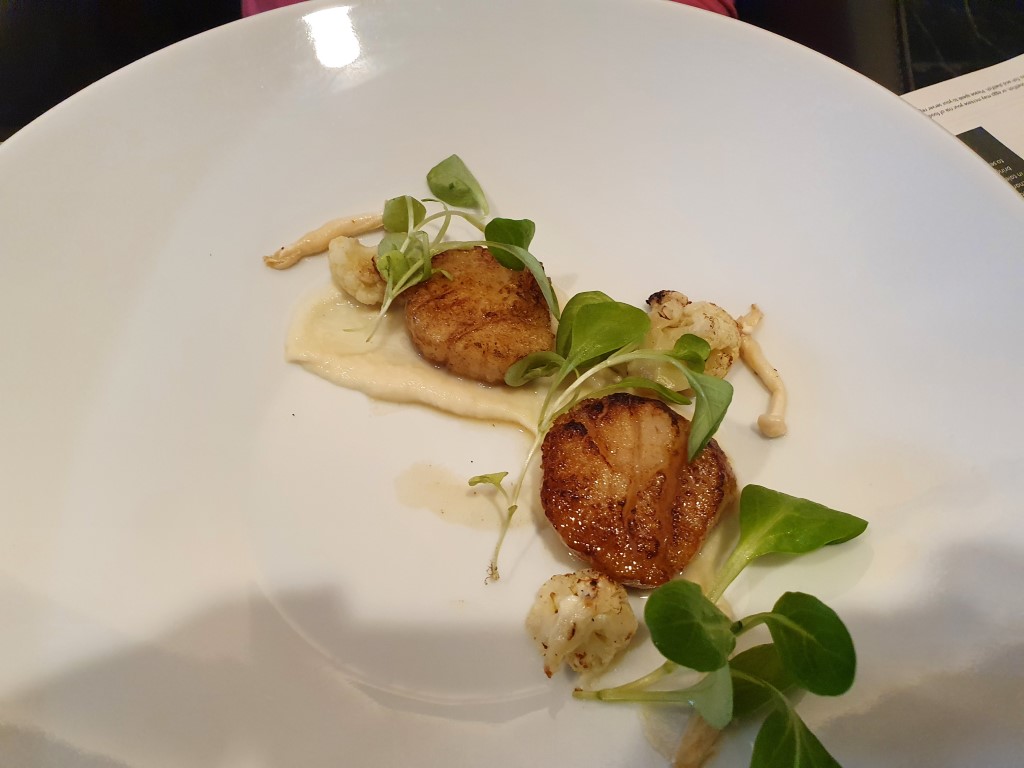 For the mains, we had Aji Panca Salmon on a bed of rice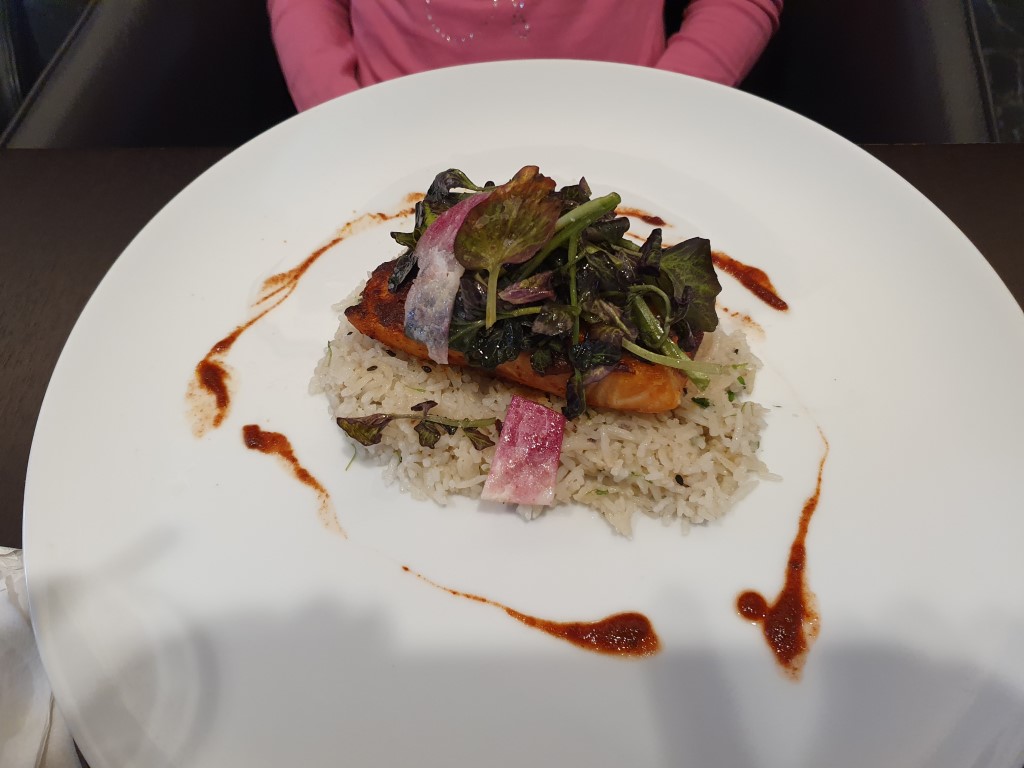 Pan seared filet mignon – the meat was really tender and tasty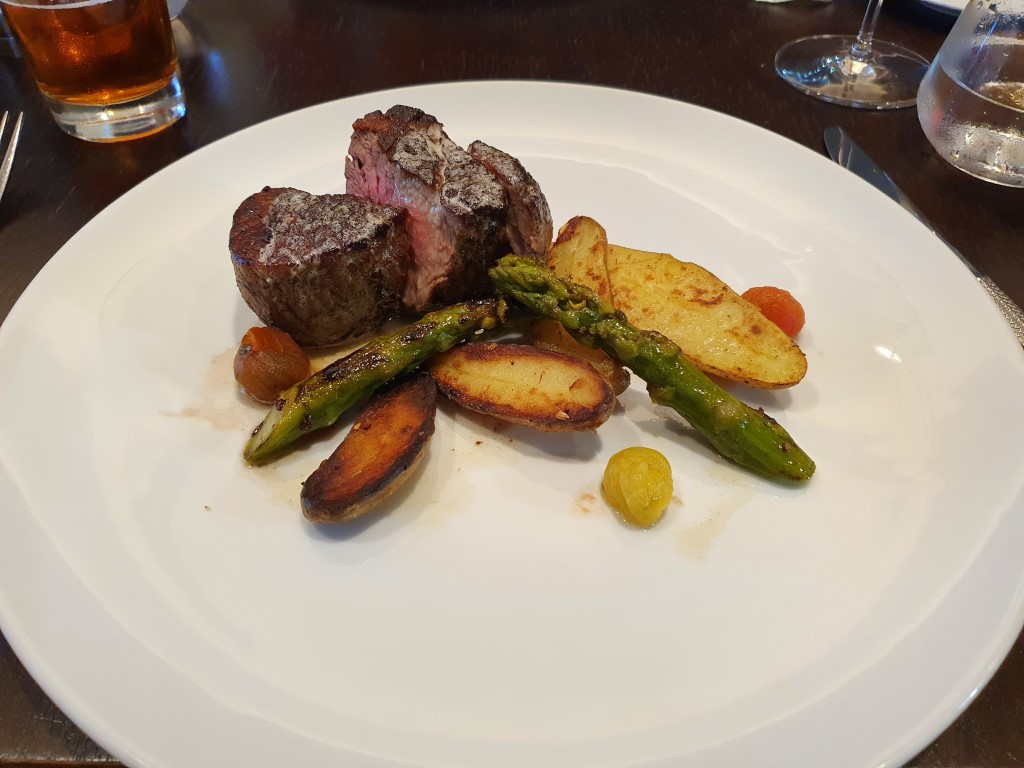 And ofcourse the flafship burger.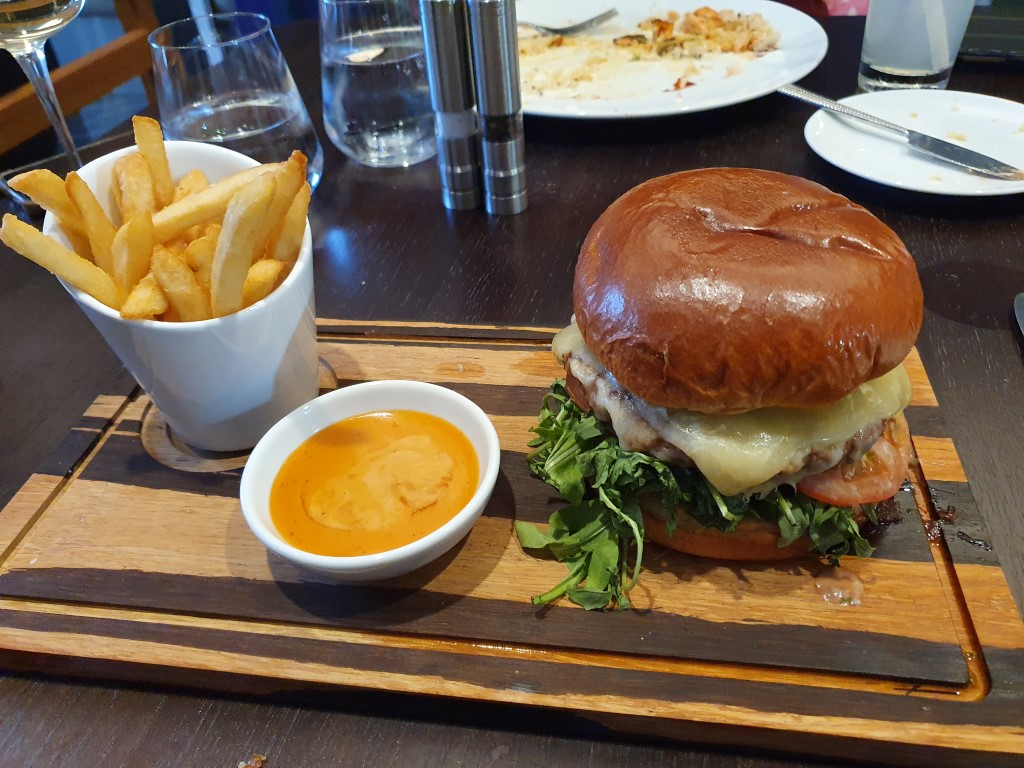 I am impressed with the Miami Flagship lounge. The normal lounge offerings are spectacular – however, the Flagship dining puts it a notch above every other top tier lounge. Absolutely fantastic. American has really upped the ante.