Equipment: 777
Origin: MIA (19:40)
Destination: LHR (09:25)
Flown: May 2022
Cabin occupancy: 100%
After a great stay at the Flagship lounge and the flagship dining experience we boarded our flight to London. The flight was on time – and the boarding was just getting started. As we were flying First, we could board in the first group. We were warmly welcomed by the crew and directed to our seats. The First cabin was completely full – all 8 seats were occupied on this evening flight to London.
An overview of our seat.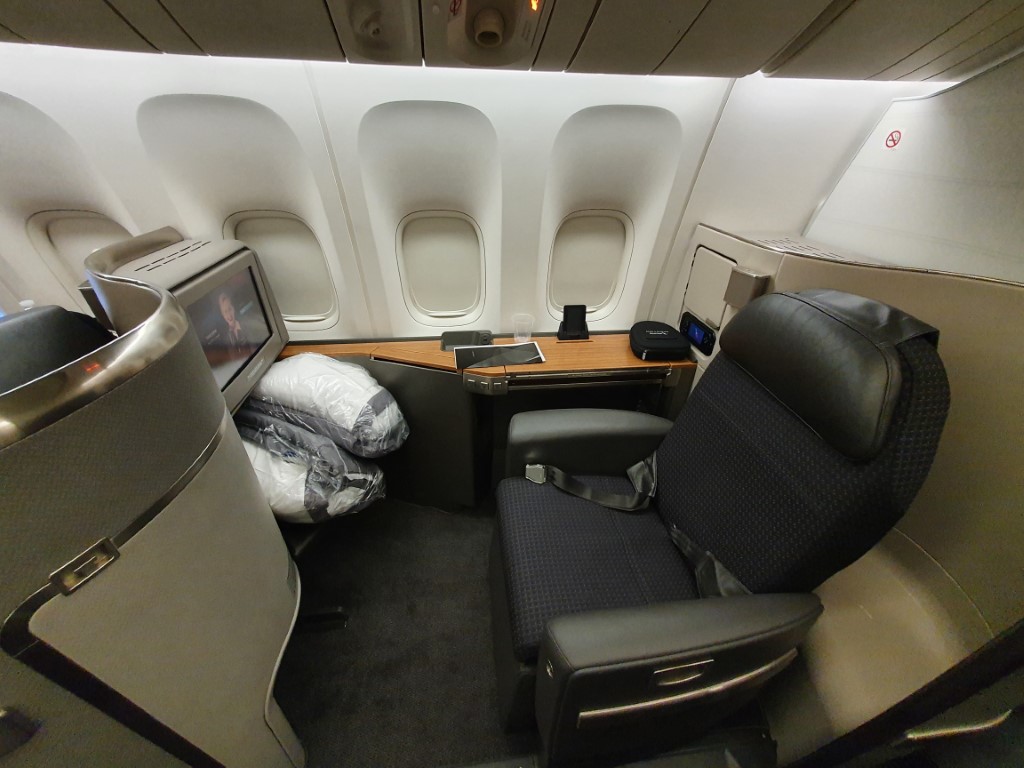 The bed and the duvet were already in place. For the evening flight AA offers a turn-down service and we have plenty of linen, blankets and pillows awaiting us at the seat. I had to pop most of it up in the bins as it takes a lot of space.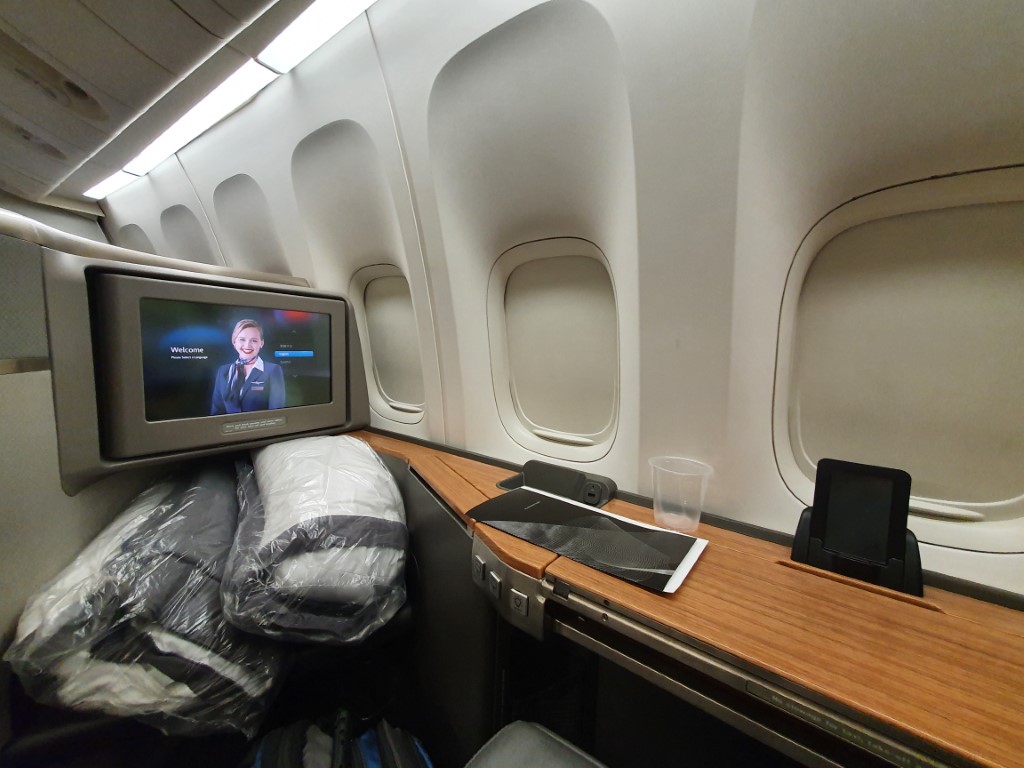 Plenty of legroom today. The seats are large and there is plenty of leg-room and space to store stuff onboard.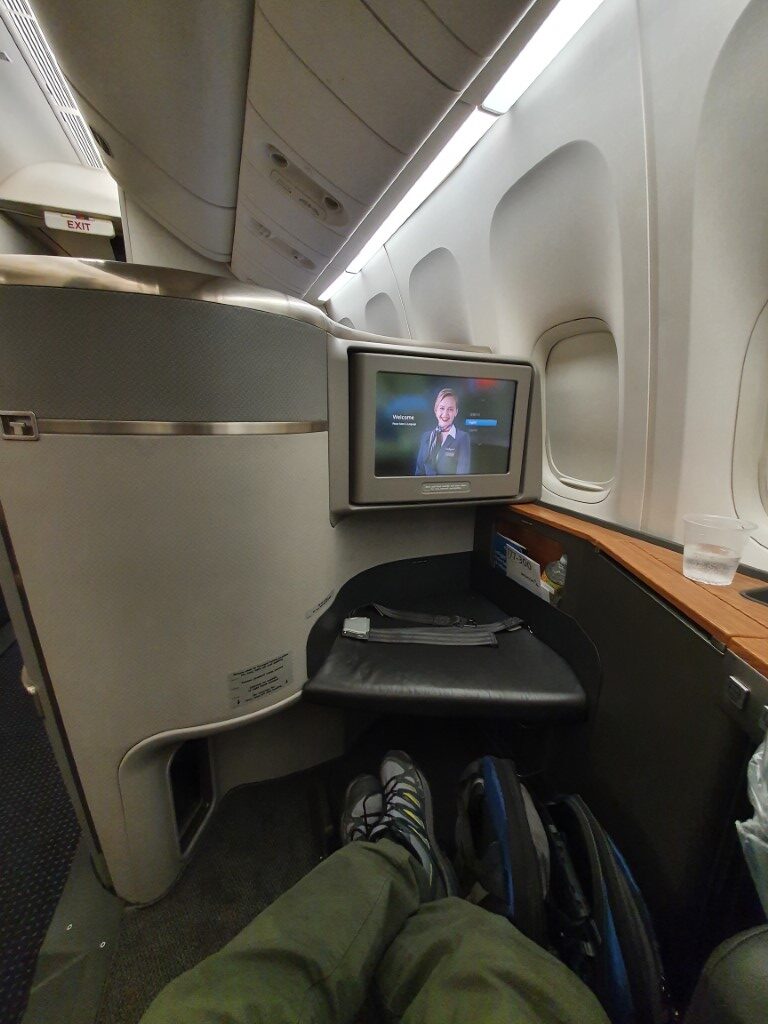 Our amenity kit and its content. It is a simple amenity kit – that would be good enough for a business class, but for the first it wasnt very special.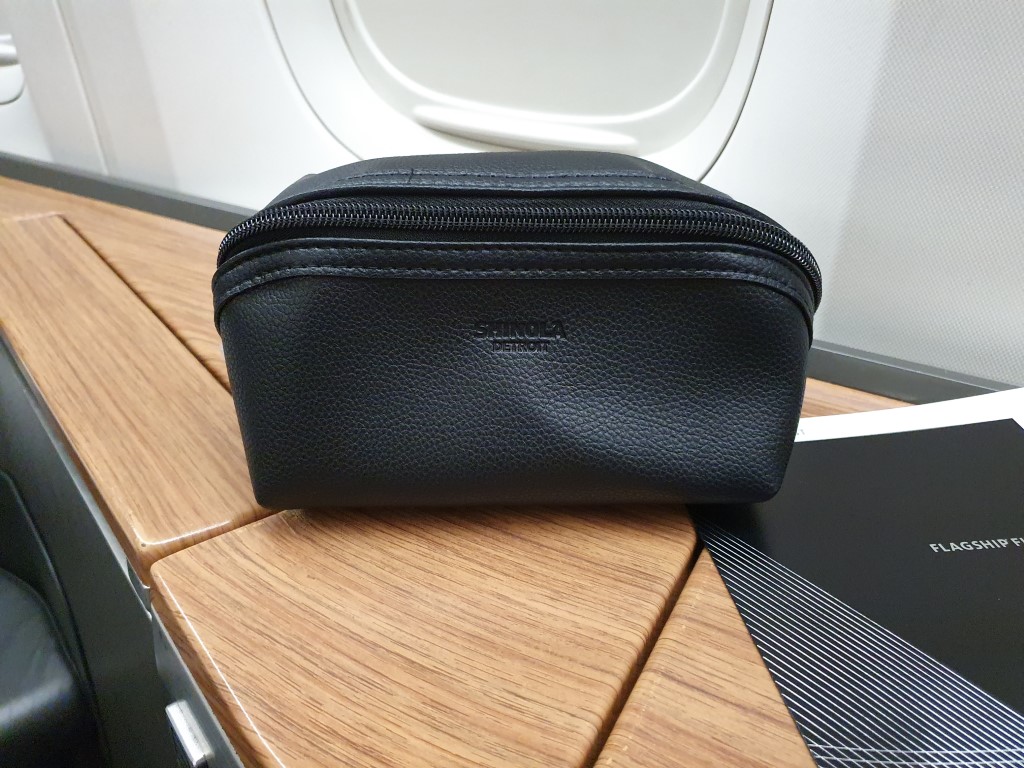 A nice quality pyjama – which is actually quite comfortable for everyday use too.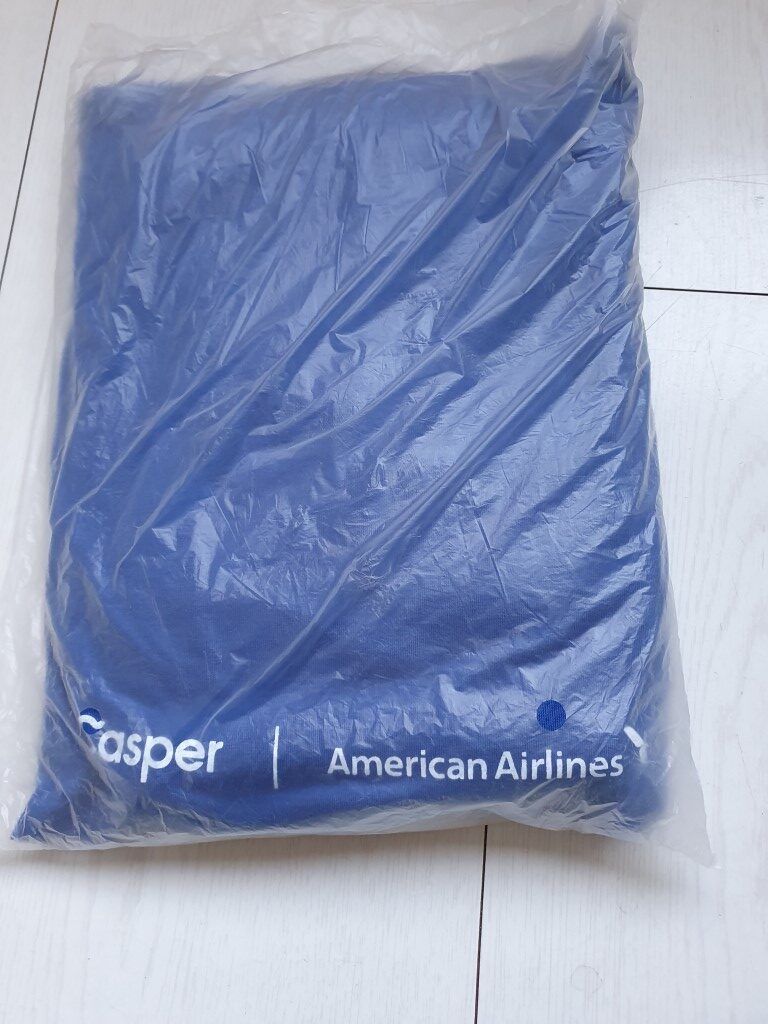 Noise cancelling headset.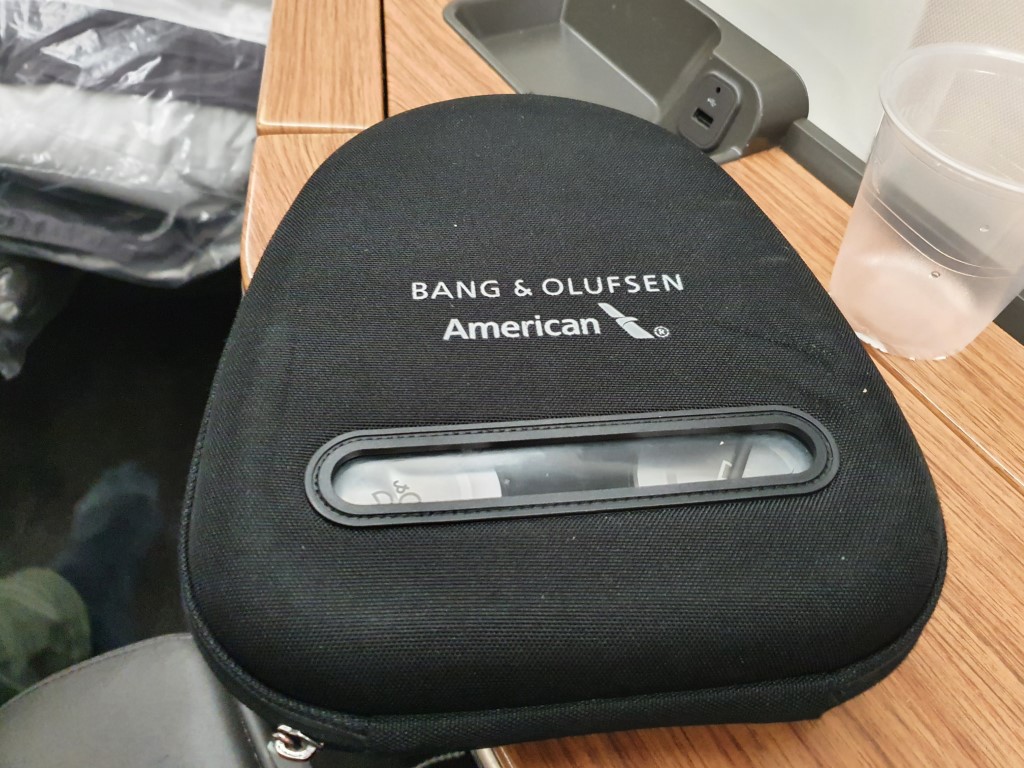 A small closet with mirror next to the headrest, with all the charging options. There is a small tablet style controller on the table that allows you to control your seat and position.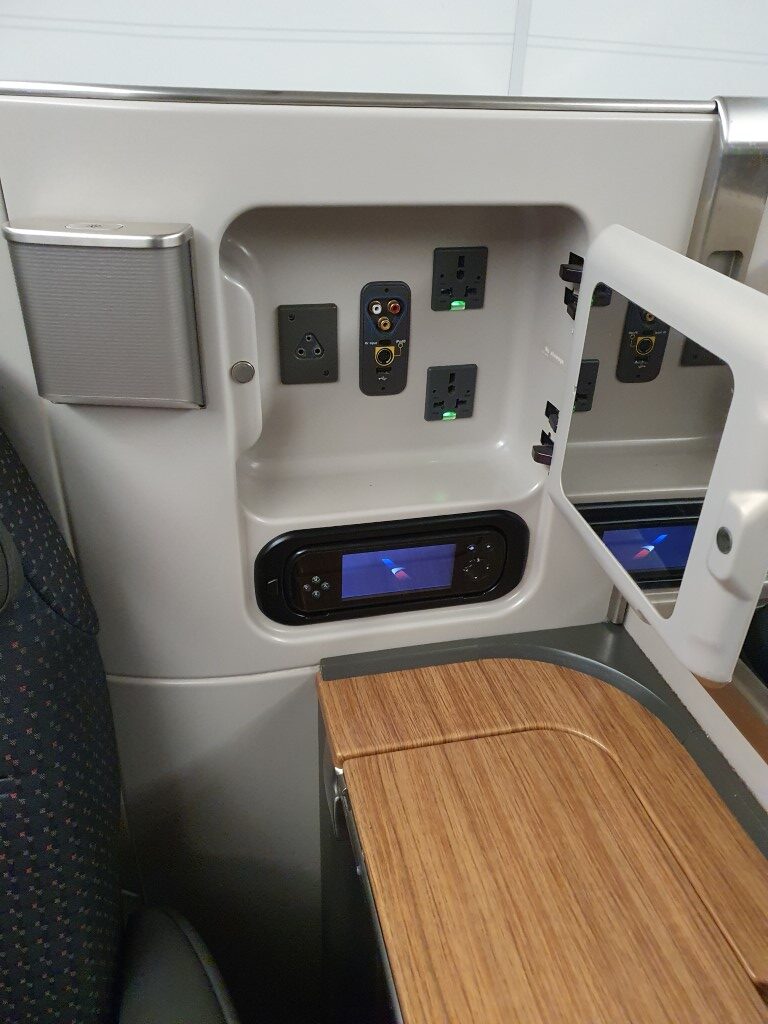 It is quite a large First cabin, with just 8 seats. Quite roomy feeling.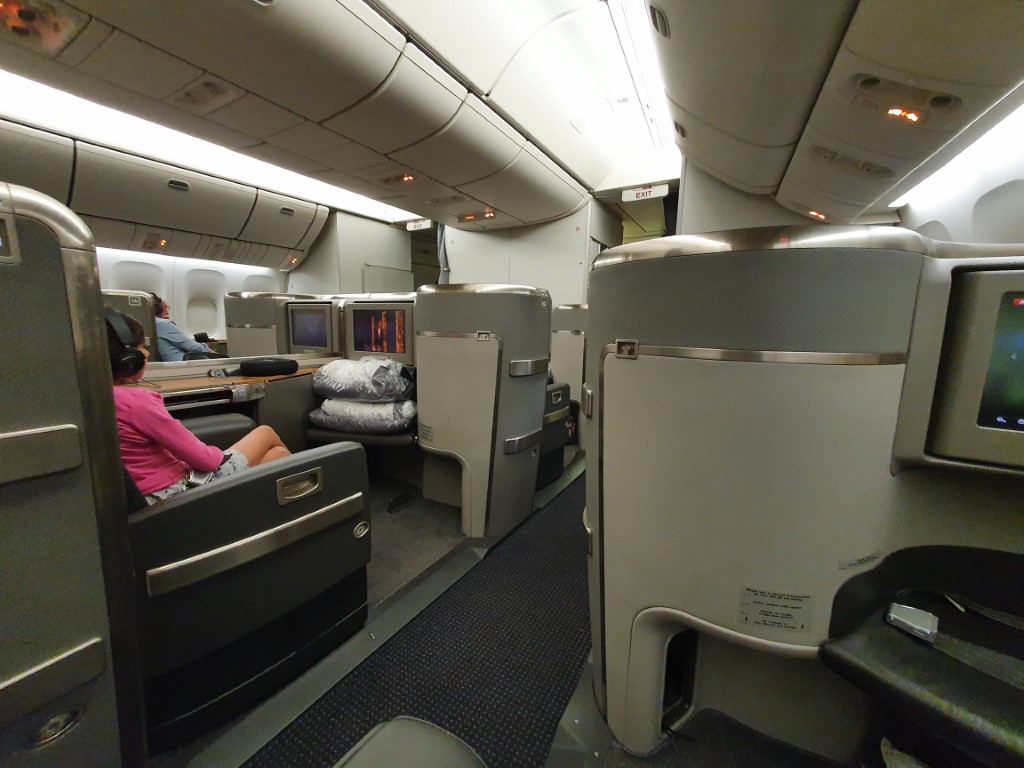 Charging and connection options. I am not sure what to do with most of them. These audio/video options are a bit too much on such flight. Who uses them, I wonder!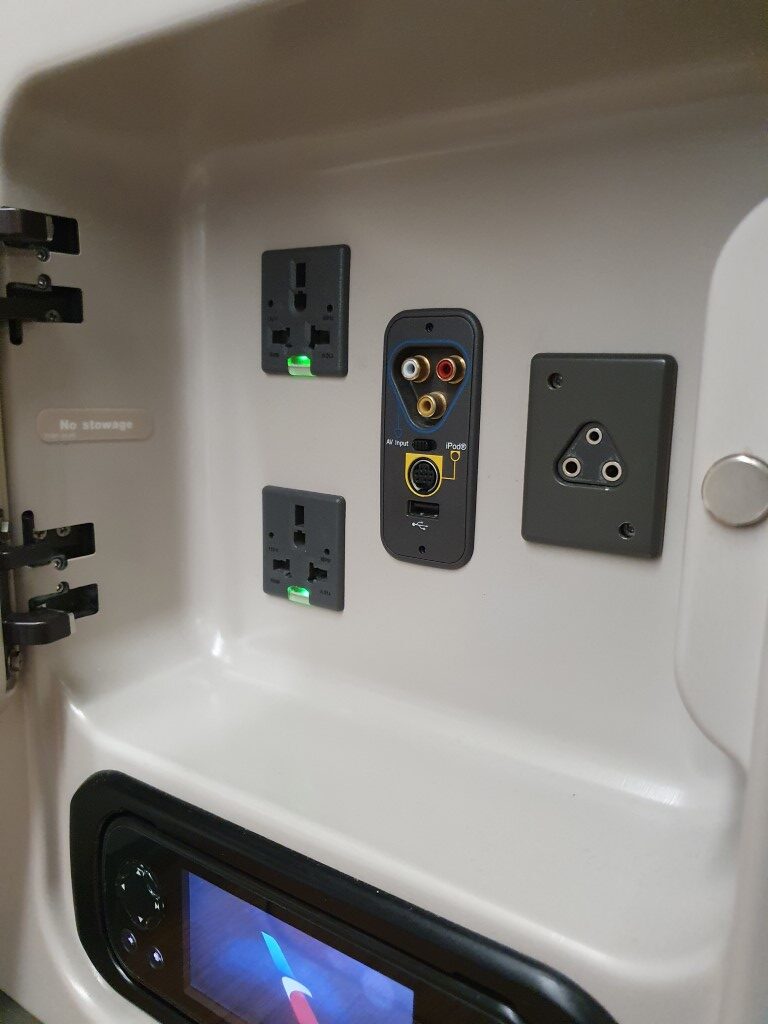 Controls for lamps and screen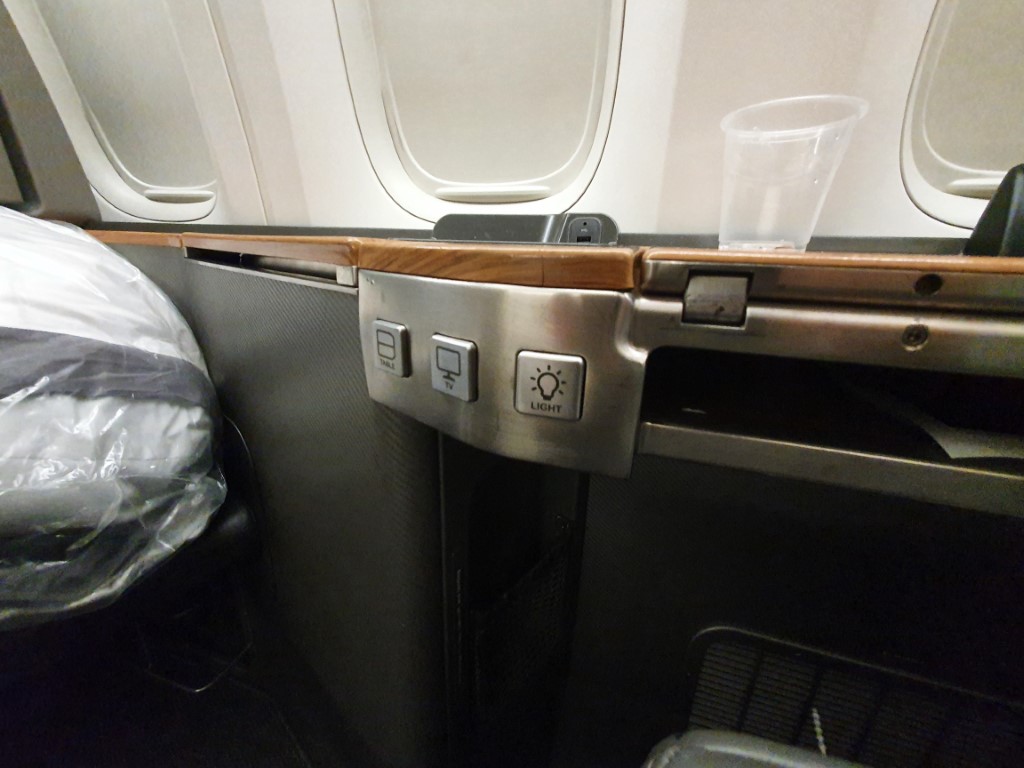 The table opens to double its size and makes a lovely working table. You can pivot your seat and have a desk and chair for working.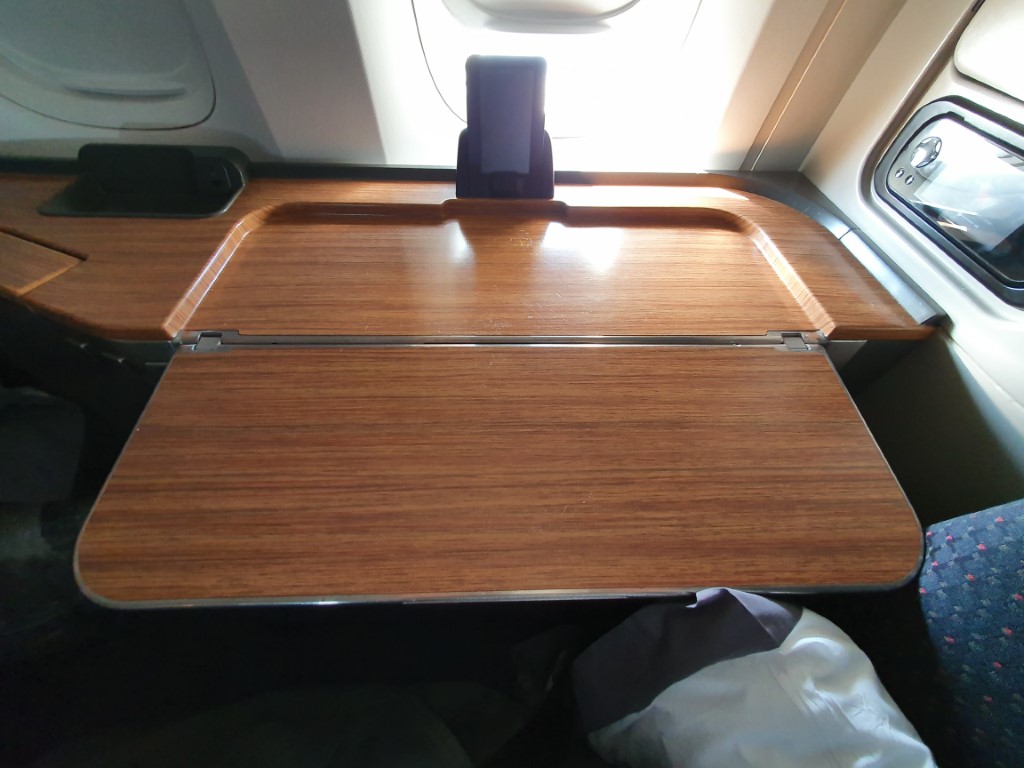 A small storage for shoes below the screen as well a storage area for books/tablet next to the seat.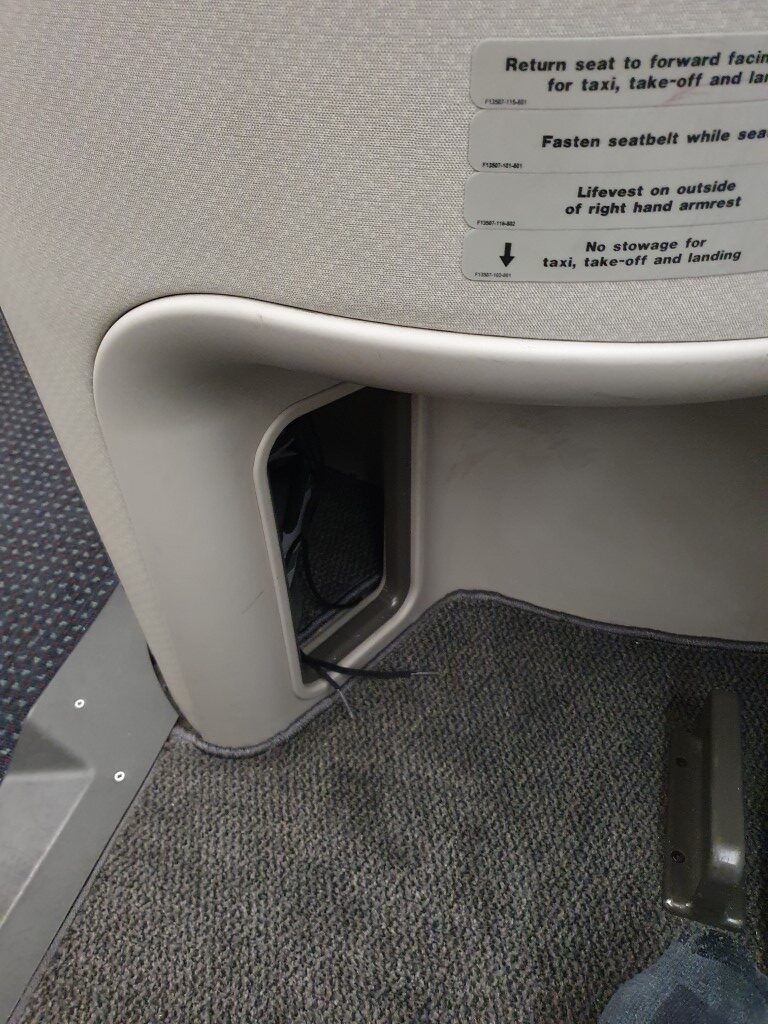 Our menu for tonight.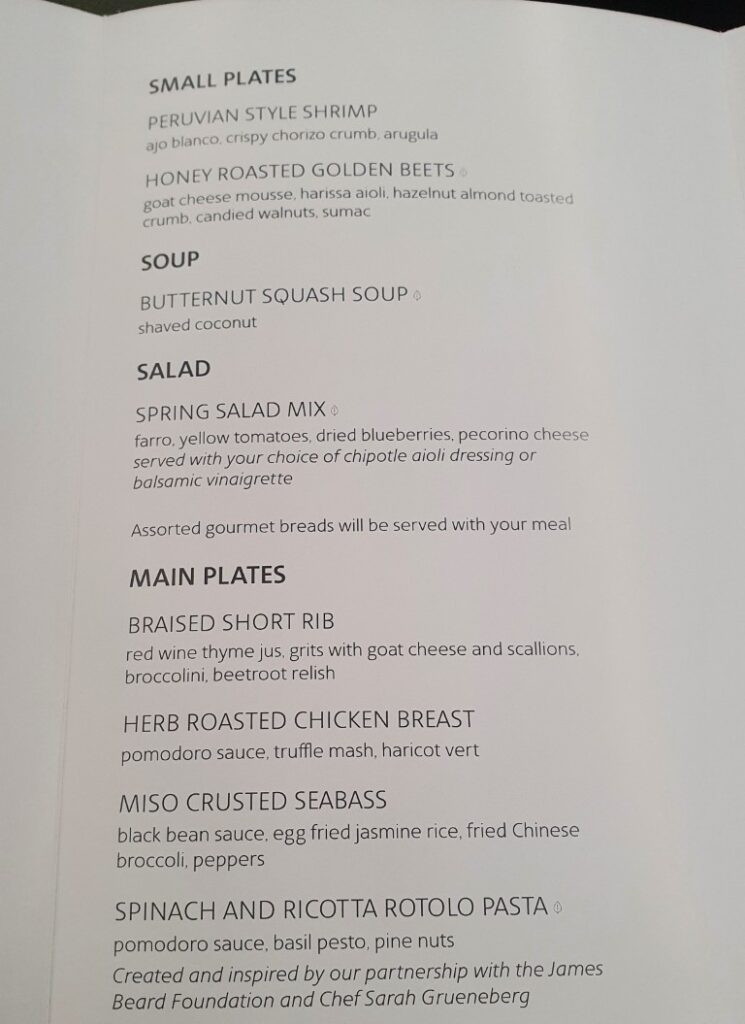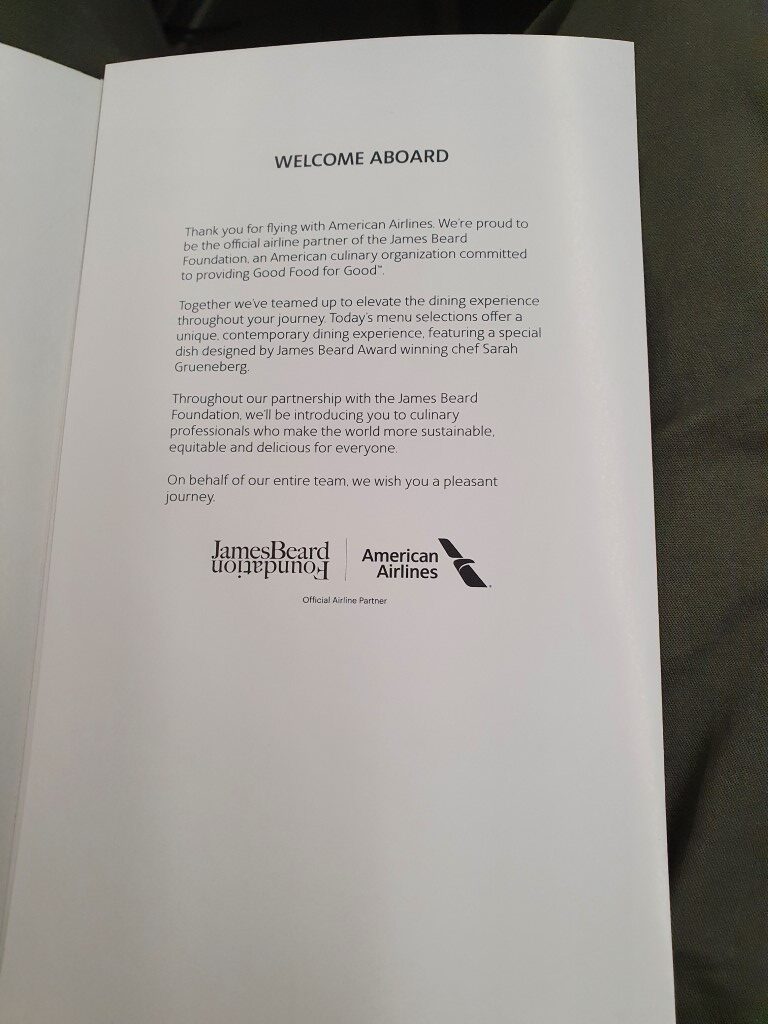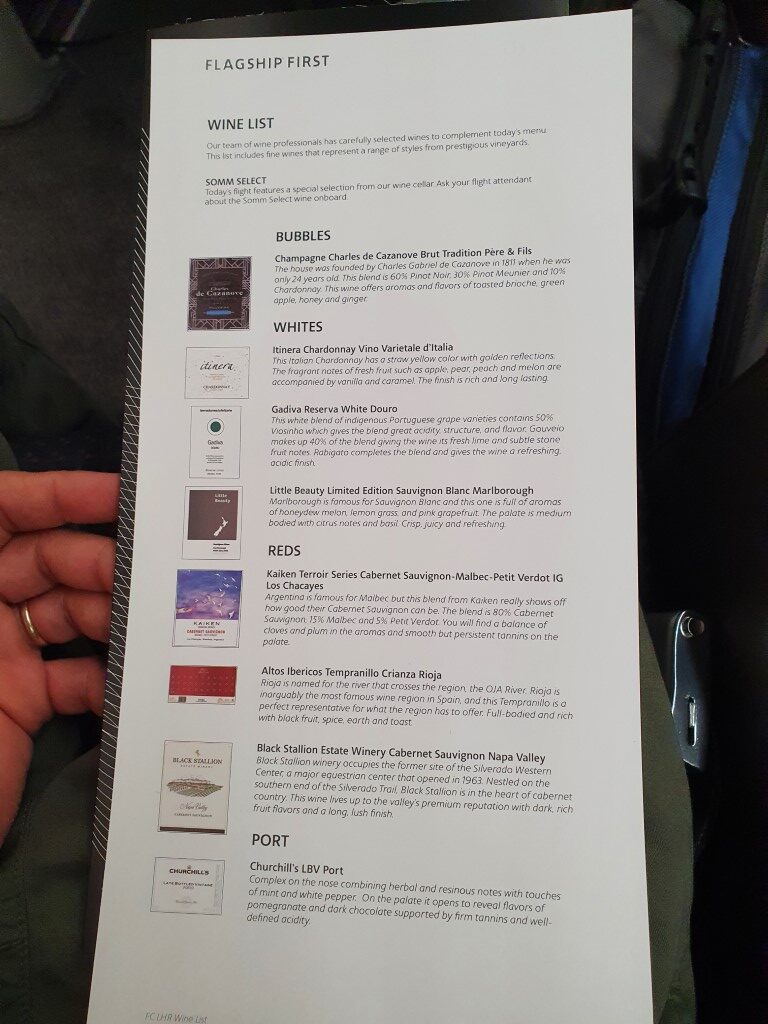 We started with some warm nuts and olives/capers.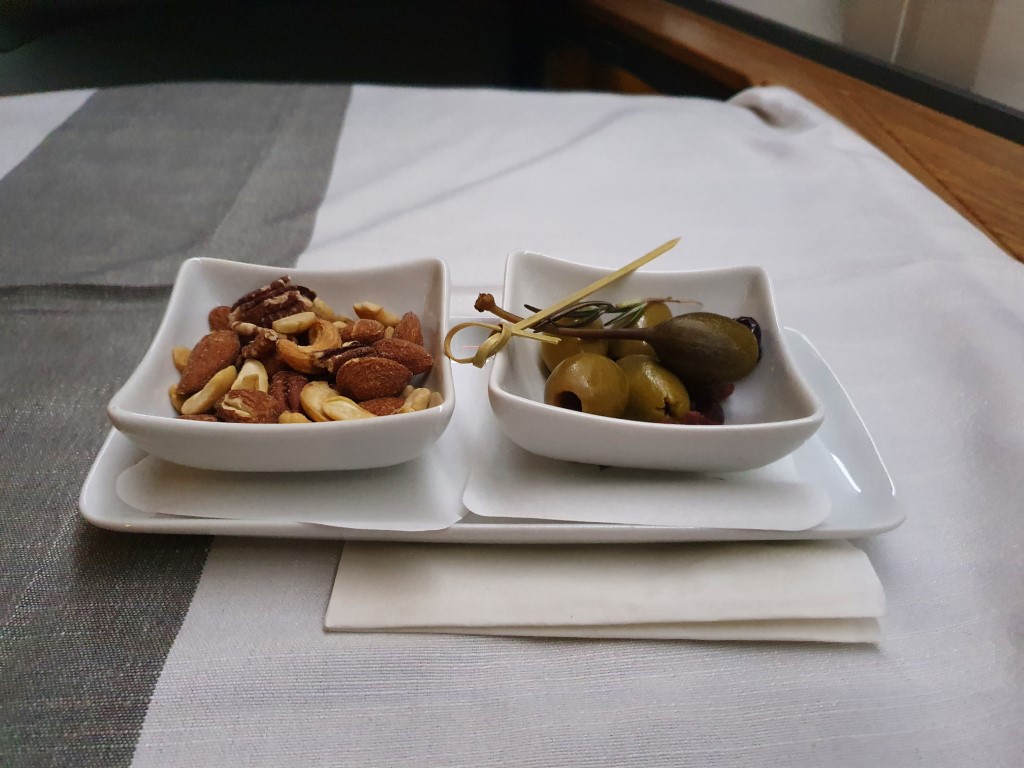 Our table set for dinner. Quite a nice set up and the table is quite large, so it doesn't feel cramped at all.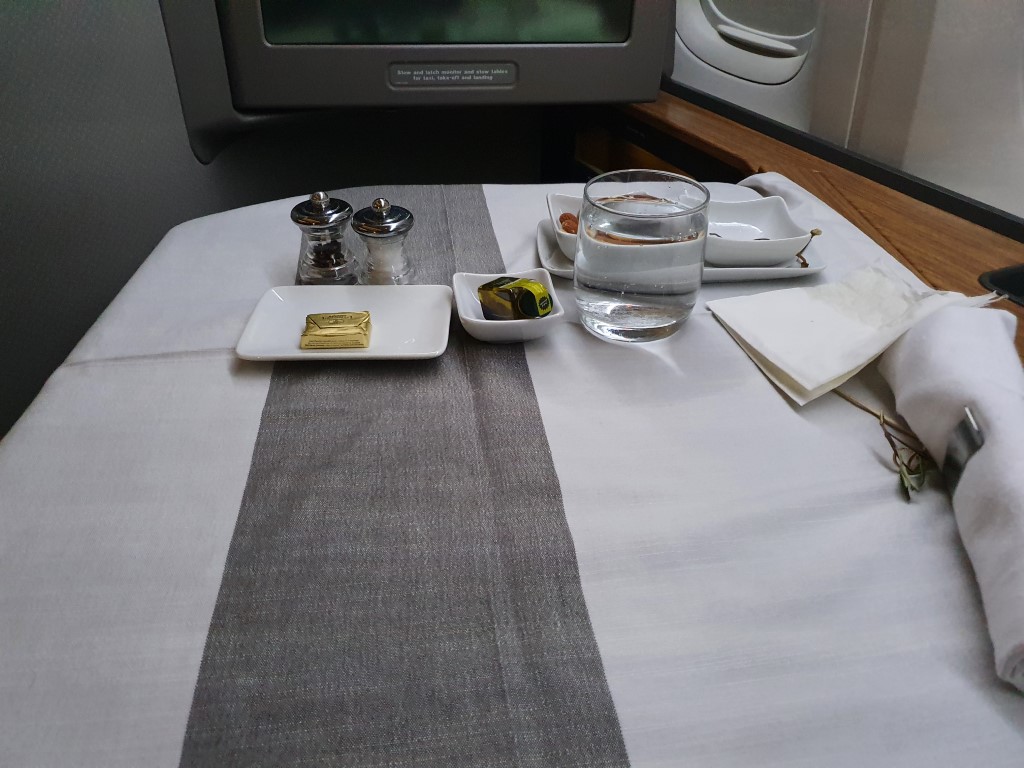 Shrimp appetizer. Nicely presented and tasty.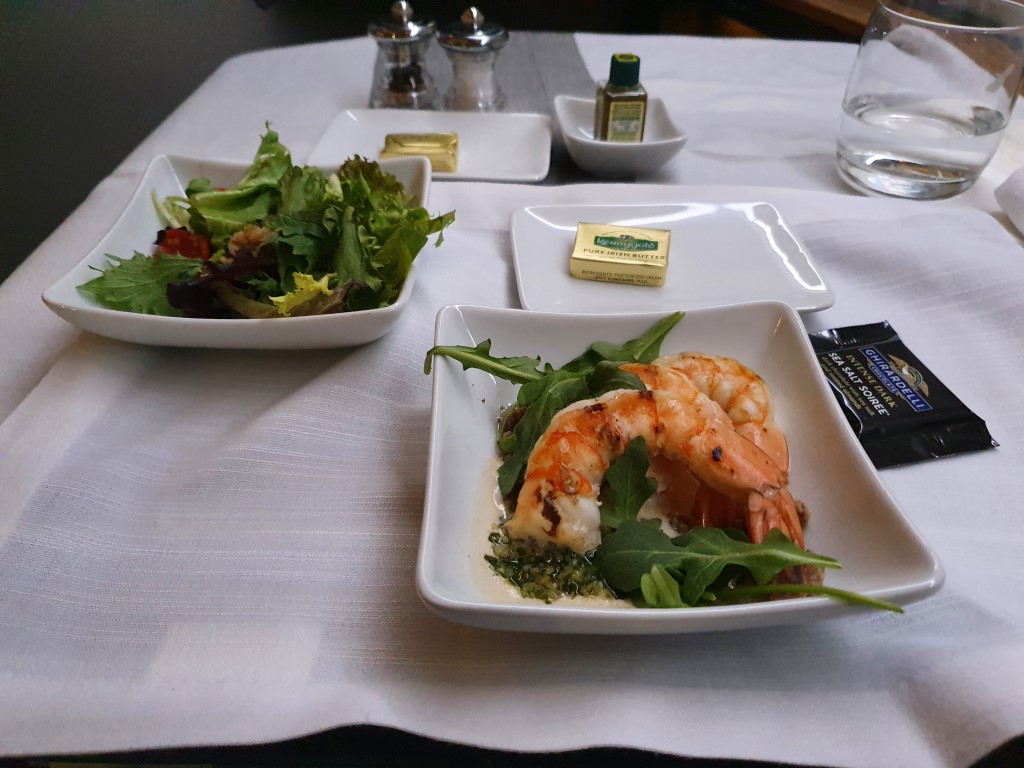 The miso crusted seabass was fine. It was quite bland and I regretted my choice. However, I had eaten a lot in the Flagship dining area and was not too hungry.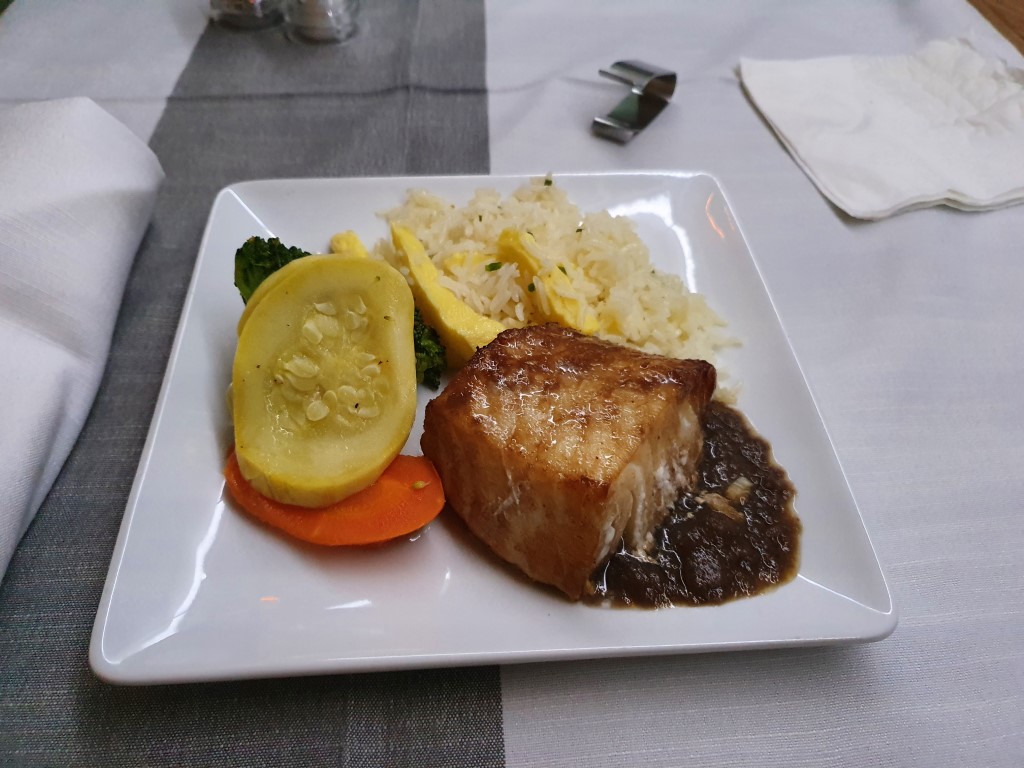 Turndown service for the night. Quite a big and comfortable bed up in the air.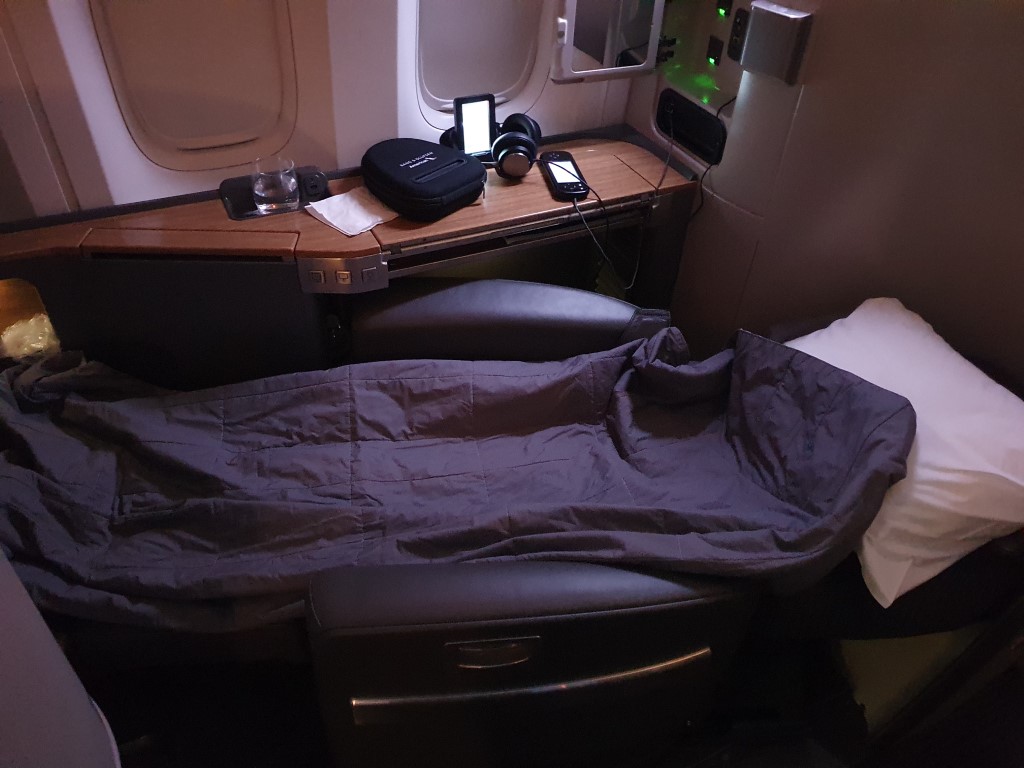 Seats have a pivot mechanism. There are 3 main options – takeoff and landing position; then the bed position and finally the table/work position. You have to press the button on the seat so that the seat locks in one of these position and then you can change the recline, etc. A nice mechanism that allows customisation.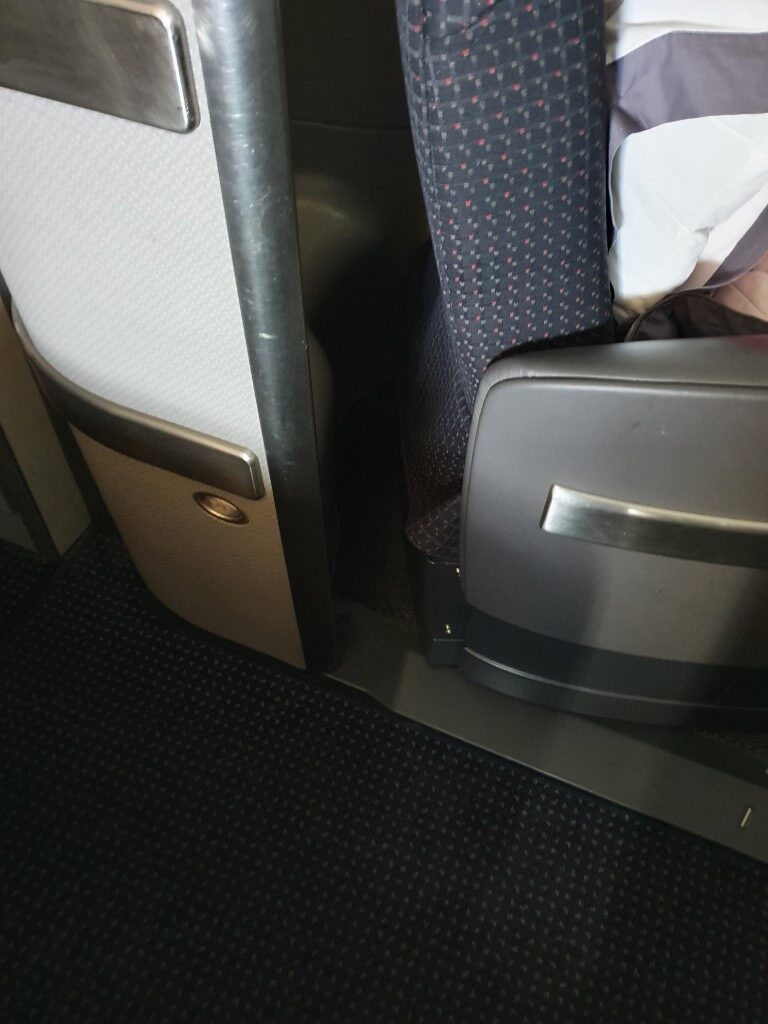 A lovely view of the seat – look how large the personal area is.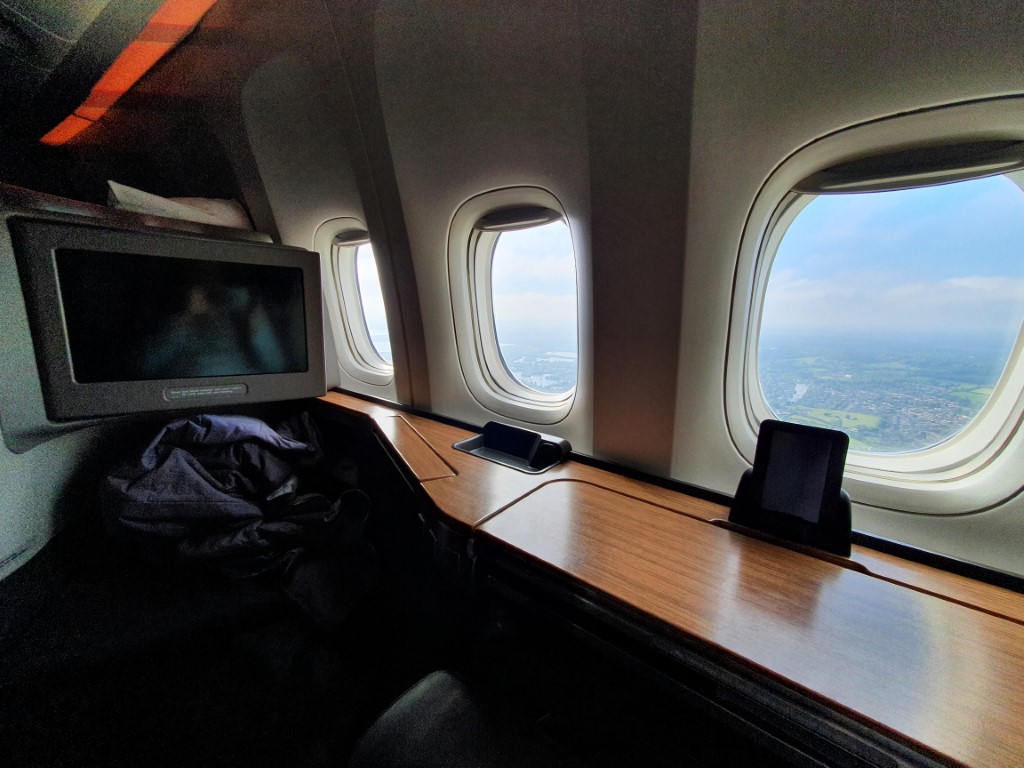 A lovely morning in London, during our approach into LHR.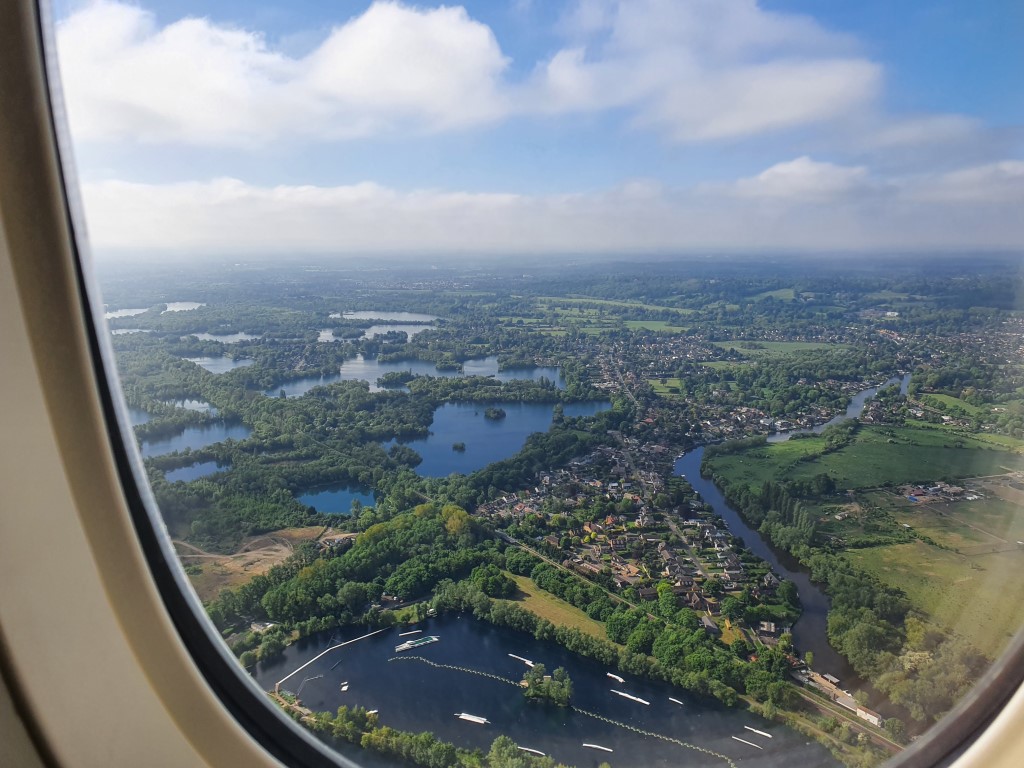 Very happy with American on this evening flight from Miami. It was comfortable and on time. We enjoyed our experience in First class and the icing on the cake was the flagship dining experience.