After our relaxing flight from Miami and going quickly through the immigration on arrivals, we went directly to the check in area and dropped off our bags. We had a long layover before our flight to Amsterdam, and after dropping our bags we headed to the BA Galleries Arrivals Lounge at London Heathrow. This lounge is 1 floor below the departure area and very clearly marked.
On arrival, the lounge attendant checked our AA first class boarding pass and asked whether we would like to visit the Concorde Breakfast room. As we arrived in First with American, we were entitled for the Concorde room. We readily agreed and were happy that we received the invitation. I wasnt expecting this, as I thought that the Concorde room is restricted to BA first arrivals. However, I was pleasantly surprised. I think BA and AA are working closely together at their Heathrow and JFK hubs respectively. Thus summer, many of the AA flights, including Miami, have shifted to Terminal 5 instead of terminal 3 at Heathrow. I was very glad of this shift, which meant that we did not have to travel across heathrow from Terminal 3 to 5 for our BA flight connection to Amsterdam.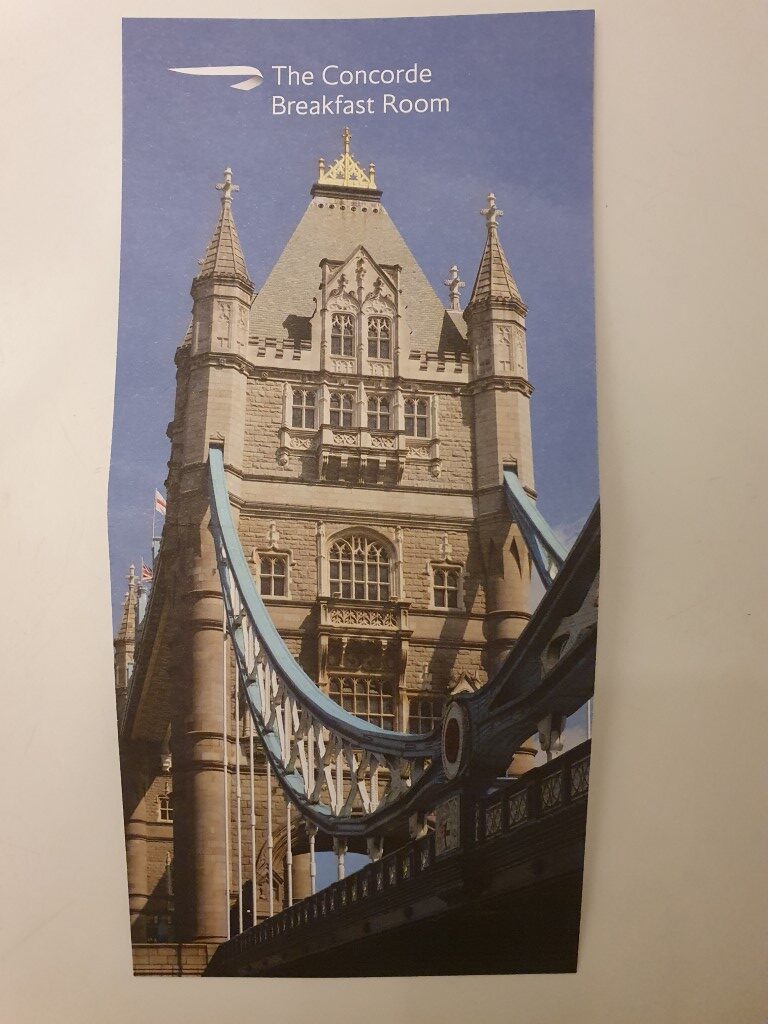 The Concorde breakfast room is lovely and was empty when we arrived there around 10:30am. The lounge attendant was happy to see us and seated us and welcomed us warmly.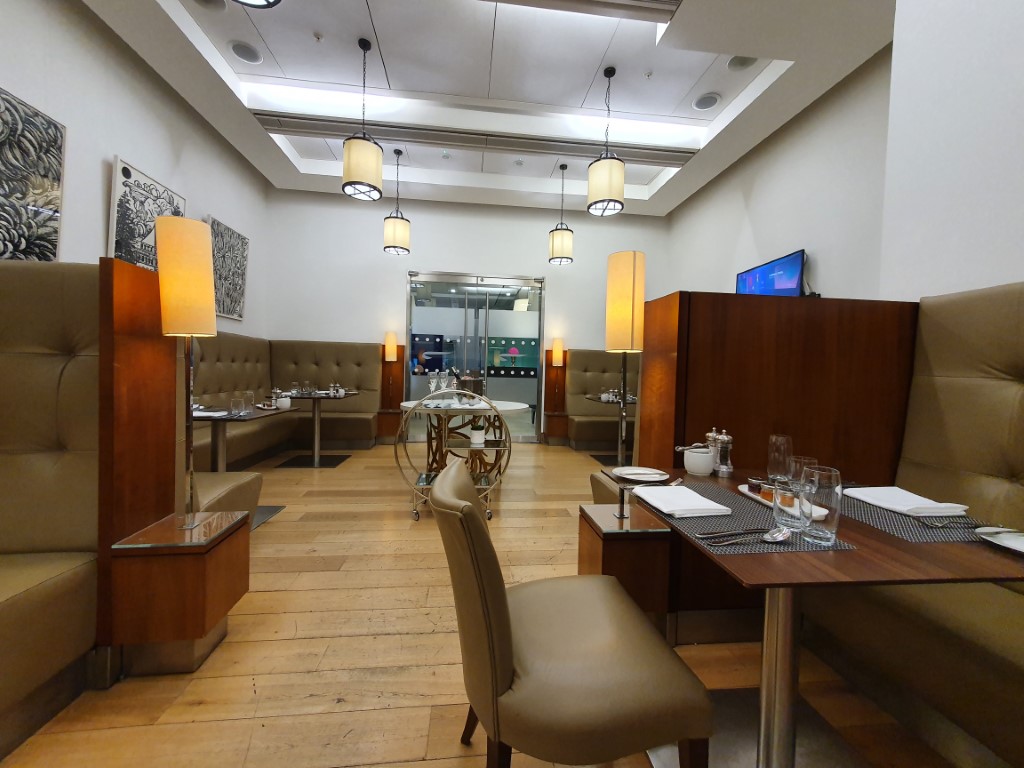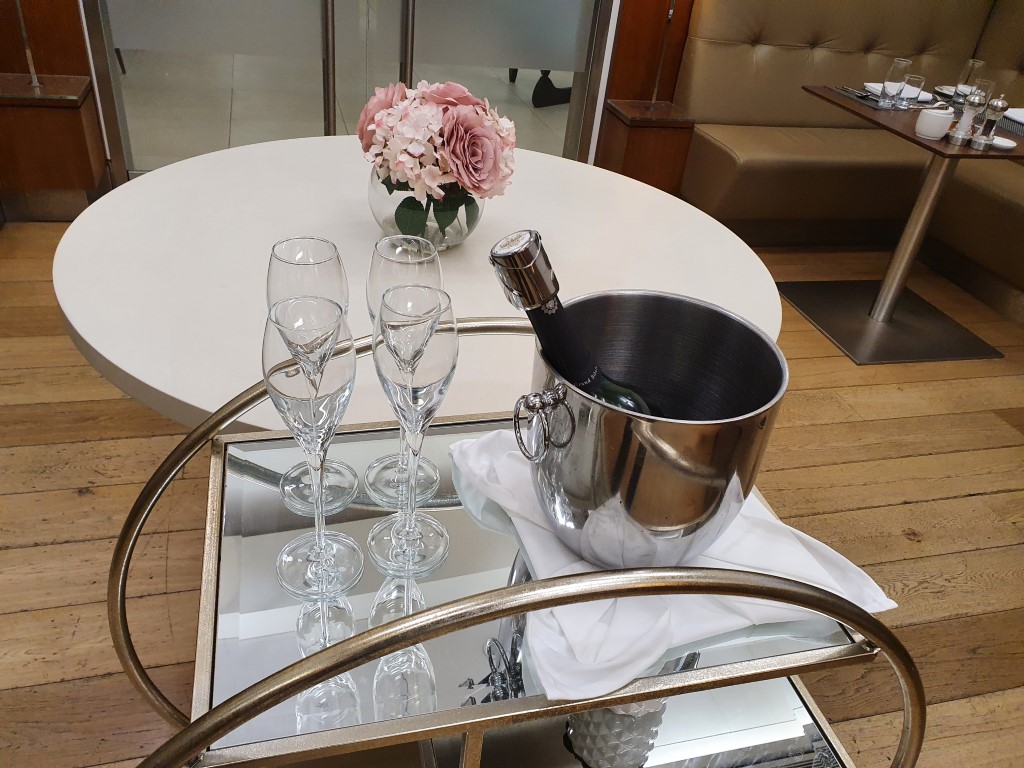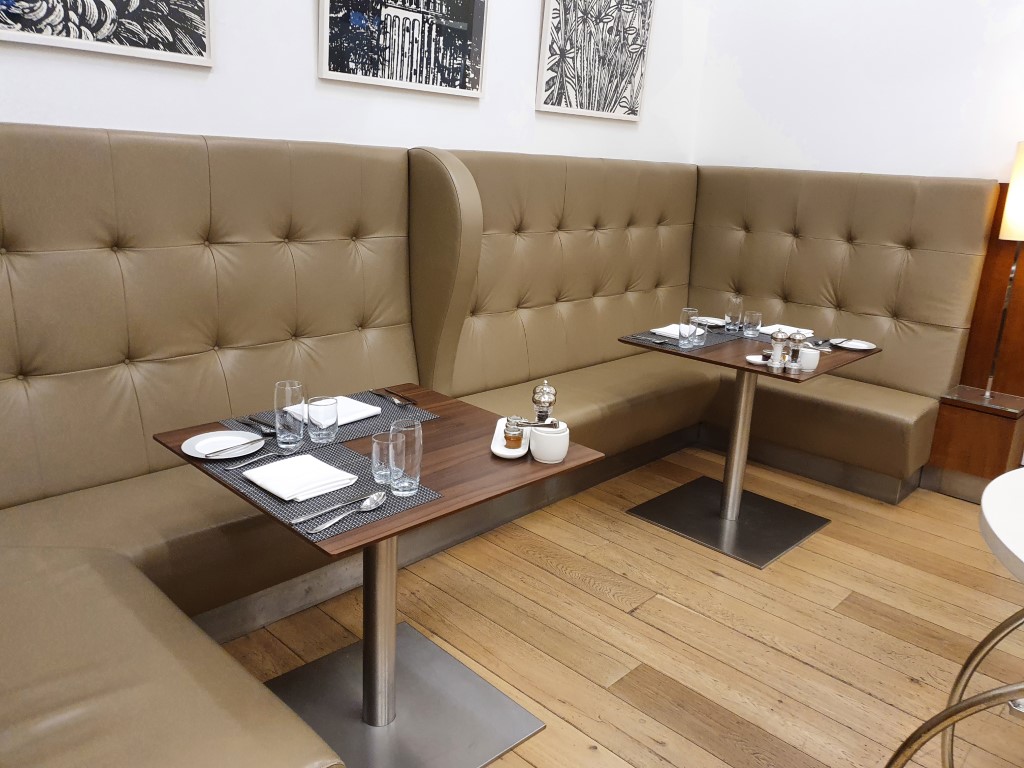 A nice table set-up, with restaurant style sitting.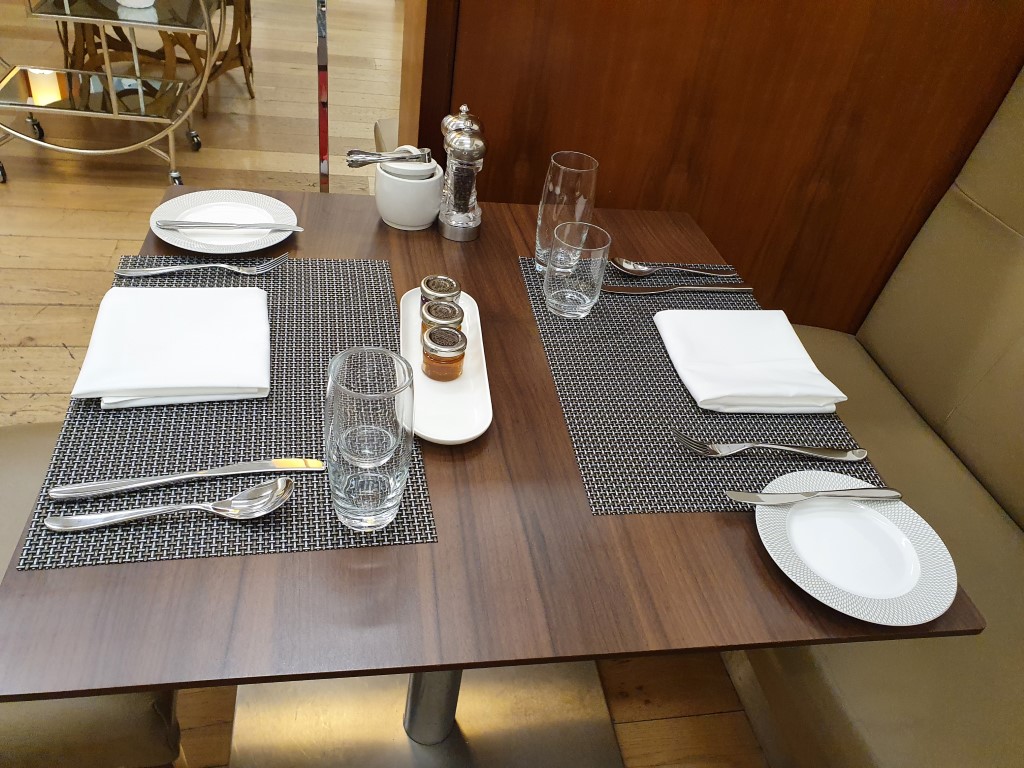 I began with a nice English breakfast tea. It felt good after a long flight.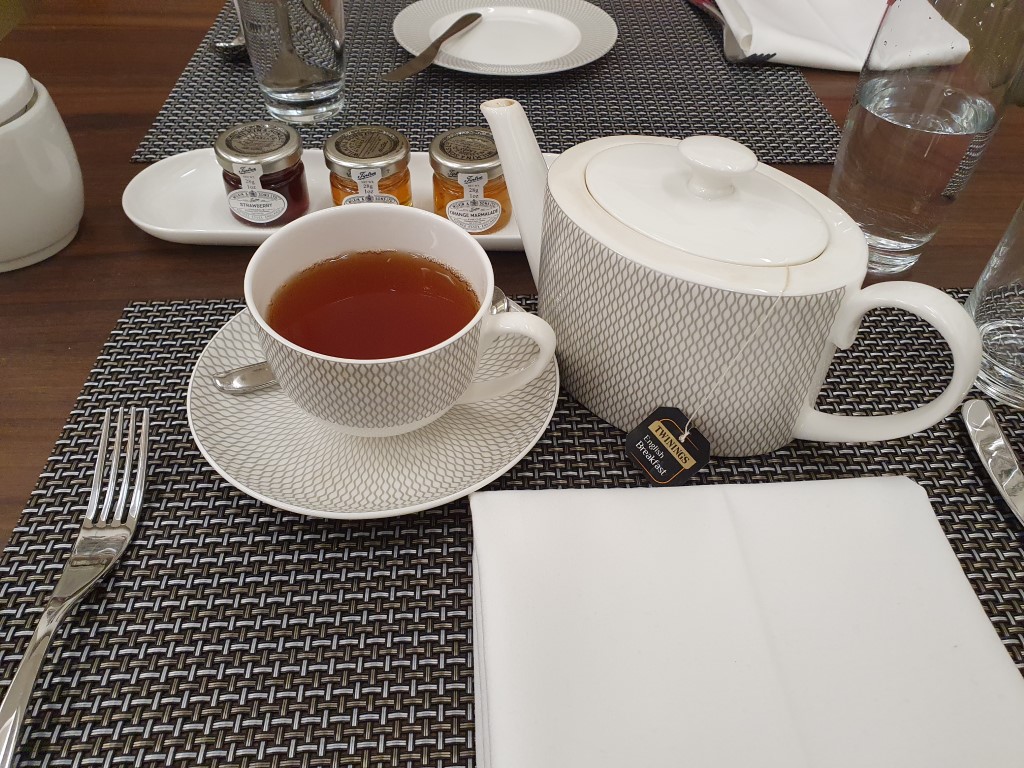 Of course, the English breakfast. I am still counting the calories. It was rich and heavy to says the least.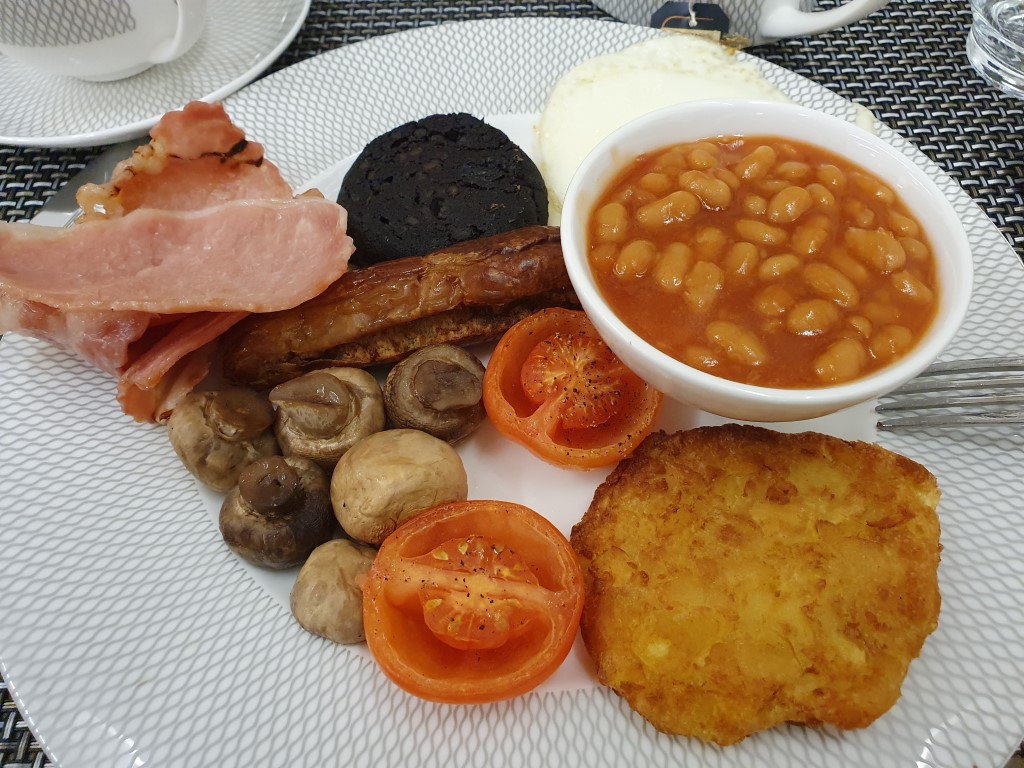 Our menu for today.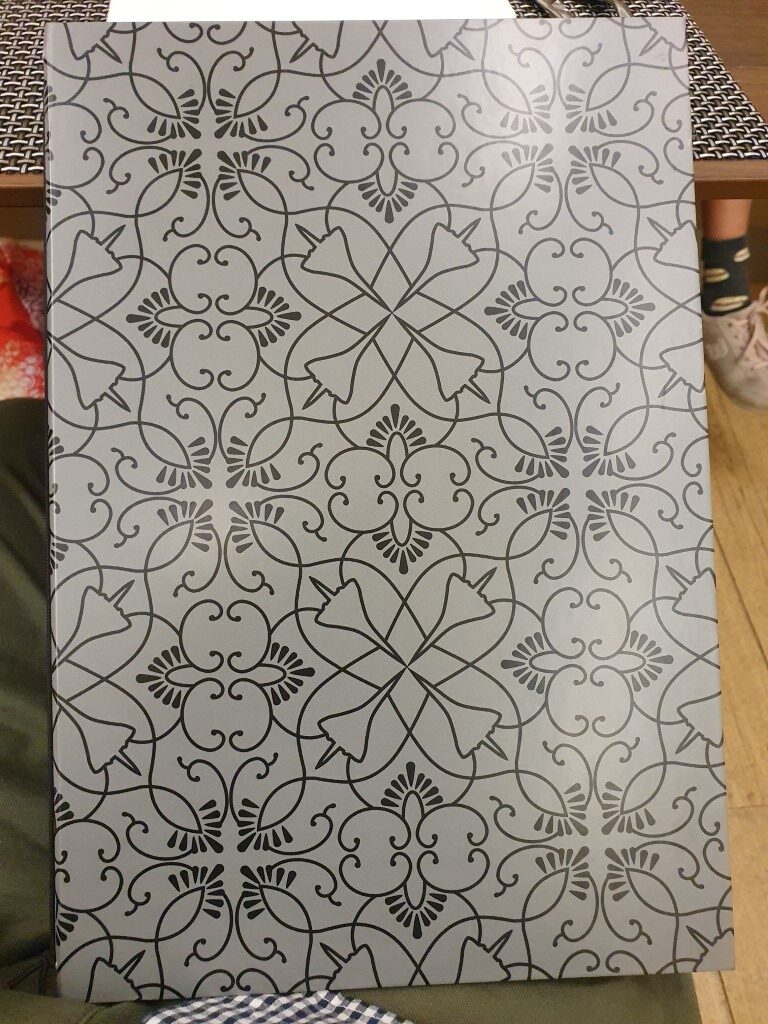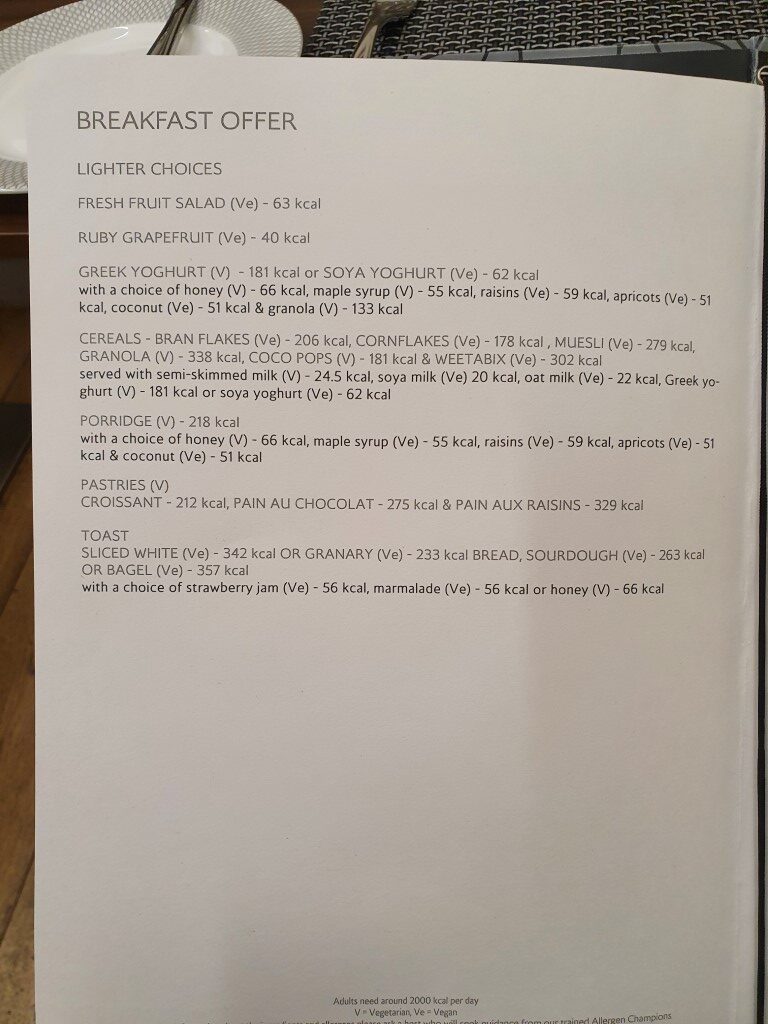 After our breakfast, we headed to the showers. I was AMAZED by the number of showers at the arrivals lounge. There must be more 50 of them. They are numbered as well as color coded. The shower attendant gave us the number and remotely opened the booth for us.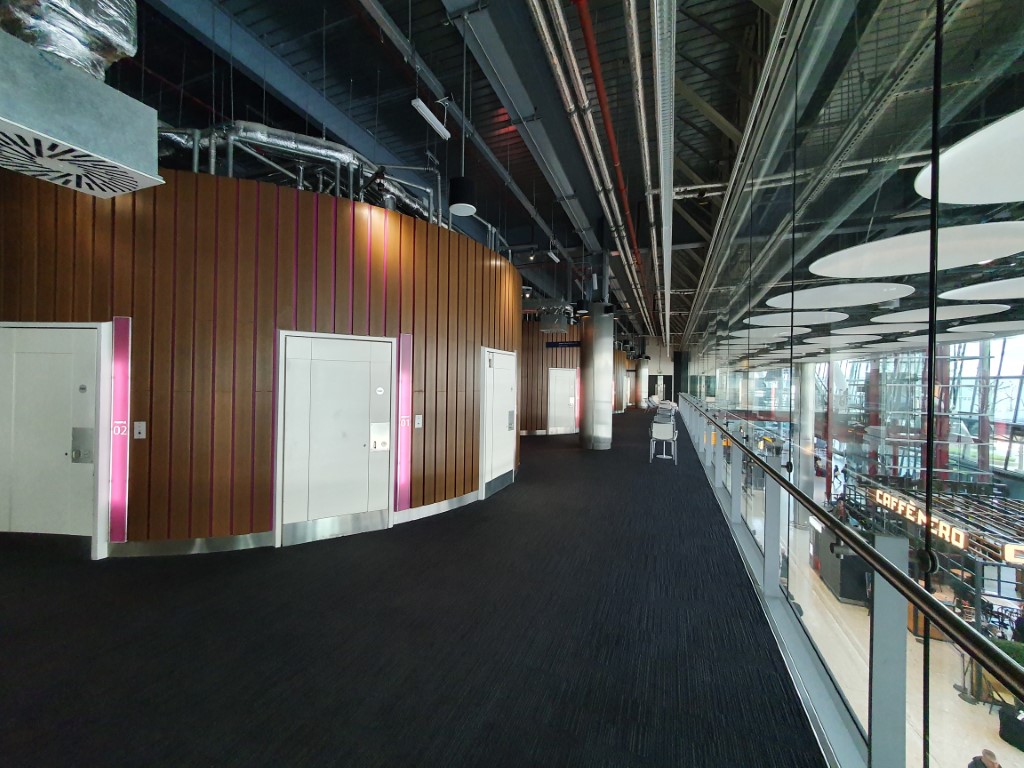 The shower booth is well equipped and we had towels, etc waiting for us. The shower attendant checked whether I would like dental or shaving kit. The shower was refreshing and I felt new!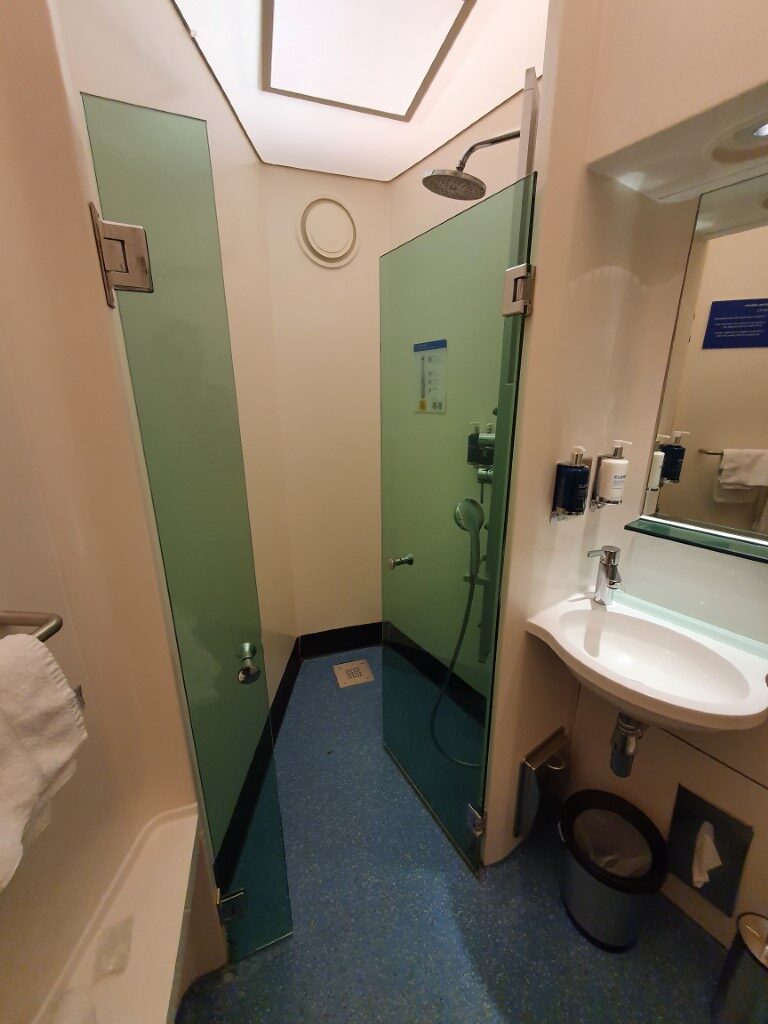 After the shower we used the recliners right in front of the shower area. This is a nice and quiet area. We could nap a bit and get some reading done. BA does not offer a nap room in the arrivals, this is as close as it gets 😉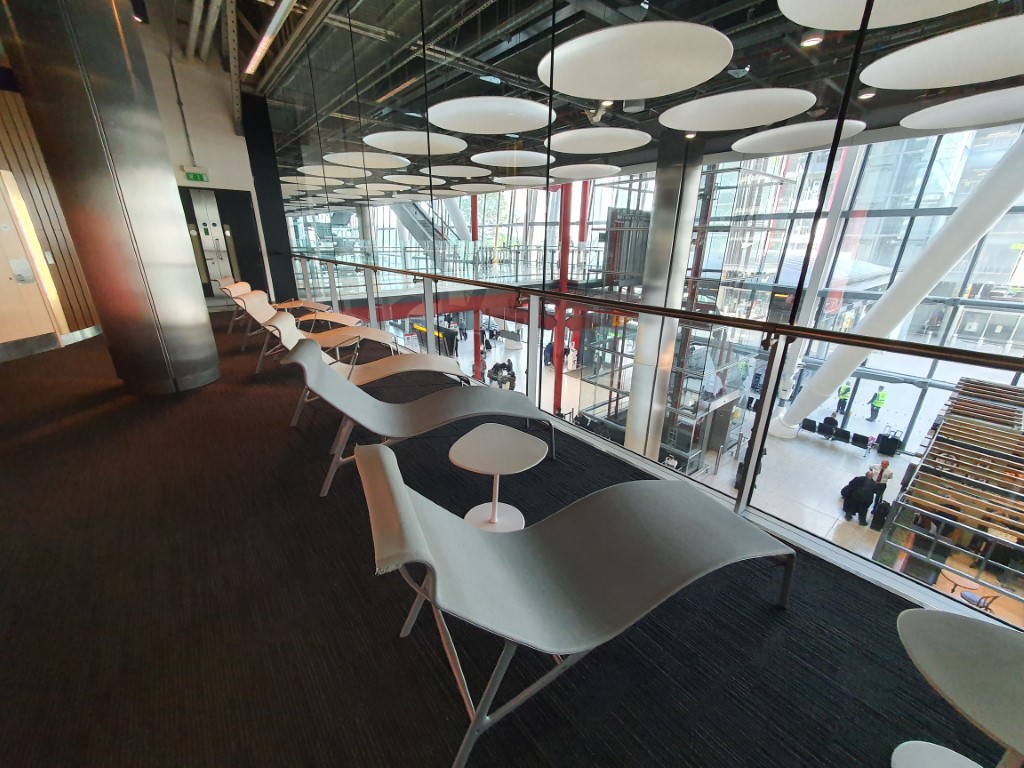 The lounge is large and there are plenty of sitting areas, which are quite varied. Something to cater to all the tastes. However, at no point it felt crowded.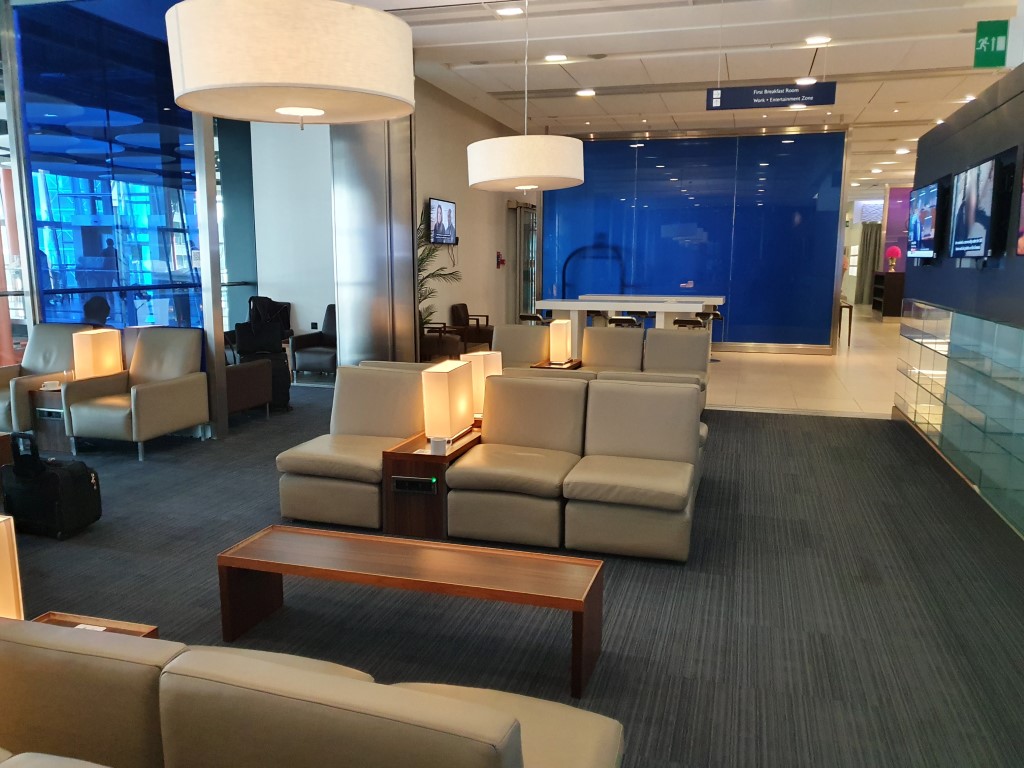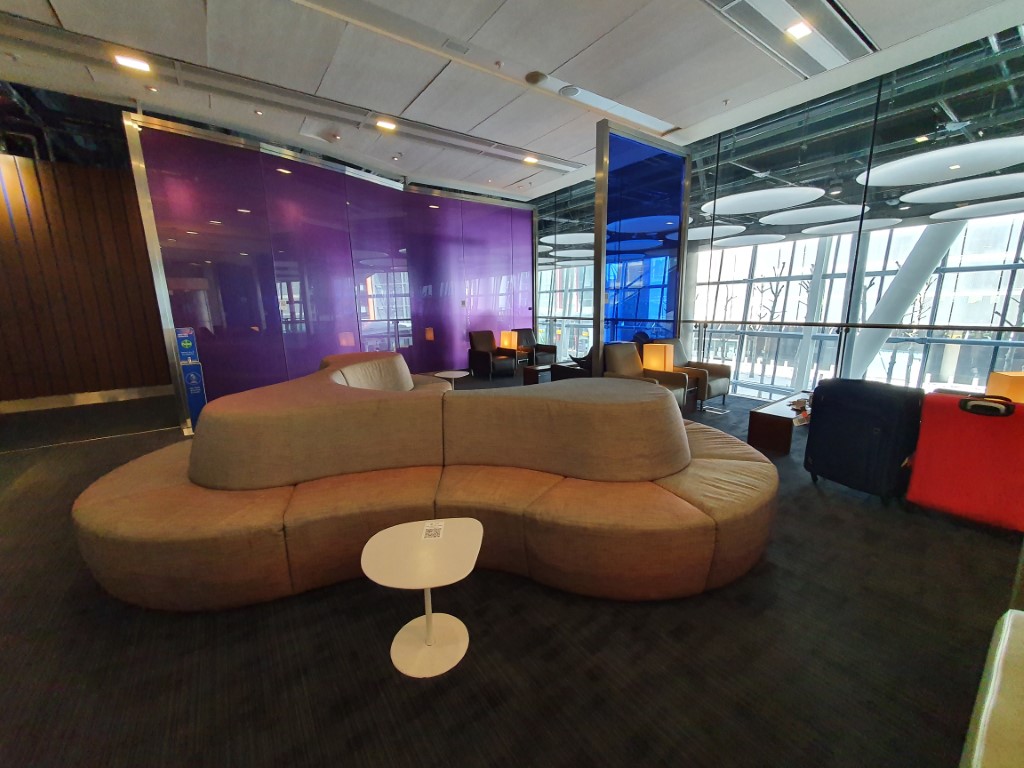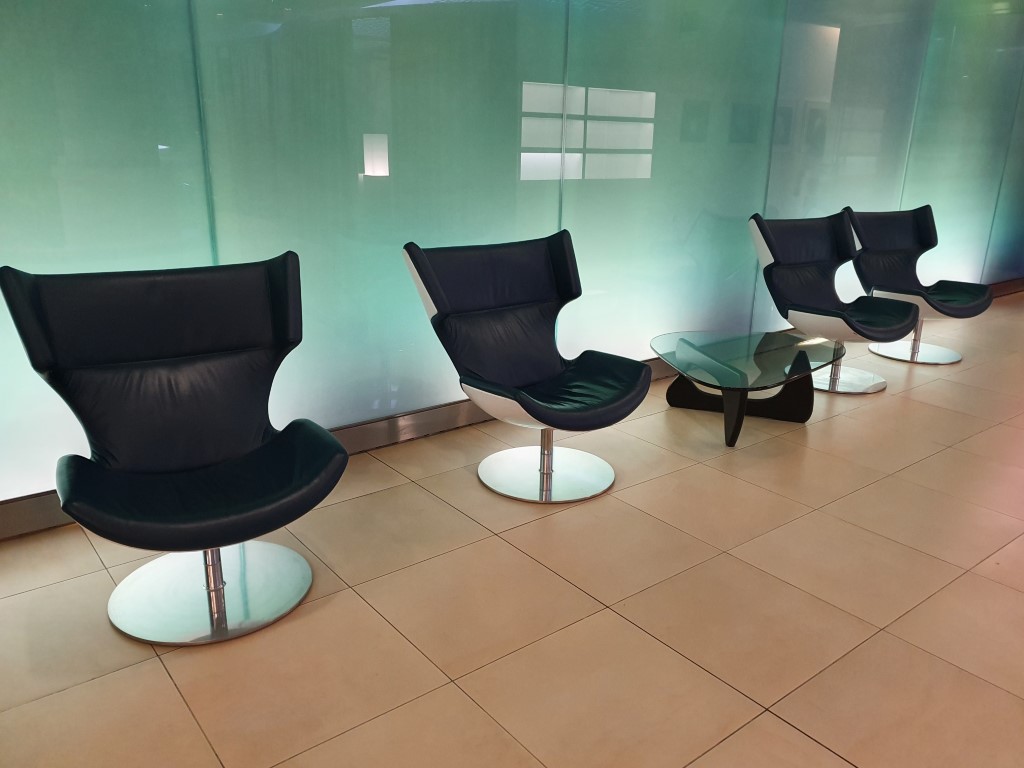 The main dining area that you see once you enter the lounge. There are a plenty of breakfast items (both, Hot and Cold) on offer.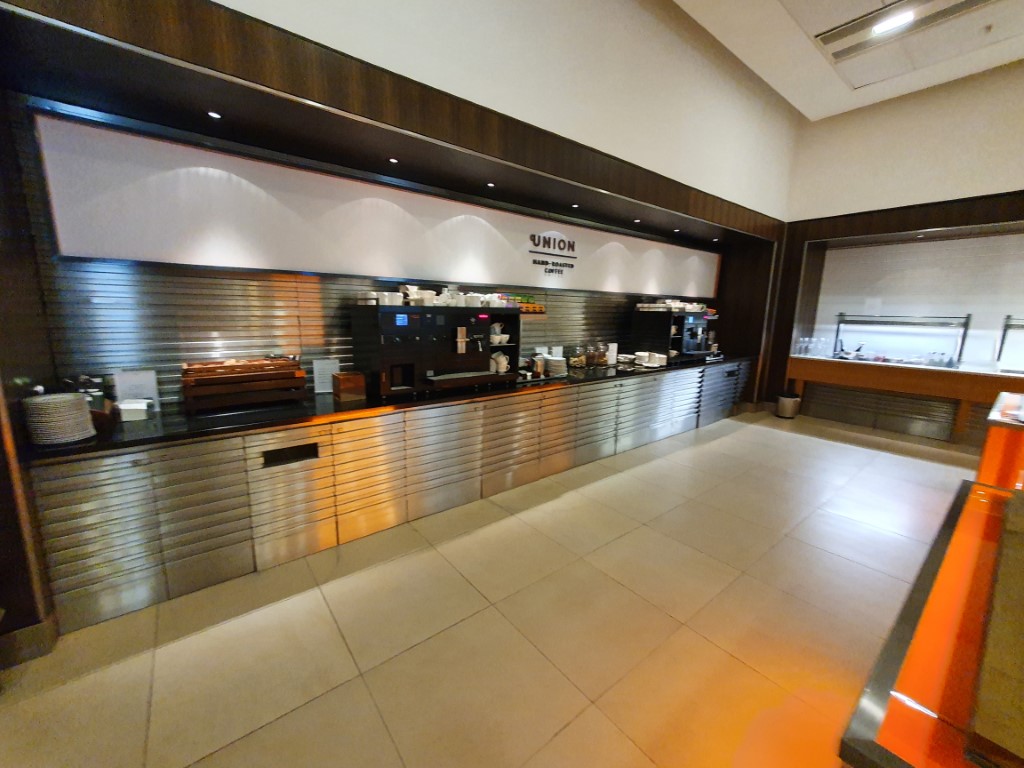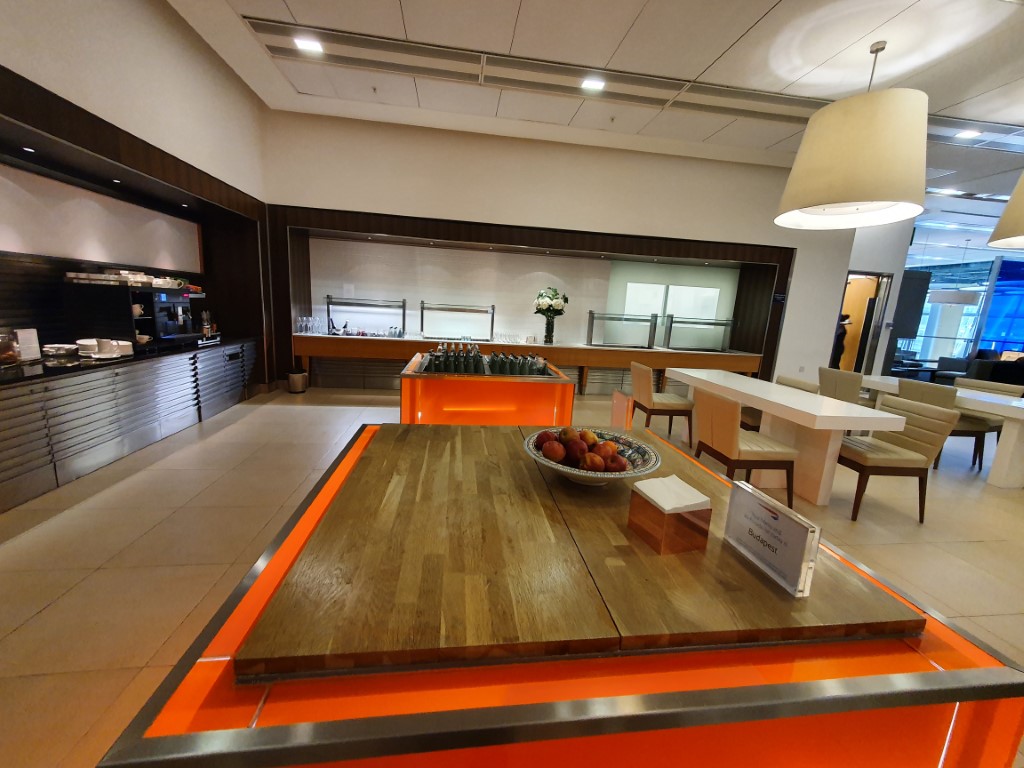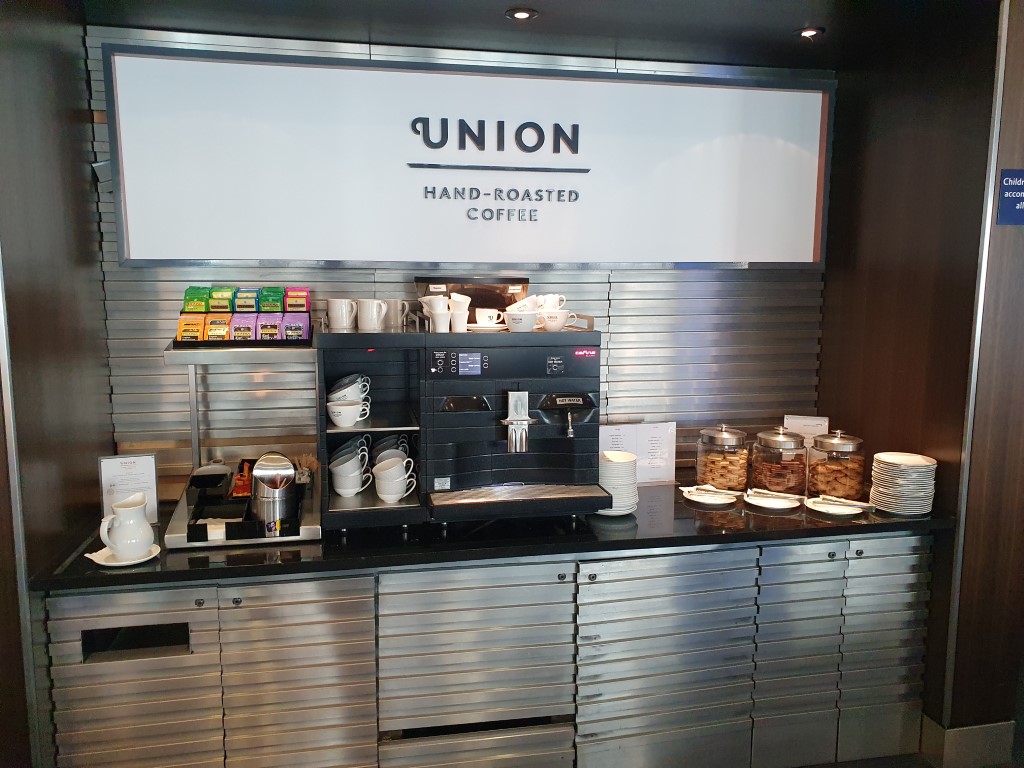 Also a pretty large working are, with power options for laptops and tablets.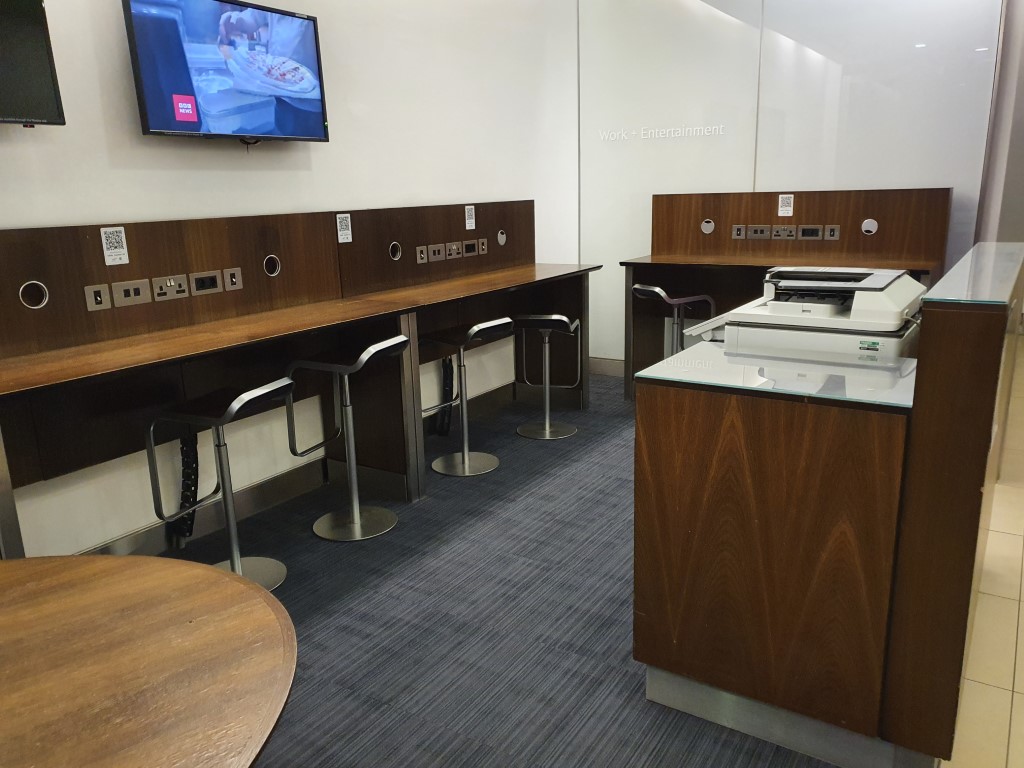 These are some working rooms. I was surprised to see that BA went ahead with curtains instead of doors. I saw a few people using them for presentations and meetings. I am not sure whether the curtains make them sound proof? perhaps they do. But a good offering by BA.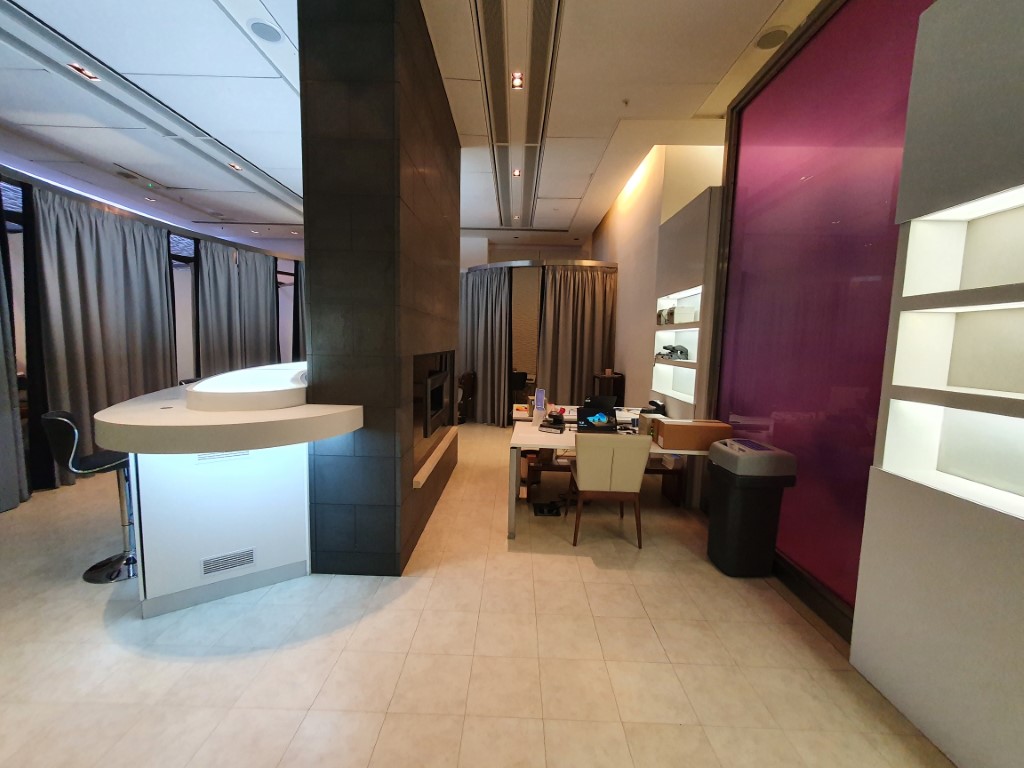 A printer to get your last minute printing done.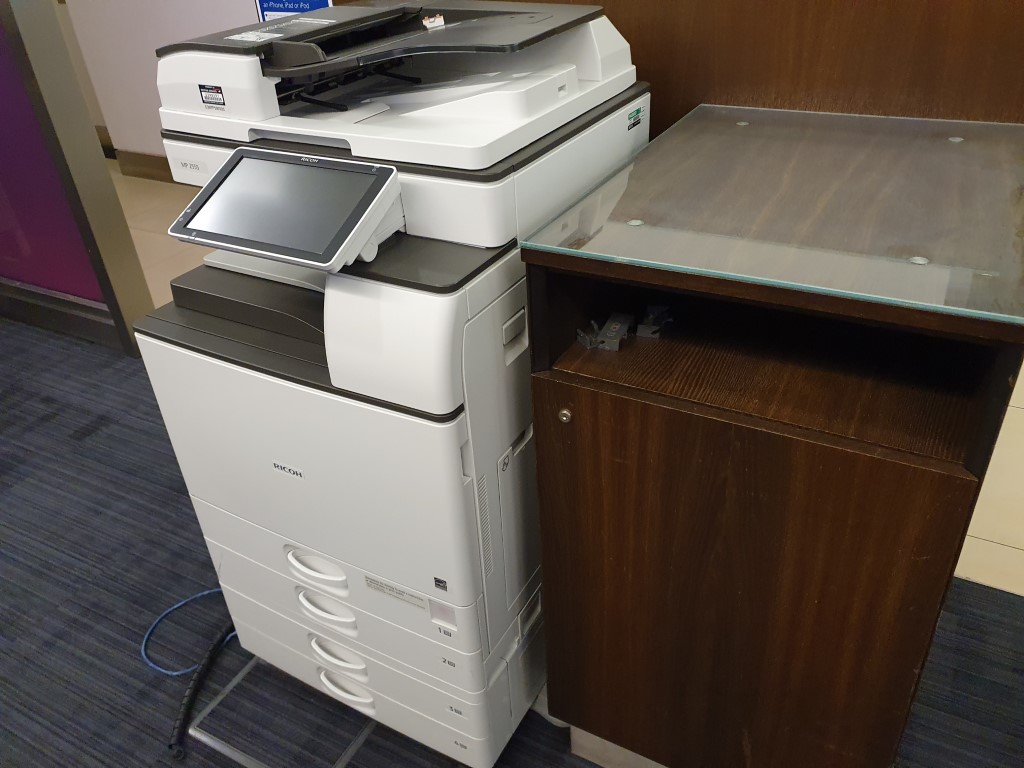 A comprehensive offering by BA, for arriving passengers, at their main hub in Heathrow. The quality of the food and the hard product is fantastic. After a long flight, I could relax and refresh myself.