This Flagship Lounge at Dallas is recently opened in the D concourse, and it is miles ahead of what American (or British Airways) offered at DFW so far. It is simply spectacular. This lounge had recently opened and I was looking forward to visit this lounge during our trip. The good thing is that I was able to access this one with my Oneworld Sapphire card.
The lounge is located in D concourse, right next to Gate D22 (and besides Capital One lounge)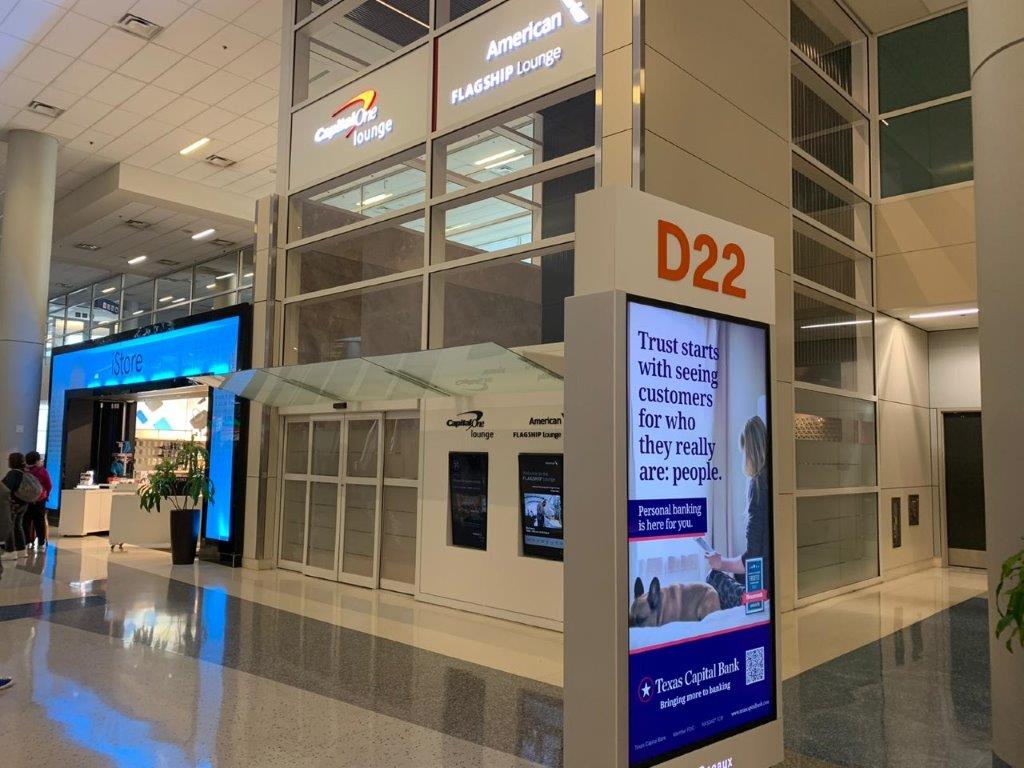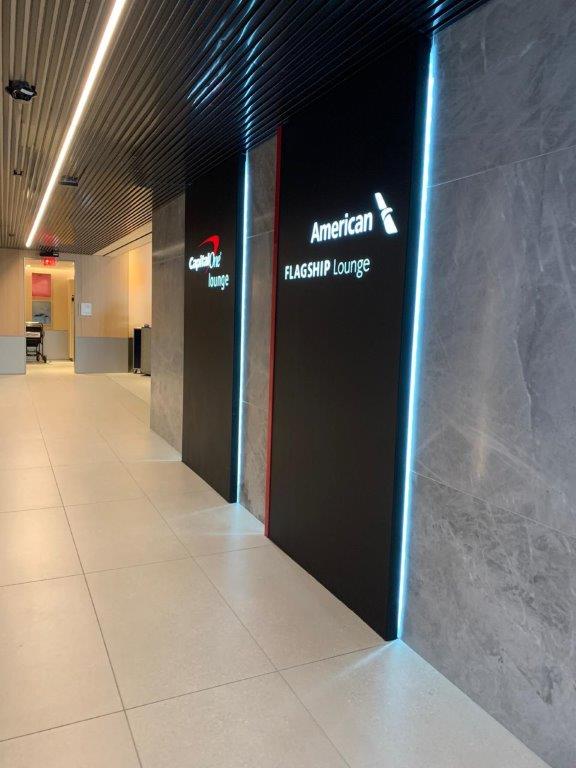 The view once you enter. It is a large lounge with nice natural light coming in from the floor to ceiling windows.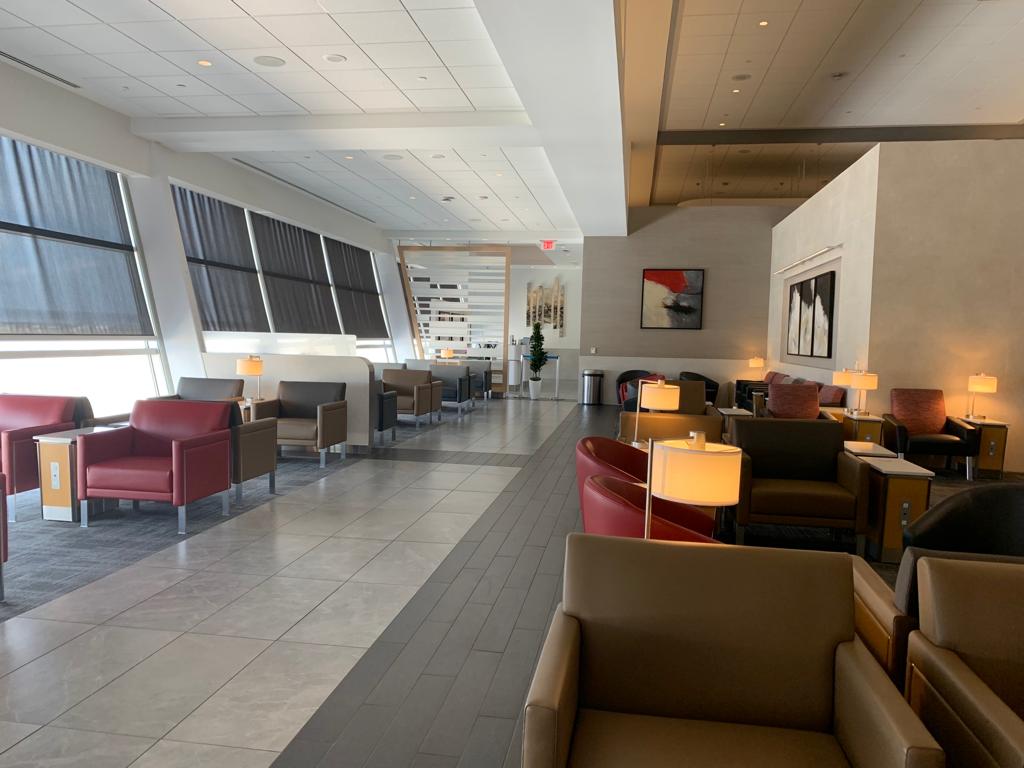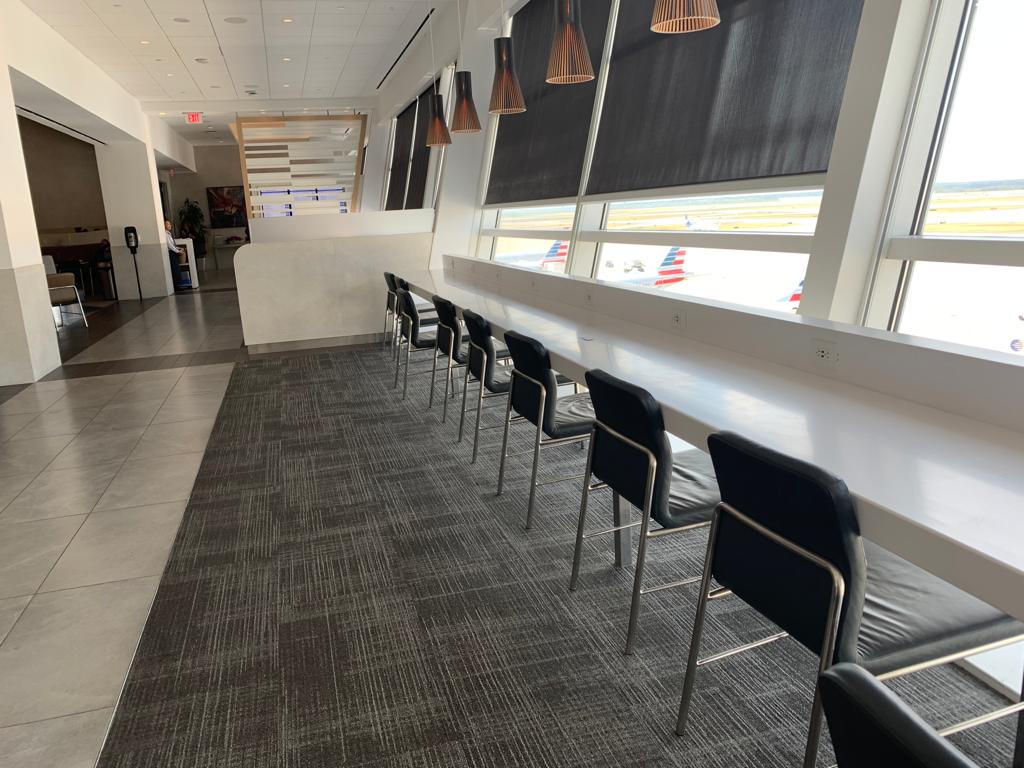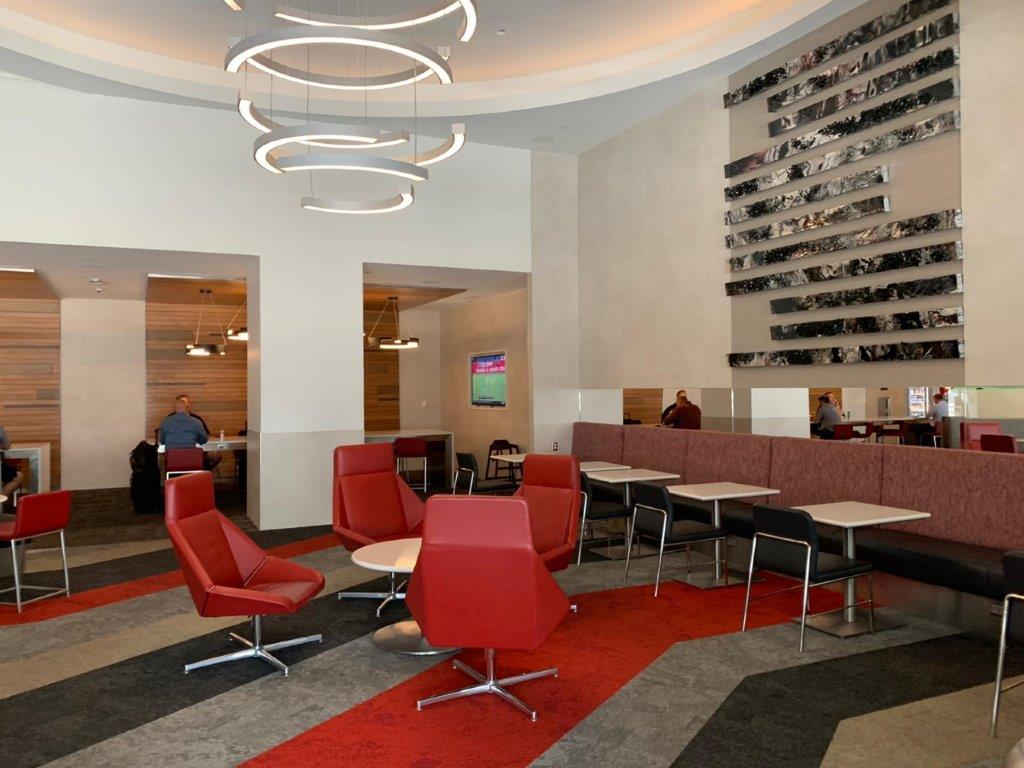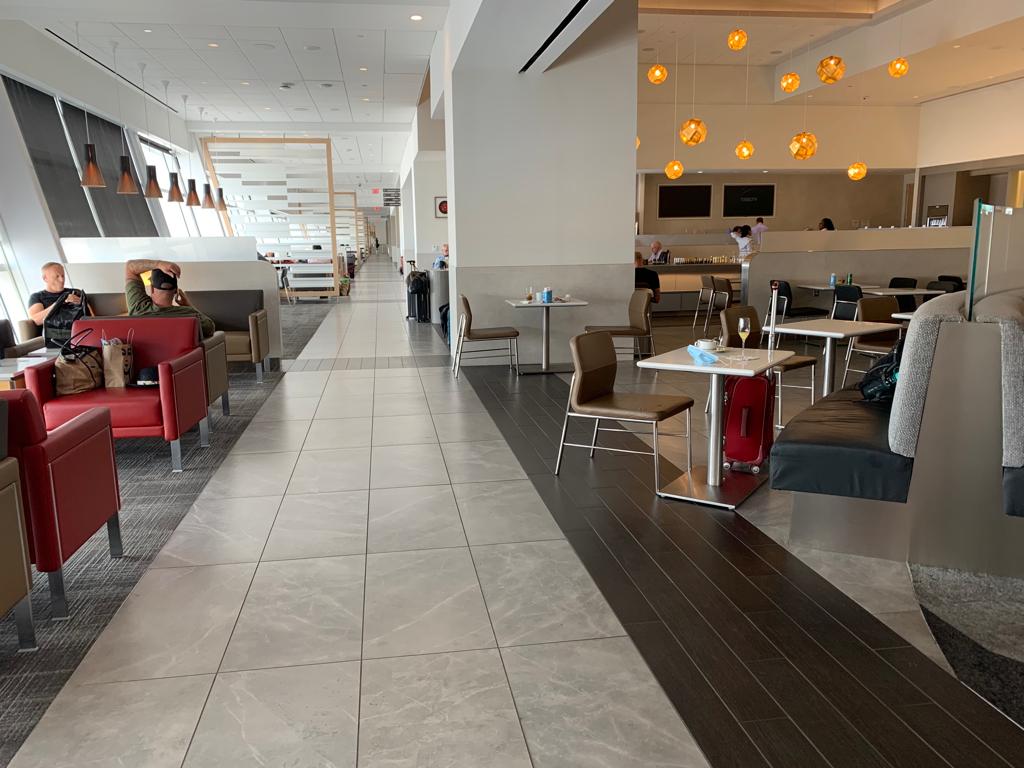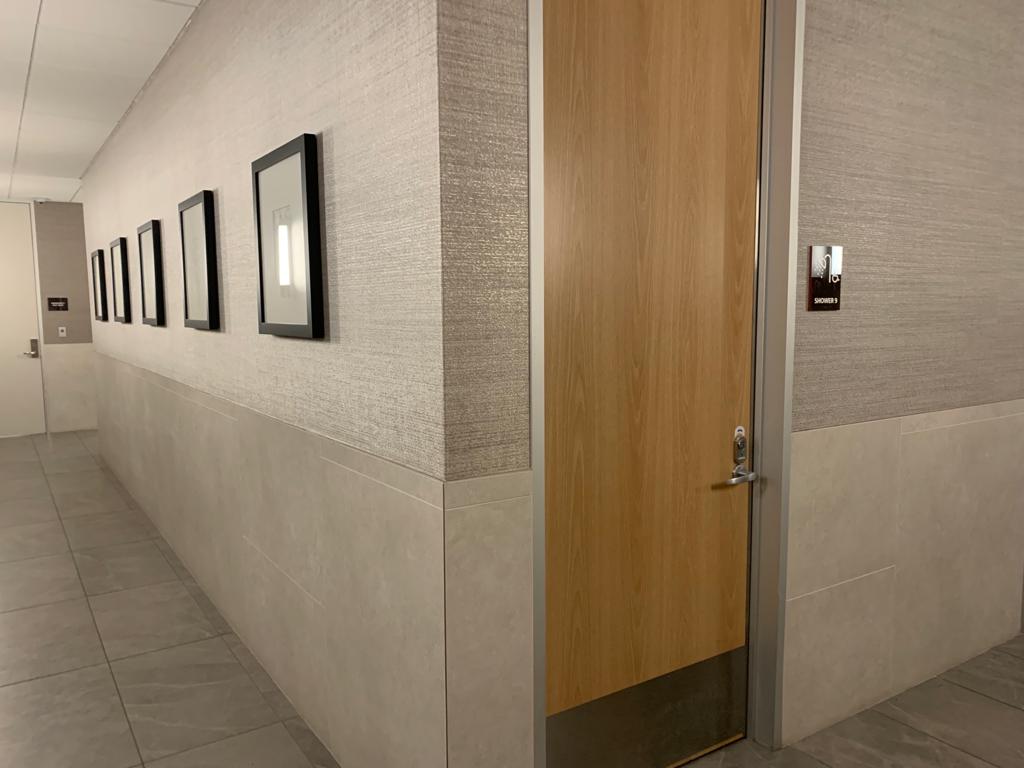 I was coming in after a long flight, and the first thing I wanted was a shower. Luckily, the lounge offers fantastic showers, and fortunately there was not a long wait today to get access to them.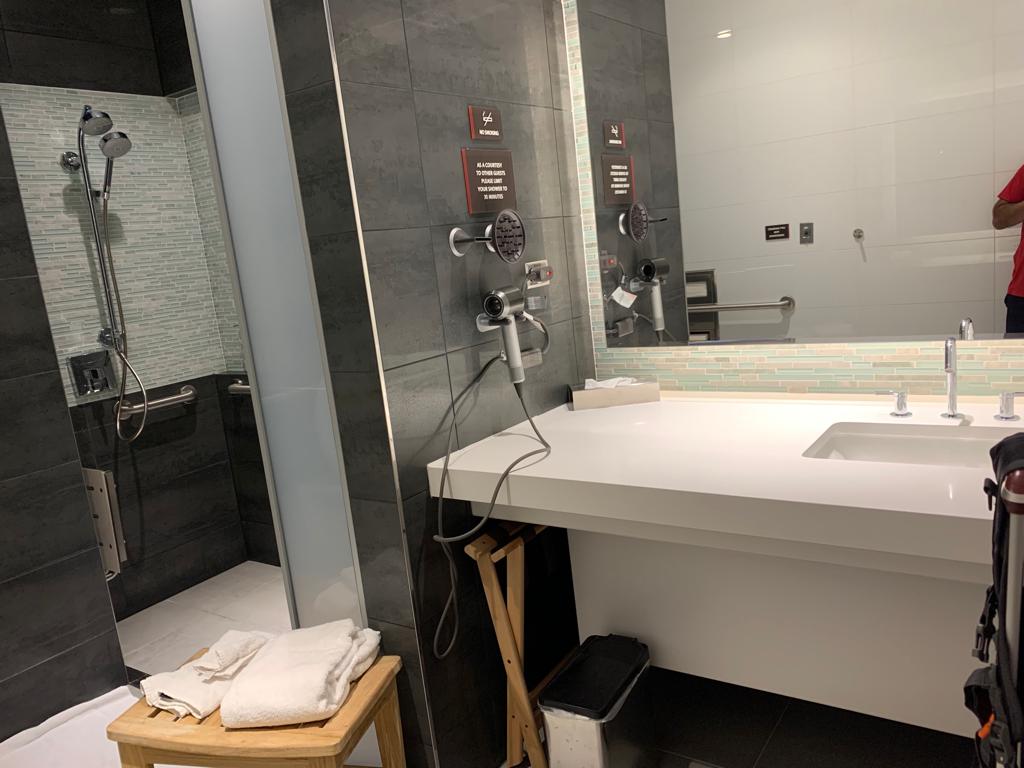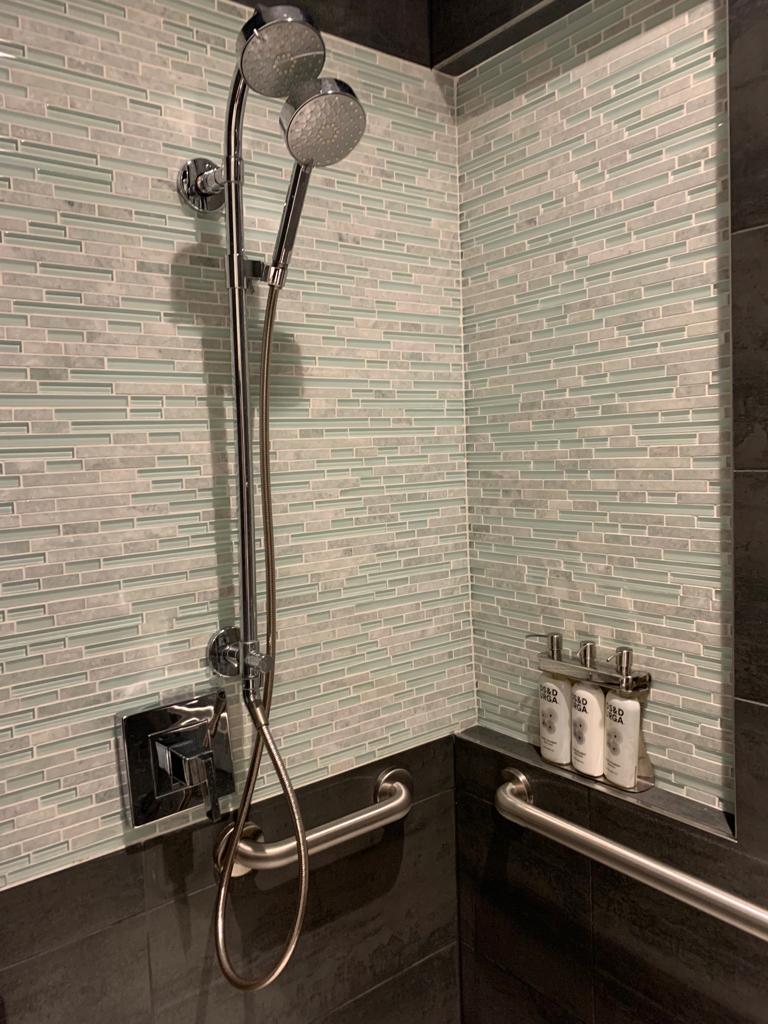 The showers are fitted with nice Dyson amenities.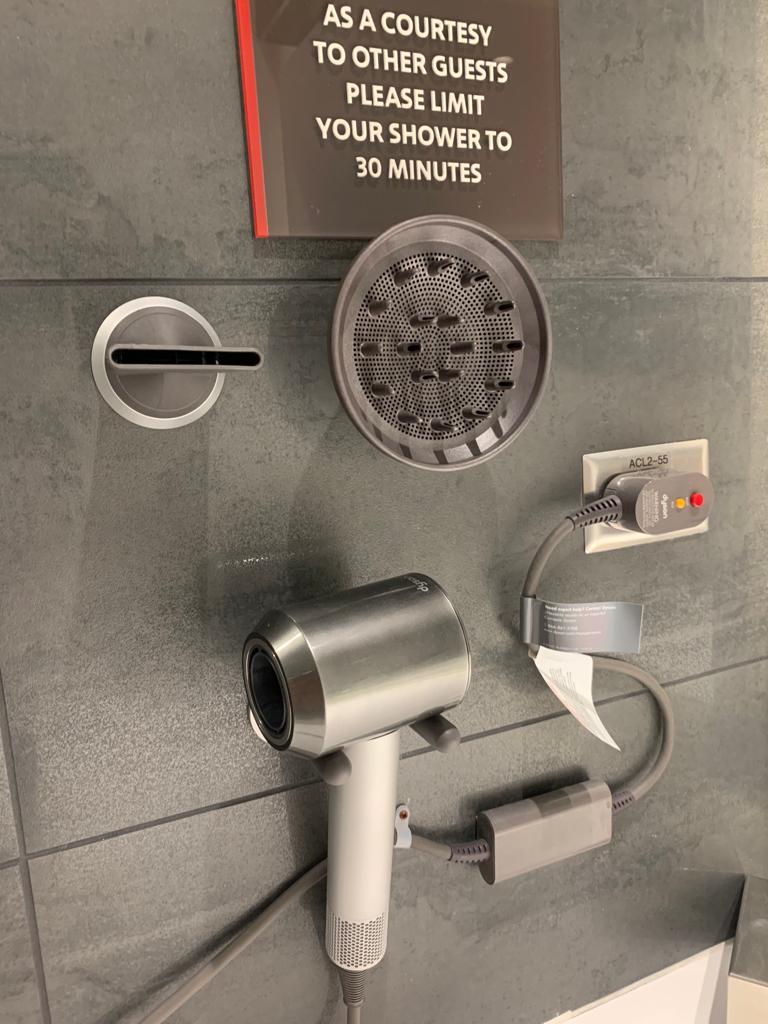 The entry to the Flagship First dining. Unfortunately, I did not have access to it this time. I had thoroughly enjoyed my Miami Flagship first dining experience (that review could be found here), and am hoping to be able to enjoy it once again, someday, at one of the AA flagship lounges.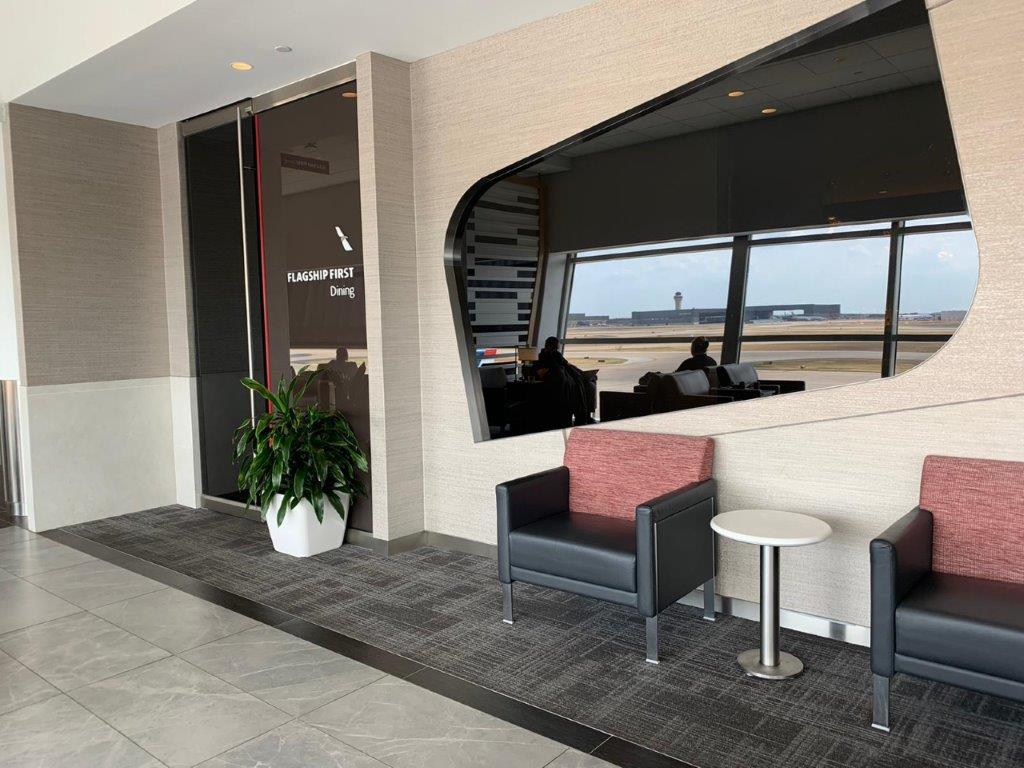 However, I did have access to the warm buffet. The lounge really does offer a lovely dining experience. Some grilled salmon and veggies.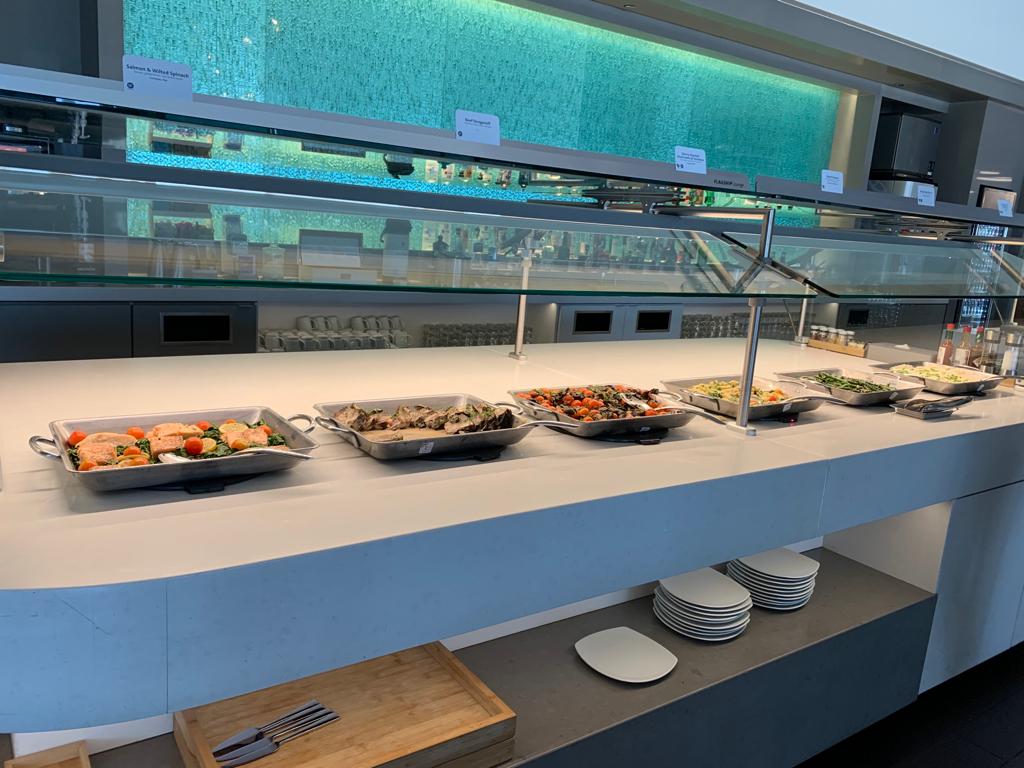 Cheeses and desserts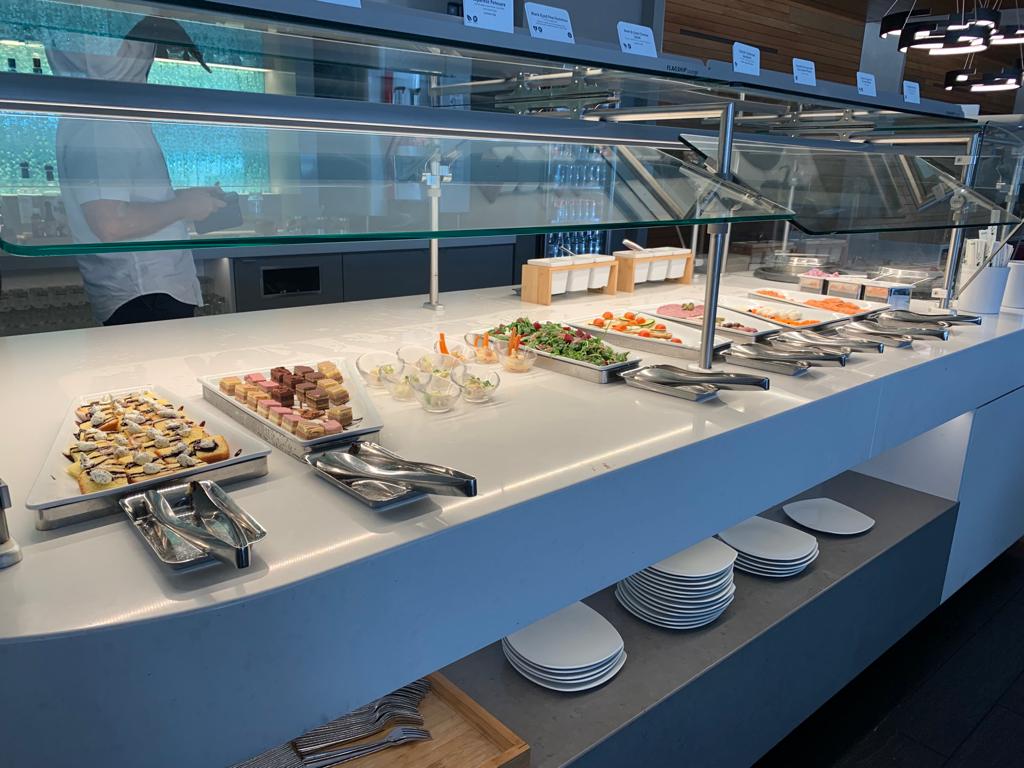 To start with, I had some oatmeal, eggs and salad along with a nice mimosa.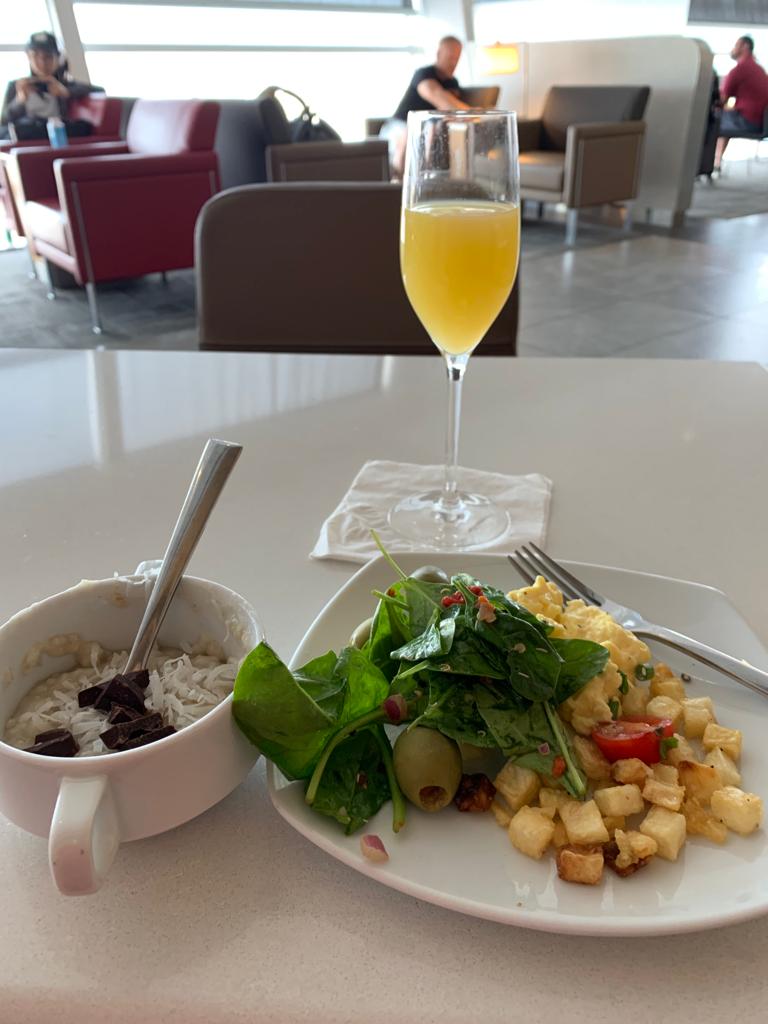 Following that I had a grilled salmon, along with some baked green beans. Fantastic! food was quite tasty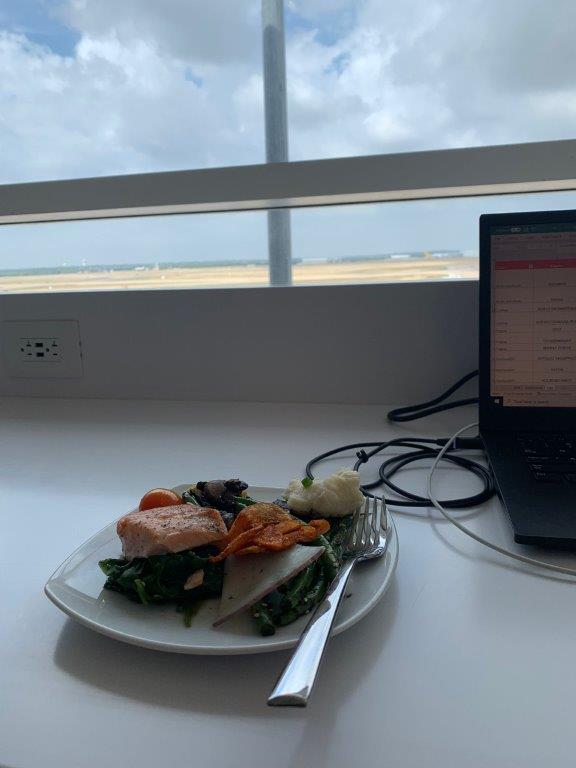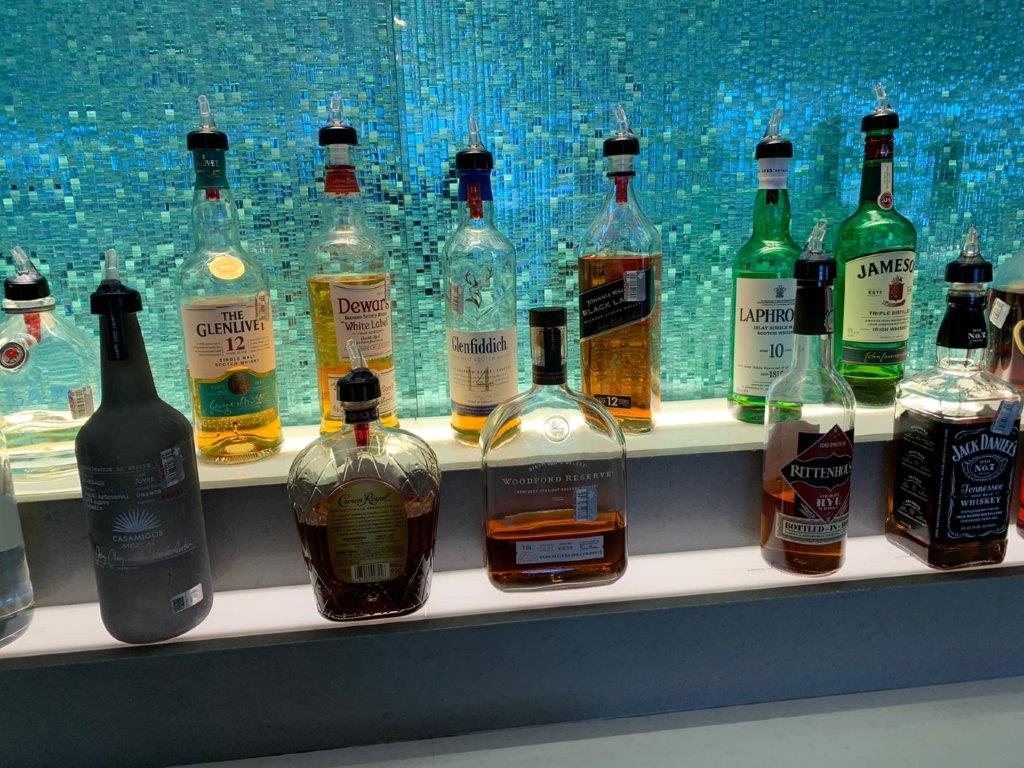 Its an open bar, with good selection of spirits and drinks.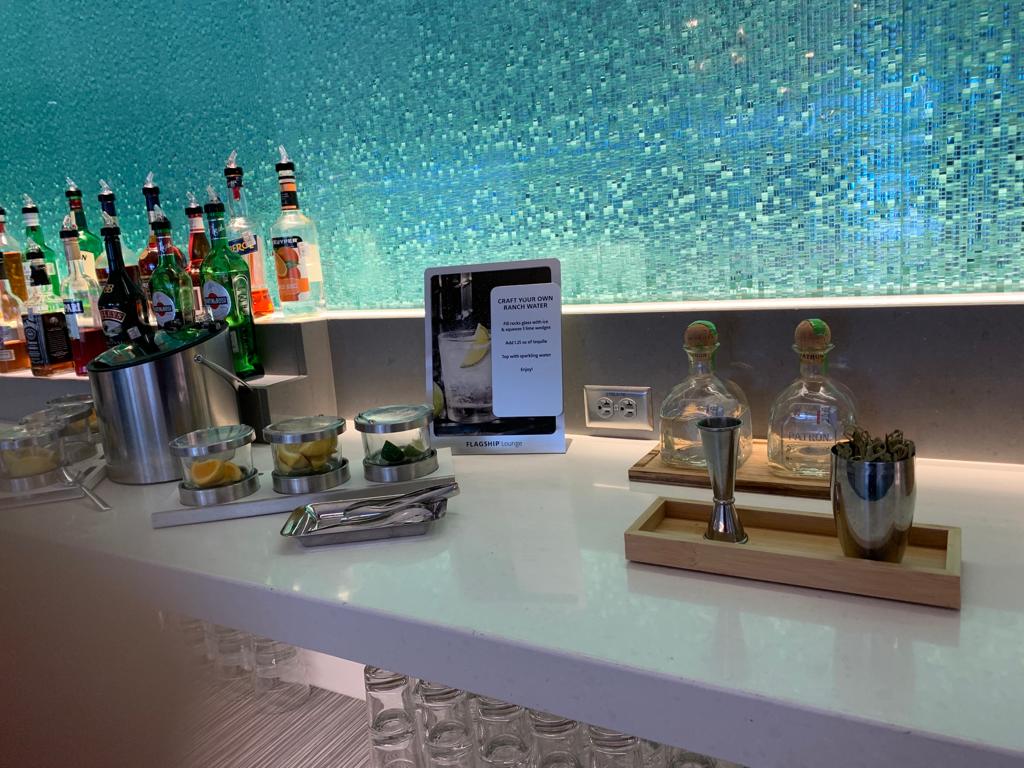 Soft drinks machine as well as cans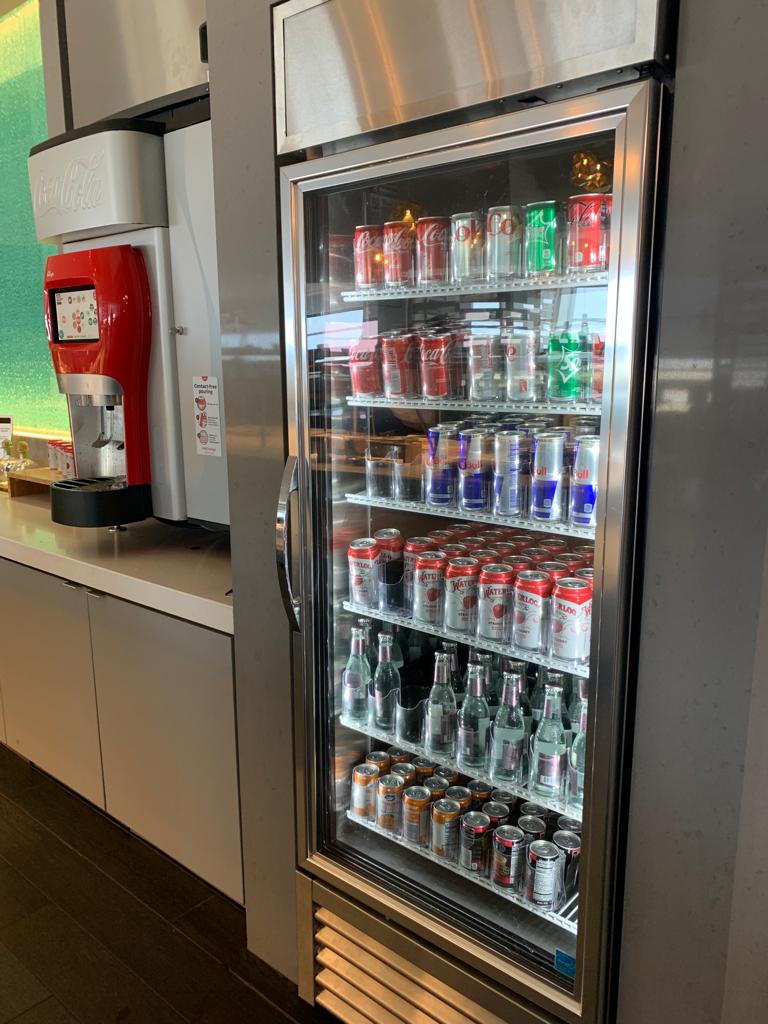 Champagne station.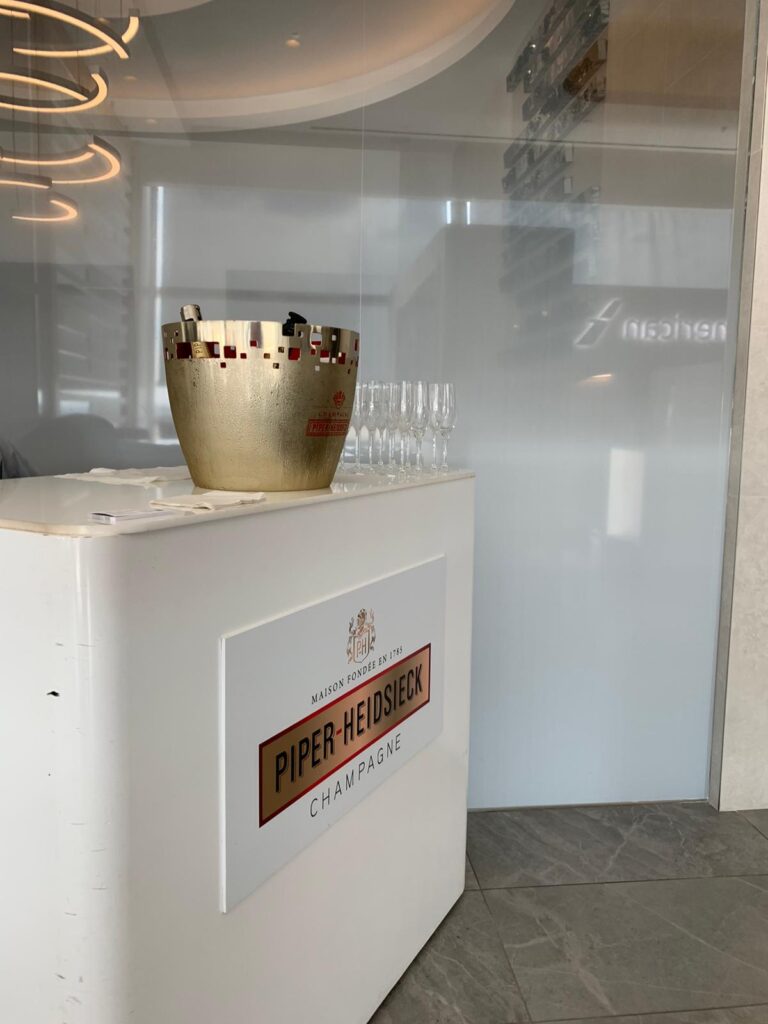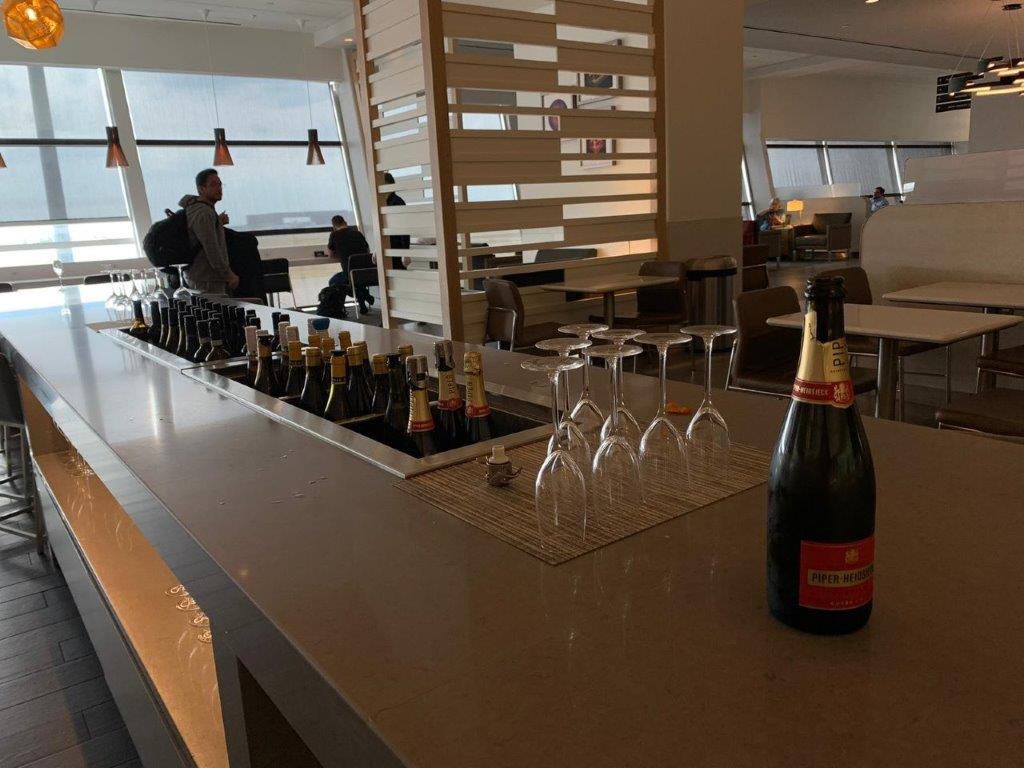 Water and colar fountain, with some fresh fruits to go along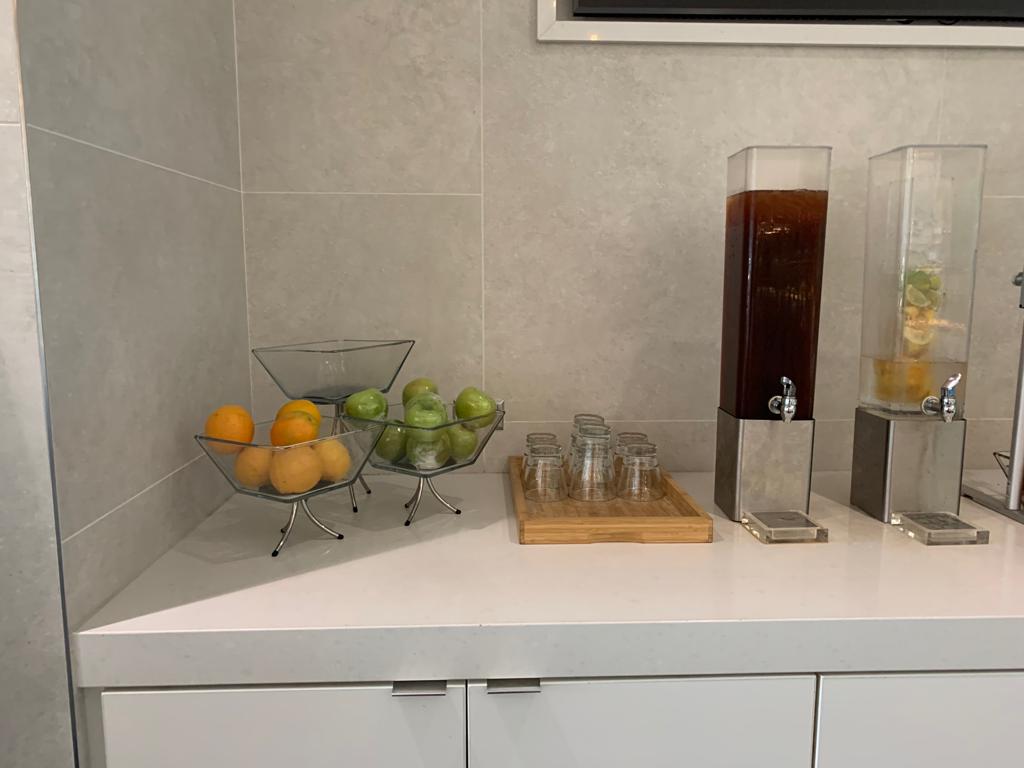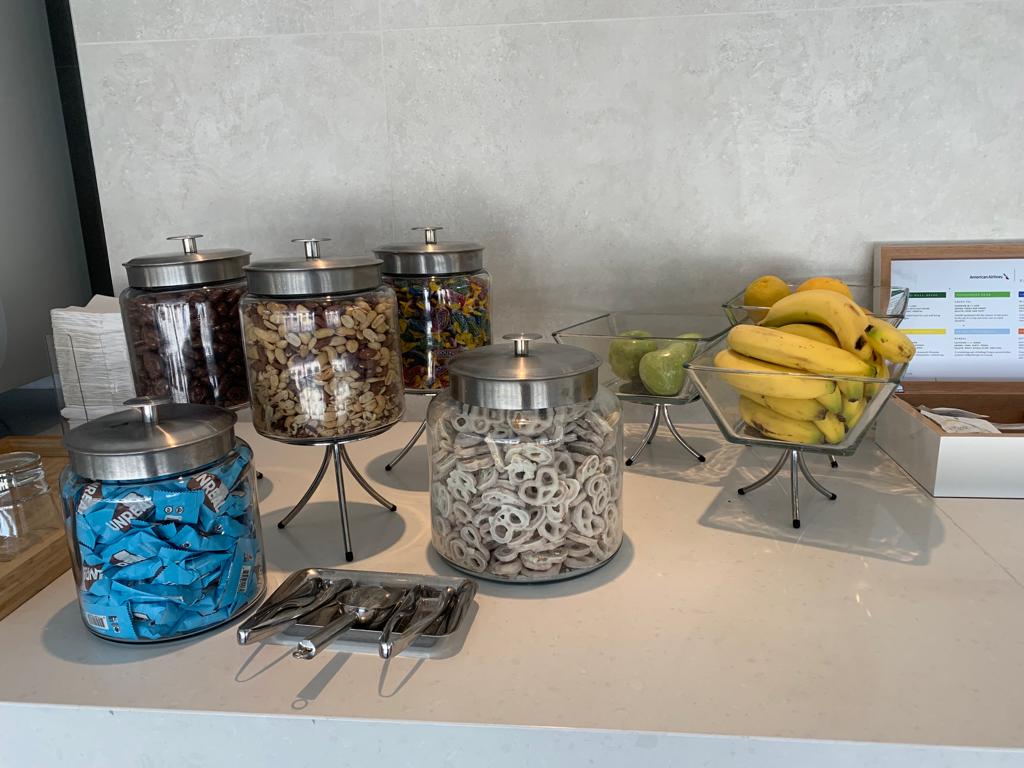 Some breadrolls and candies…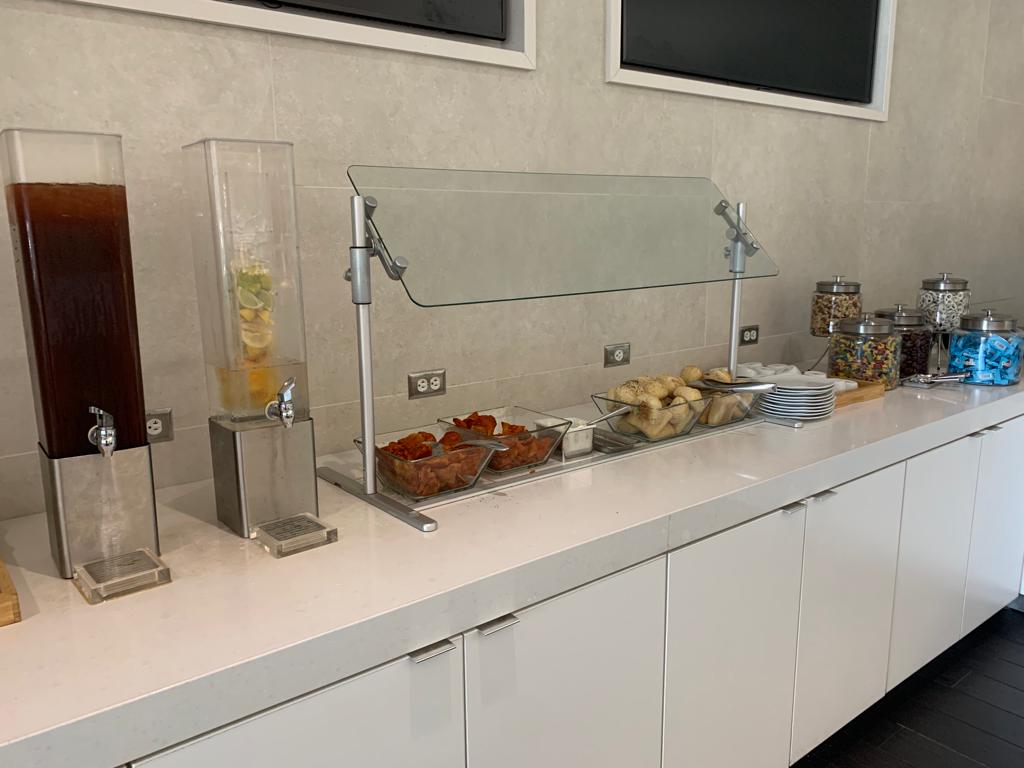 Selection of nice tea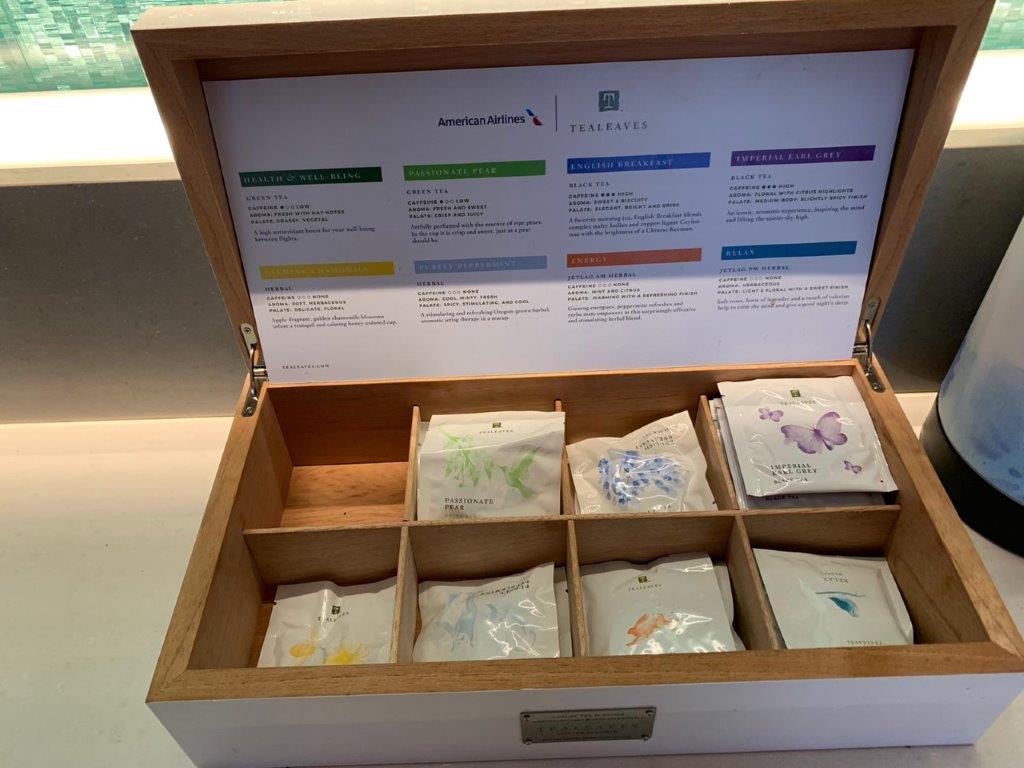 This is the additional seating and drinks area (along with a coffee machine) next to the Flagship First dining area.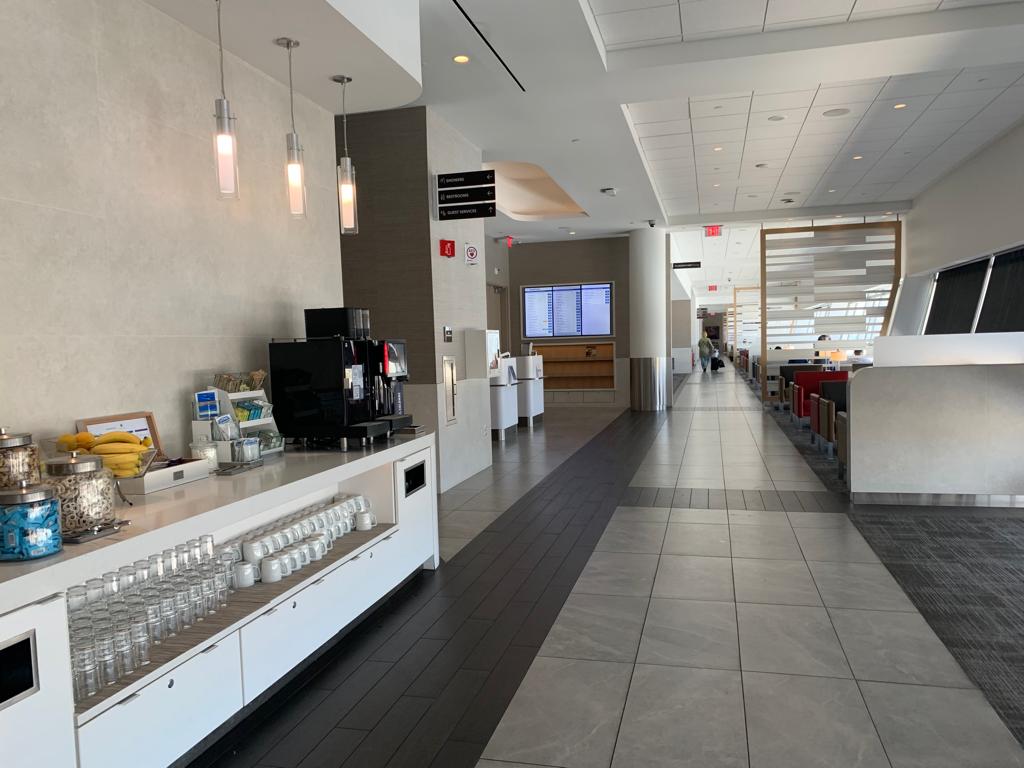 Nap room – I could relax here for an hour or two.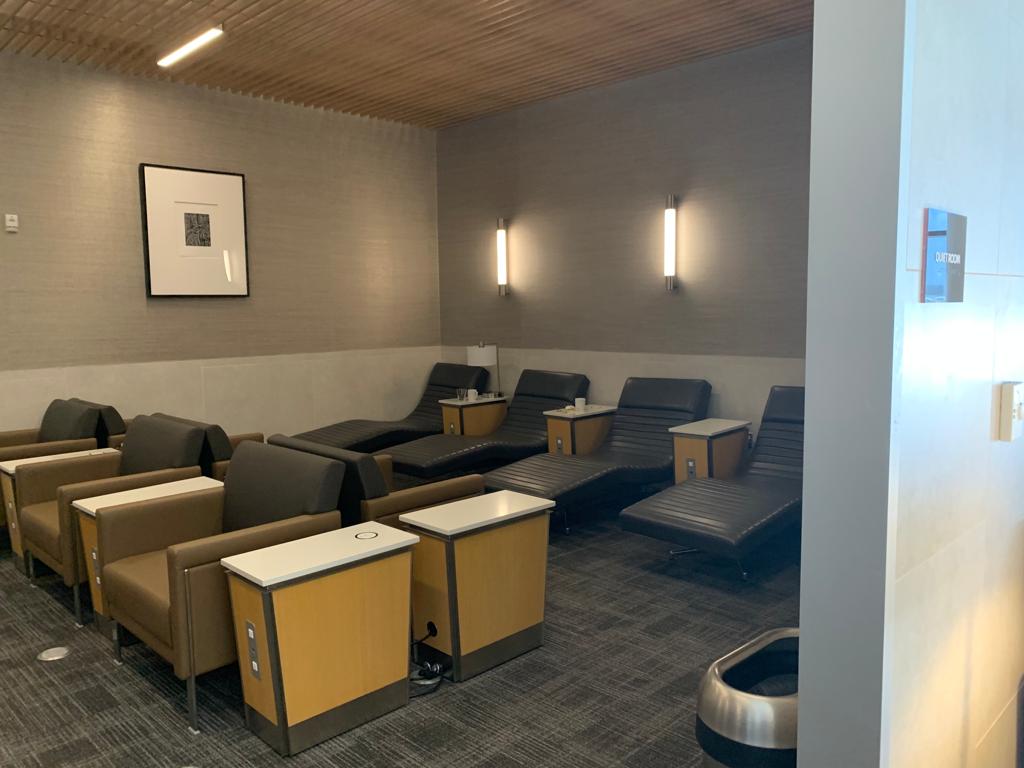 TV room and a quiet area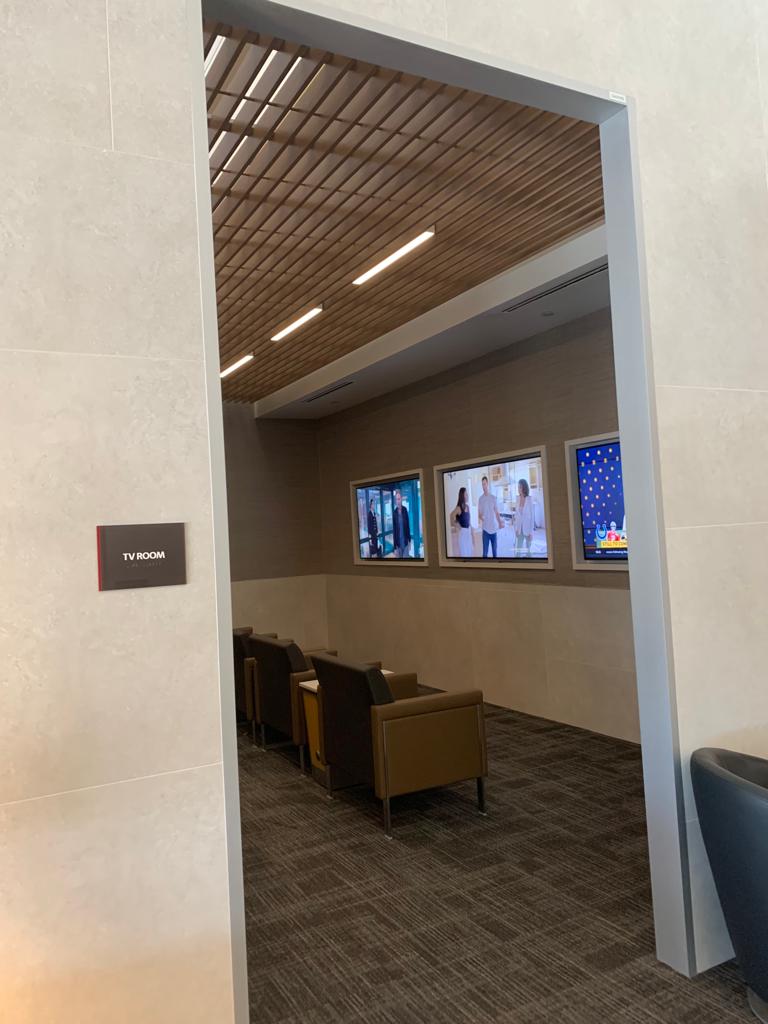 There is also a business area with some macs and a printer to get some last minute work done.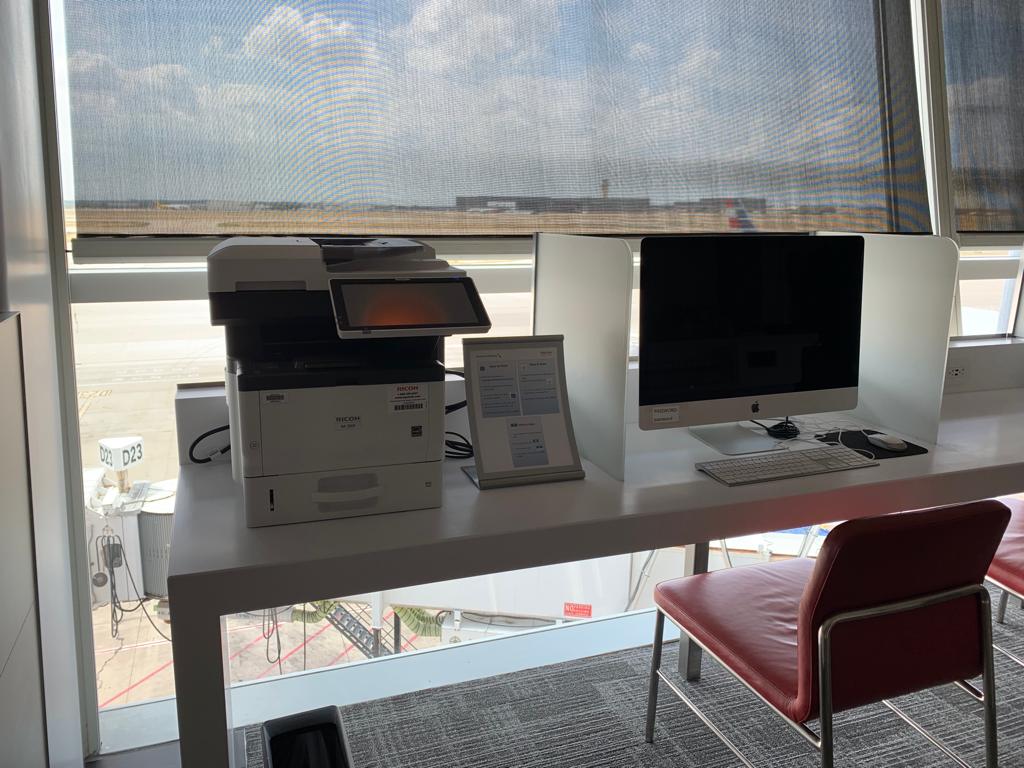 A truly impressive lounge, AA has stepped up their game.