Flight report: Turkish Airlines in business class
Flight number: TK 0164
Equipment: 777
Origin: IST (02:00)
Destination: HAN (15:20)
Flown: October 2022
Cabin occupancy: 100%
This is a late night flight or an early morning flight. Lovely time, if you would like to sleep all the way to Hanoi. However, it would spell trouble if the flight would be a delayed by a bit. Fortunately, my flight was on time, as I was already exhausted and really wanted to get in my seat and sleep. Turkish flights to east asia have this odd timing…but if you can survive until 2am in the morning, these are pretty good flights as you sleep all the way, and arrive refreshed in Asia.
The boarding process was quite chaotic. I think the flight was FULL in economy and the ground staff were selling upgrades to Istanbul. I saw many people buying upgrades for 450USD to Hanoi. Not a bad deal for a night flight. The seat next to me, which was empty, immediately filled up with a Vietnamese guy who bought an upgrade.
Our B777 taking us to Hanoi tonight. Although, it is a very late night flight – Istanbul airport was as busy as ever, with many night time departures to Asian and African cities.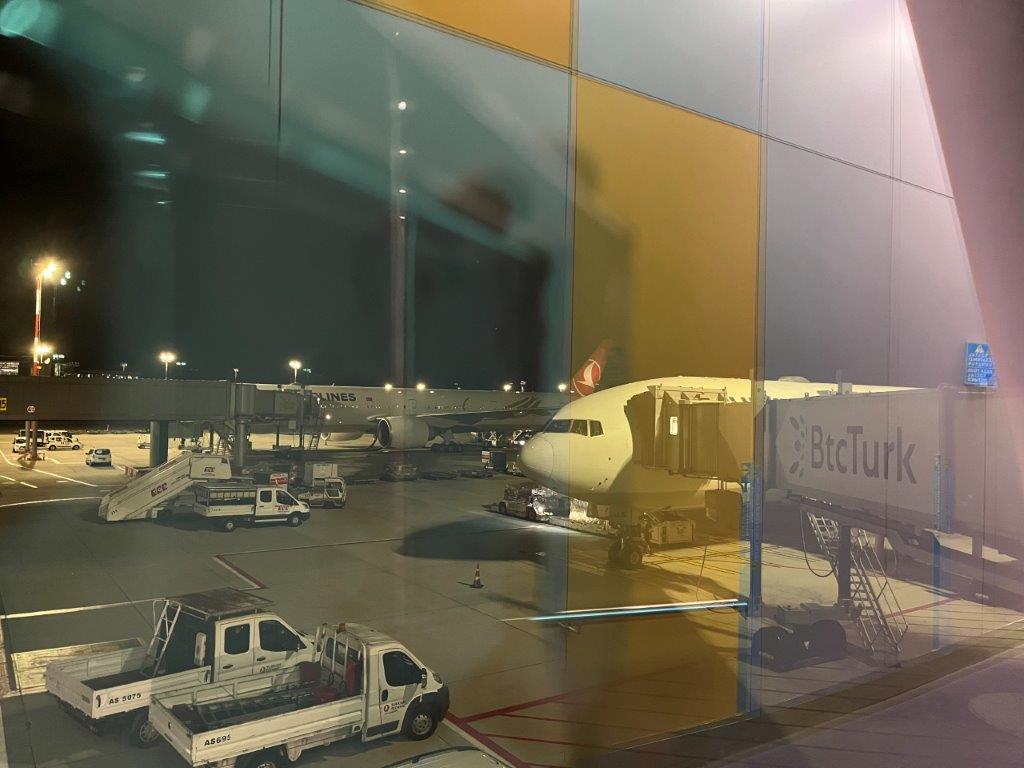 I love the B777 seat – it is spacious, and you get around 3 windows for yourself 😉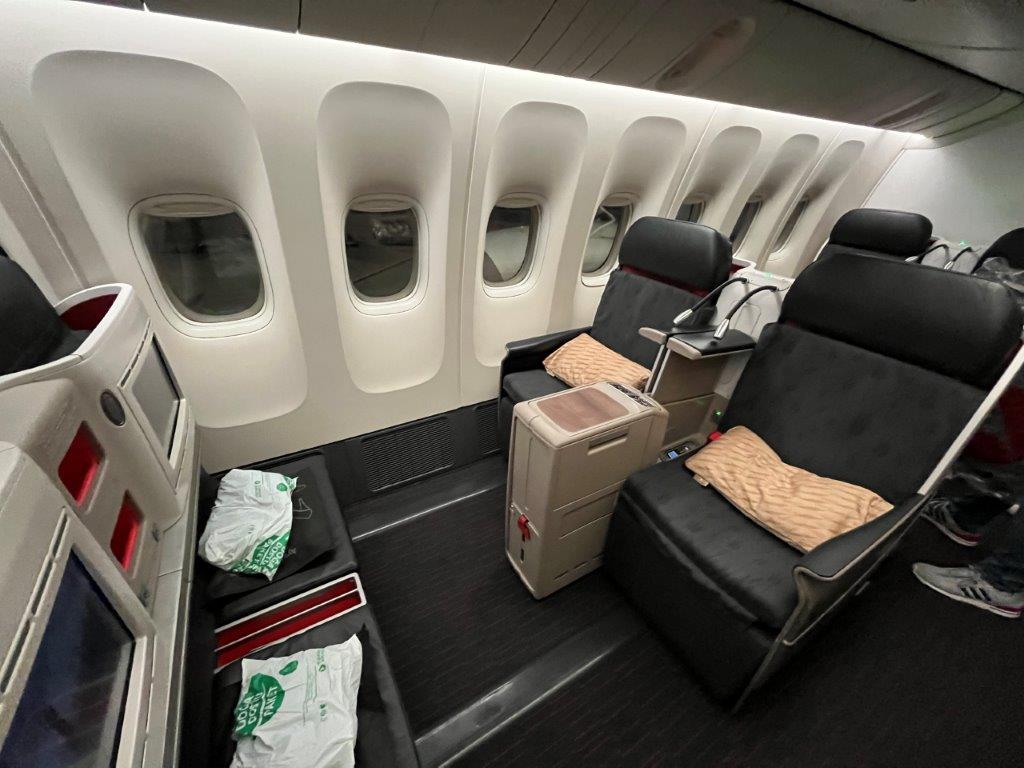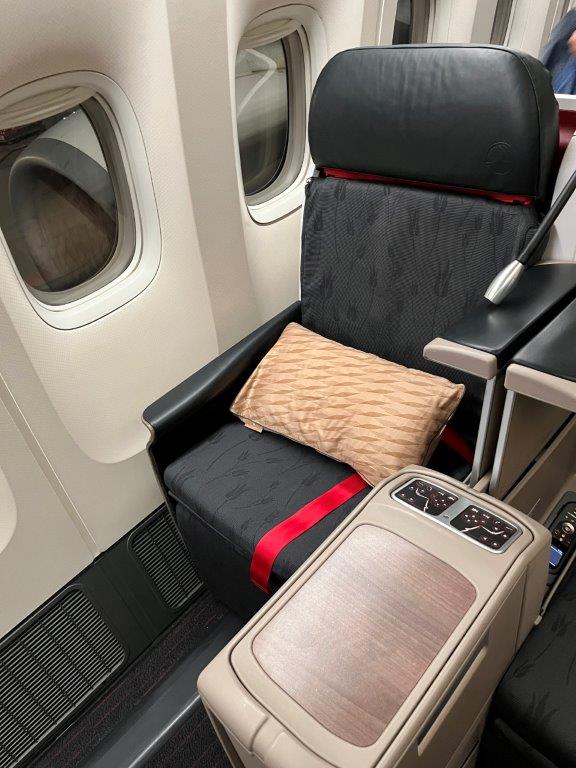 TV controller under the arm rest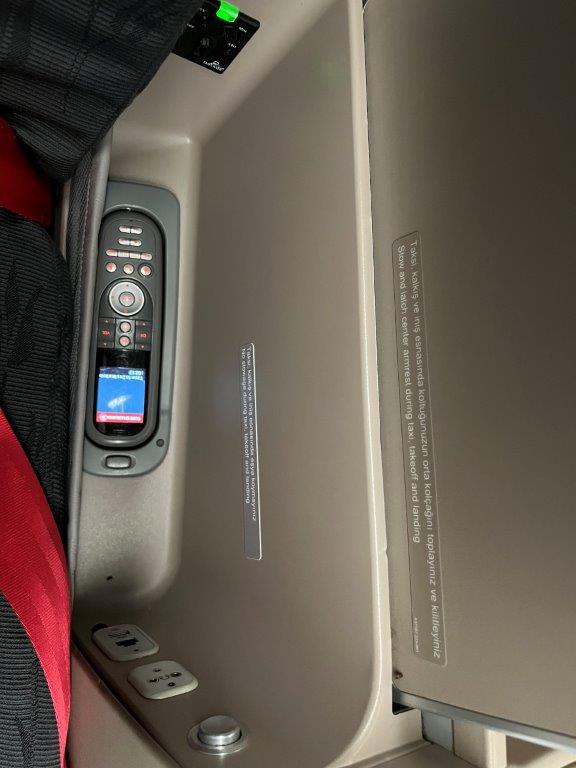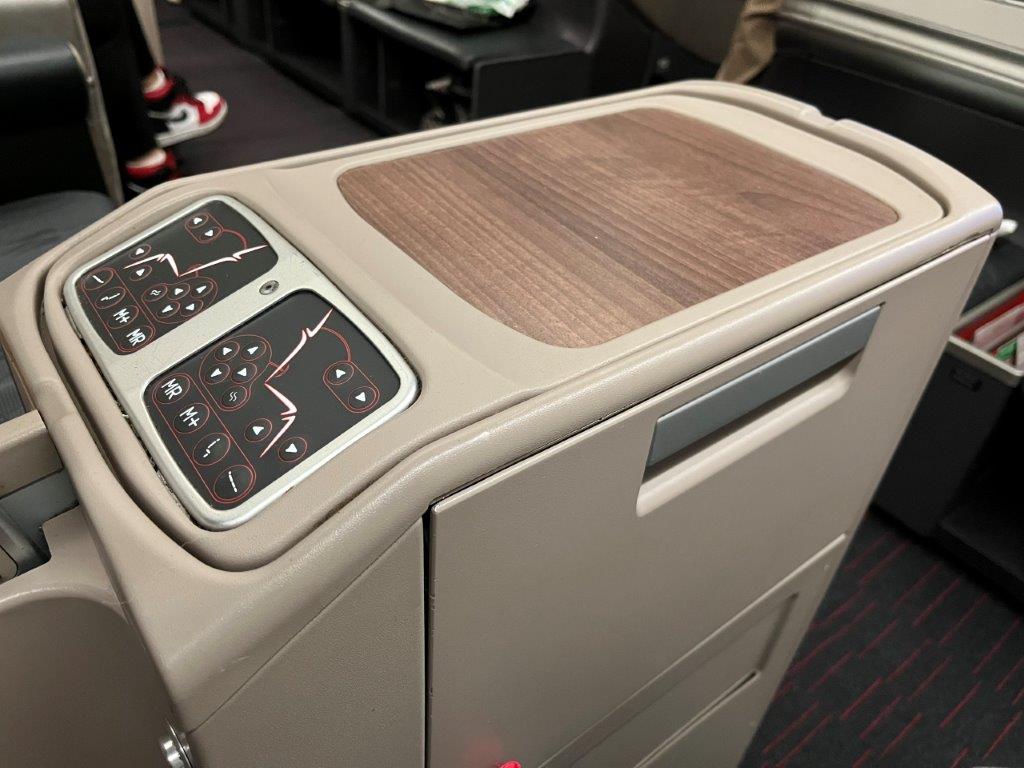 Slippers were already waiting for me next to the ottoman. I took my shoes off, and got in my relaxing mode.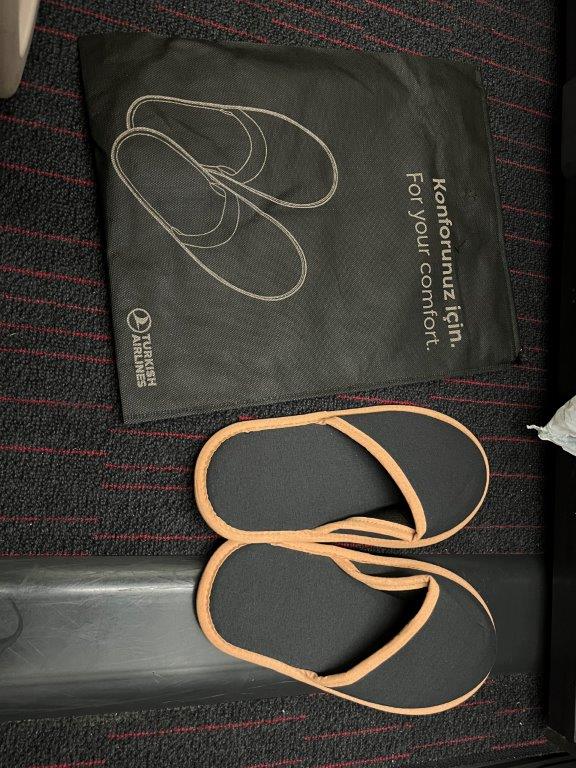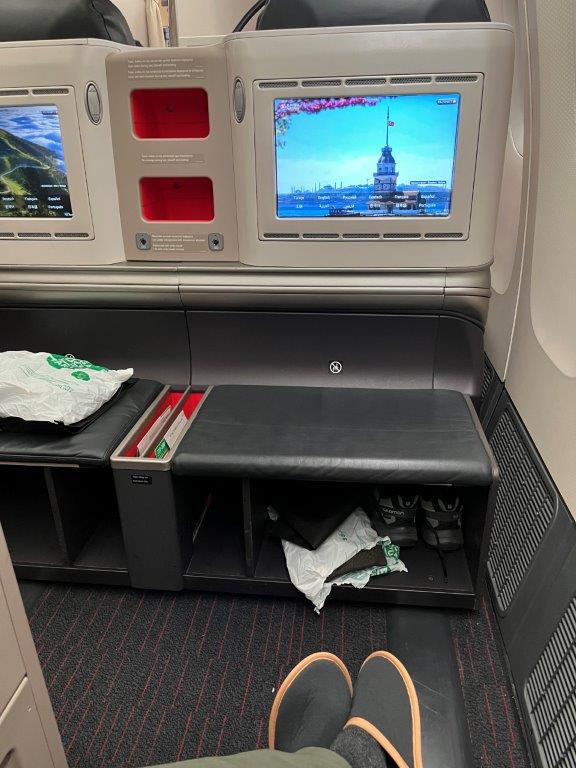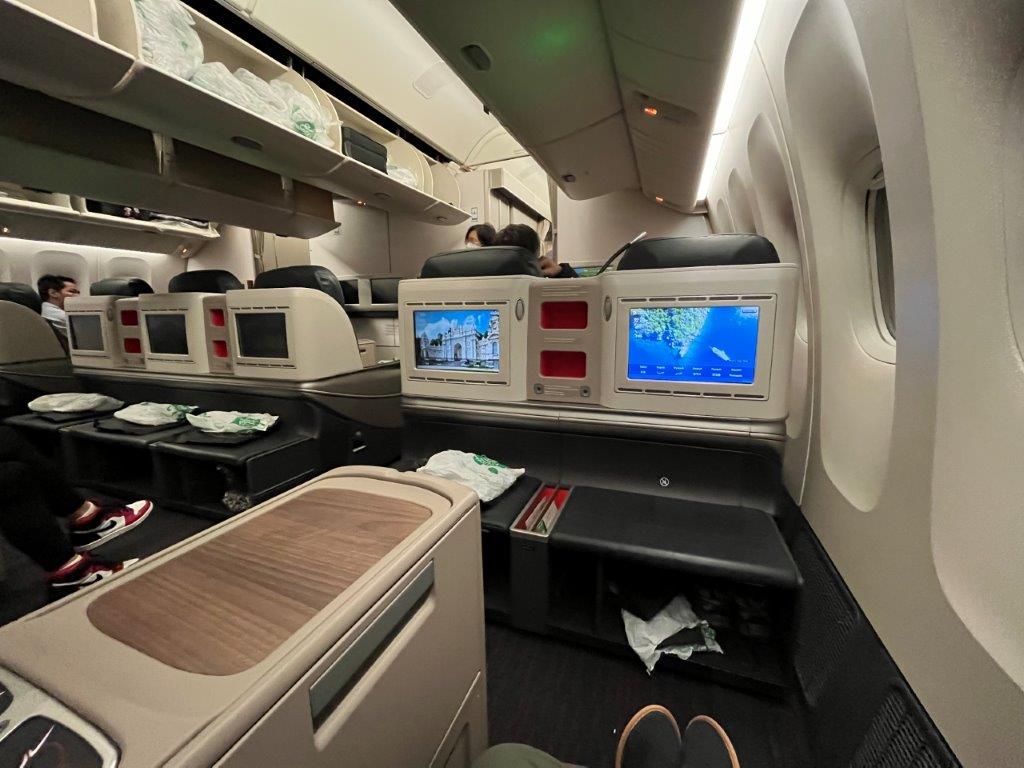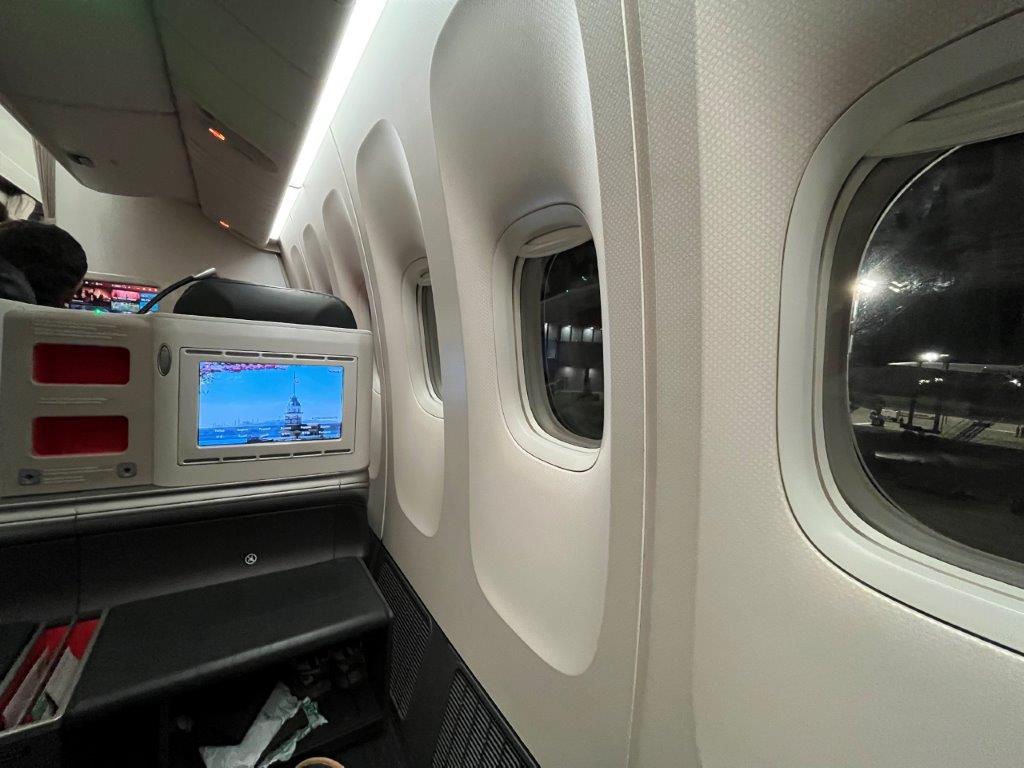 Starting with the lemonode with mint – I love this at Turkish!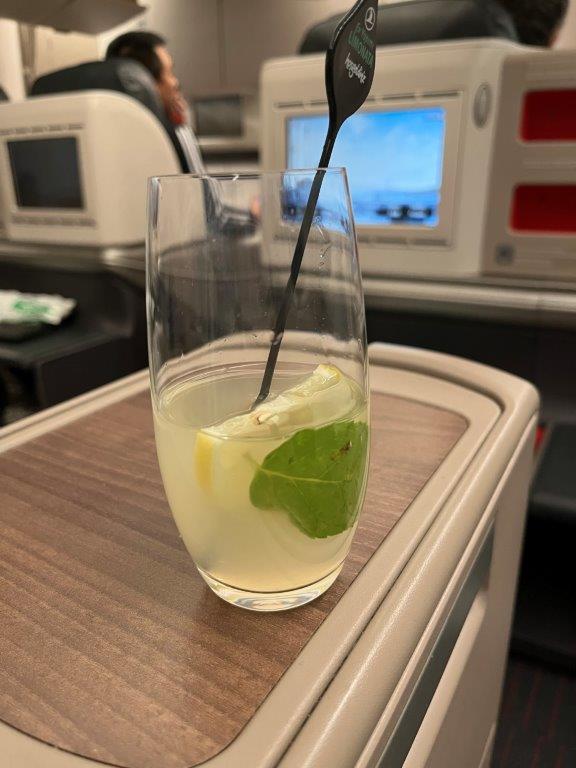 Noise cancelling set from Denon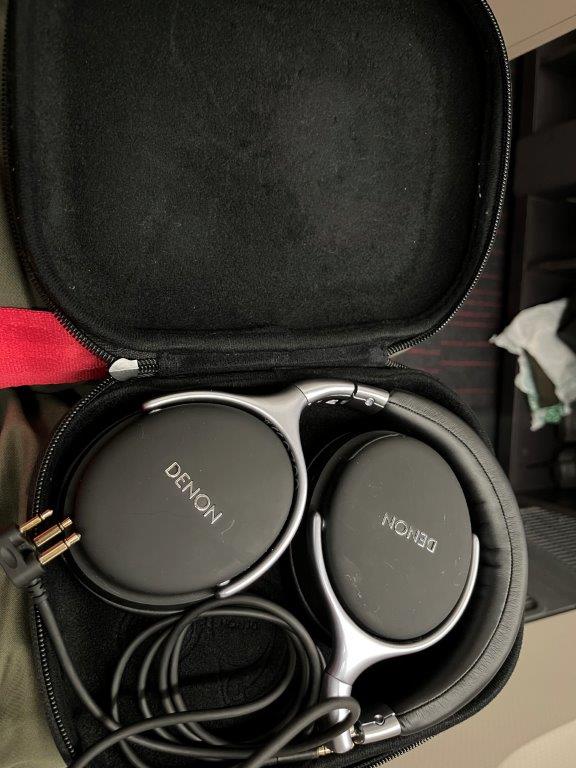 The lavatory was spacious, and clean.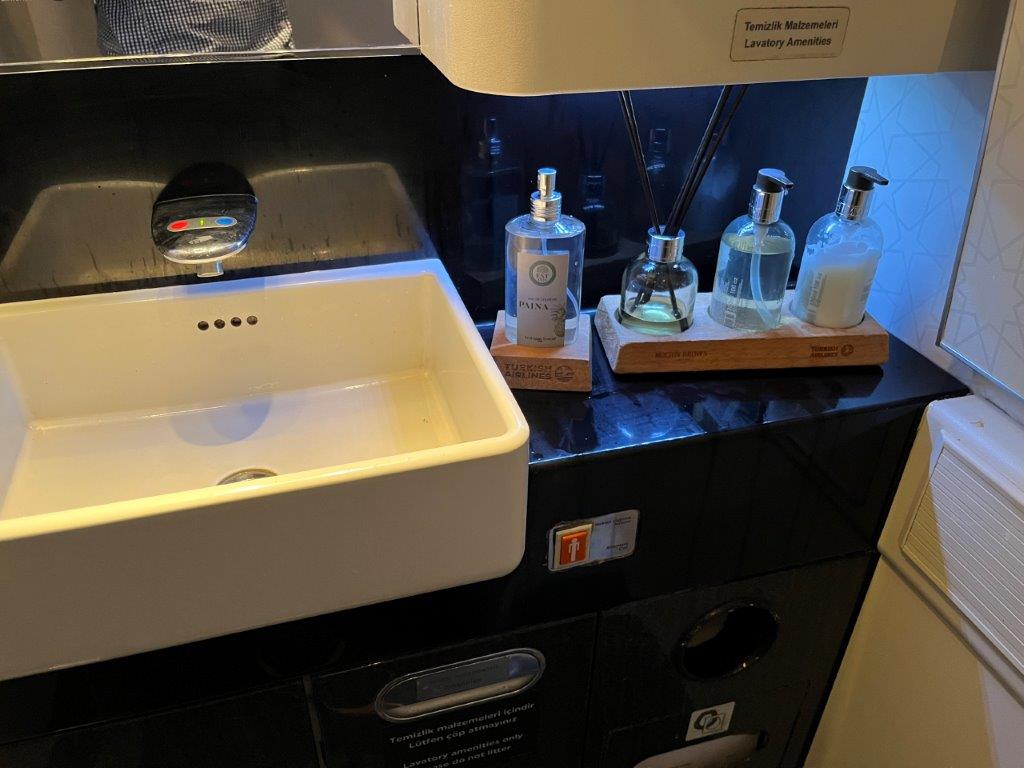 Immediately after take off, I asked the flight attendant to make my bed. I was exhausted and ready to sleep. Turkish offers mattress and duvet and that makes a lovely bed.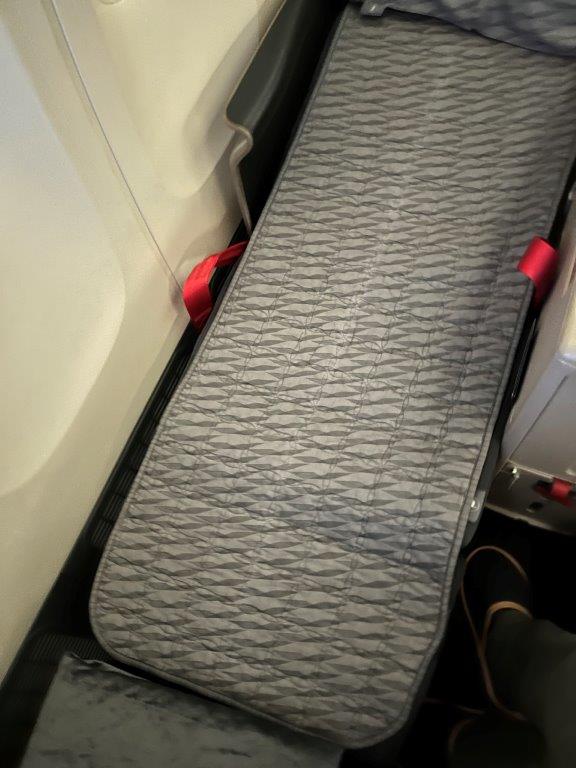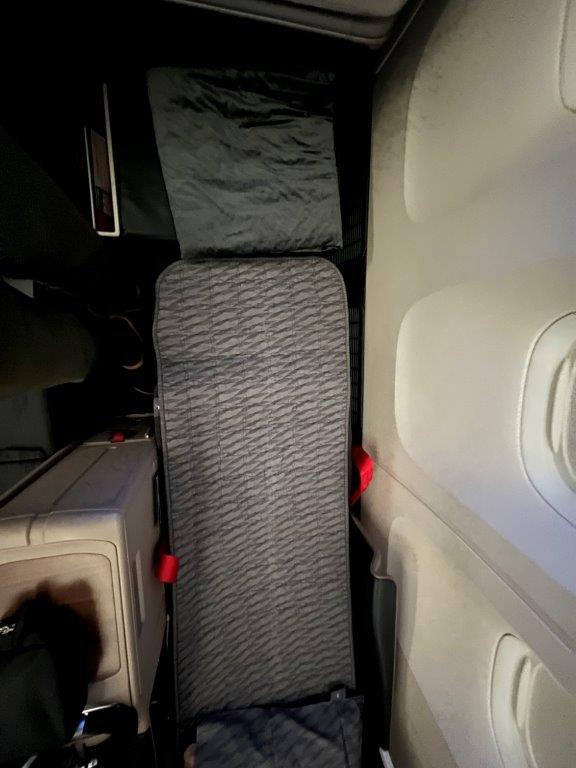 I could sleep 6 hours straight.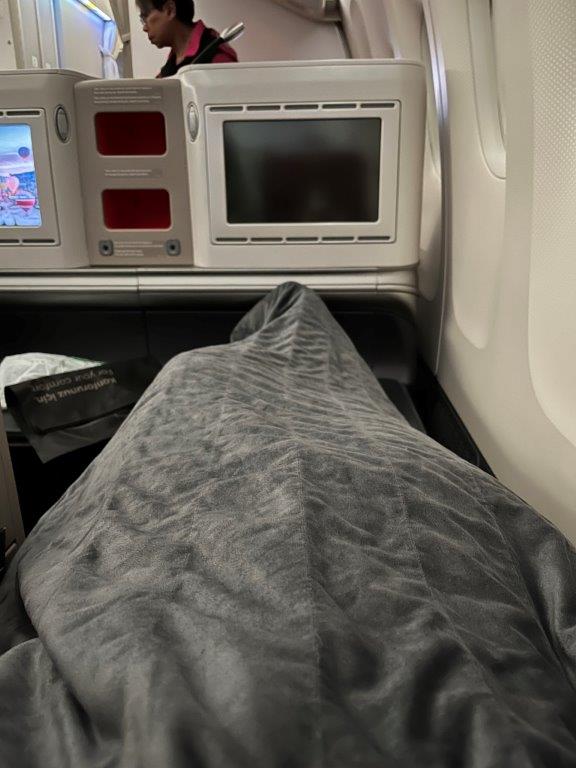 After waking up, I partook in the breakfast service. It was tasty, but nothing spectacular. As I slept through the nightly meal service, I was sure that I missed a great meal. But Sleep was more important for me and I am glad I could sleep around 6 hours straight.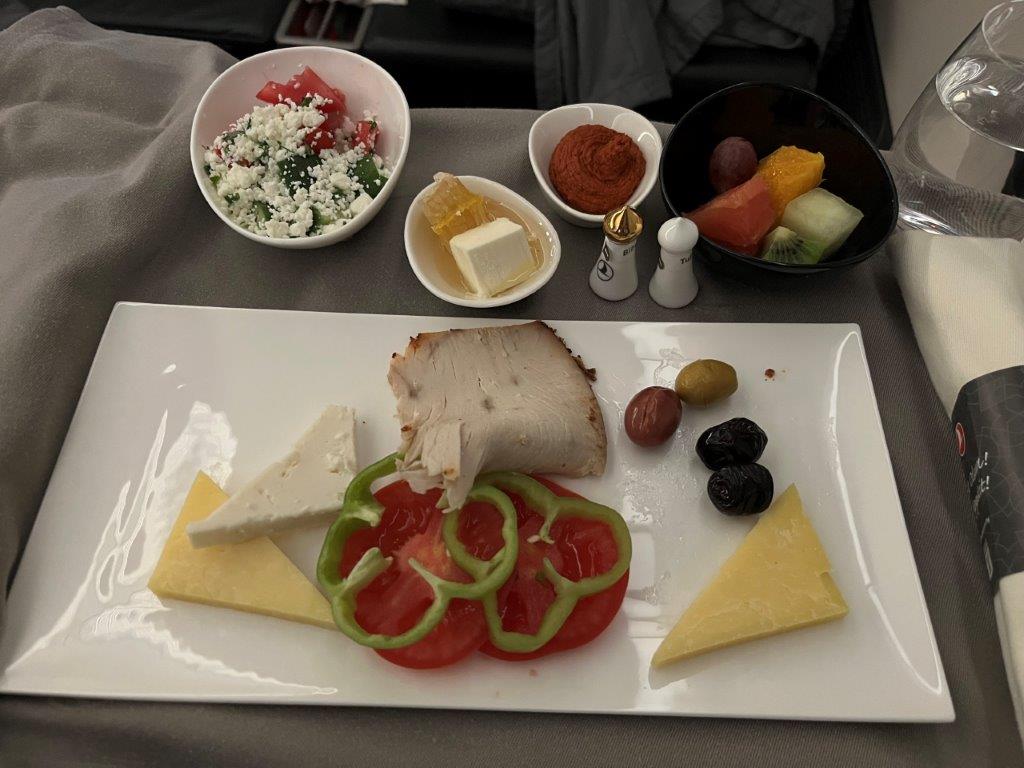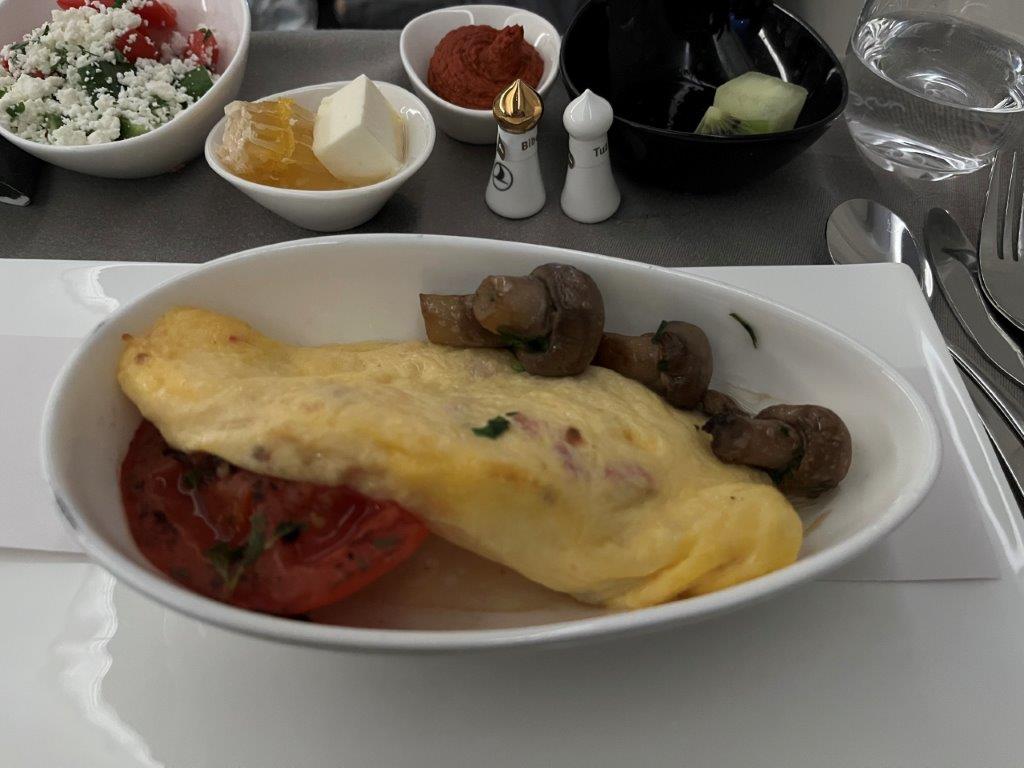 Our menu for the flight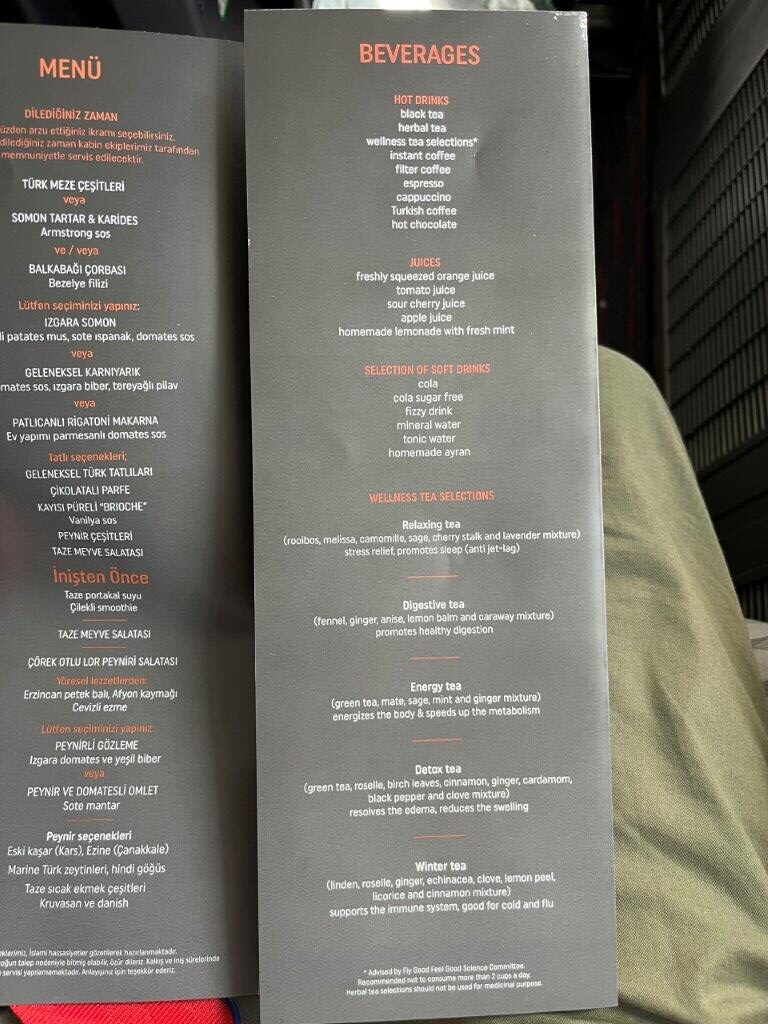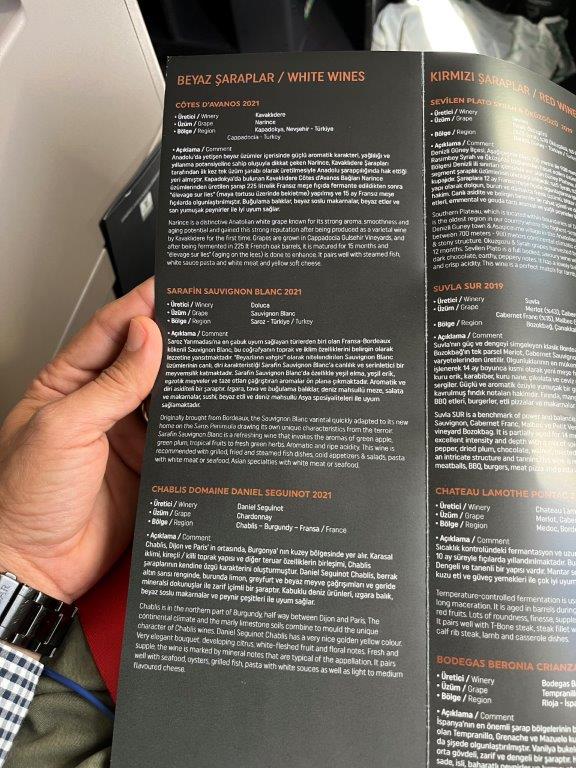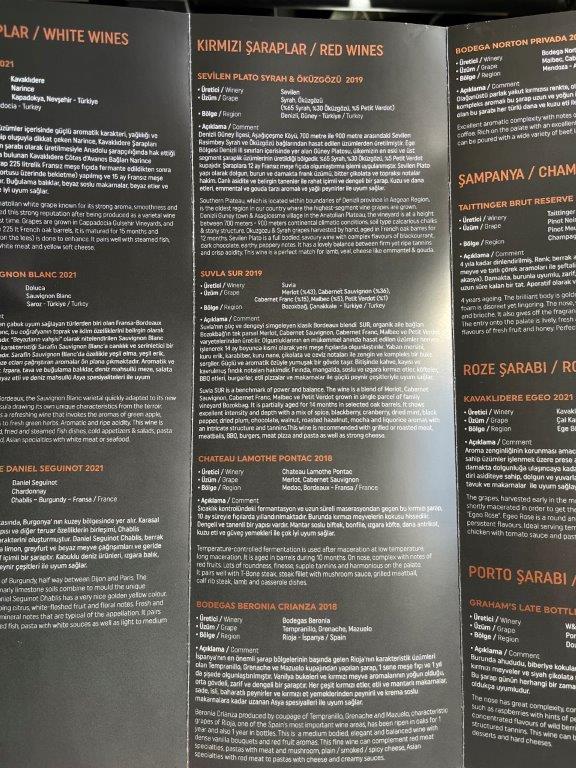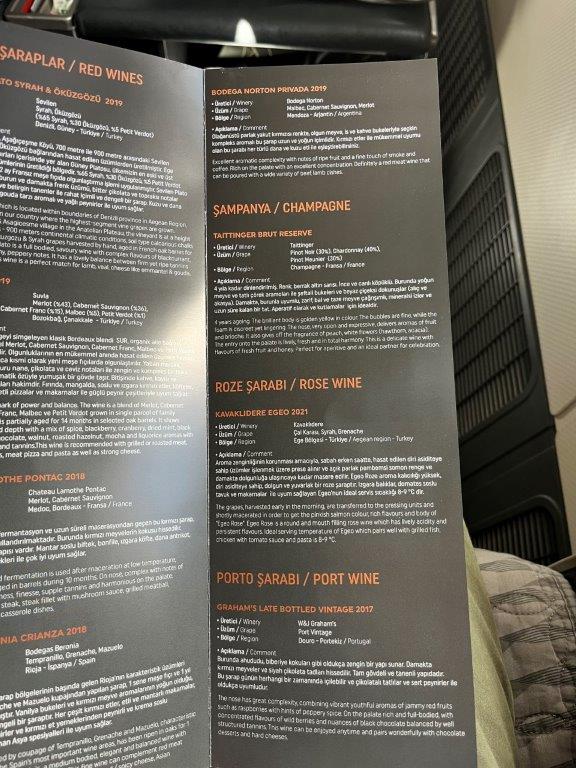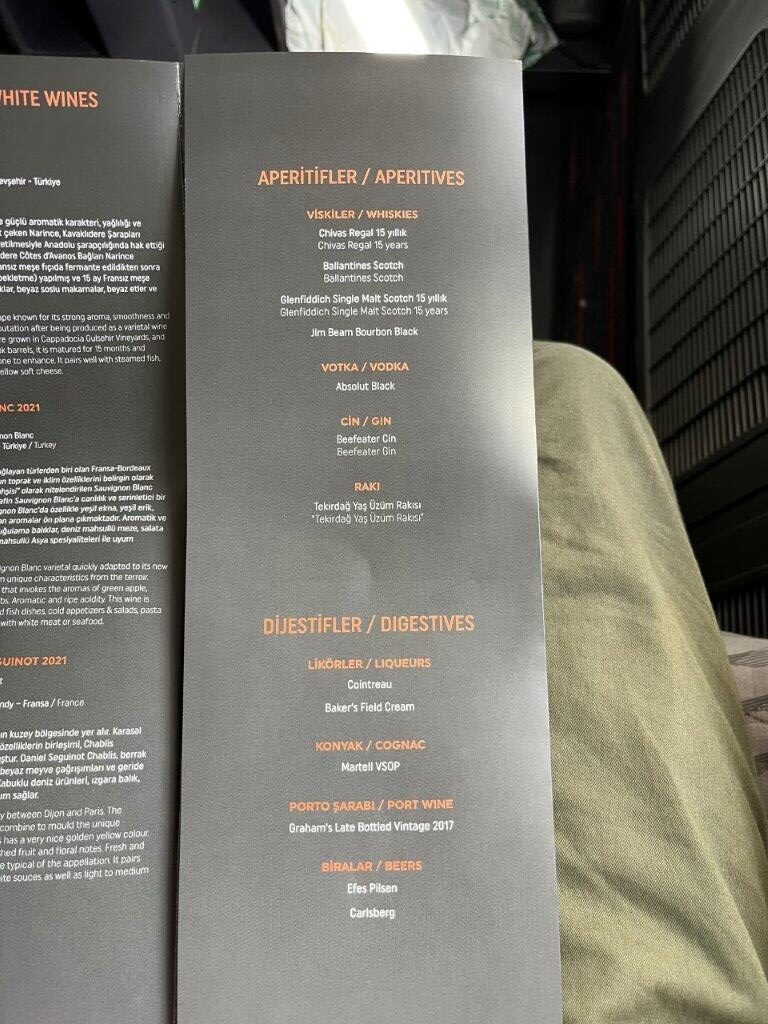 A lovely sunny afternoon welcoming us to Vietnam. Hanoi airport is a new construction – very nicely built and quite welcoming.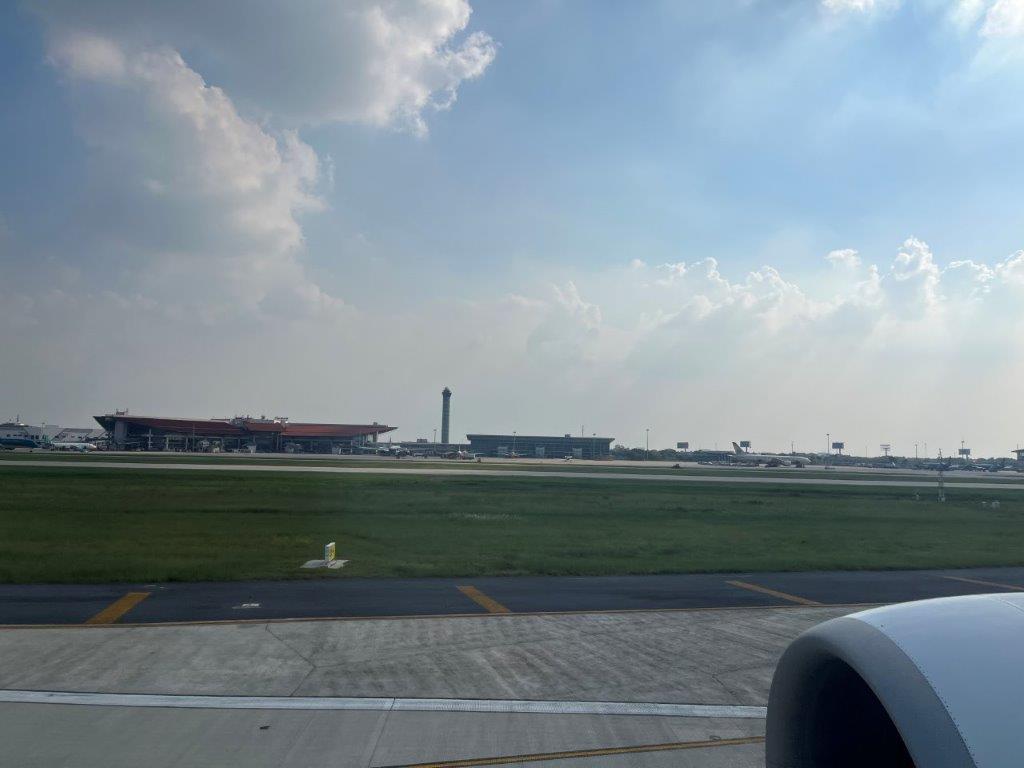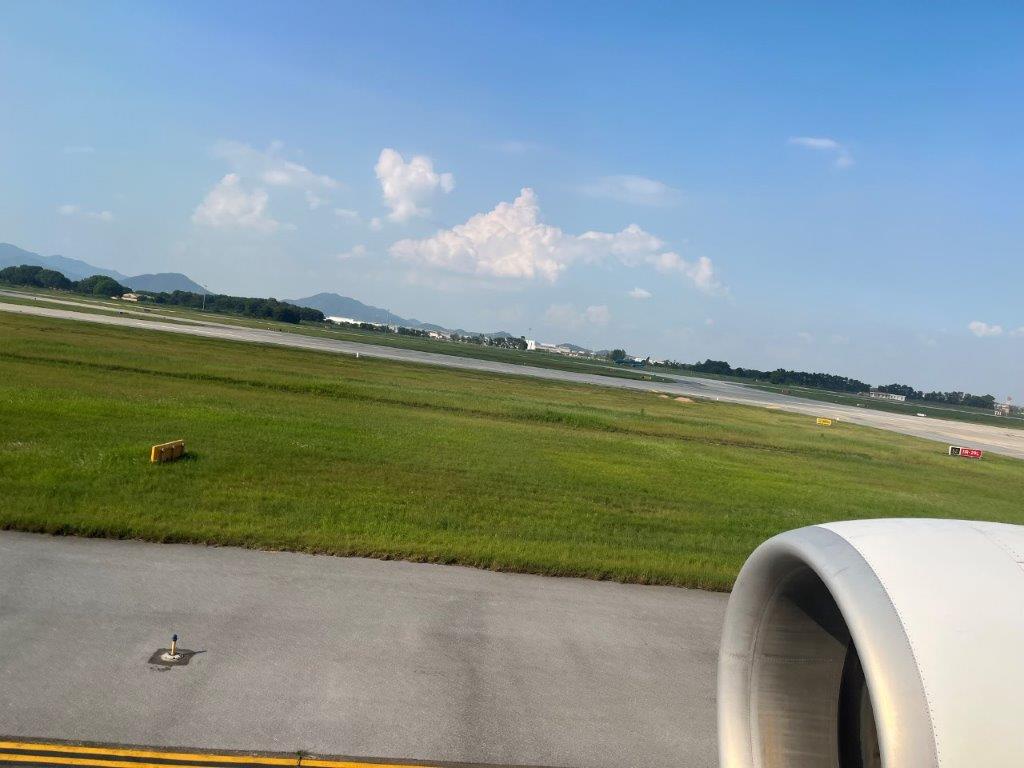 A Qatar and Emirates flight next to us.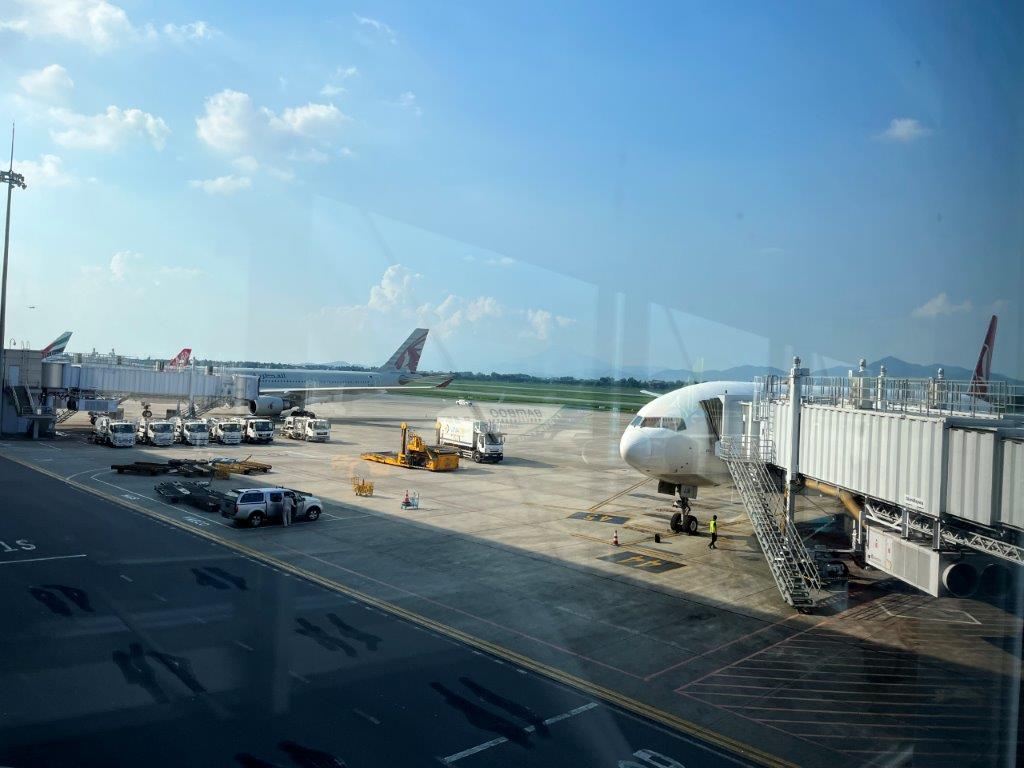 I was impressed with Hanoi airport – quite a lovely facility, and quite a different experience from the one I had at SGN (Ho Chi Minh) 6 years ago.