Flight report: Turkish Airlines in business class
Flight number: TK 0198
Equipment: B777
Origin: IST (02:20)
Destination: HND (19:20)
Flown: April 2023
Cabin occupancy: 100%
This Turkish flight to Tokyo is a late night flight or an early morning flight. Thankfully, we were flying in business and will have a bed to sleep all night long, and secondly our flight was on time, as I was already exhausted and really wanted to get in my seat and sleep. Turkish flights to east Asia have this odd timing…but if you can survive until 2am in the morning, these are pretty good flights as you sleep all the way, and arrive refreshed in Asia. By the way, the flight was completely full in business class.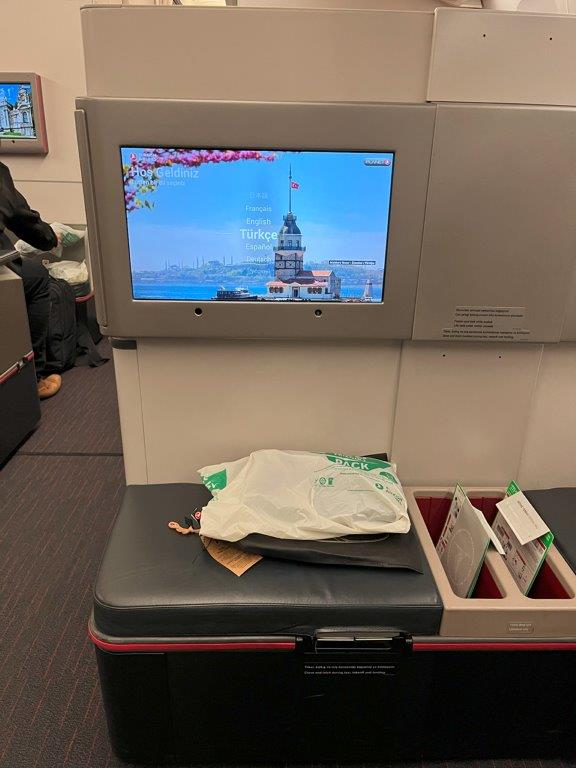 Lot of leg room and space.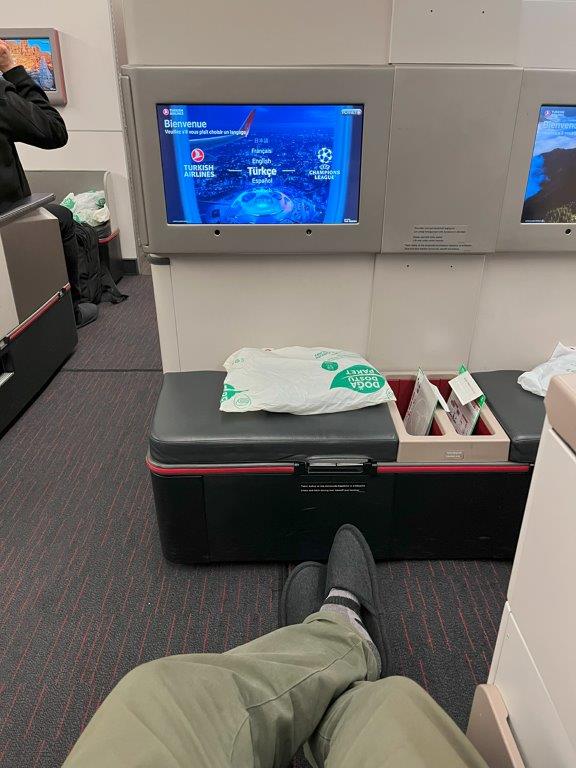 Our seat and bed for the night to Tokyo.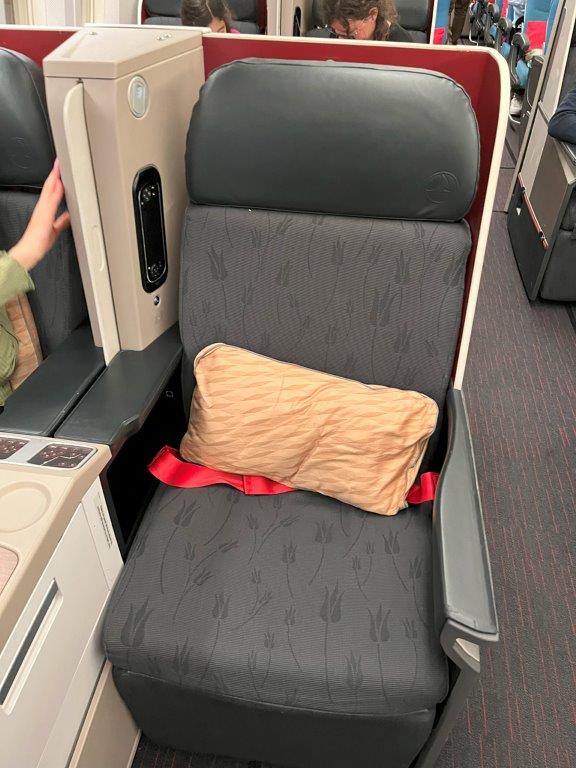 Lovely welcome drinks…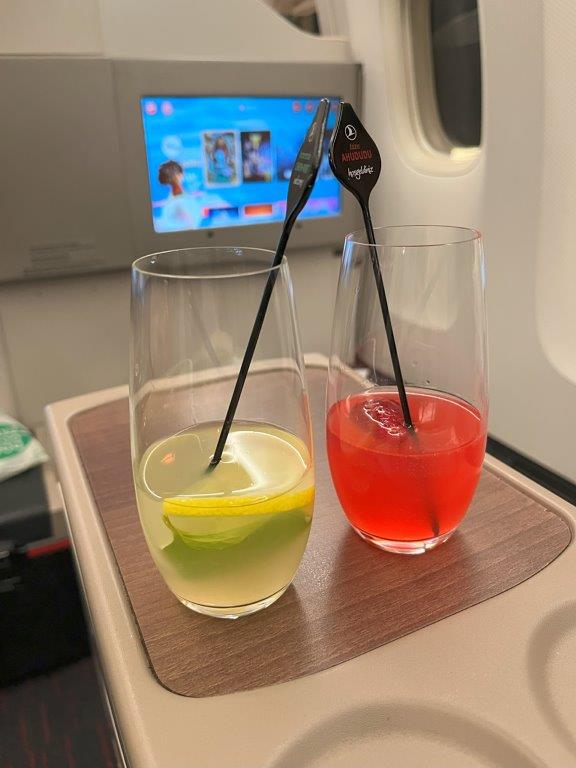 The seats have a partition, which can be pulled in and out to get more privacy from your neighbor.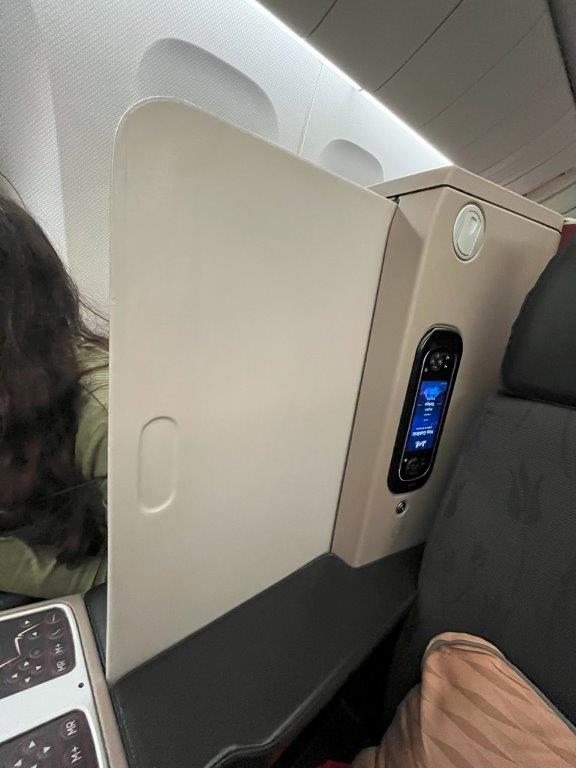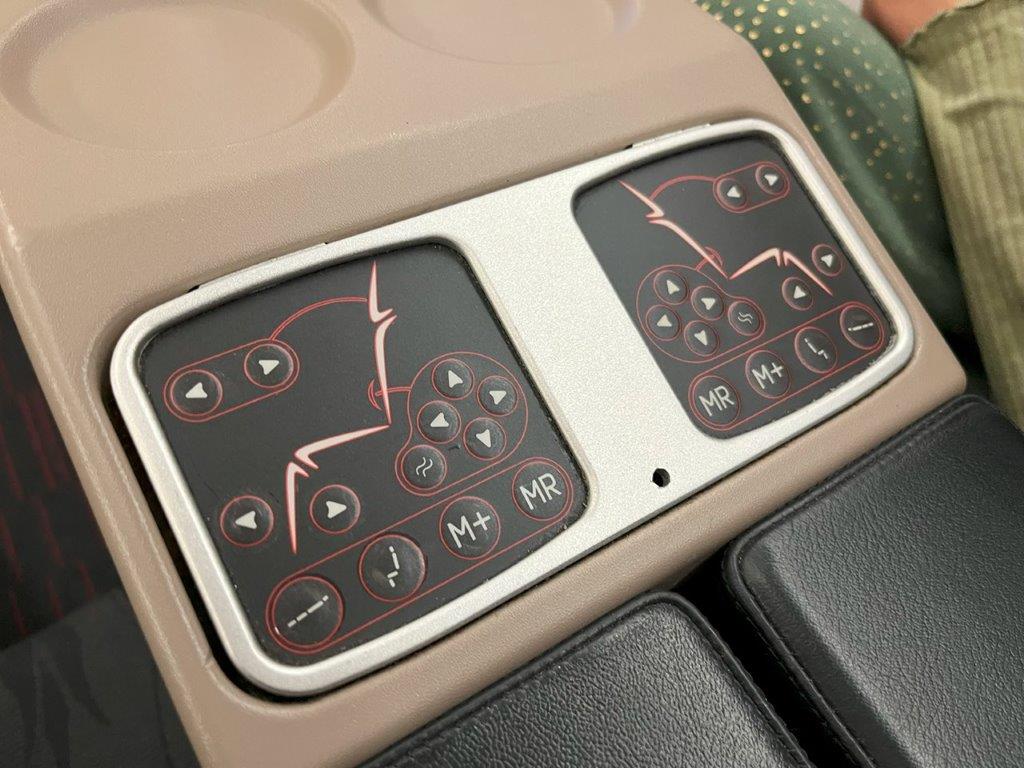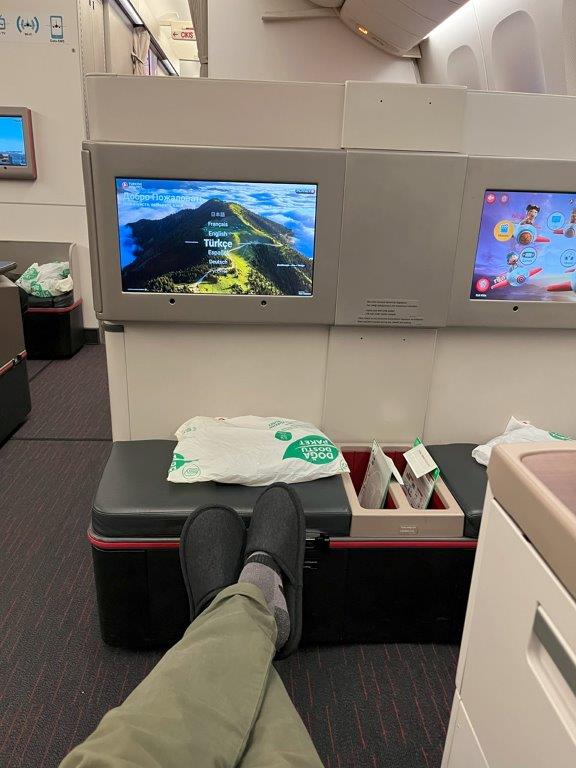 Spacious cabin, although the flight was full, you couldnt see many people.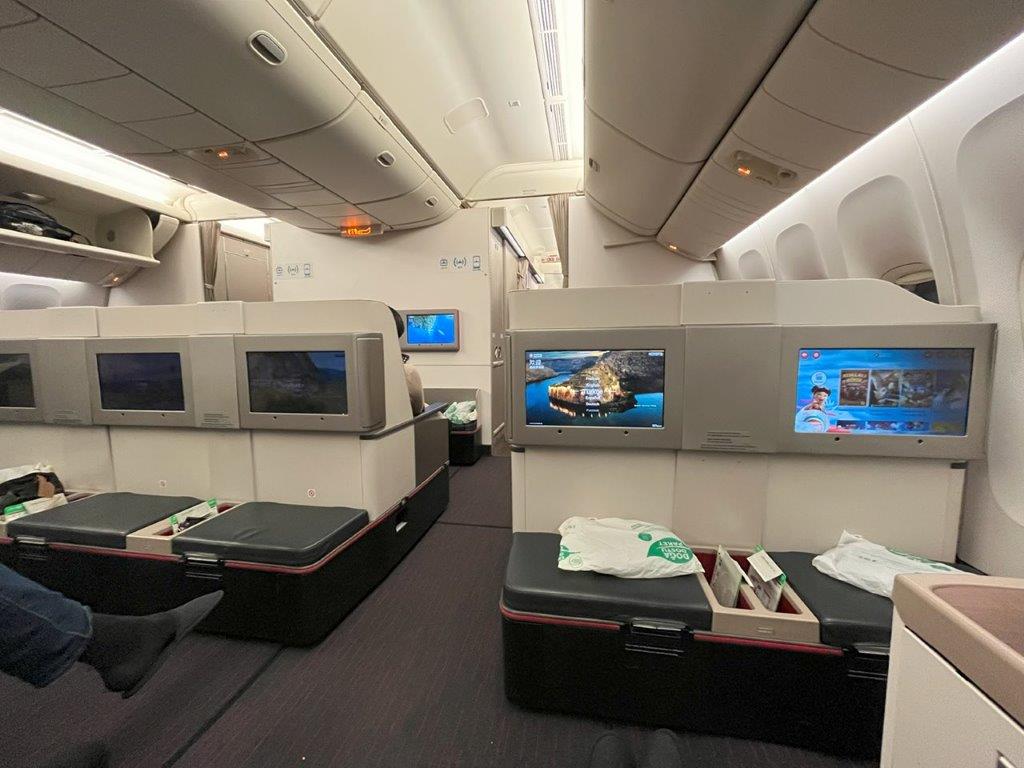 Amenity kit from Hackett, London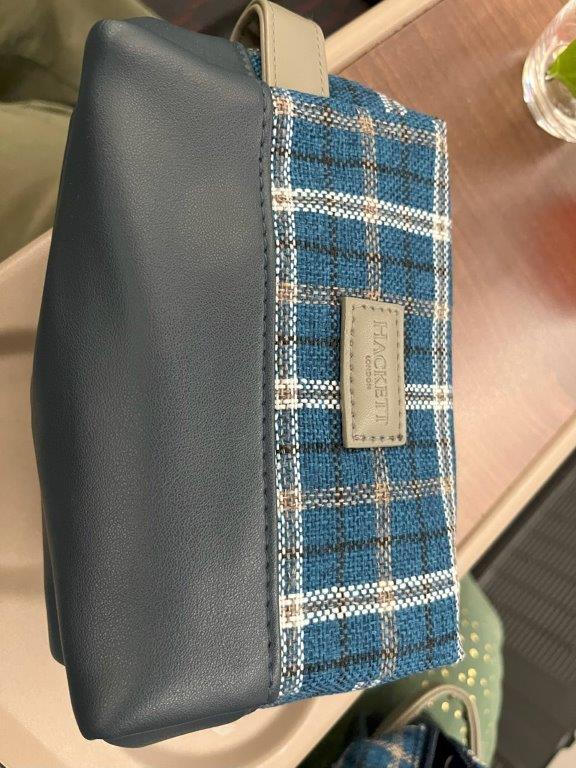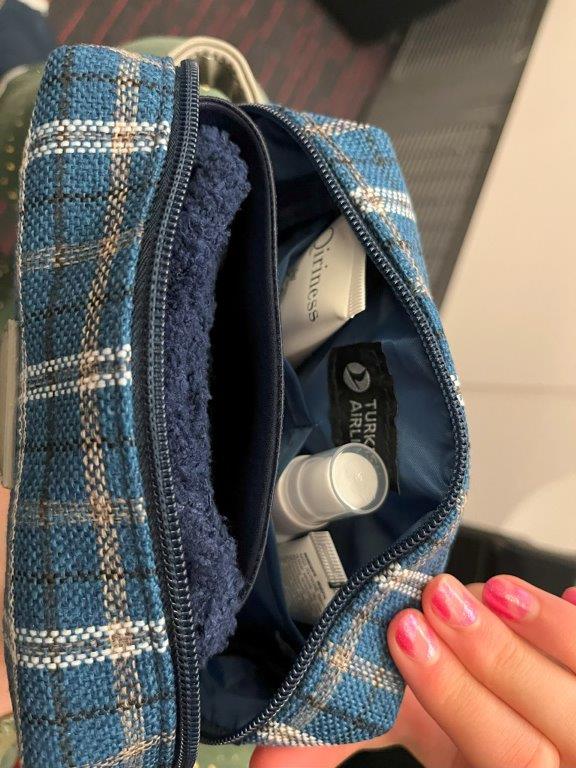 Our menu for the flight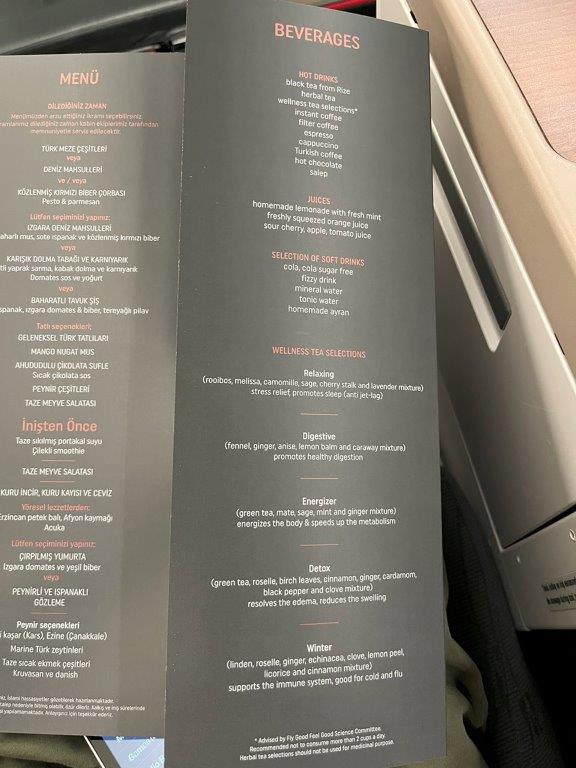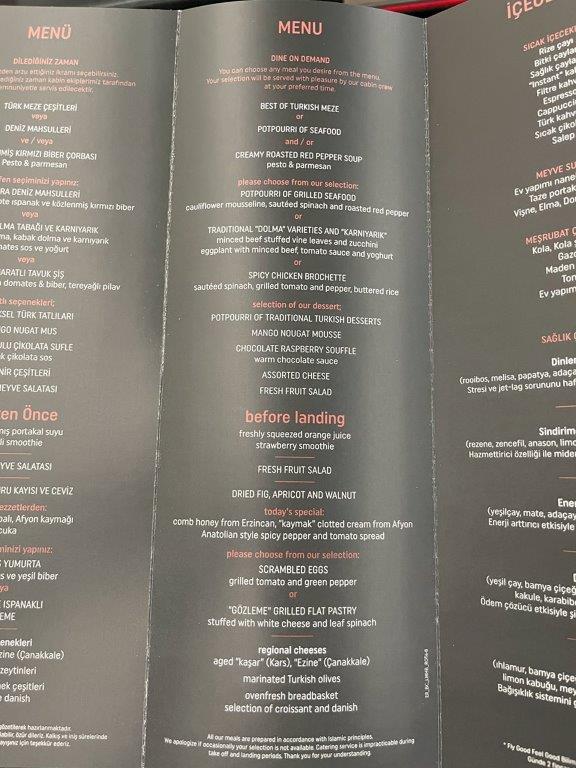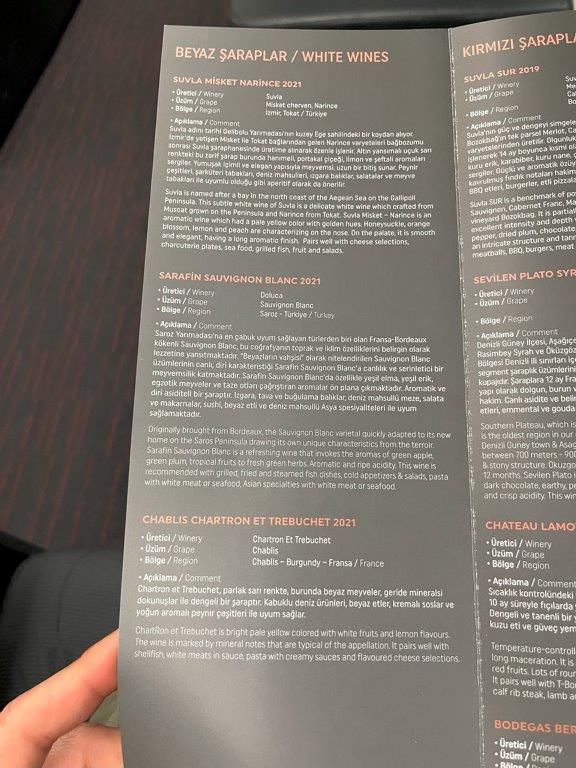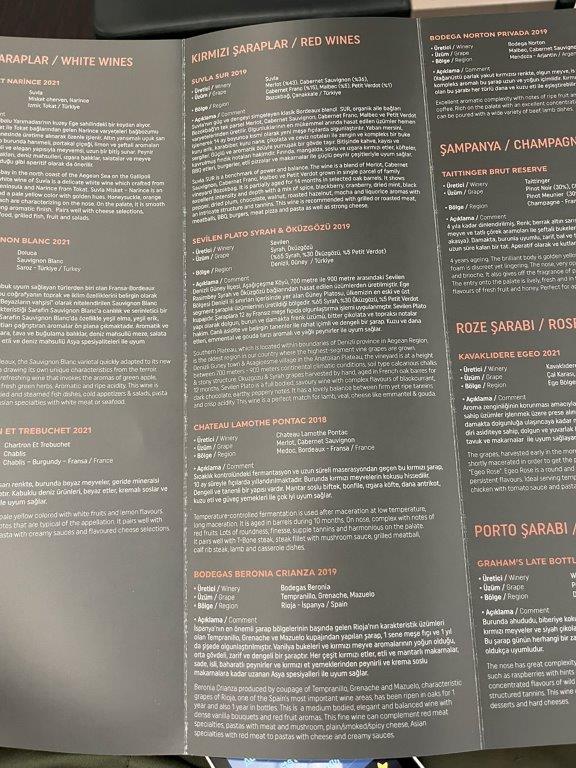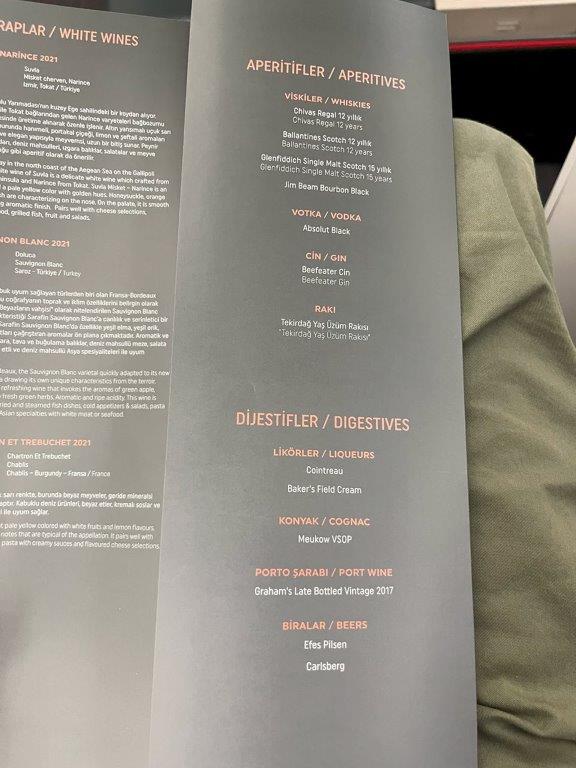 Reading light, right behind your head.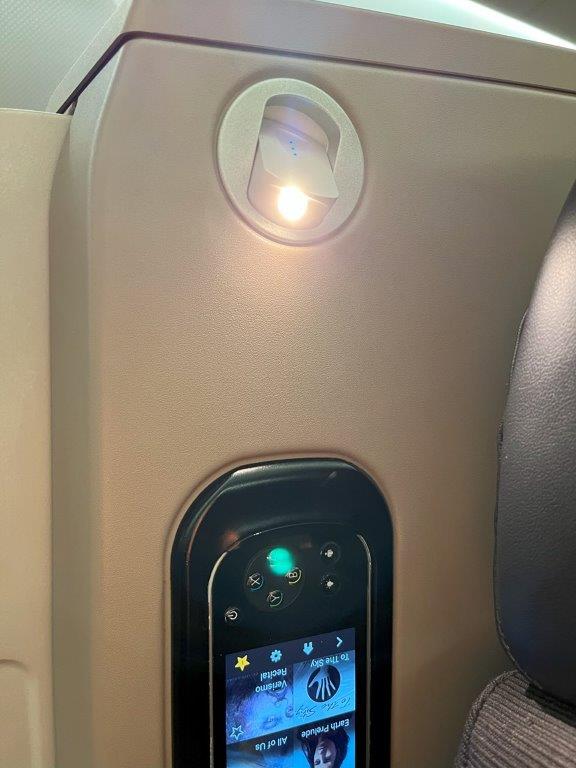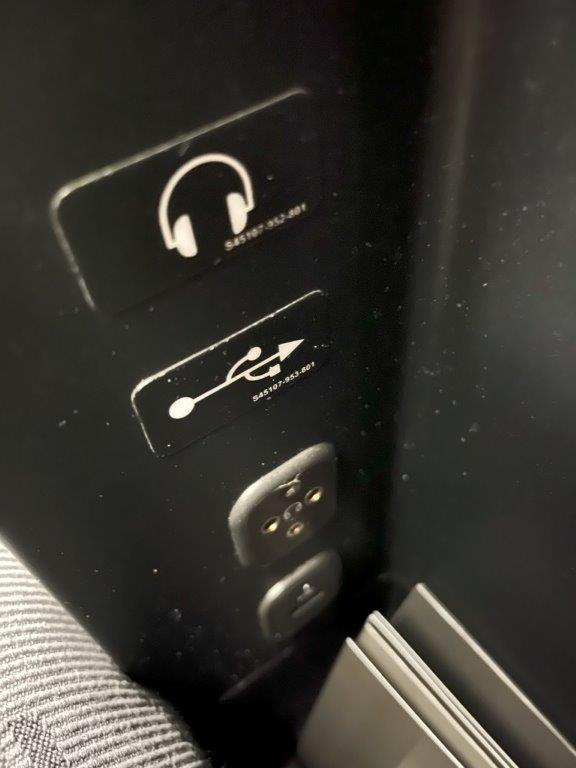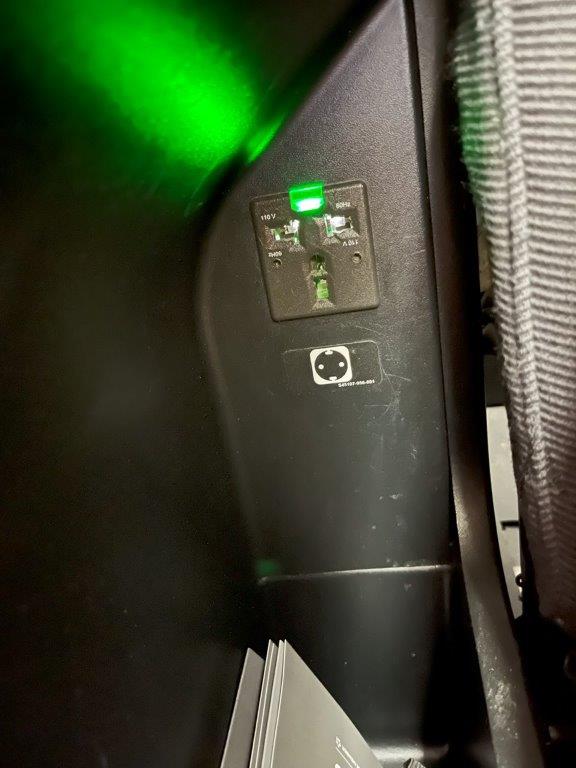 Denon headsets
Chef on board, who took orders immediately after we took off.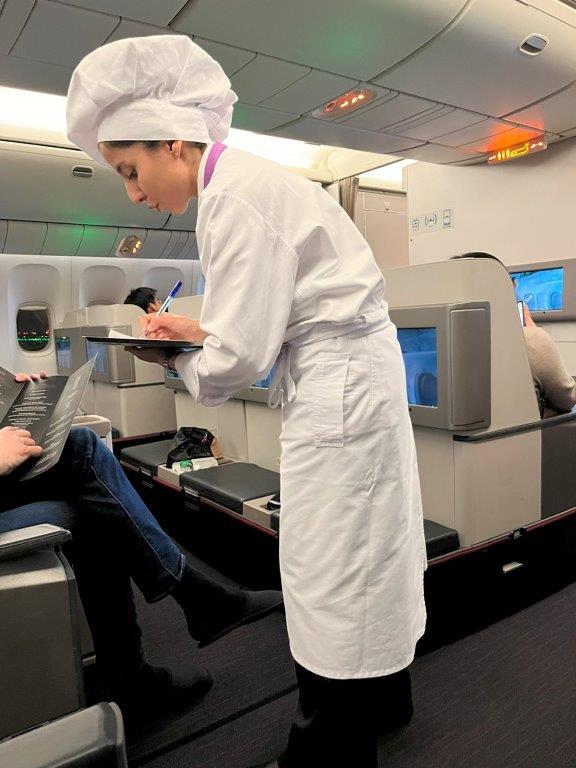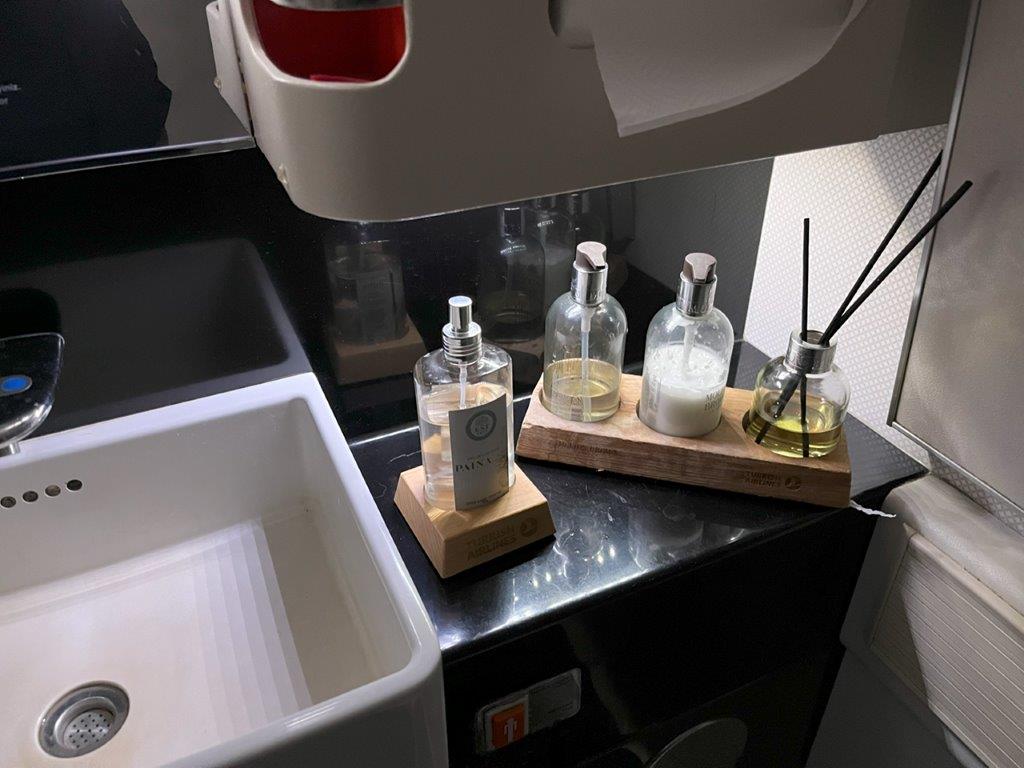 As it was a late night flight, and we had already eaten in the lounge – we asked the flight attendant to make our bed immediately after take off. Turkish uses a nice blanket and duvet with a real pillow. It is a lovely welcoming bed 35K feet in the air. I slept more than 6 hours, and loved it.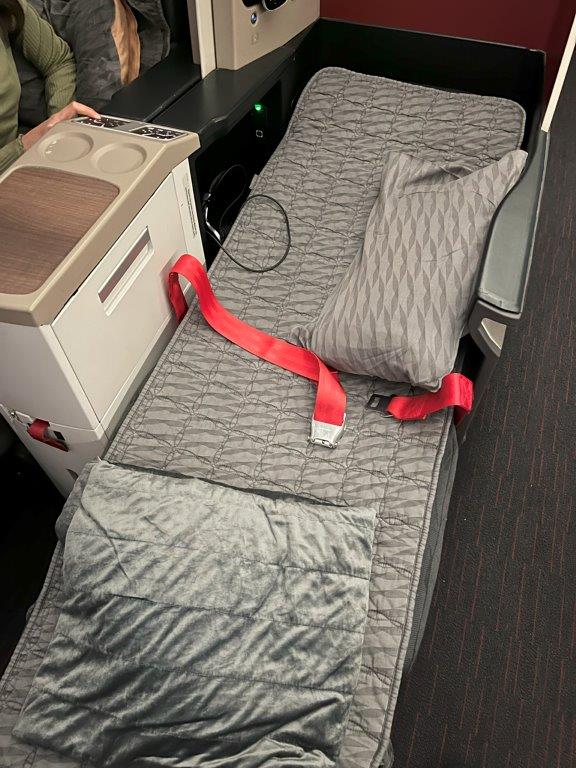 A small room, under the ottoman to store shoes/purse.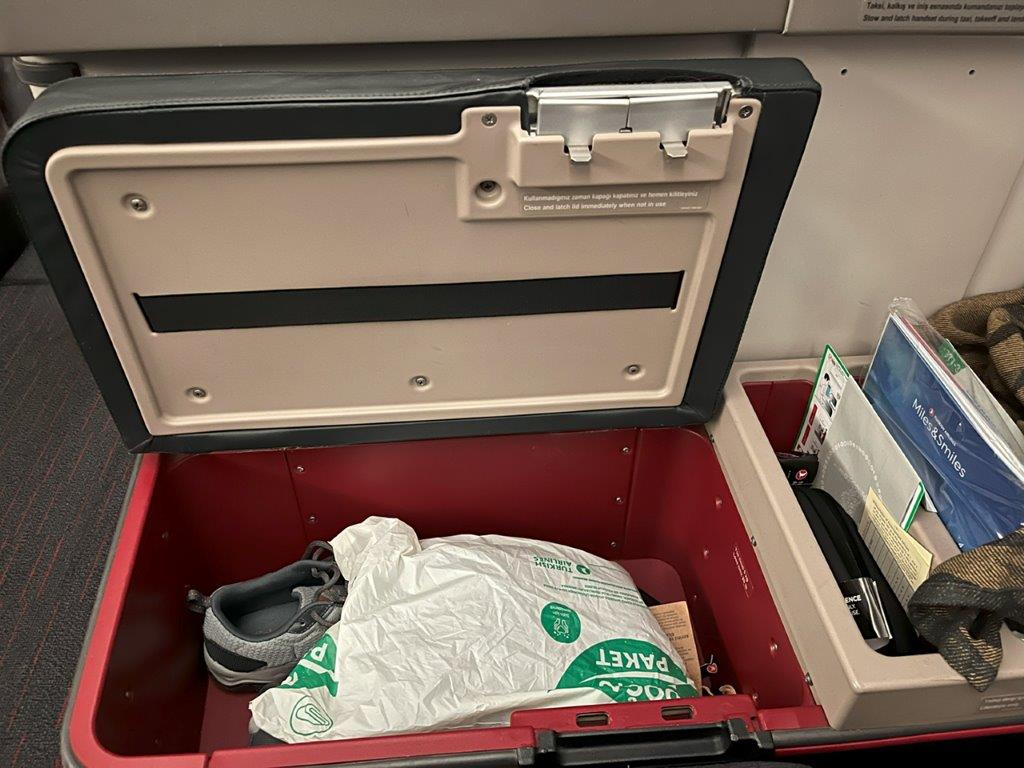 Before the breakfast service, there was a hot towel service.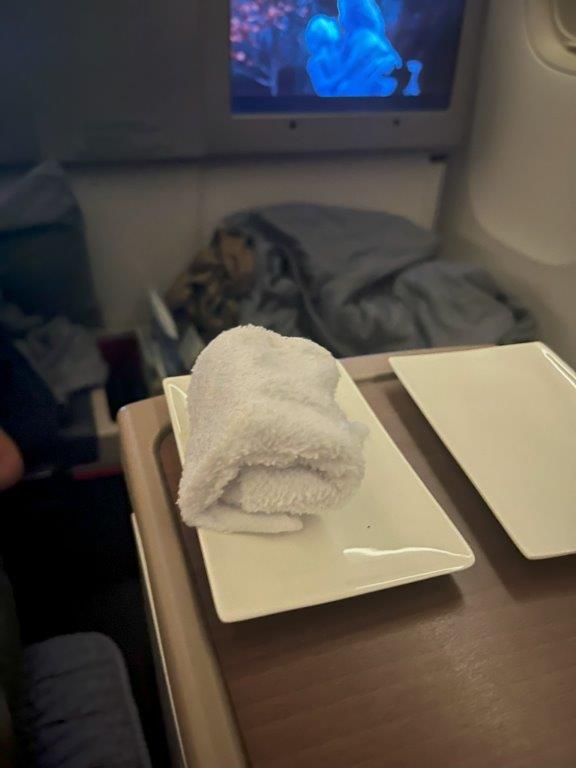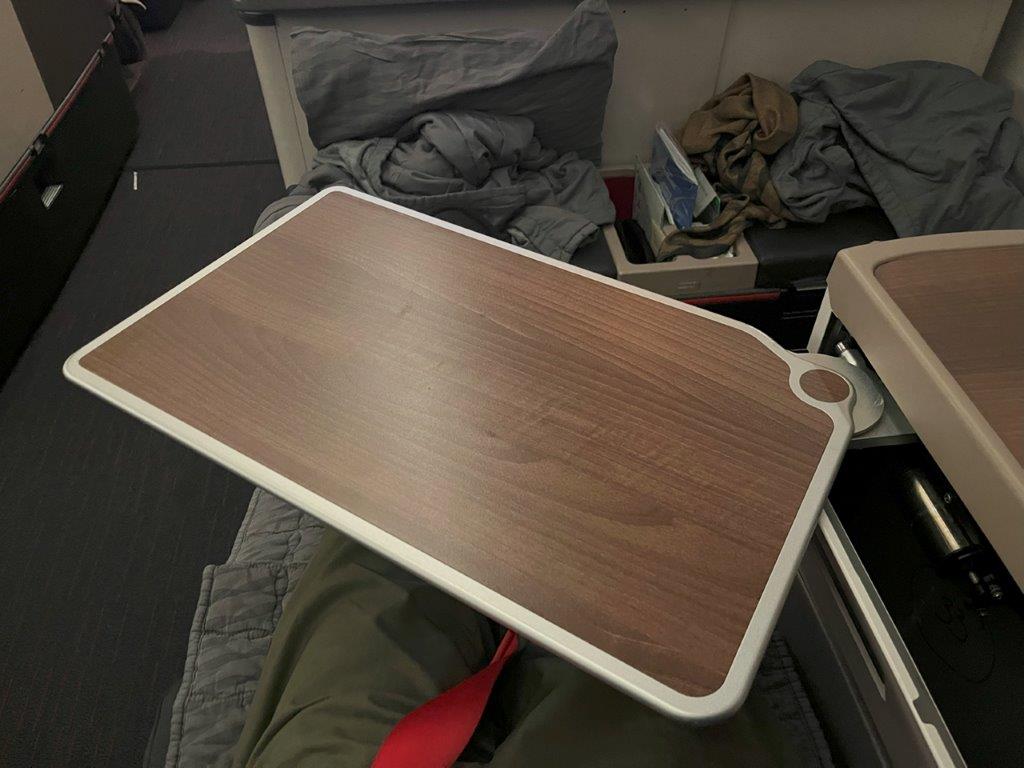 Time for breakfast!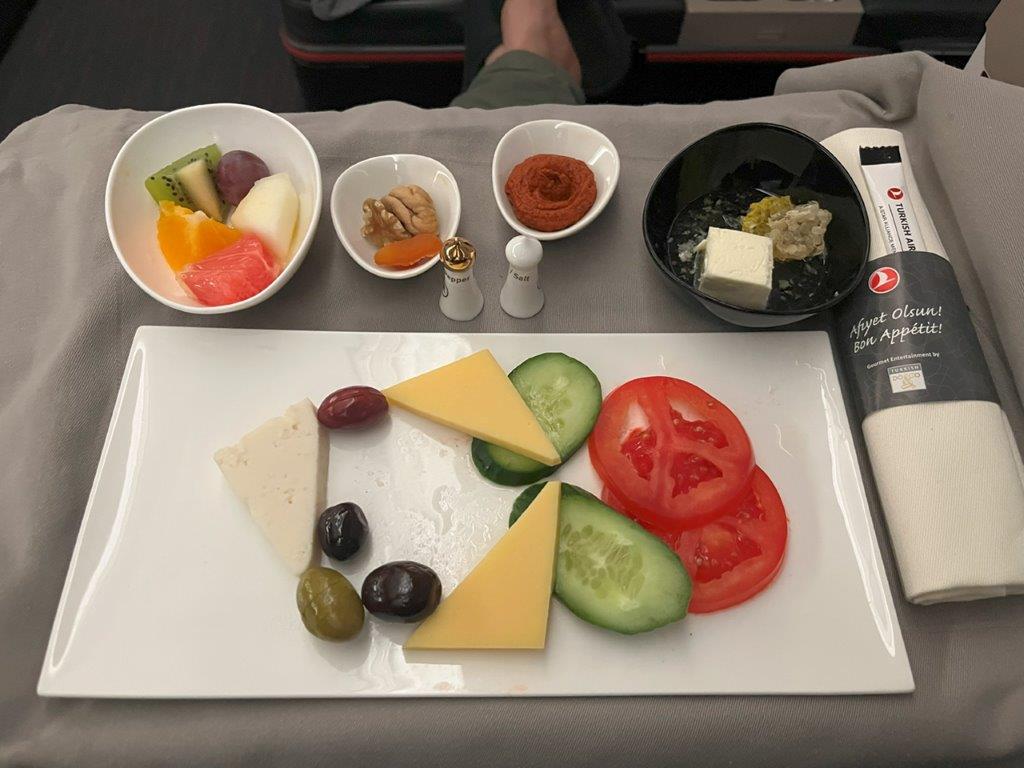 The scrambled eggs were ok, a bit too mushy. Its a pity I skipped the main meal and the breakfast wasnt too yummy. Thankfully, I was going into Tokyo, where good food was awaiting me – I am sure I would manage.