We were flying from the non-schengen gates with Turkish Airlines, and when we arrived at the regular Aspire lounge, we saw a placard that the Aspire Lounge 41 is closed for renovation and there is a replacement lounge – Cafe Flor, close to gate D7.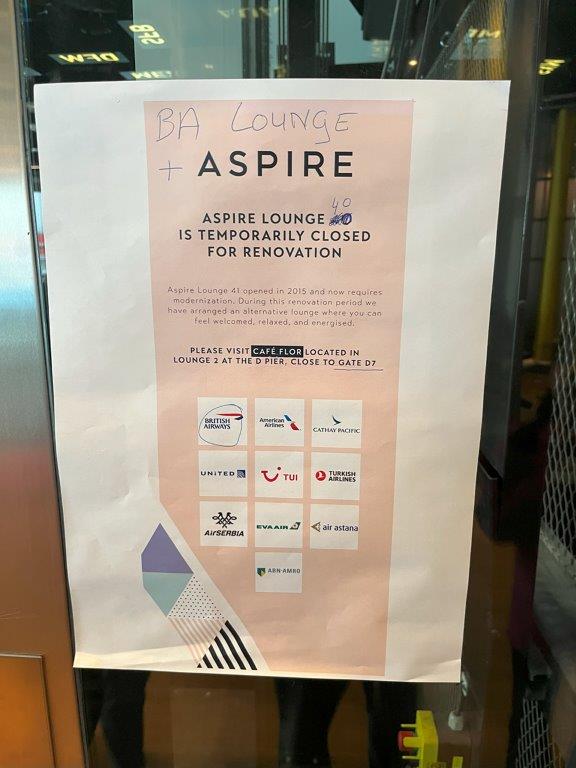 Luckily we had enough time and energy and we treaded towards gate D7. There are huge roll-ups there advertising the temporary lounge – which is a converted cafe.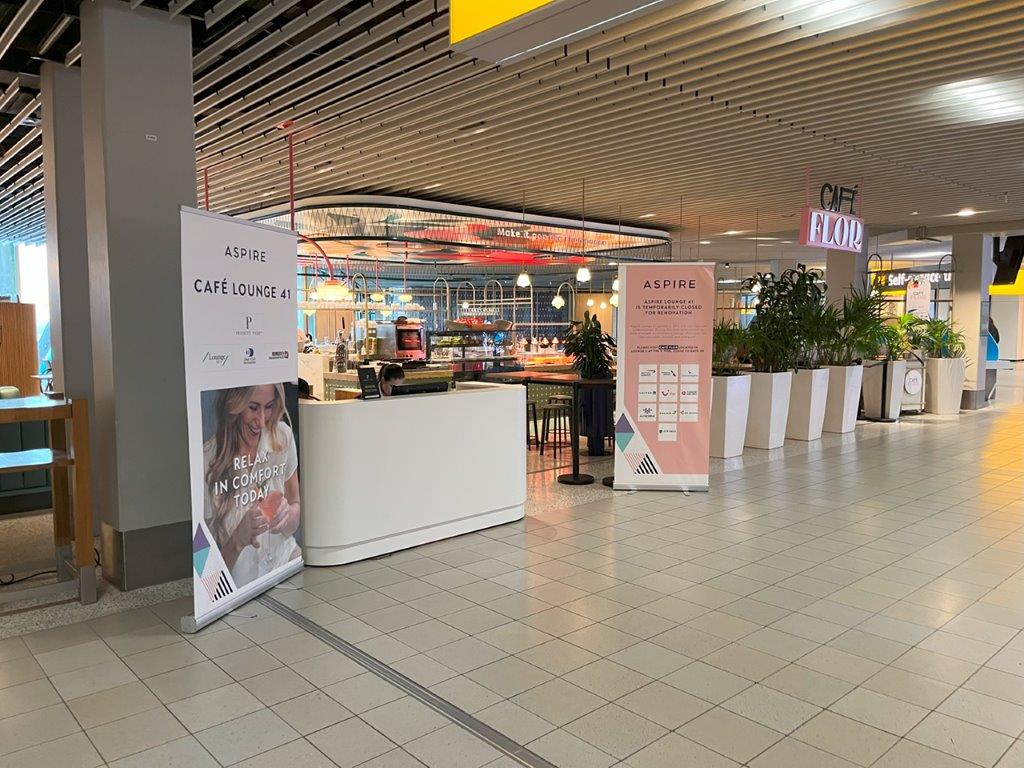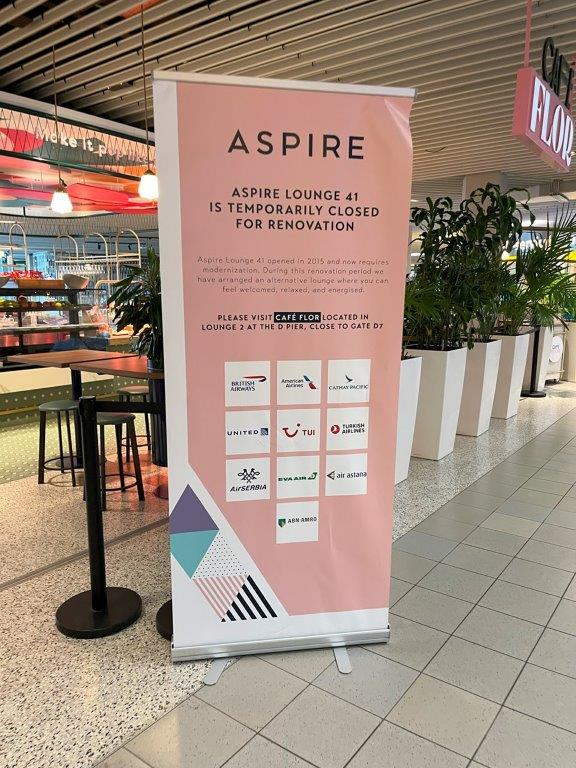 The lounge has a diner feeling, but let me tell you – I loved it more than the Aspire lounge. Aspire lounge has always been crowded and I was so happy to have this practically empty lounge, all for myself.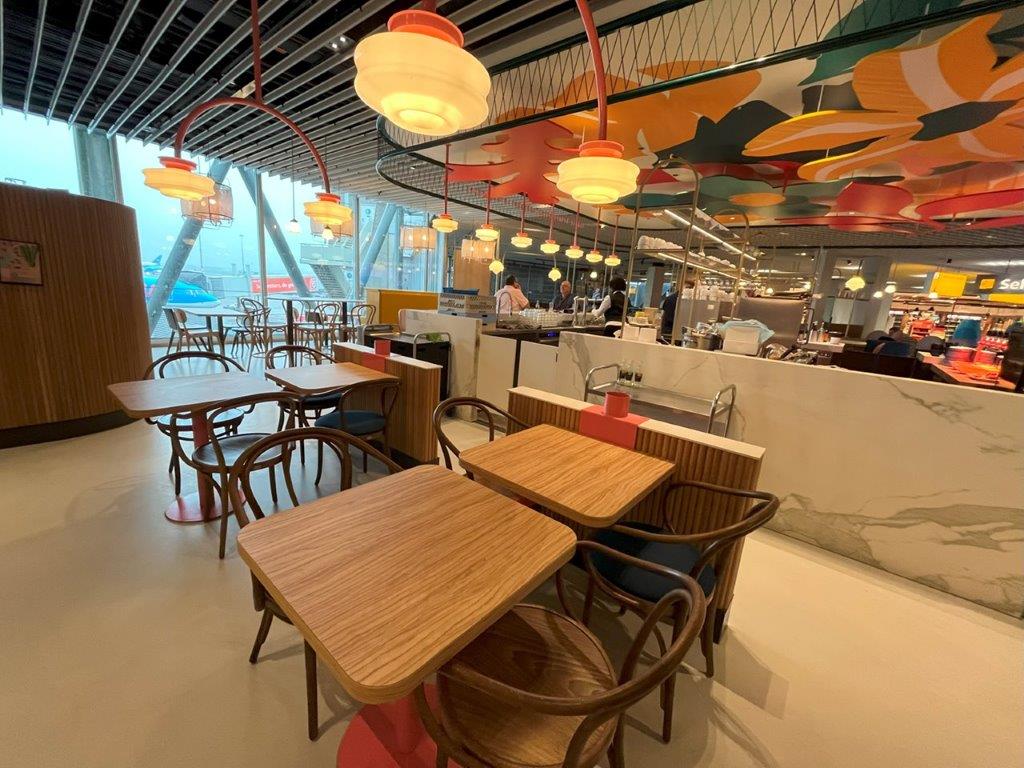 Bar area – they just had Heineken on draft.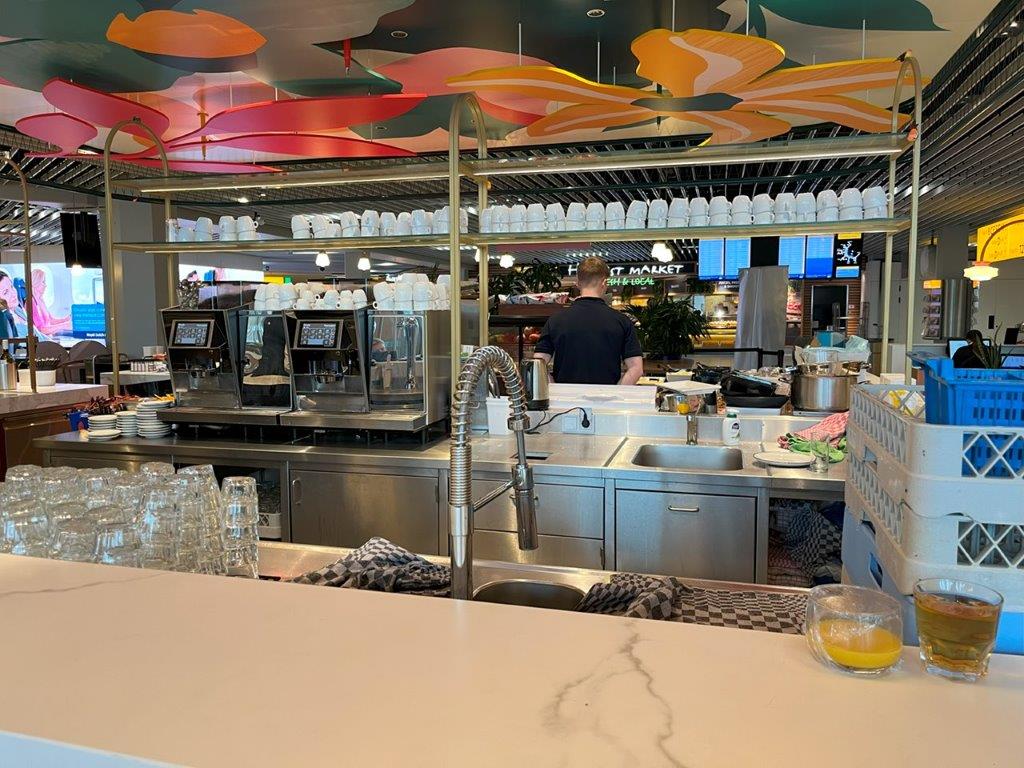 self pour wine and spirits – pretty simple stuff, nothing special here.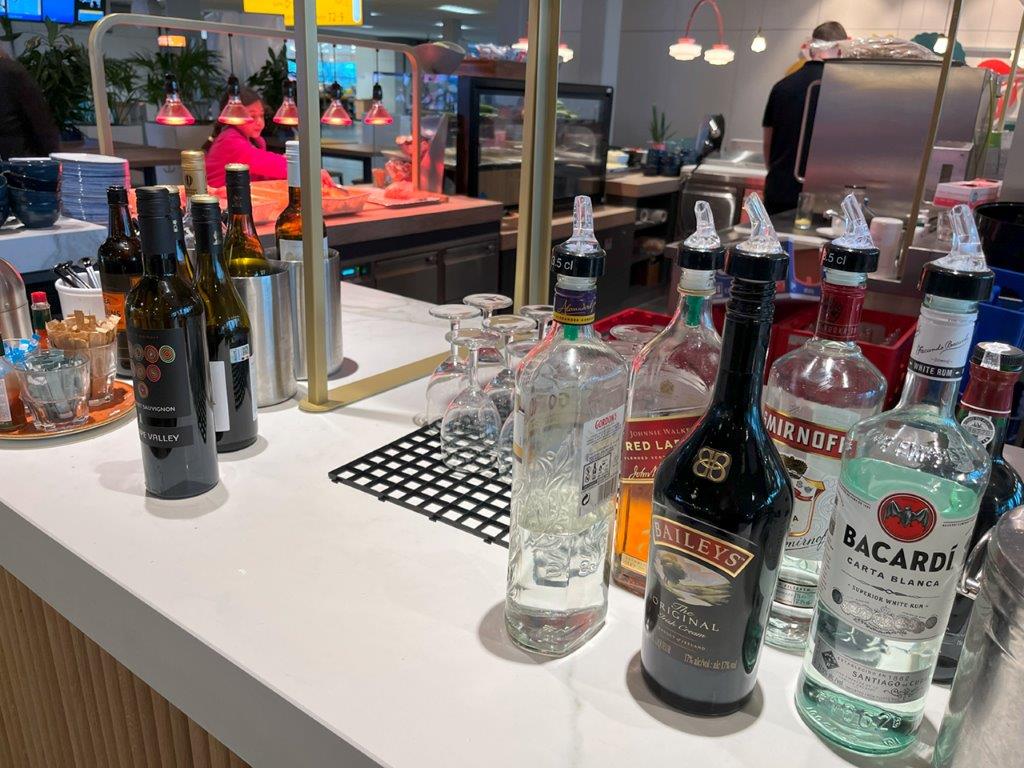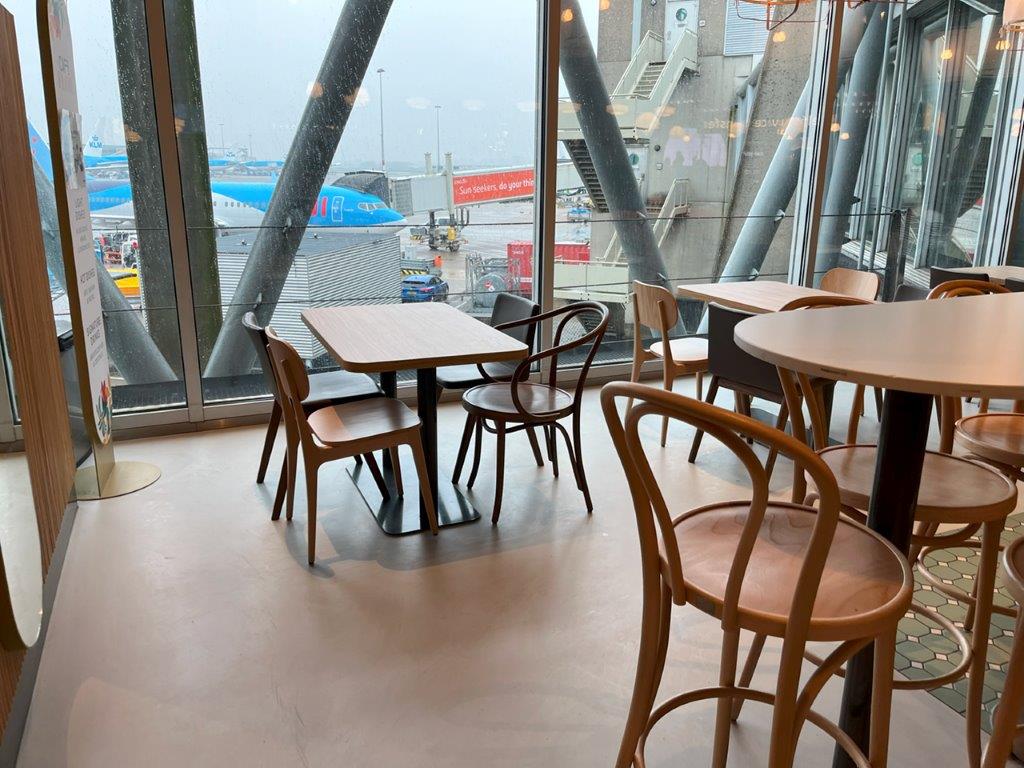 Nice view of the D and E gates. We could see our Turkish flight that will take us to Istanbul in the background.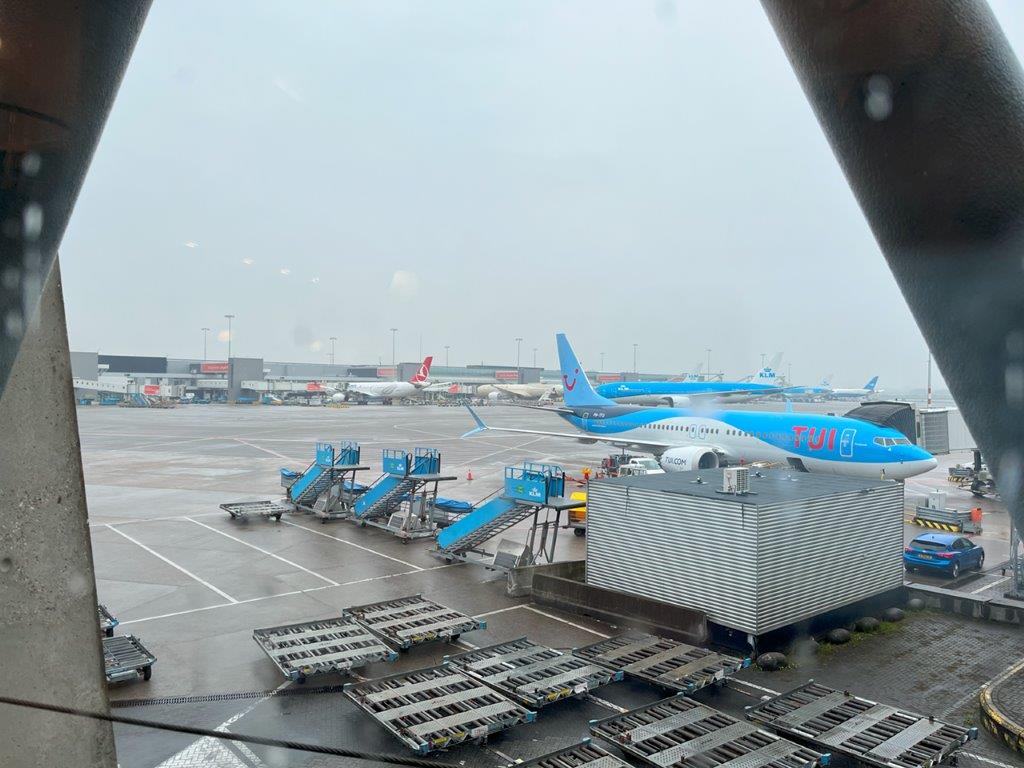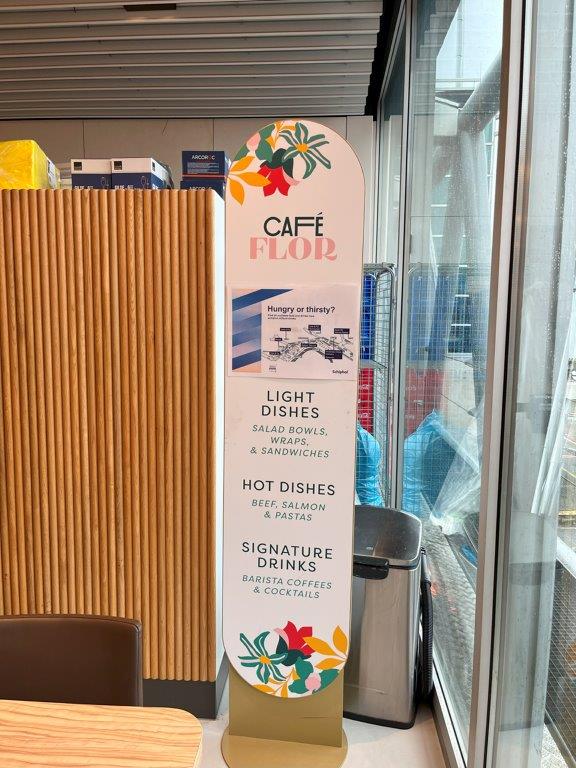 Some light snacks and veggies on offer.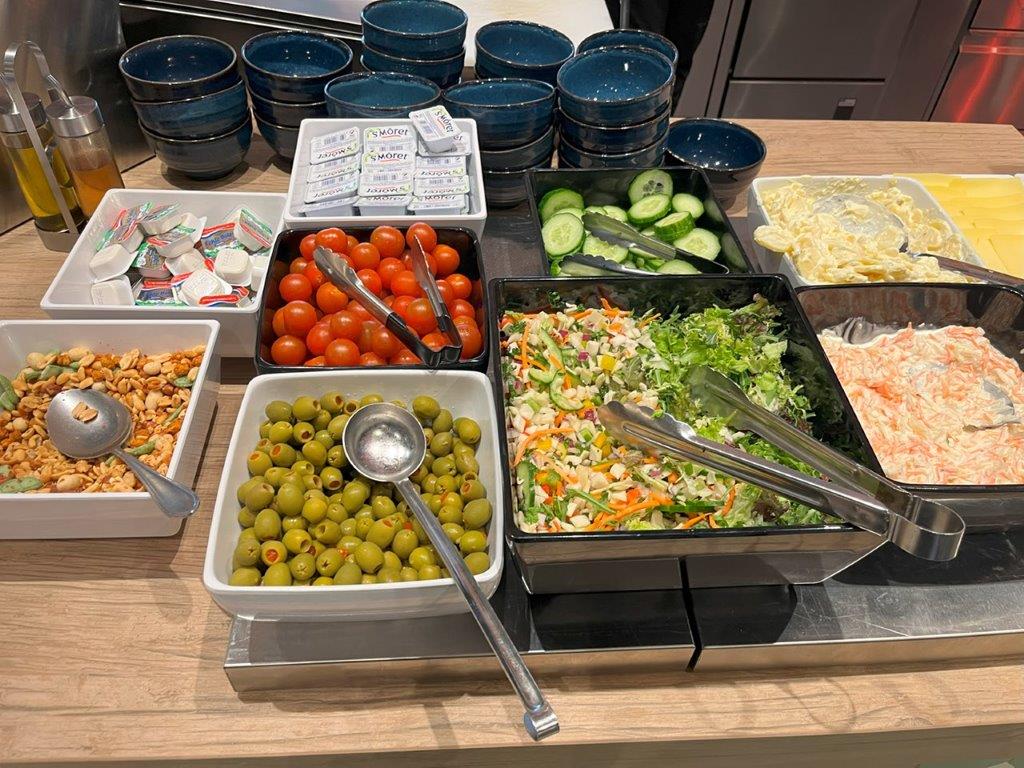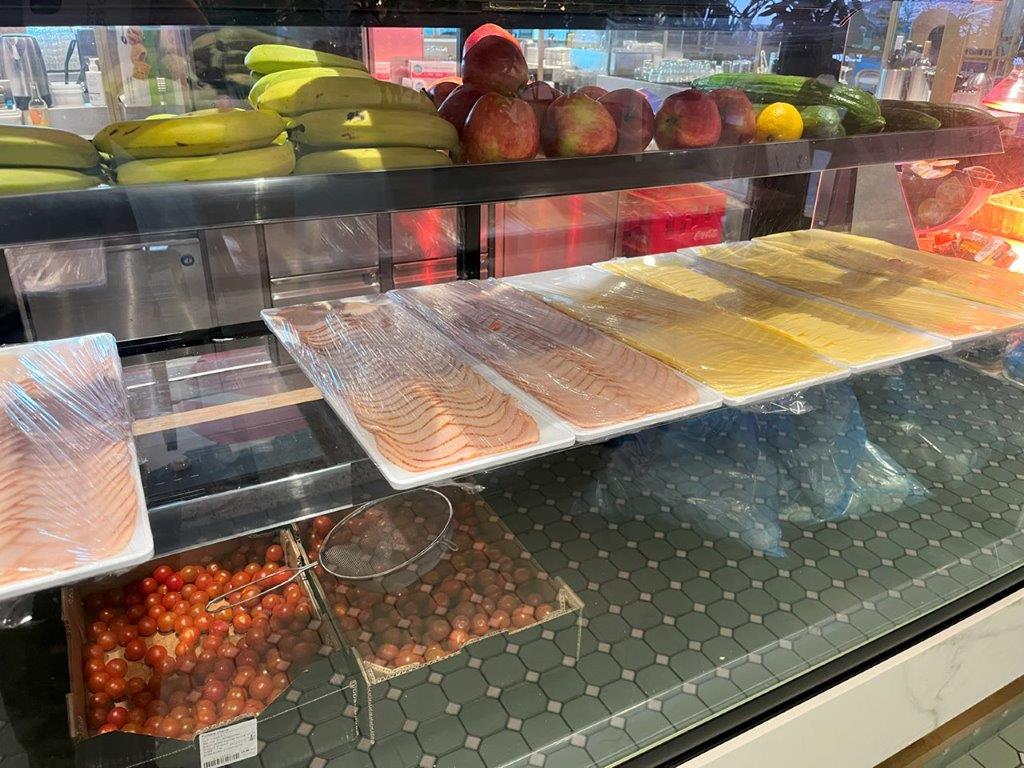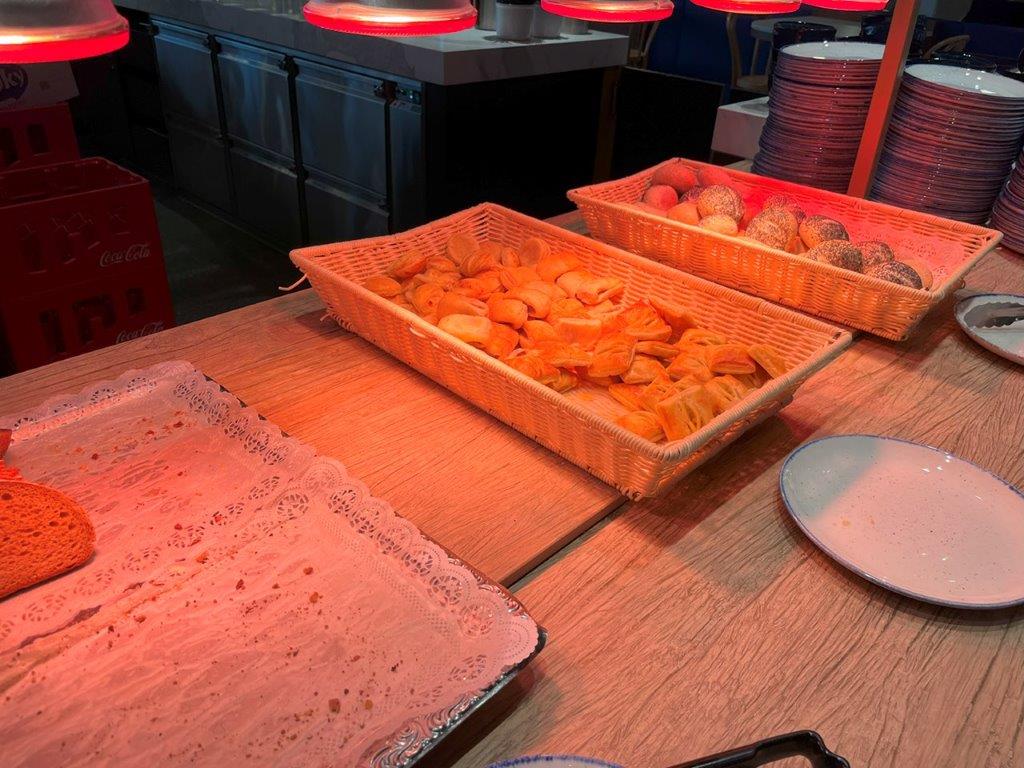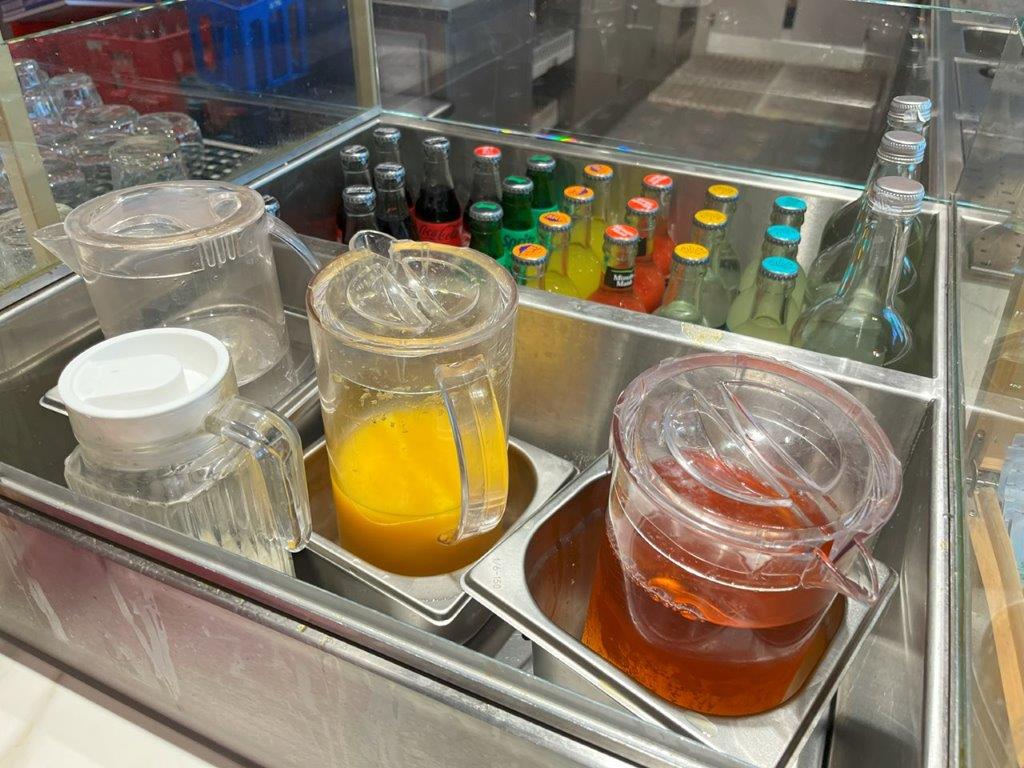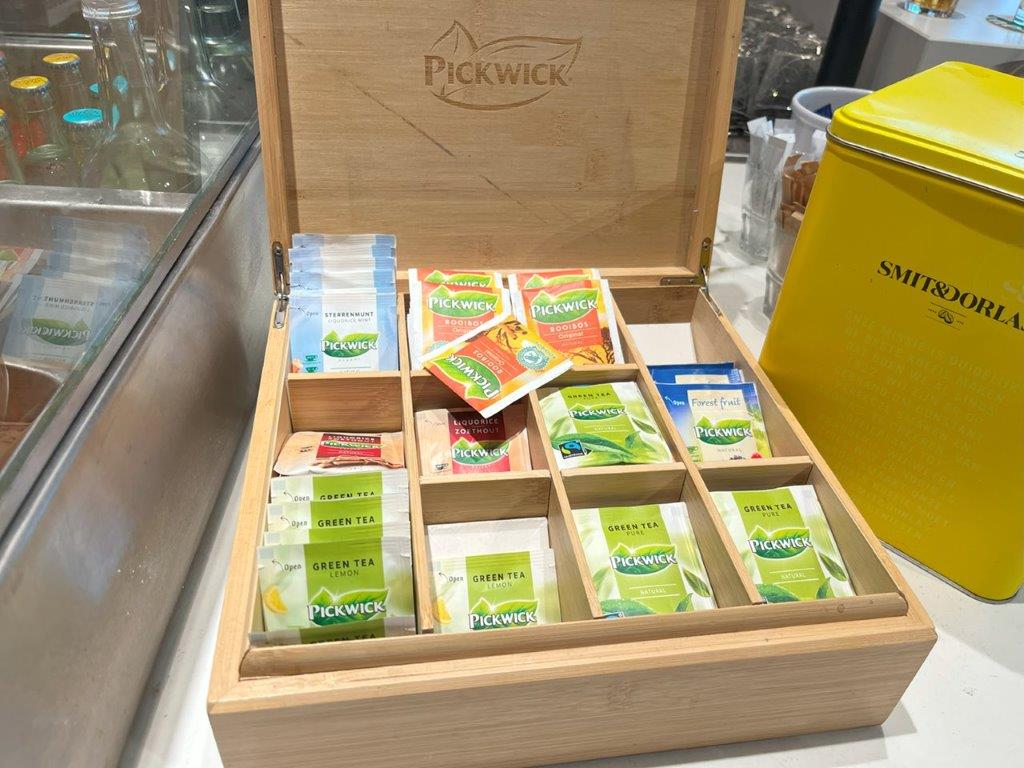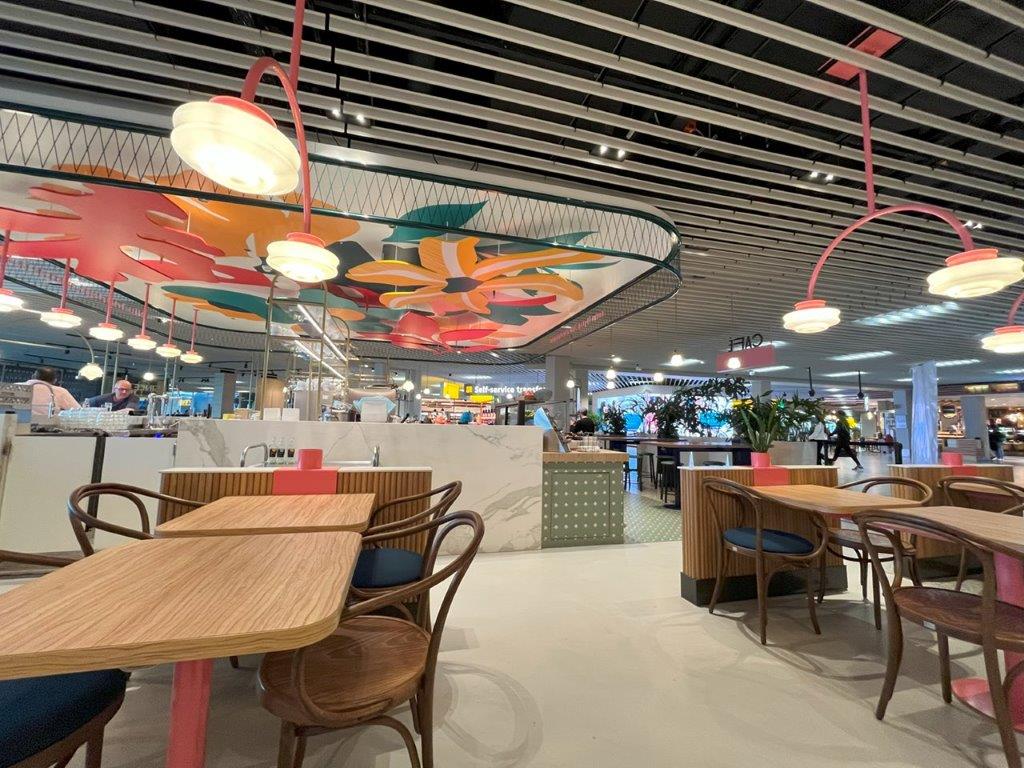 Overview of the lounge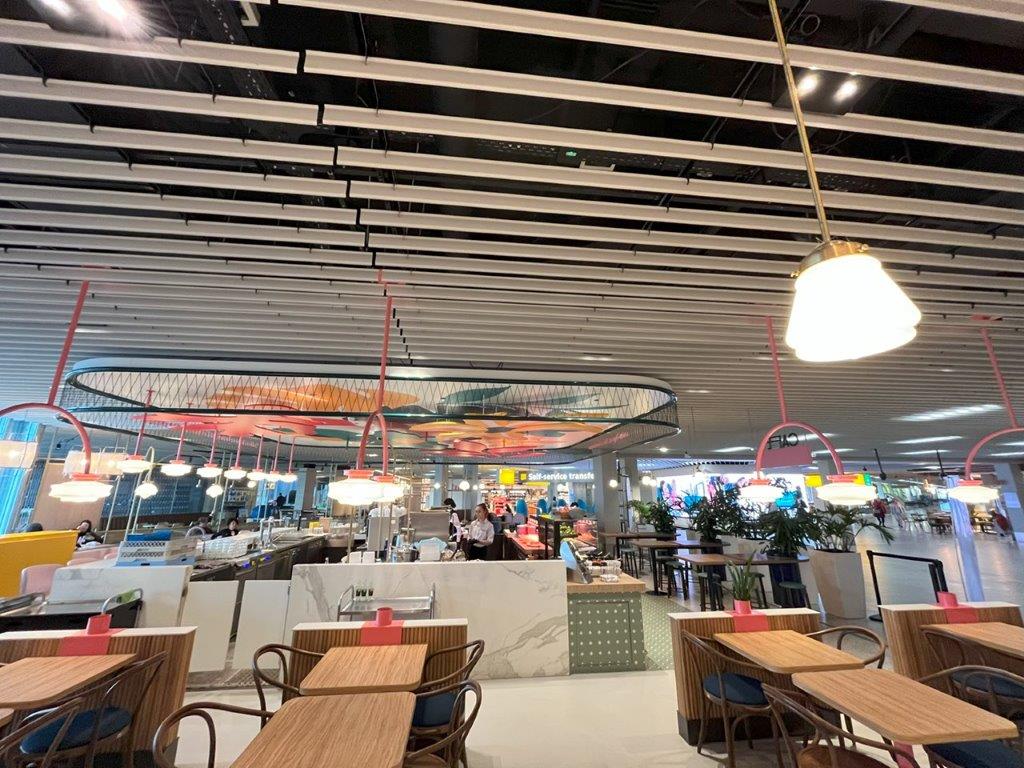 In all, a nice temporary lounge – gets the job done and the best thing was that it wasnt crowded.